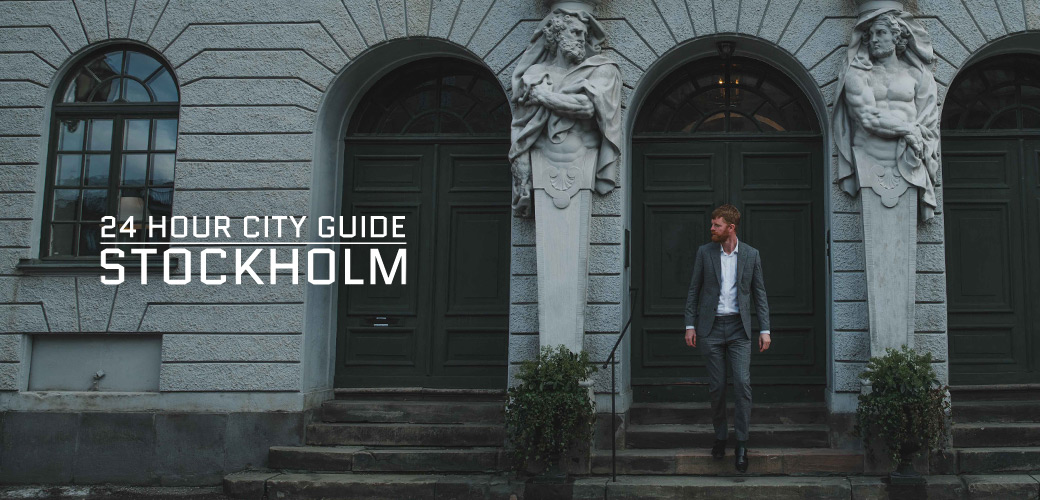 Proving a short trip can also be a good one, here's how to make the most of a flying visit to Stockholm.
Next stop on our travel series, blogger Allan Edward Hinton took on 24 hours in  Stockholm. He might have been short on time but thanks to his Lanificio F.lli Cerruti Dal 1881 iTravel suit he certainly wasn't short on style. Made in Italy from pure wool with high-twisted yarns, it offers both natural stretch as well as a constant resistance to creases, while a technical finish means it's also waterproof and stain resistant. In short? It's perfectly suited to life on the go.
Here's what he did in Stockholm: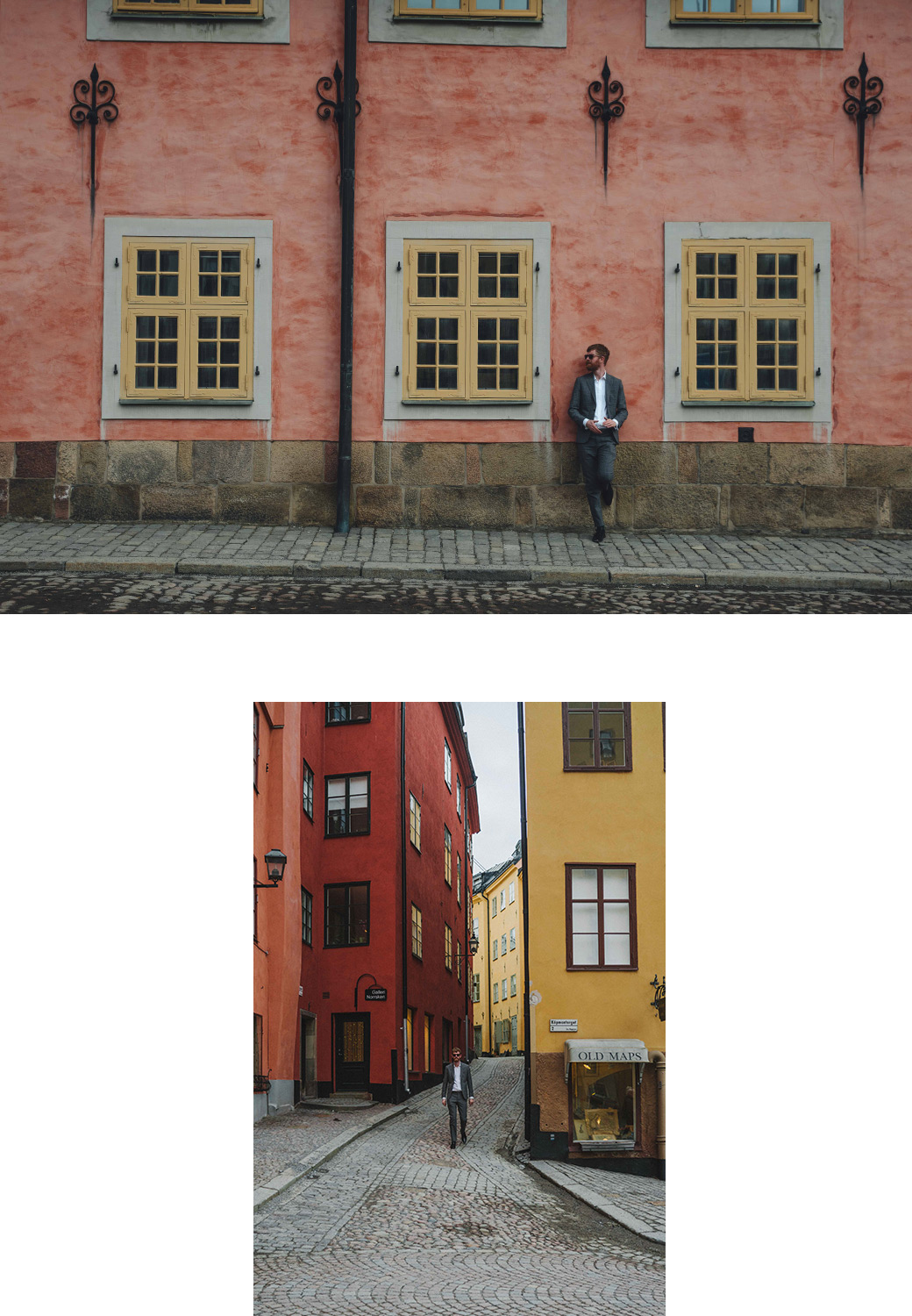 WHAT TO SEE
"If you don't know Stockholm, trust me when I say it will be one of the most beautiful and calm cities in Europe you'll ever visit. The city itself is comprised of 14 islands, 50 bridges and is therefore surrounded by endless amounts of water and the air feels cold, crisp and fresh.
"When you're short of time in Stockholm but have an appetite to get to know the city I recommend focussing on the islands of Södermalm and Gamla Stan. The former is the up-and-coming part of town where you will find the best coffee, bakeries and gift shops around.
"Gamla Stan, though, is top of my list of places to see. You should make this a priority, for sure. This part of own dates back to the 13th century and consists of medieval alleyways, cobblestone streets, and colourful, archaic architecture mostly in that Stockholm-yellow that you might be familiar with. There is a ton of Viking-based history to this small island and it was the locations of the infamous 1520s Stockholm Bloodbath
"My top tip is to get lost in the maze of streets but make sure you swing by Prästgaten, a beautiful and narrow yellow street. It's so close to the more central and touristy streets yet somehow it's always completely quiet."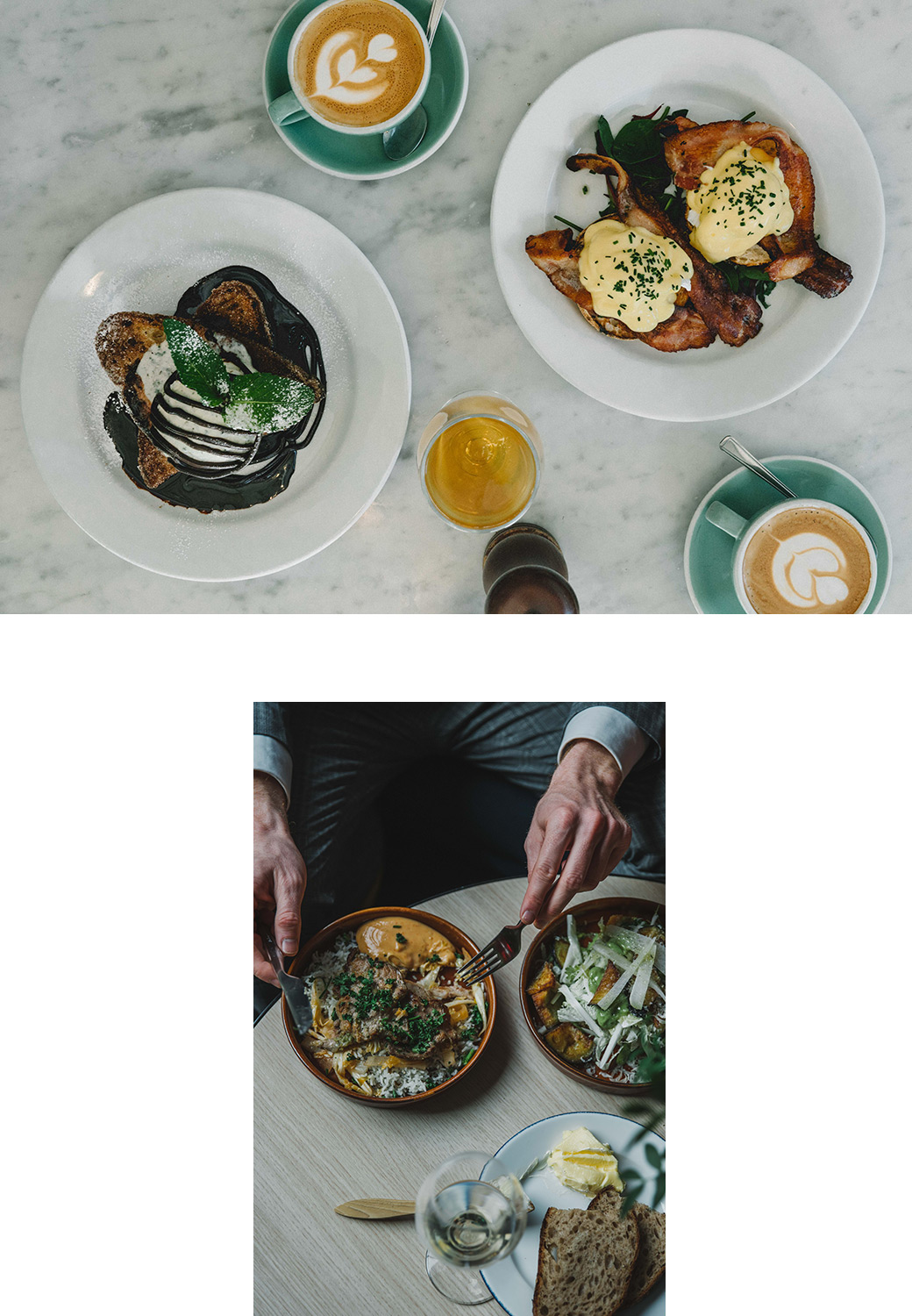 WHERE TO EAT
Lunch
"The Greasy Spoon is a vibrant all day breakfast-slash-American-diner-style cafe that helped introduce a whole new brunch movement into Stockholm's restaurant scene. They've got the classic all-day breakfast, which I shamefully have to admit I went for (but really enjoyed and couldn't resist as they had HP sauce in stock!). However, what's great is that they offer an extensive choice of dishes and weekly specials that allow them to get creative and add themed and fusion dishes. I followed up my breakfast with the incredibly indulgent chocolate french toast with thick peppermint cream topping."
Dinner
"Hobo is technically a hotel but a bit of research told me it was a hotspot to head to for dinner in Stockholm too. It's described as low-key but with a cool vibe and attracts a young crowd. They have a pop-up shop rotating products from local creators and start-ups and it appears that they want to be seen as green and eco-friendly as you see a huge array of hanging plants as you enter. For the food on offer, they also only use local and organic ingredients, so bonus points there. I had the pork belly with fermented cabbage – delish."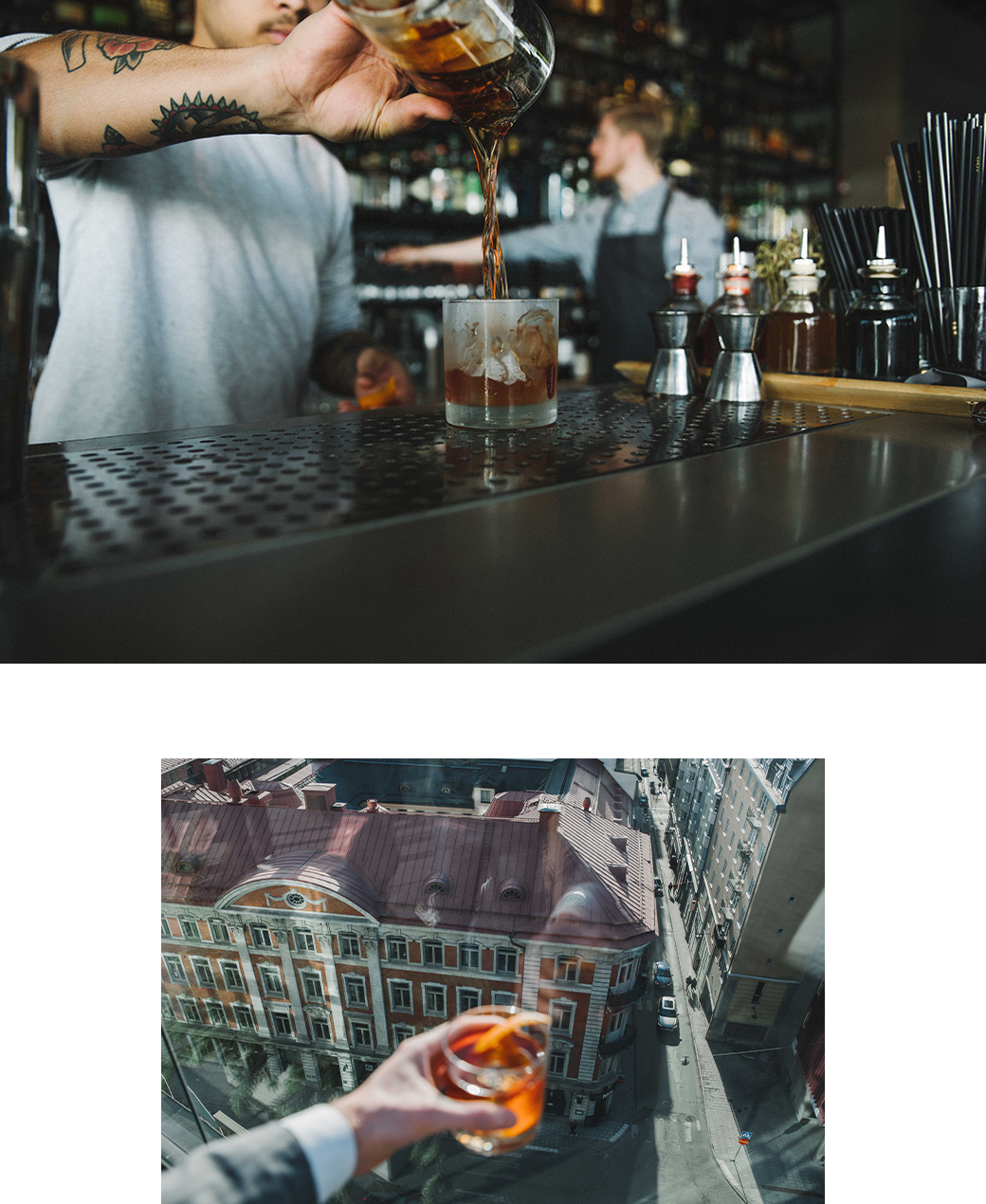 WHERE TO DRINK
"Just above the Hobo is another one-year-old venue (highlighting how quickly Stockholm's bar and restaurant is improving so swiftly) called Tak bar. It's got stunning rooftop views and we were lucky enough to get shed-loads of sun up here. Its outdoor space is actually huge and very spacious and I can imagine its vibe in summer is trebled.
"The cocktail list is inventive and exciting. I am a huge Negroni fan so went for this classic but with a Tak twist. The gin was replaced with Mezcal, which gave off an instant and enjoyable smokey taste, and the Campari was infused with chocolate, its sweet taste hitting you after you swallow. Stockholm can be quite pricey but the cocktails here were priced in line with what you'd normally expect to pay here. It was worth it for the view and feeling that we were experiencing something unique and new on the Stockholm scene."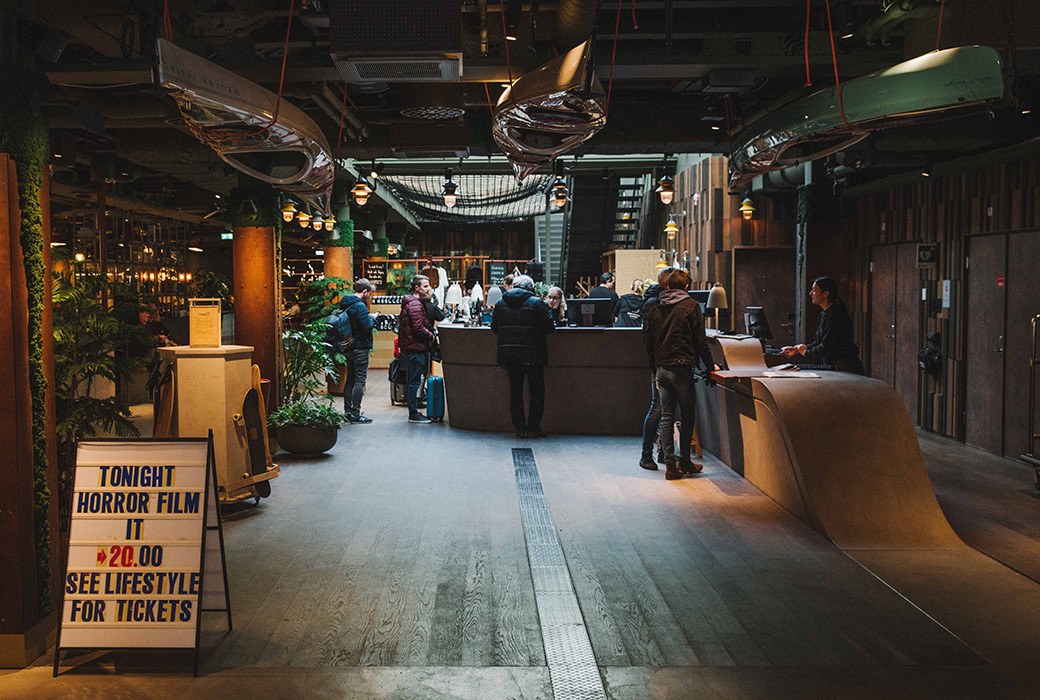 WHERE TO STAY
"I recommend the new Scandic hotel called Downtown Camper – just over the road from the dinner and drinks options above, in the heart of Stockholm. The entrance is wooden and has curves that give it the appearance of an urban skate park. In fact, there are longboards right in the middle of reception that guests can pick up and use at their own will. There's also the option to get around town on bikes if you're not feeling so brave.
"This hotel is great as it has a lot to offer all under one roof. Not just a great bar, out-of-office working spaces and a top restaurant, but there's a huge noticeboard sharing what activities are on offer each day, like special DJ appearances, craft workshops, yoga sessions, film nights and motivational speaker spots. The bedrooms are filled with framed art, dark walls and tweed and checkered cushions, giving the rooms a modern masculine vibe. Stay here for sure if you can!"
GO PLACES