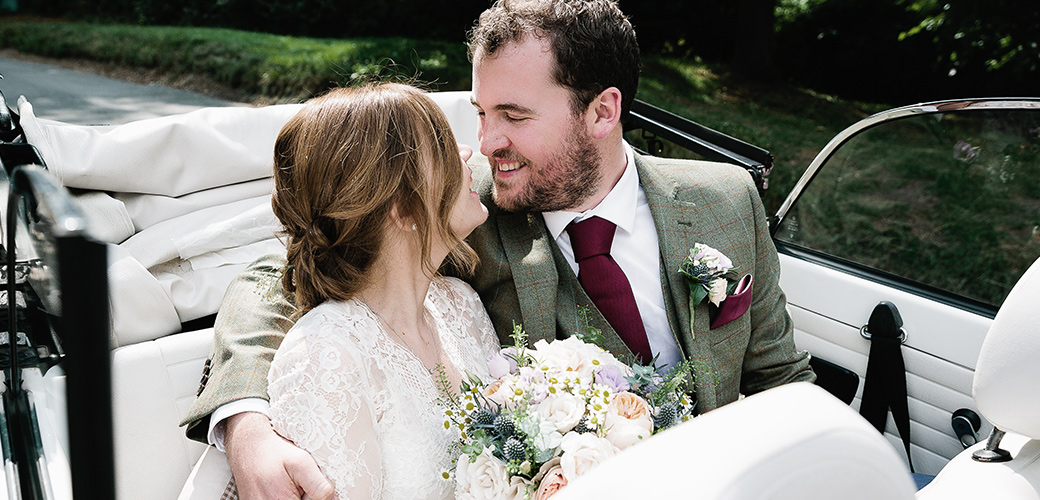 Details matter – especially on your big day.
And if anyone knows the impact the little details can have, it's wedding stylist Rachel Emma. She creates bespoke wedding stationery, decorations and other big-day details like contemporary buttonholes, so we asked her for her take on four autumn wedding trends and the accessories you need to set them off.
I'll let you into a secret: autumn and winter weddings are becoming my favourites. I love the excuse to use rich tones and a bit of sparkle. But autumn and winter weddings can also rely too much on stereotypical themes (dry leaves and Christmas trees anyone?). Don't worry, it's not all about pumpkins and evergreens anymore, I promise. Here, I'm sharing some hot wedding trends for autumn/winter 2018 weddings, and how to translate those into your suit and buttonhole for the big day in a way that's stylish – not cheesy.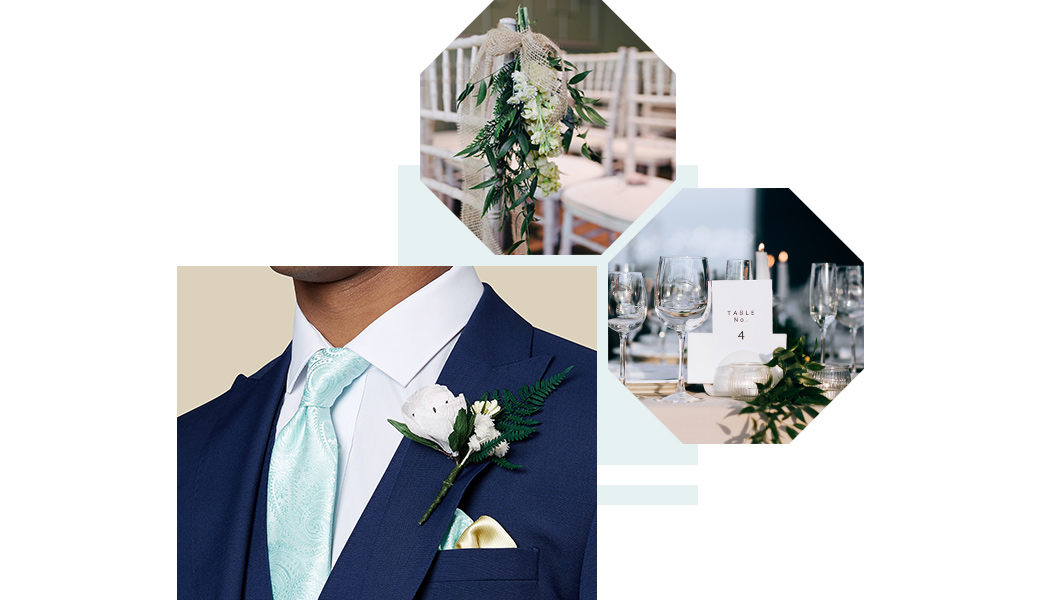 MODERN CITY
Bring a bit of nature back into the city with a lush greenery theme. Greenery is still a huge trend in weddings in 2018, and it looks especially impressive in a sleek urban environment. It also transitions well for winter weddings – think oversized garlands of laurels and huge wreaths. Avoid festive colours if you're not keen on a Christmas theme, and instead go for blues and teals for a cooler look. Anemones are a great choice for florals, as they bloom from November to April, and they look amazing nestled in among lots of greenery. Your suit styling for this look should be stylish and sleek. This blue lounge suit teamed with an anemone and fern buttonhole will fit the bill perfectly.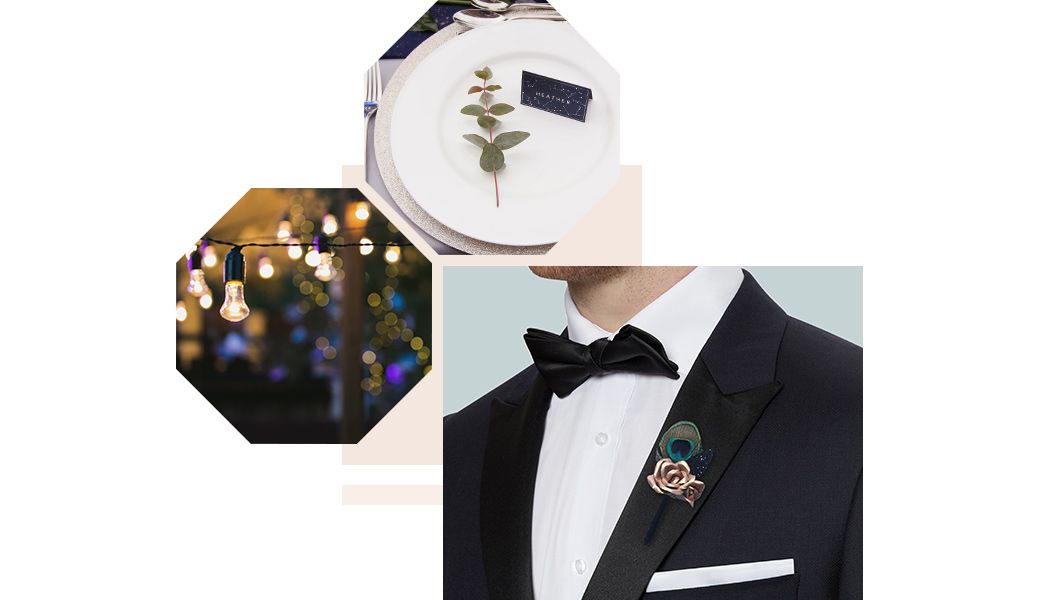 EVENING GLAMOUR
Nothing says glamour in a winter wedding quite like a celestial theme. Navy blues, mixed metallics, sparkling details and constellation patterns are the (ahem) stars of this trend and make for a gorgeous and opulent atmosphere. A tuxedo is a must for this theme, but why not go for a textured navy blue instead of the traditional black? Pin on one of these rose gold and peacock feather buttonholes to complete the look.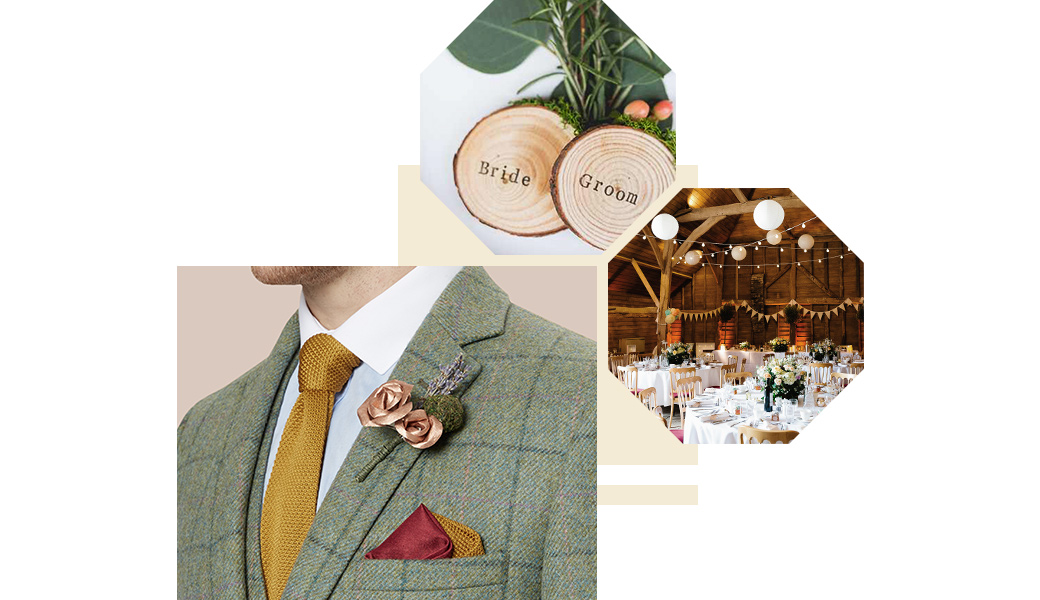 RUSTIC
Rustic weddings have been around for years, but there are ways to bring the trend bang up to date. Bring in metallics, contemporary shapes and shots of colour to elevate the look. Paired with a tweed jacket, this copper paper buttonhole design does rustic in a modern way that'll have your guests nodding in approval (and maybe a bit of jealousy).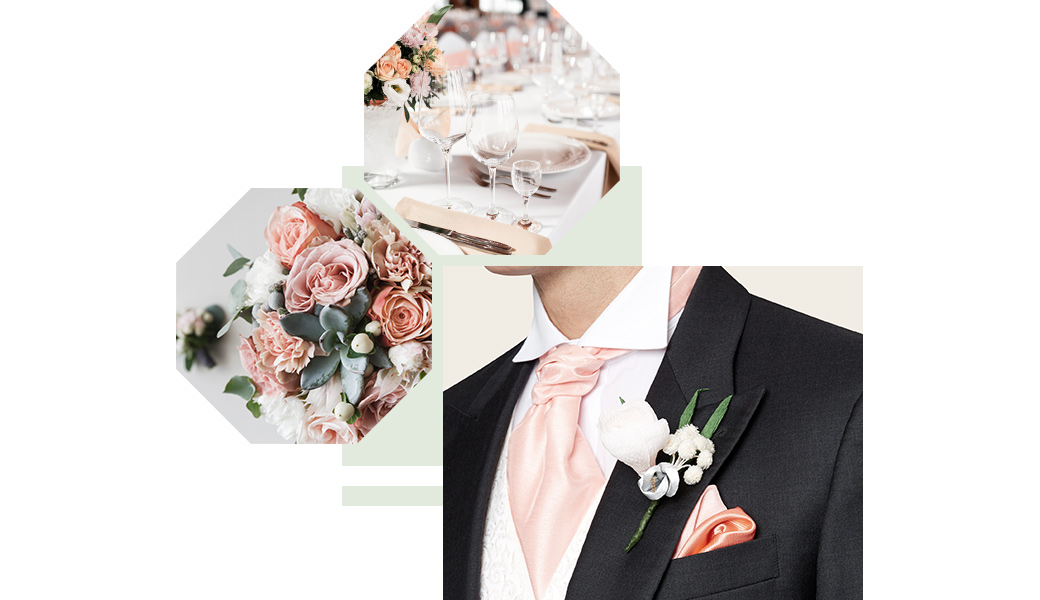 CLASSIC
Warm tones are a staple for autumn weddings, but for an unexpected take why not introduce some peach and coral tones? These vivid shades are the perfect throwback to late summer and make a refreshing change to typically rich autumnal palettes. For this classic wedding look with a twist, opt for a charcoal grey morning suit with pops of peach in a cravat and pocket square. Add a blush pink paper peony buttonhole with a tiny flash of silver and you're good to go.
Rachel Emma makes beautiful details and environments for weddings and happy days. She loves helping couples let their personalities shine through on their wedding day. Follow her on Instagram @rachelemmastudio or visit rachelemmastudio.com