We use cookies to improve your experience on our site. By continuing to browse, you agree to the use of these cookies. Find out more in our Privacy Policy. OK
Workday, weekday, anyday-wools.
Workday, weekday, any-day wools
Like summer's tees, a good selection of knits in your wardrobe will form the building blocks of all sorts of looks, all year long. And they're especially good worn instead of a shirt to get that just-right-for-now balance of relaxed and refined.
We've spun our knits in premium, natural yarns that give warmth without being weighty and in styles from chunky to streamlined to answer all your seasonal knitwear needs.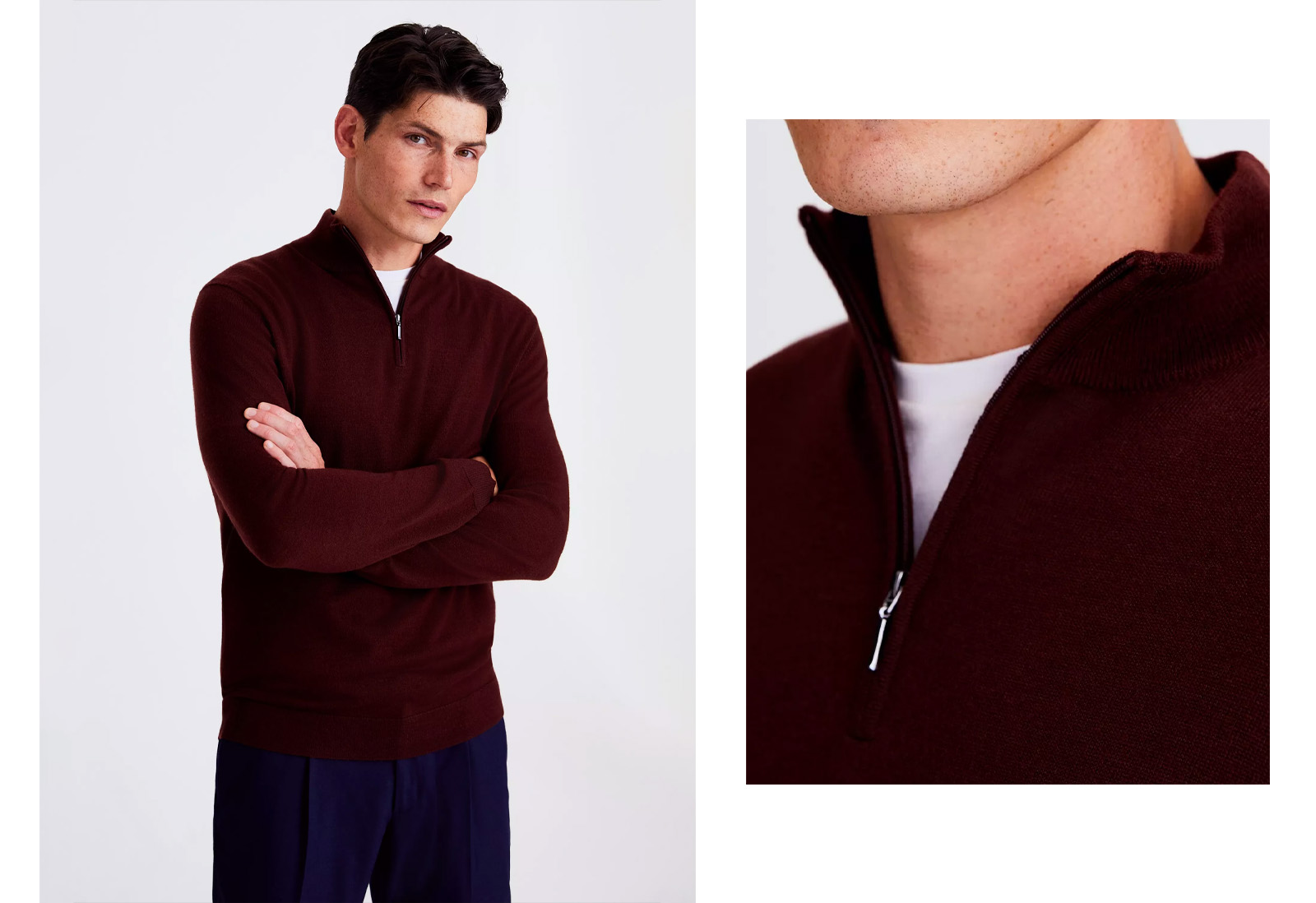 Zip-neck jumpers
The zip-neck jumper adds a relaxed but refined feel to any outfit – particularly if it's spun with an extra-fine fibre like lambswool or merino, like ours is. It's a layering hard-hitter too, looking great worn solo with a crisp pair of trousers on warmer days as well as under a jacket if the temp drops.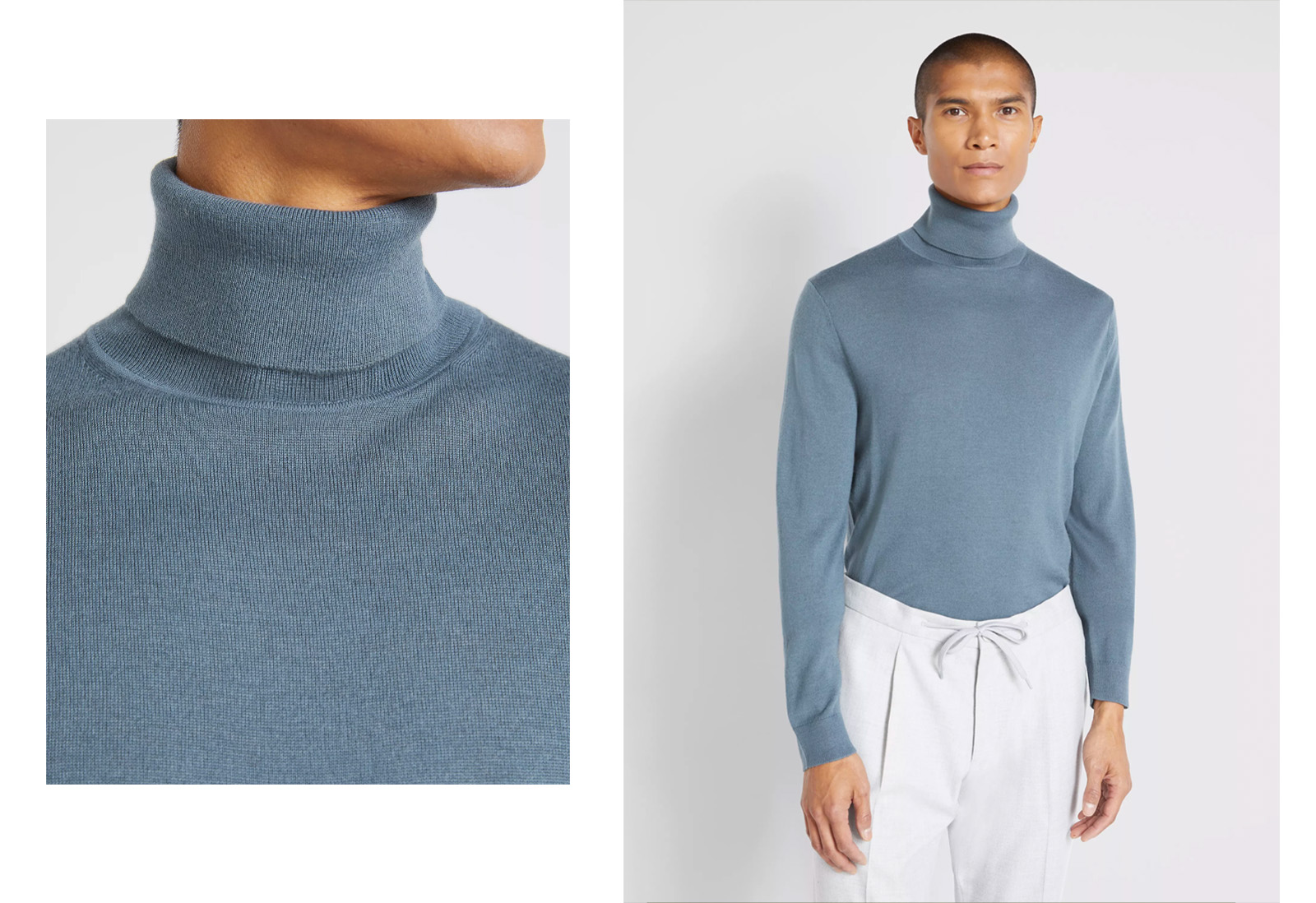 Roll neck jumpers
Nothing adds a hit of style and refinement to an autumn look quite like a roll neck jumper. Wear one tucked into a pair of joggers and you'll look effortlessly cool – we promise. Ours are made with super soft merino wool, which makes them a layering essential, keeping you extra warm under a puffer or gilet so you'll well into winter.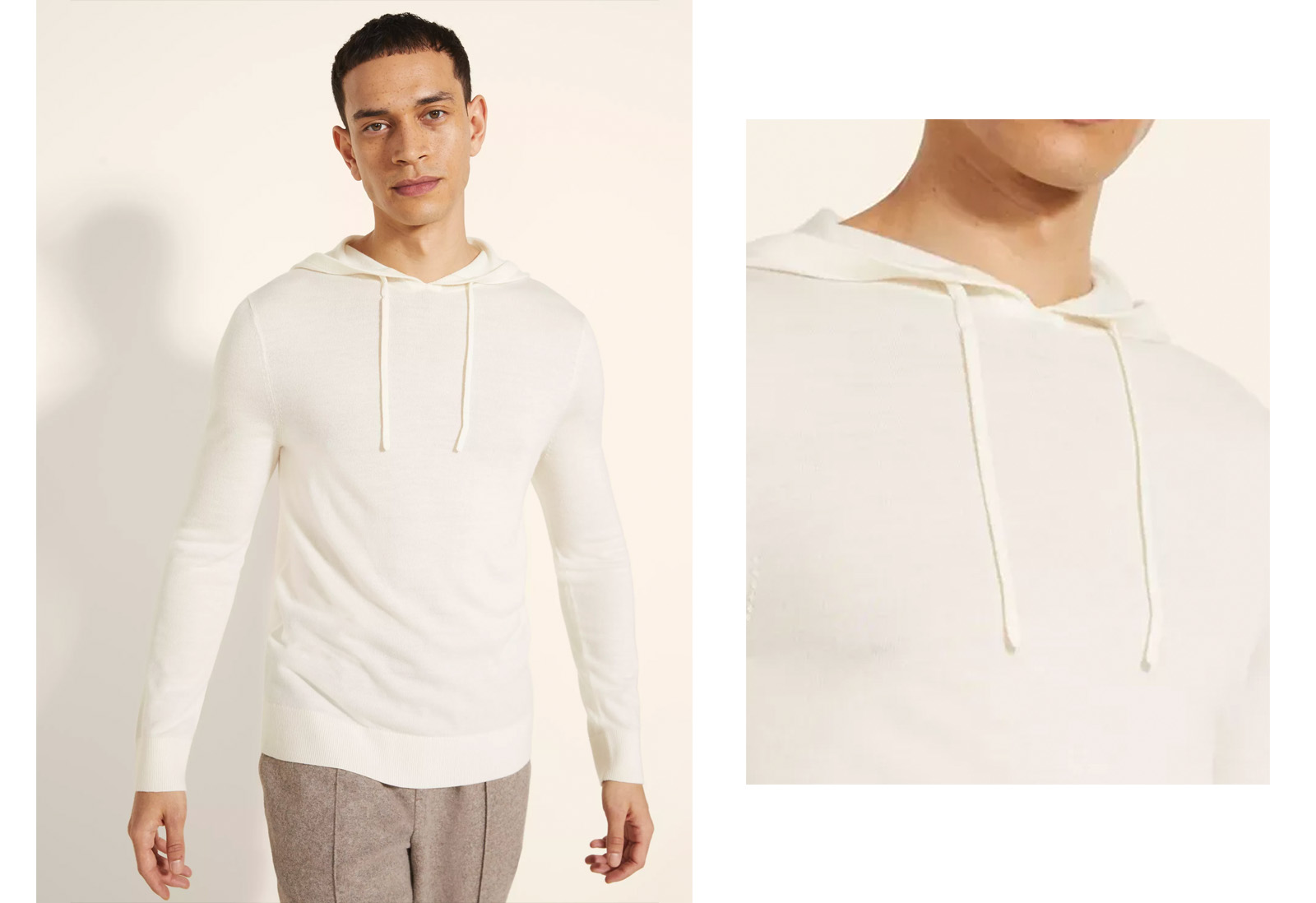 Knitted hoodies
For out and about at the weekend or just kicking back at home, the hoodie is unmatched as a leisurely basic. Go for one in premium merino wool and clean lines to flex between lounging and styled-up looks with ease. Unlike a more typical jersey hoodie, you'll get more mileage out of this one thanks to that elevated fabric.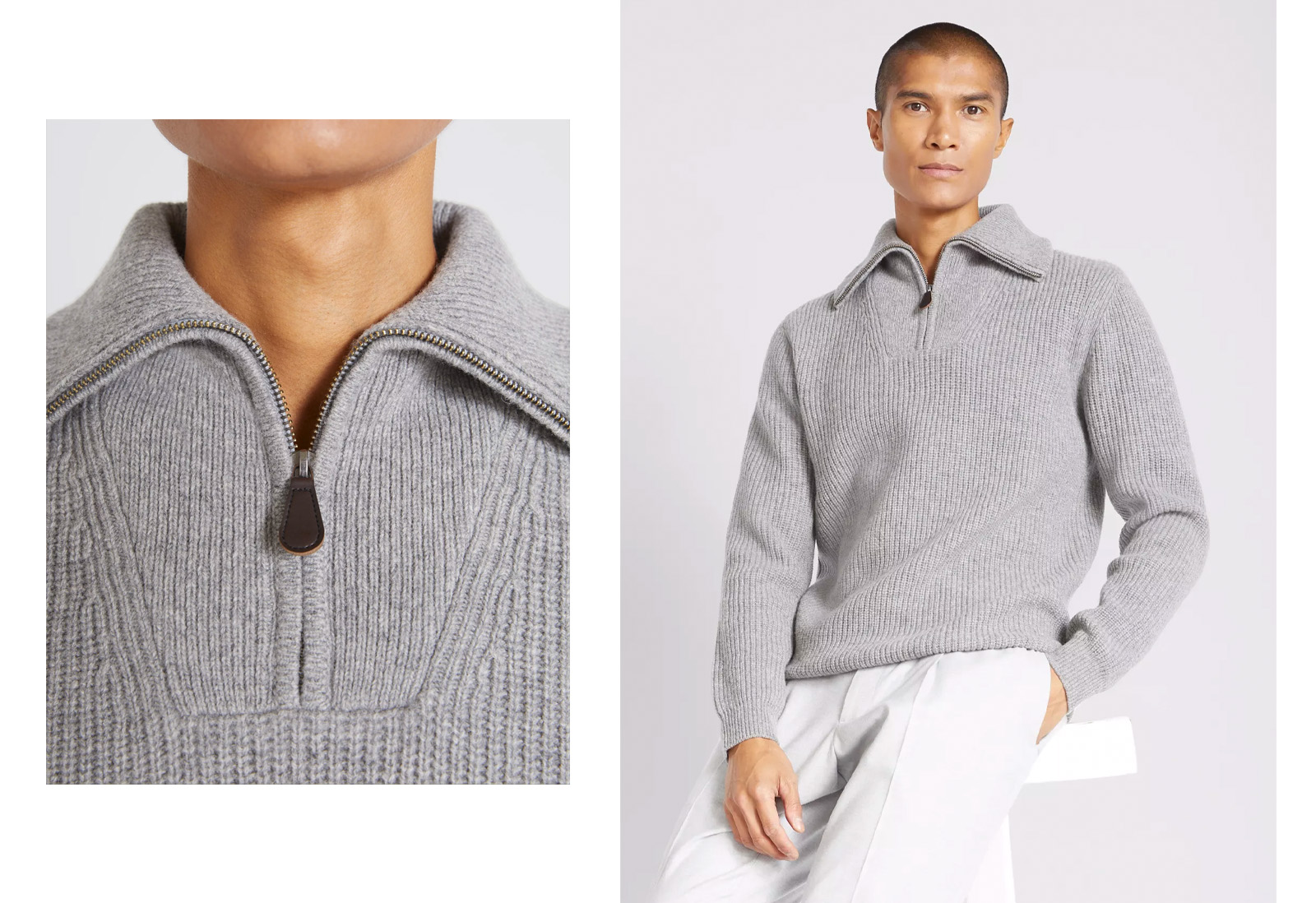 Chunky knitted jumpers
If that autumnal chill is getting to you and you want something that's as cosy as possible, look to a chunky knitted jumper. It's thick knit and lambswool blend mean ultimate warmth, and the zip-neck makes it a bit smarter than your average chunky jumper. Layer it under a blazer or a gilet when it gets really chilly.
Loading...