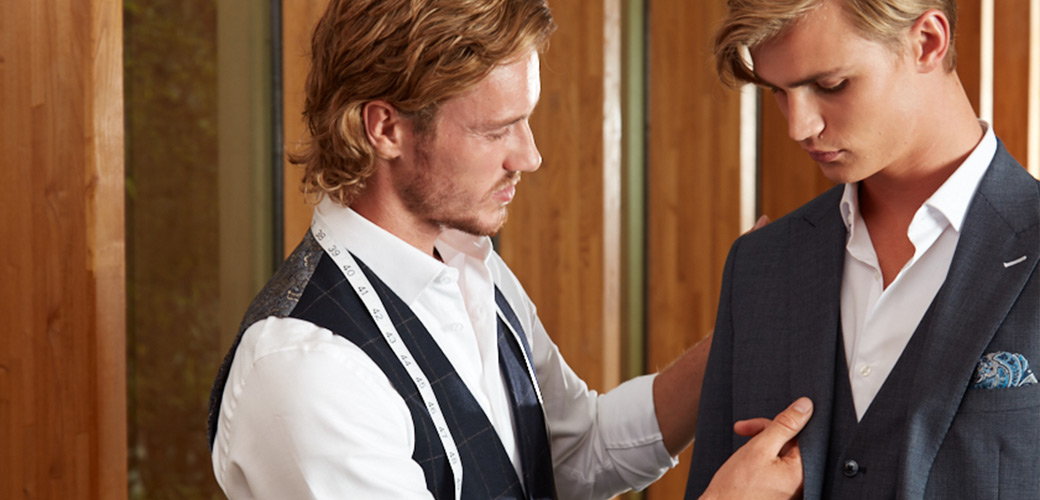 FIVE THINGS TO ASK YOUR TAILOR
FOR A SUIT THAT'S YOURS AND YOURS ALONE
• WORDS: C. STEWART
Tempted to create your own one-of-a-kind suit? Or perhaps you've already made your Tailor Me appointment? Smart move: a bespoke suit is a rite of passage for many men and nothing will ever feel as great as tailoring that's been crafted to suit you, and only you.
But how do you make sure you get the most out of your appointment? Whether you're going bespoke for the first time or are coming back for more, arming yourself with a few talking points will help us help you make your very finest suit.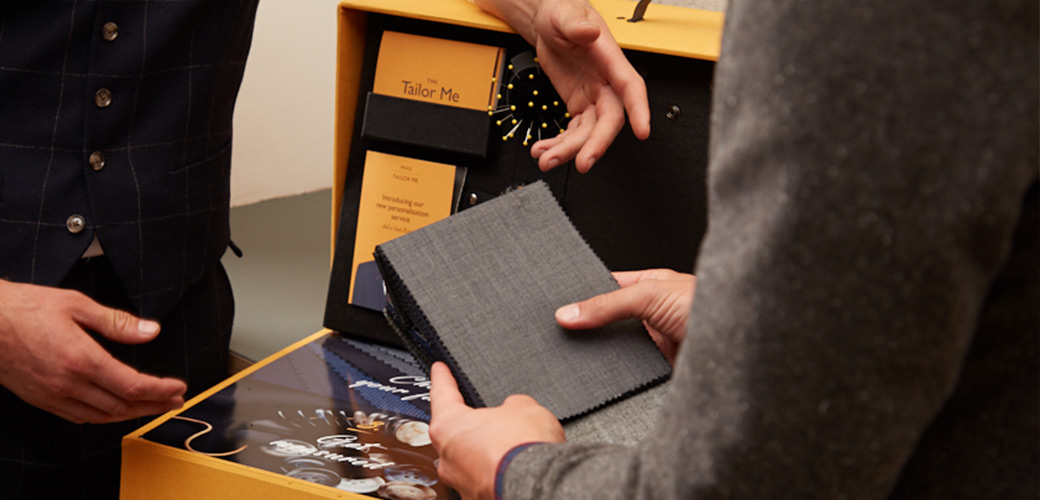 WHAT CUT OR DESIGN WILL SUIT ME BEST?
Not all suits will suit you. Simple, but true. Our suit experts help the nation's men dress smartly day-in, day-out and know which styles work for which sizes and shapes. By all means, come prepared with ideas, pictures of celebs or a style you've seen on Instagram – all are welcome! – but be prepared to take your suit expert's advice on board, as they'll be able to realise your vision in its most flattering form.
WHICH FABRIC SHOULD I PICK FOR MY SUIT?
Our Tailor Me service lets you take your pick from over 140 fabrics – which is great in terms of options, but how do you begin to narrow them down? Talk to your suit expert about where you plan to wear the suit, what time of year you plan to wear it, how regularly, and what sort of thing you'll be doing when you wear it. Is it for a special occasion? Will it need to keep you warm or cool? They'll then be able to advise you on the different properties of the fabrics and help you choose the one that's going to work for what you need.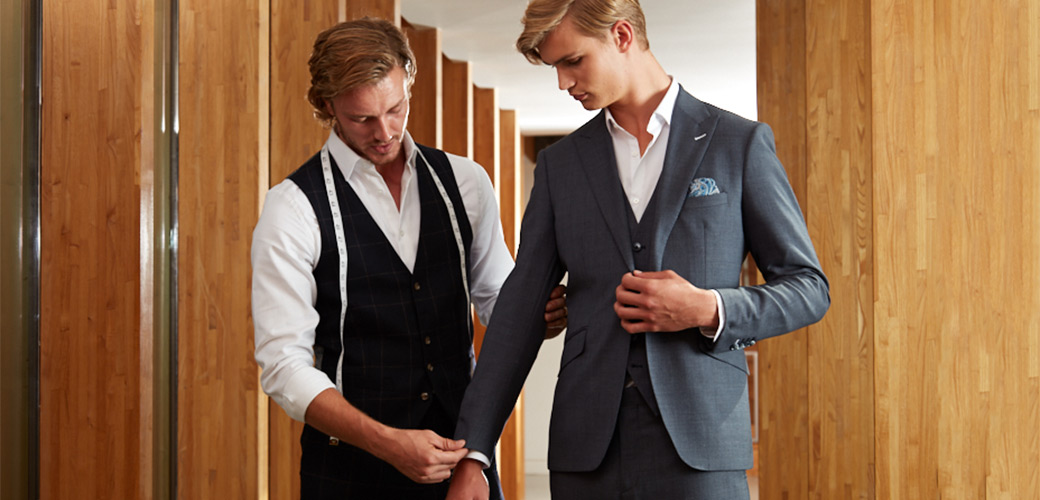 WHAT CAN I WEAR TO COMPLEMENT MY SUIT?
Sure, you're here for a custom-made suit, but use the chance to tap our suit experts for their tips on how to style it too. From which style of shirt to the shoes and accessories that'll set it off, make sure you leave with the knowledge to show off your masterpiece to its best advantage.
HOW SHOULD I CARE FOR MY BESPOKE SUIT?
You've invested your time and money in the experience of creating a one-of-a-kind suit, so it pays to learn how to care for it so you can get as much wear as possible out of it. Also think about building more life into your suit, such as opting for a more durable full-canvas construction or doubling its lifespan by adding an extra pair of trousers. Ask your suit expert for their advice on how to make your suit go the distance.
HOW CAN I PERSONALISE MY SUIT?
From linings and buttons to ticket pockets and trouser cuffs, there are over 297,000 possible styling combinations available through Tailor Me. You don't need us to tell you: that's a lot! The ultimate goal of your bespoke suit is to serve you, your tastes and your needs. Be prepared to open up and let your suit expert get to know you a bit. From what you normally wear, to what you do every day to the places you like to go – the more they know, the better they'll be able to tailor your newest suit to be your absolute finest.
Not made your Tailor Me appointment yet? Call or visit your nearest store to get the ball rolling.