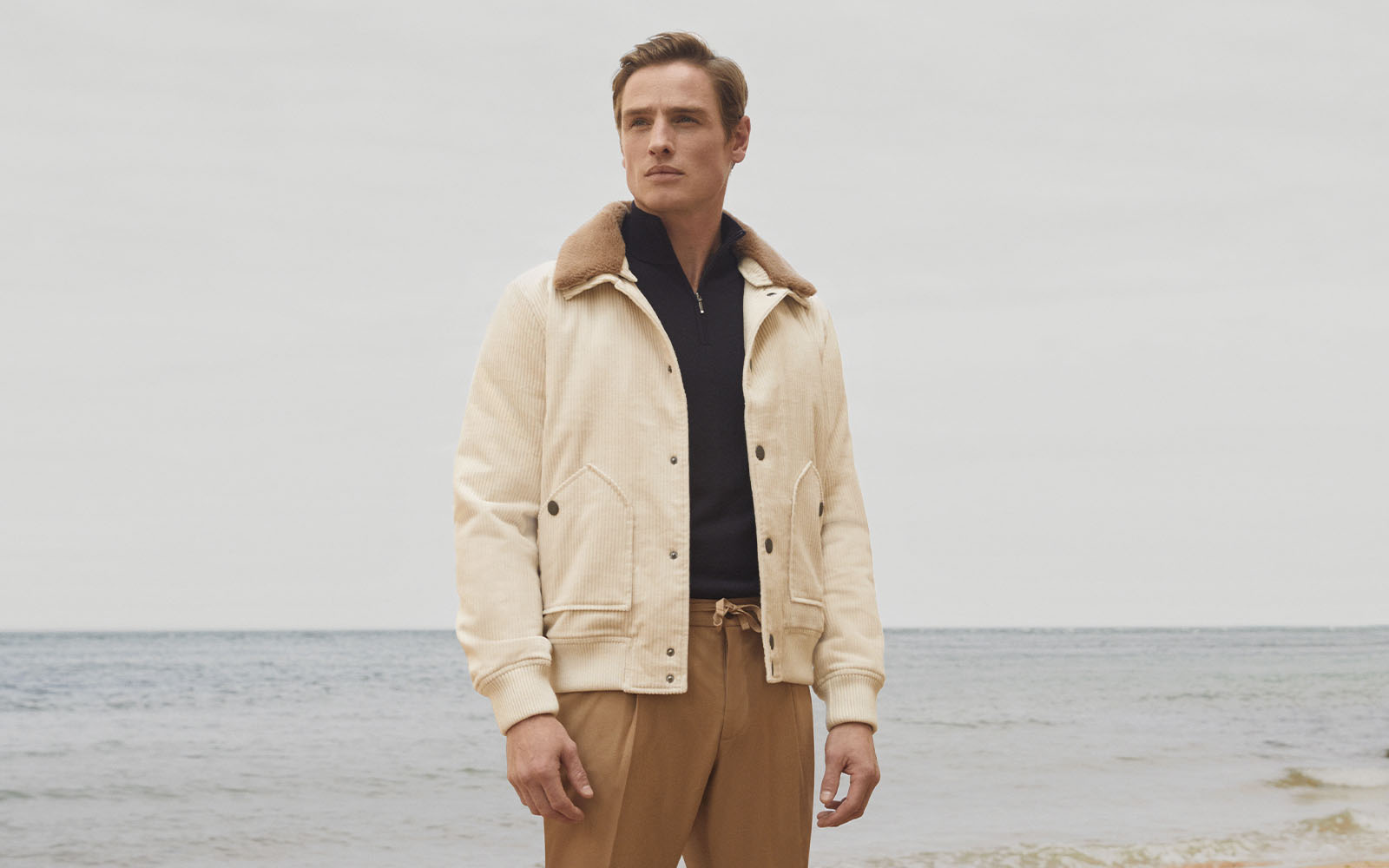 HOW TO TAKE ON ALL THE LOOKS BACK FROM THE '90s
If you love a little nostalgia, you'll love the '90s fashion trends that are back around. But, want to wear them without feeling like you're stuck in the past? Here's our guide for what to wear and what to skip this time around.
What '90s fashion trends are back?
The '90s were known for grunge, rave wear and hip hop fashion. Think a heady mix of biker jackets, combat boots, bright colours and oversized streetwear (though probably not all at once).
Ready to take your wardrobe back to the 90s in 2023? Here are the styles to add into your collection.
? Denim on denim: This trend, which involves pairing a denim jacket with denim jeans, was a staple of '90s men's fashion and is now back in a big way. While you don't need to go full double denim, pairing a casual shirt with some black jeans can give a nod to the trend without feeling like it's too much.
? Graphic tees and printed shirts: '90s fashion trends all about bold, eye-catching graphics on T-shirts and shirts, and this is back in full force. Go for patterned overshirts over a plain top or match a graphic tee with a scaled back outfit for a touch of '90s style.
? Baggy jeans: In the '90s, men's jeans were often oversized and baggy, with a relaxed, slouchy fit. This style is now back in fashion, with many men opting for looser fitting jeans or even flared silhouettes. Go for wide-leg styles or size up if this is what you've been waiting for. But maybe throw on a belt this time around.
? Bomber jackets: This iconic '90s bomber jacket, which features a ribbed collar and cuffs, is now a must-have for any fashion-conscious man. Get playful with styles, colourways and enhancements for a more modern twist on this classic style.
? Tracksuits: In the '90s, tracksuits were a popular choice for both casual and athletic wear. This trend is now back in style, especially for casual wear. If you're not feeling a full shiny tracksuit, then a shacket and joggers coord combo will do the trick.
? Oversized sportswear, shirts and tees: Bigger was better when it came to hiphop-style clothing and streetwear. It couldn't be easier to get the look either: just size up from your usual style. But be careful with your pairings and make sure it doesn't just look like you picked the wrong size.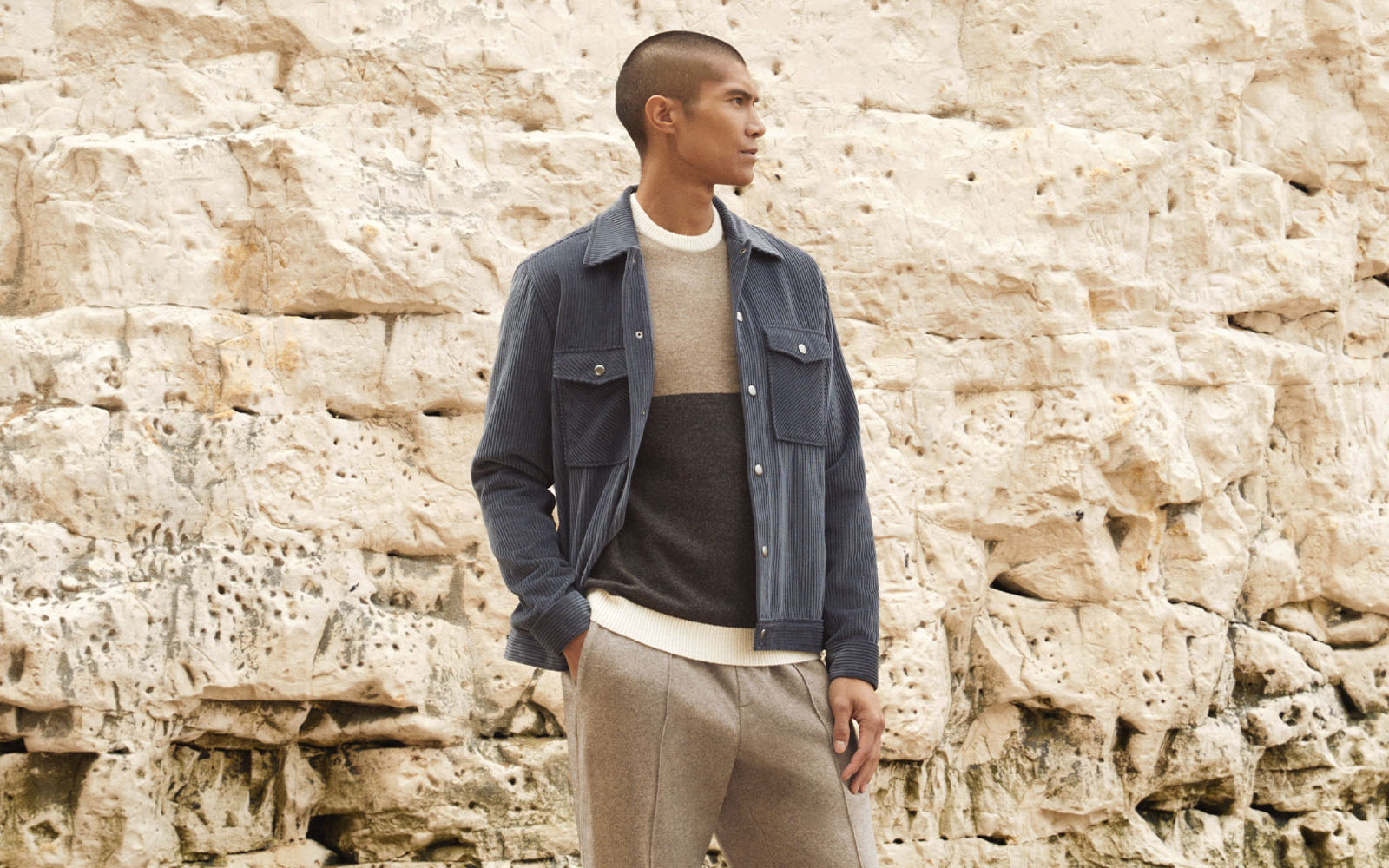 The '90s trends to skip
It definitely wasn't all better in the '90s, and some trends probably don't need to come back just yet, unless you're feeling like they're the ones for you.
We've already mentioned polyester tracksuits, but these shiny, flammable outfits were synonymous with '80s and '90s style. You'll probably have at least one photo of you at home rocking a crunchy tracksuit as a kid.
In terms of accessories, shell necklaces and velcro wallets were big '90s style, but we don't have a particular urge to see them come back. The same with some of the plastic rave wear jewellery and neon lycra sportswear that were still in place in the '90s.
How to style '90s fashion for men
If you want to give a nod to '90s fashion trends without looking like you got lost on the way to a fancy dress party, or like you time-travelled from 1995, it's important to remember that sometimes less is more. Focus on one '90s trend at a time, whether it's an oversized top, sportswear, baggy jeans or a bomber jacket. Pick one statement piece and build the rest of your outfit with more modern fits and pieces. Head-to-toe anything isn't usually the best indication of style.
Adding in accessories or experimenting with a scaled-back '90s style can help you feel more confident in your fit. A denim overshirt or a bold T-shirt can be a great '90s nod without going too far. You can also look for updated silhouettes and fits.
Ready to try out a laid-back '90s-inspired look? Shop casualwear at Moss for a '90s vibe with a modern update.