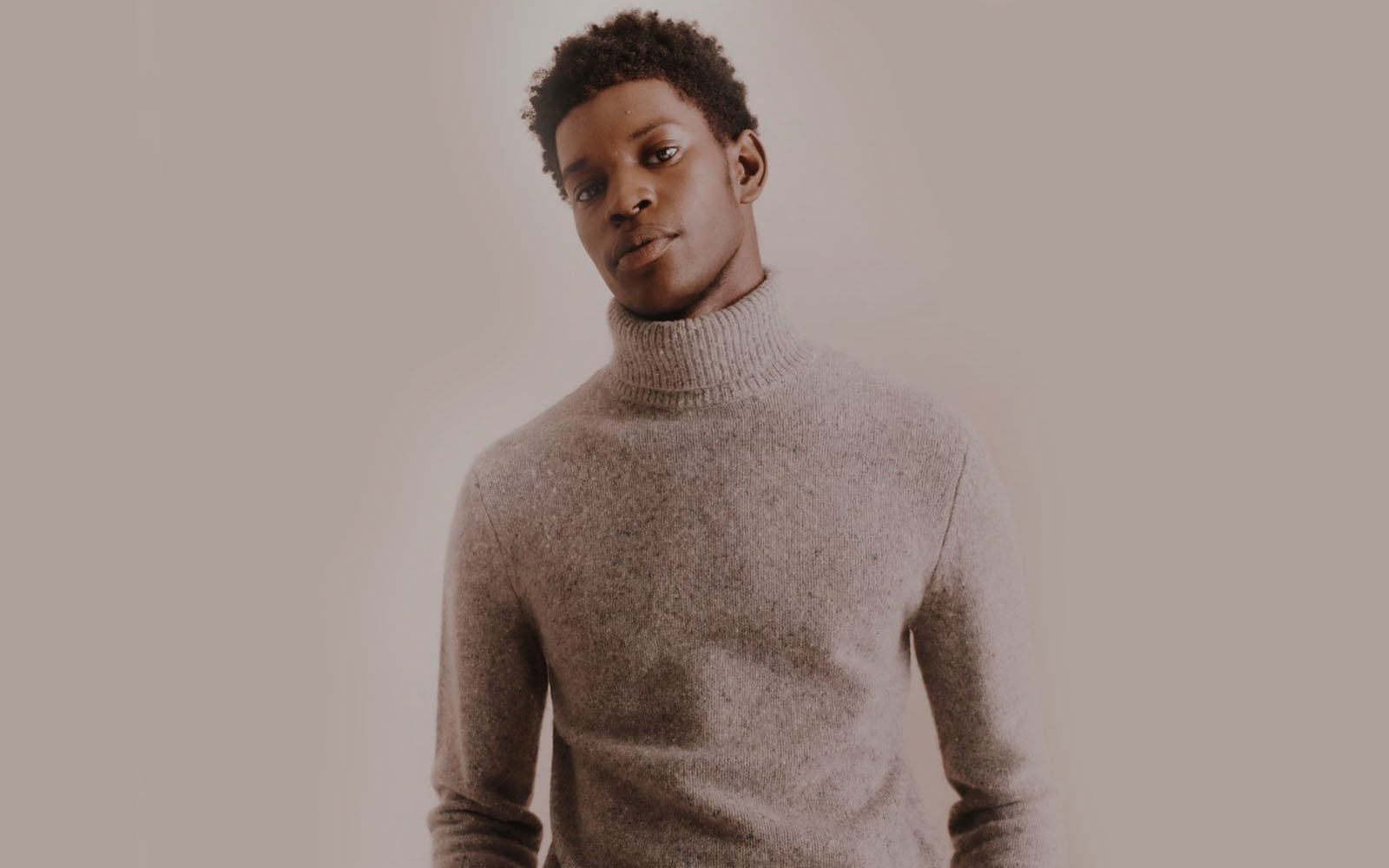 HOW TO CHOOSE A CHRISTMAS JUMPER YOU'LL WEAR AGAIN
Every year, when the festive season comes around, we get inundated with Christmas cheer. There are decorations everywhere, festive food everywhere, and Christmas-themed clothes everywhere. To get into the spirit, you might be tempted to buy an overtly-festive jumper. But, buying something so specific means you'll wear it just once this year, and maybe again next year if you still like it.
So, to help you avoid doing that, we've rounded up all our latest and greatest jumpers that feel festive, but don't overdo it. That means they'll look great on December 25, and any other day that calls for something cosy. A much more sustainable and smarter buy, if you ask us.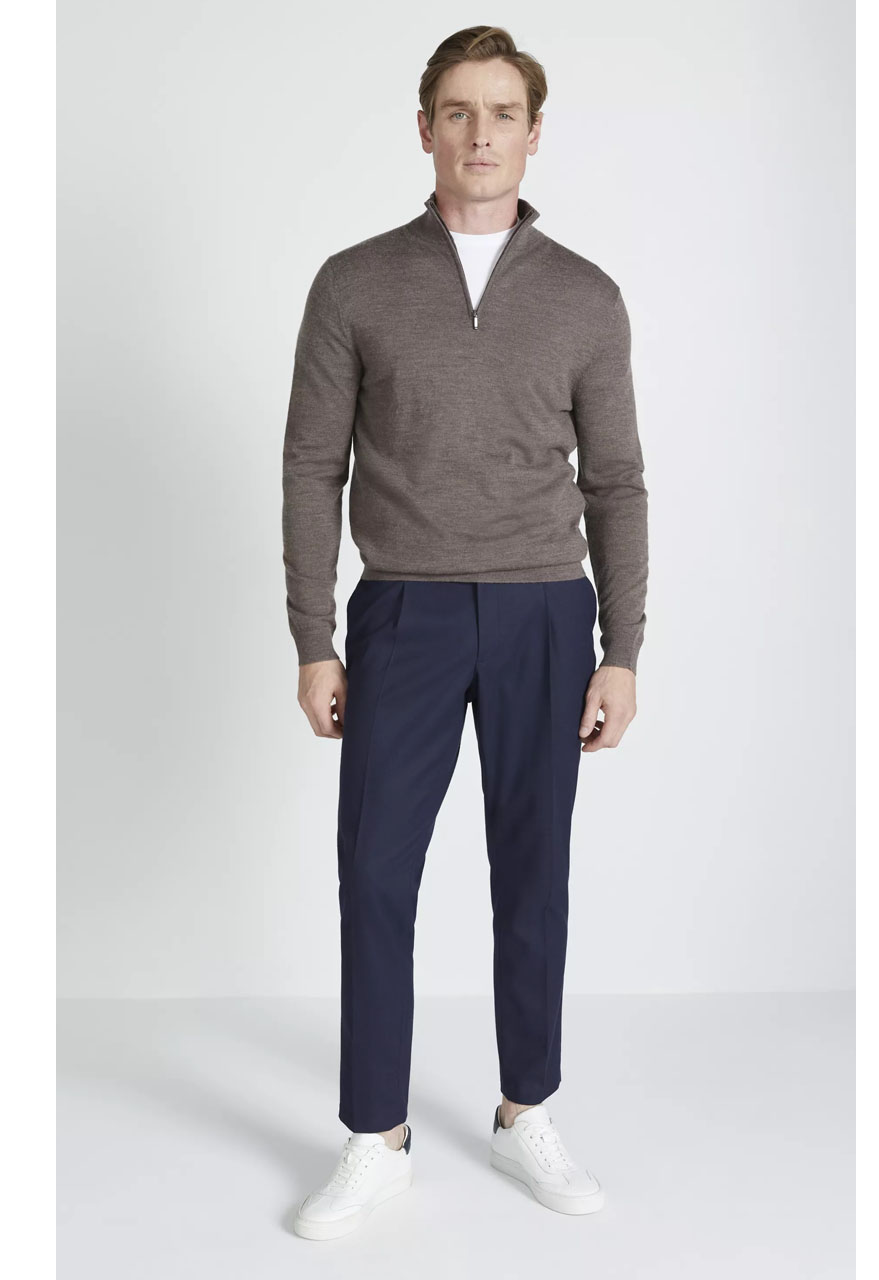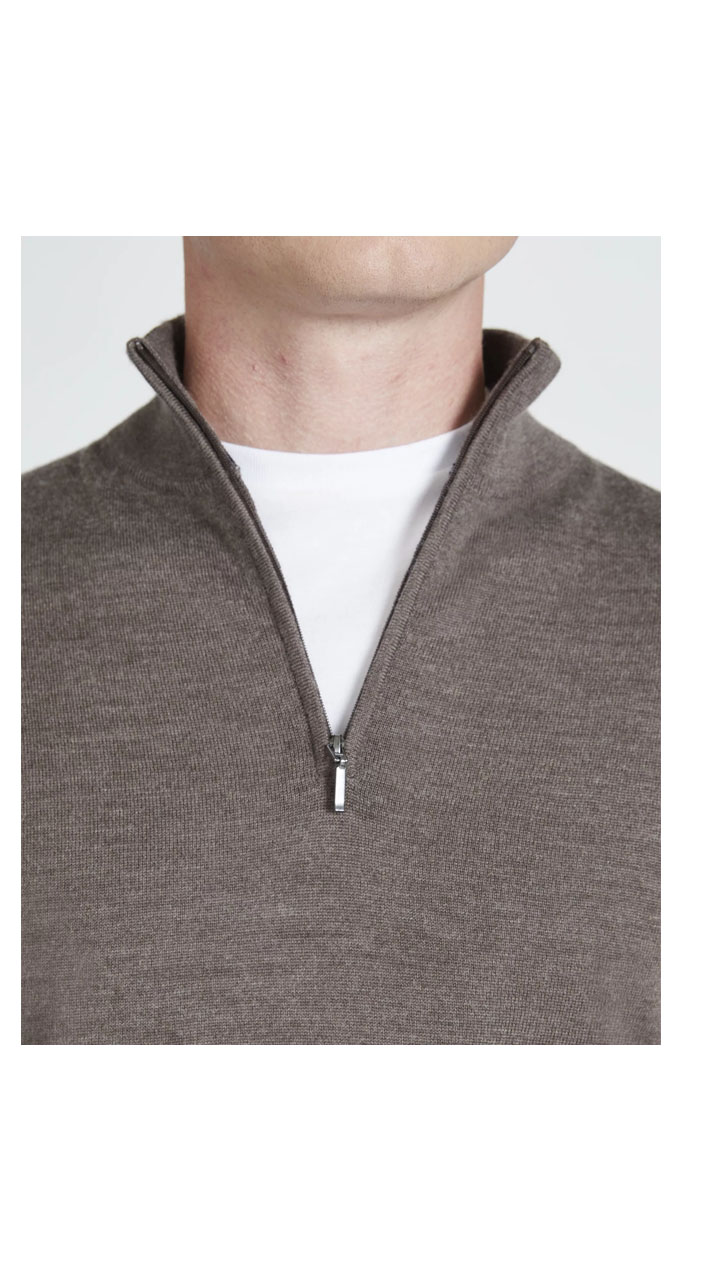 First up, our merino zip-neck jumper. This is probably the most subtly festive of the bunch, but it's the perfect neutral shade for wearing with more overtly Christmas-y tones like green or red. For instance, pair it with our fig jogger and you'll be all set for Christmas lunch.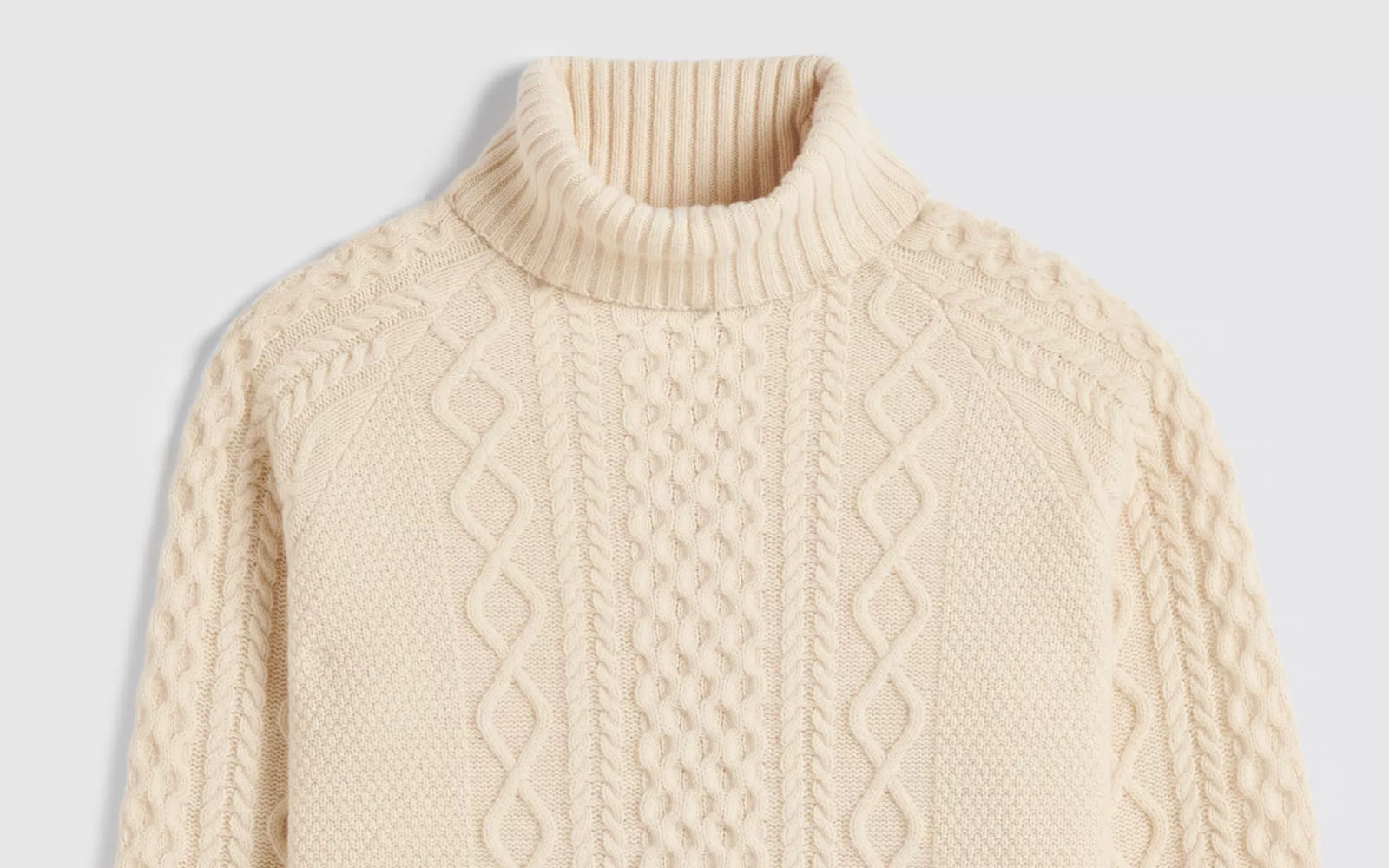 This chunky rollneck is by far our most festive jumper. With its cable knit and soft lambswool blend, it's ideal if you're headed somewhere snowy for the season. Equally, it'll look great further into winter when temperatures keep on dropping. Wear this one with a tonal pair of chinos to let the jumper be the focus.
Colour blocking is a huge trend, and there's no reason why you can't apply it to your festive wardrobe. This jumper, with its varying tonal shades and lambswool blend, is an unexpected choice for the season, but one that'll make you stand out amongst the sea of green and red. Wear it with our winter white corduroy jogger to keep it tonal and extra festive, and after Christmas, wear it with jeans.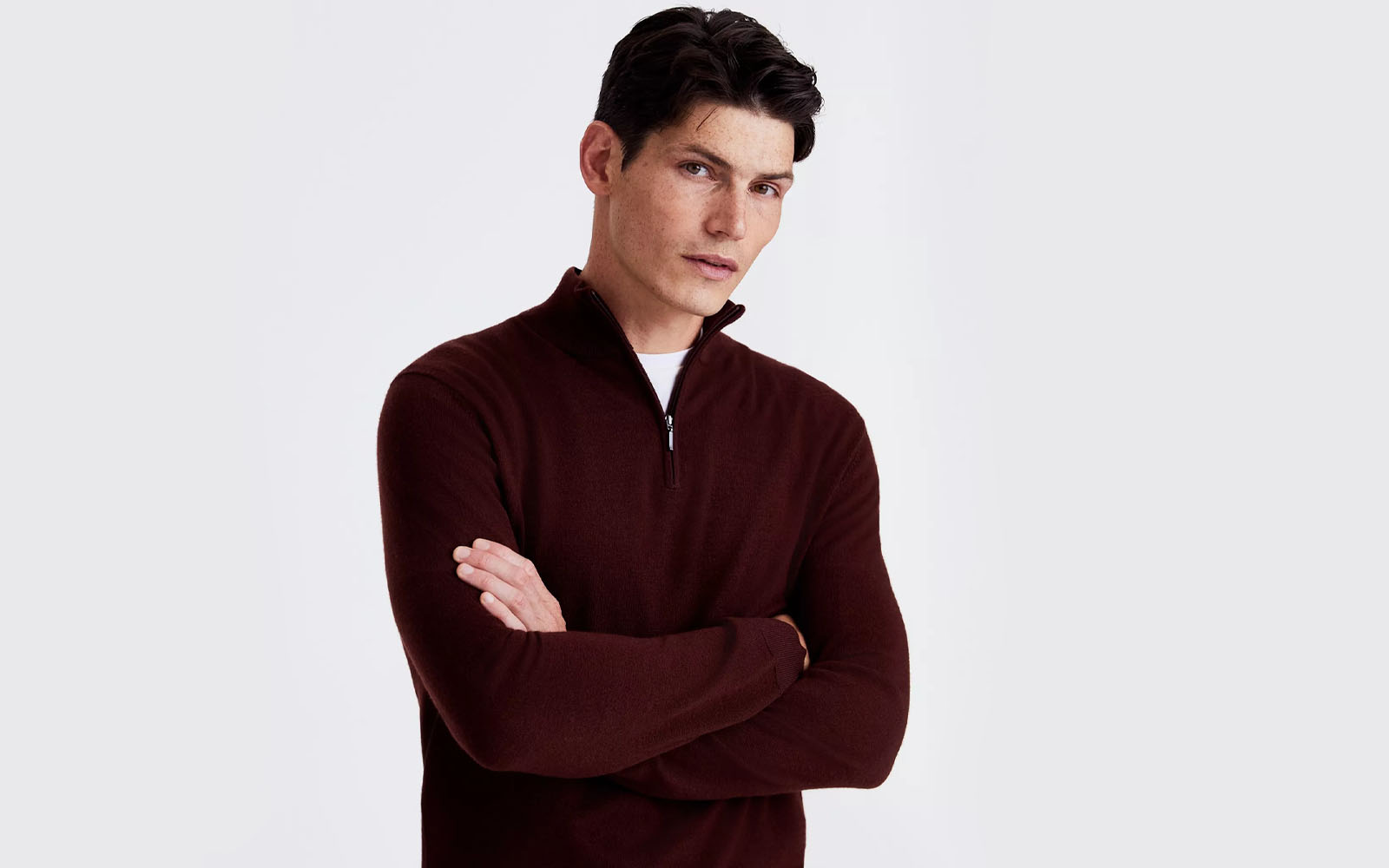 This one's for you if you like to be more literal with your Christmas look, but not too on-the-nose. Rather than a bright, fire-engine red jumper, go with something more more wearable like this wine zip-neck. Maintain that subtle look and wear it under a grey-brown suit, or with just the trousers if your event's a little less formal.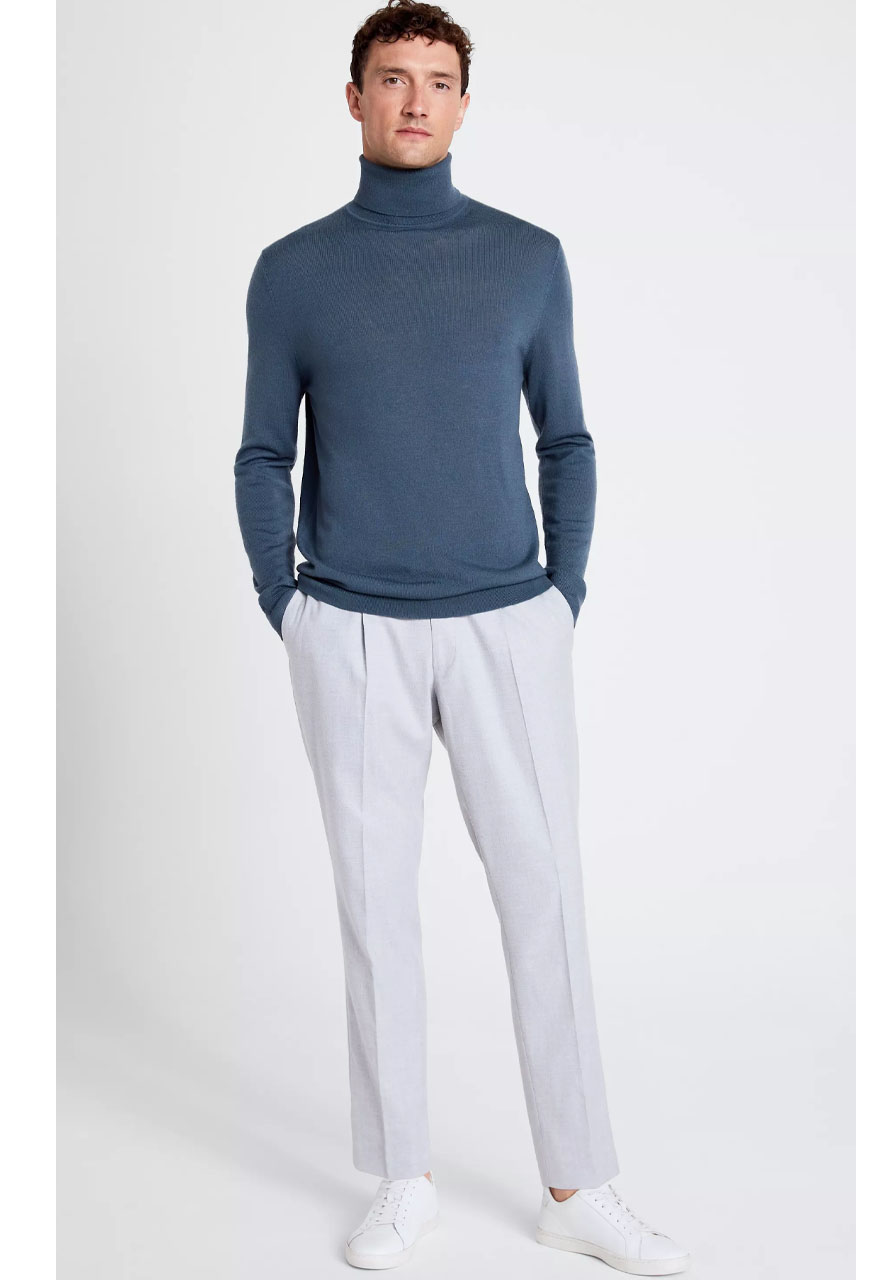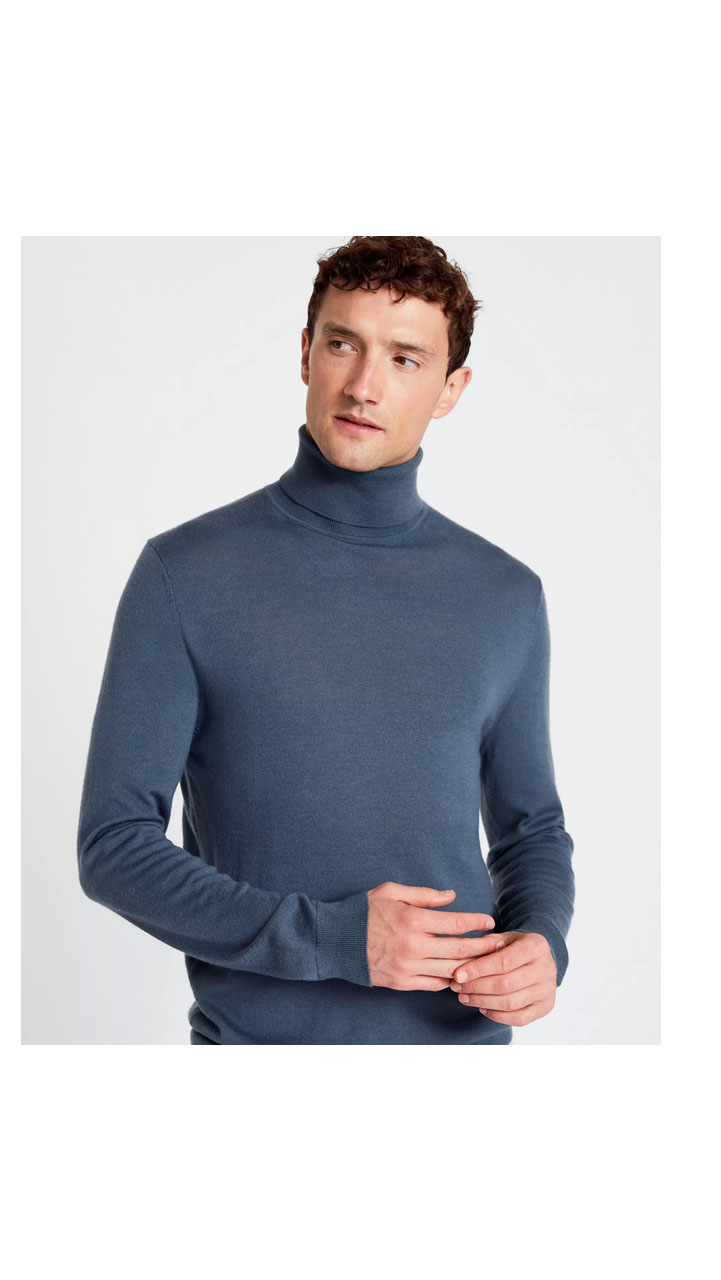 Pretty much everyone looks good in blue, and it's a trans-seasonal colour, which makes a blue jumper the perfect addition to your knitwear wardrobe. This one, with its lightweight feel and slightly greyed shade of blue, is perfect for Christmas. Wear it with checked trousers on December 25, then switch to a camel jogger to bring it into spring.
If you're looking for a new Christmas jumper, before you buy, think about how it'll work into your wardrobe and what you'll wear it with. If you really love the texture, the fit and the versatility of it, you'll know it's a good buy. Then, you'll wear it next season, next year, and hopefully for many more years after that.