Two cuffs, four collars and when to wear them.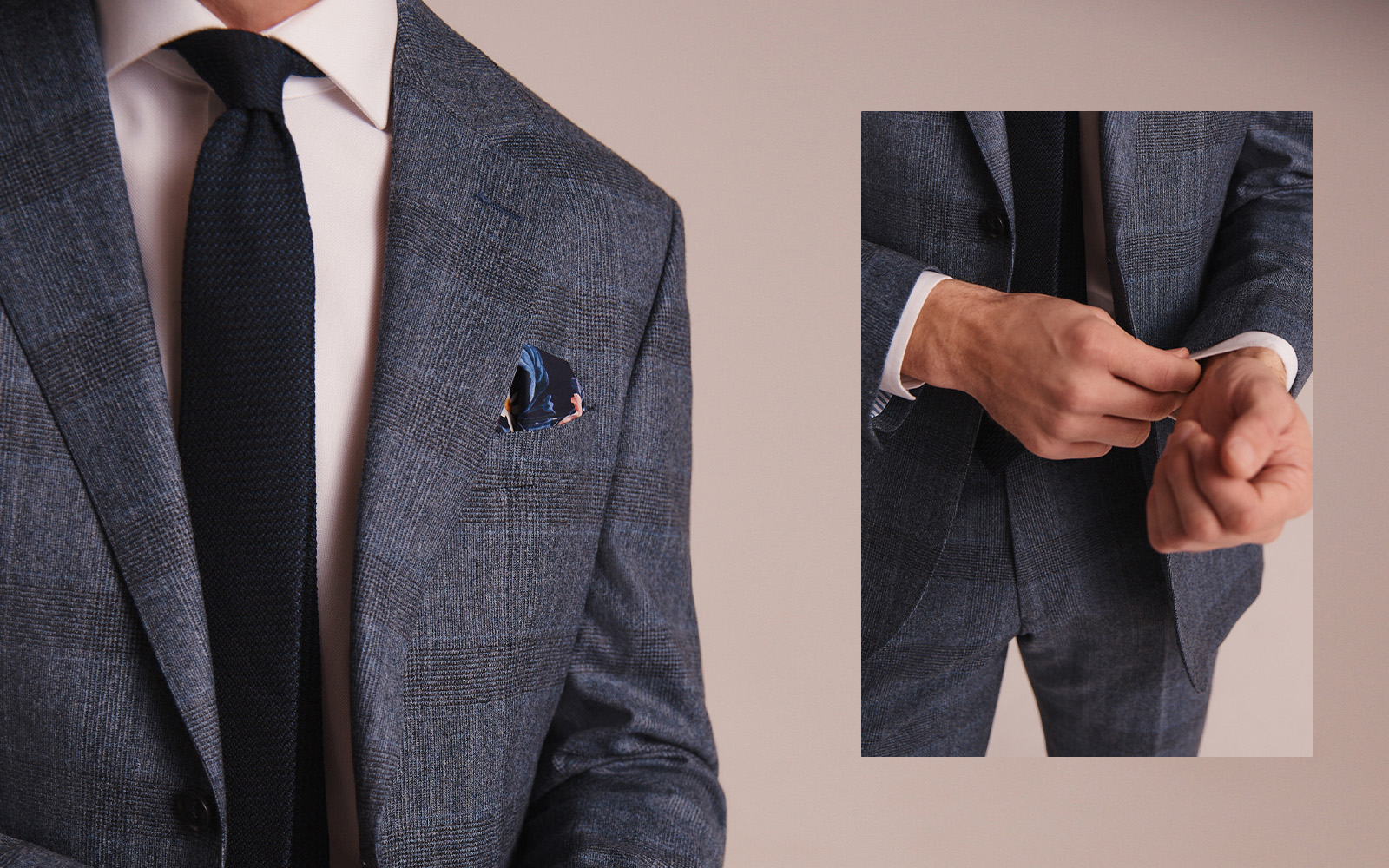 TWO CUFFS, FOUR COLLARS AND WHEN TO WEAR THEM
What would a shirt be without the collar and cuffs? The backbone of any shirt, together they help keep its structure and make sure you look sharp with or without a jacket.
WHAT SHIRT COLLAR SHOULD I WEAR?
Not all collars are the same, and different styles are designed to suit different occasions. Have a read of these quick tips to arm yourself with the styles you need to know about for the next time you're on the hunt for a new shirt to wear.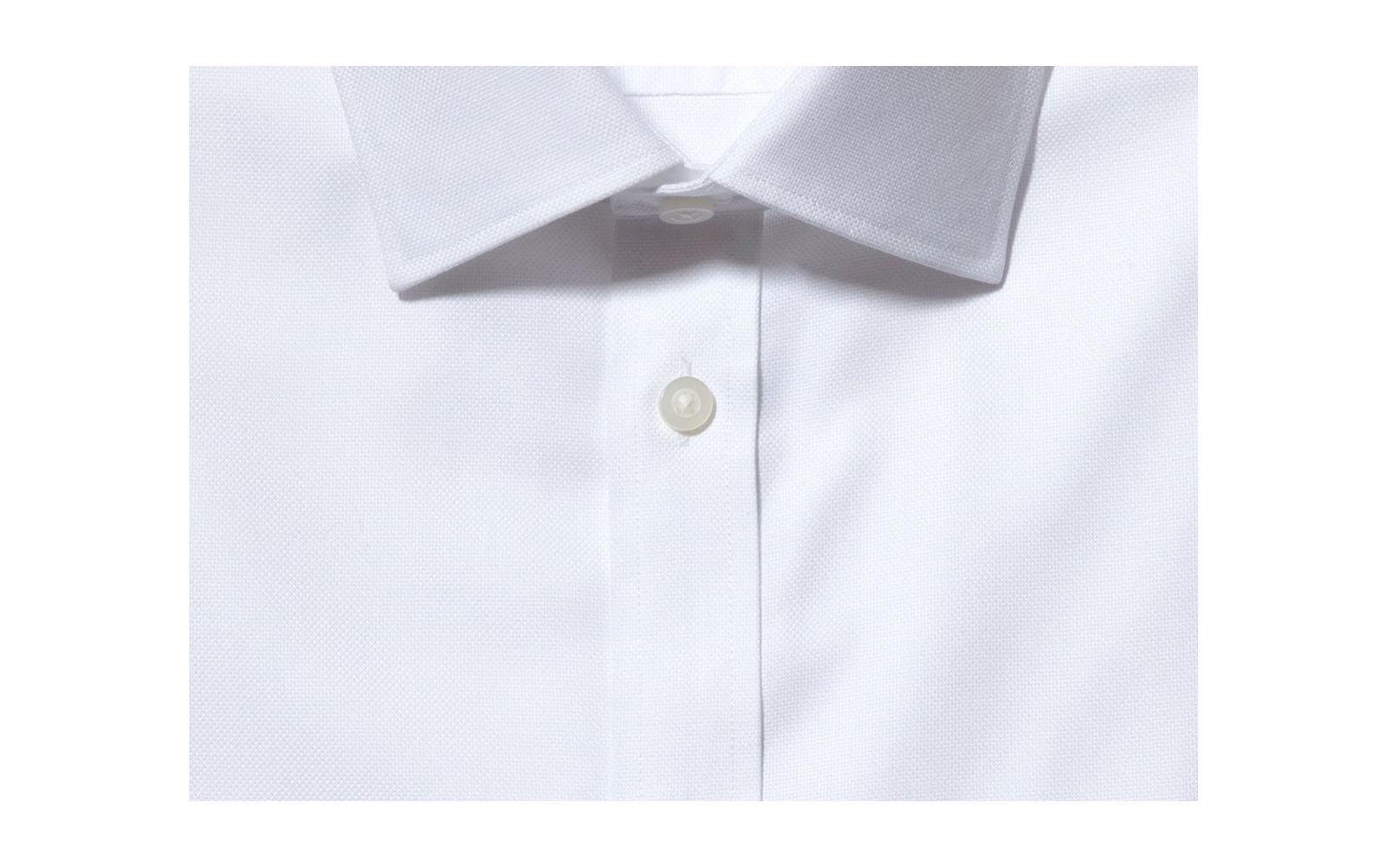 REGULAR COLLAR
Let's start with something easy: most smart shirts have regular collars (sometimes called classic collars). They're the ones with the sharpest points that sit close together.
Pair your regular collar with a silk tie when business is the order of the day or a knitted tie if your plans are less formal. If you have a wider face and neck, these will probably look the best on you.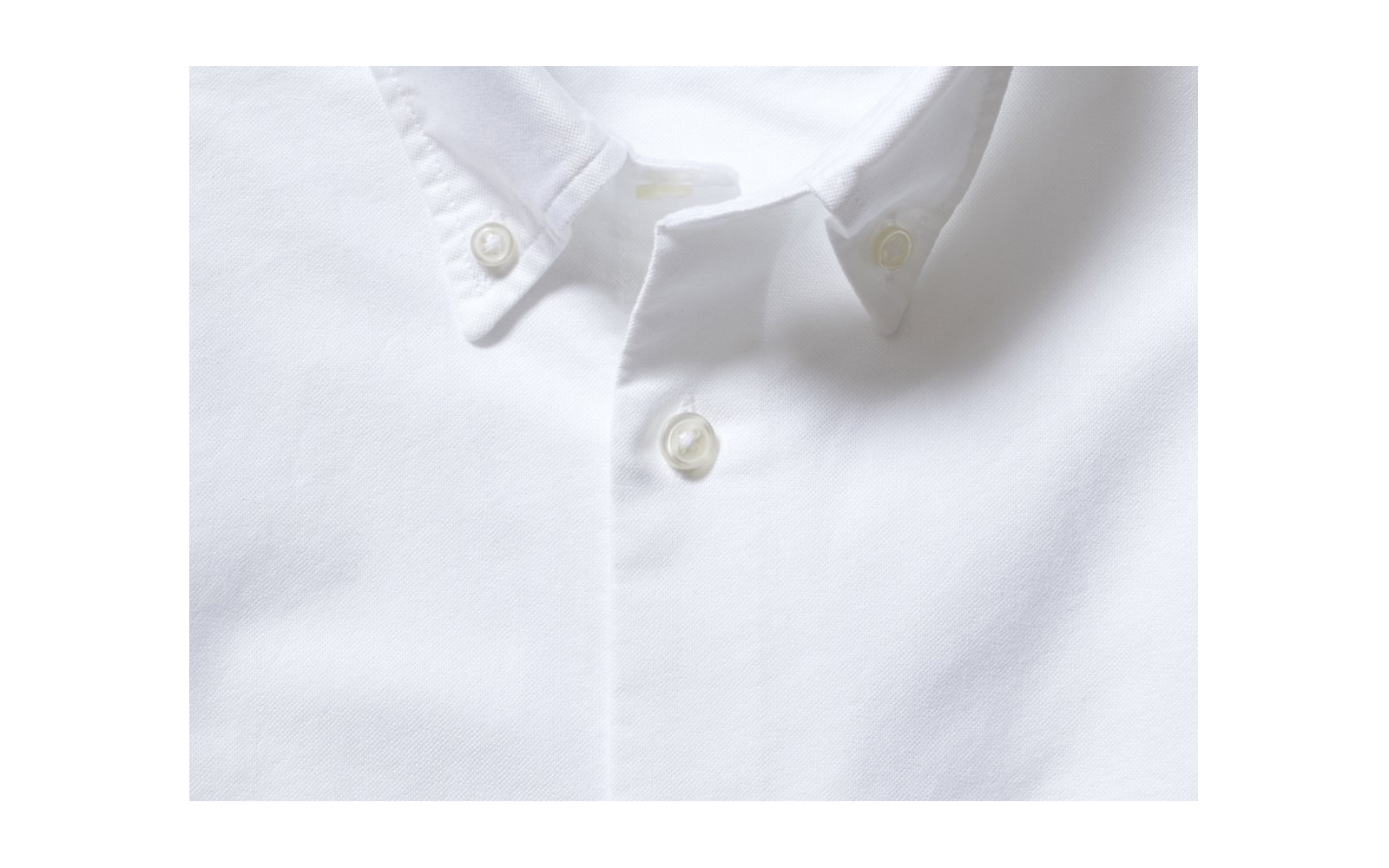 BUTTON COLLAR
Next up: the button collar. Basically, imagine a regular collar but with the points buttoned down on the shirt. When you want to wear a jumper over your shirt, these can help everything look smoother.
They're just as good on their own, though, either with the top button of your shirt undone or fastened all the way up. The fabric of these collars is usually a bit softer, which lends them to more casual outfits.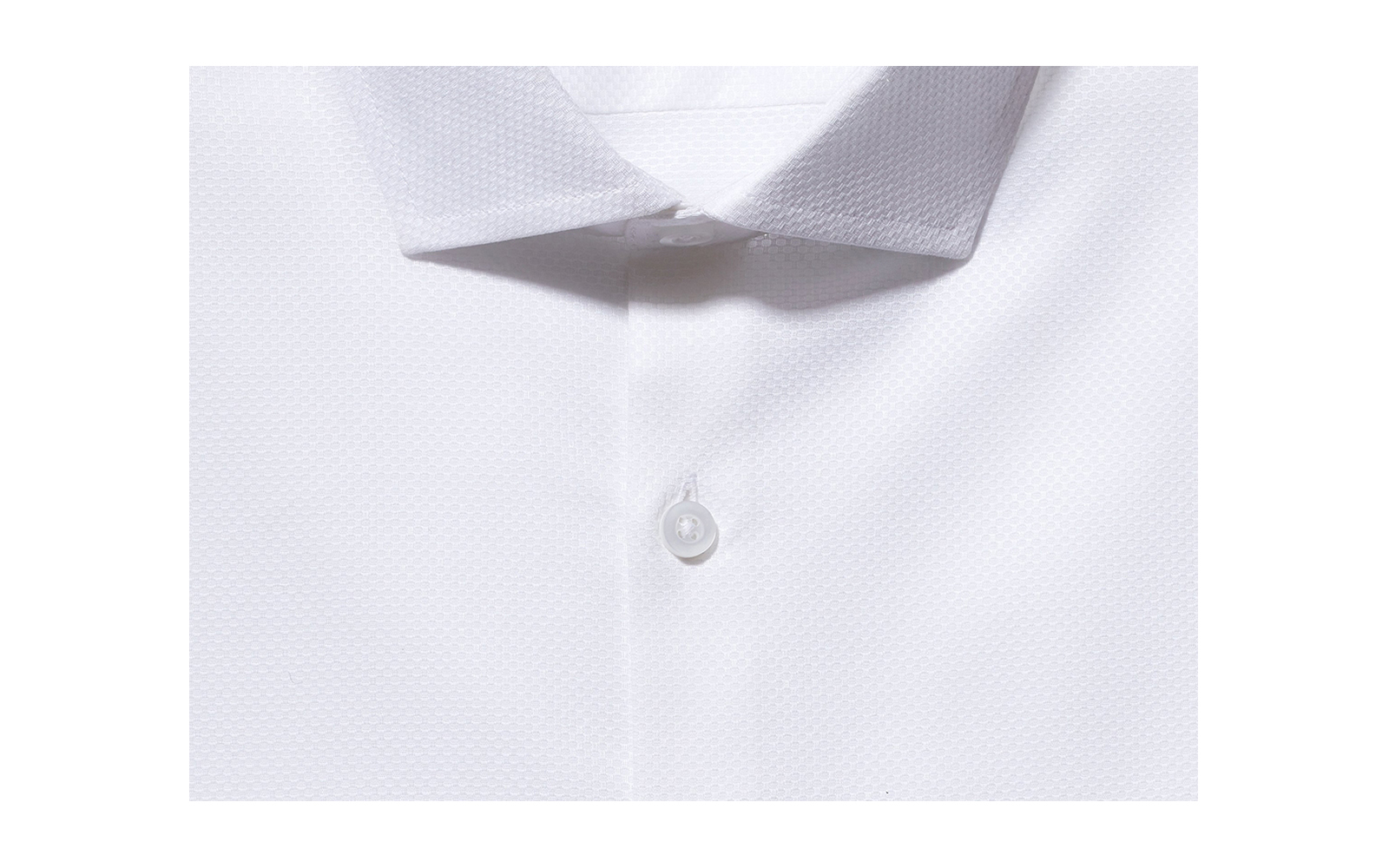 SPREAD COLLAR
If you want to make a statement, spread (or cutaway) collars will do the trick. The points are set much wider apart than regular collars, and if you choose an extreme cutaway they're even further apart. You can thank the Duke of Windsor for this style, as he wore them first to make room for his large tie knots.
Today you can wear spread collars with or without a tie. They look great with a suit either way, but we'd go suggest a three-piece if you need to be smart but still want to ditch the tie. As a rule of thumb, they suit slim faces the most.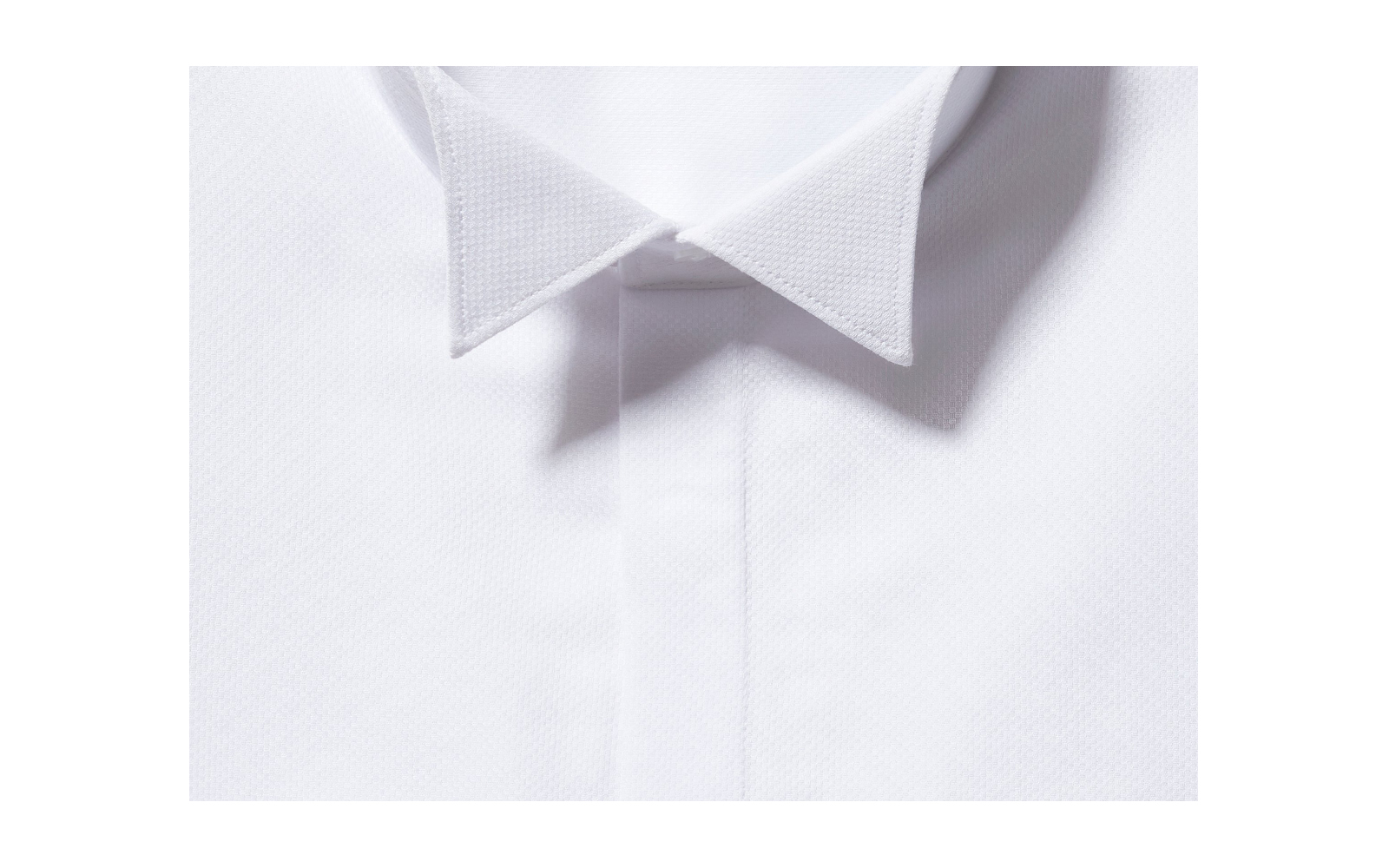 WING COLLAR
Made for white-tie events, these dressed-up collars have small points that stand up away from the shirt. The idea is to tuck the two points down behind your bow tie.
You'll only see them on dress shirts and they're the partner in crime to a tux, and only a tux.
WHAT'S THE DIFFERENCE BETWEEN A SINGLE AND DOUBLE CUFF SHIRT?
When it comes to cuffs, you've got two choices: single or double. One's more traditional and best kept for more formal outfits, while the other is really versatile, easy to wear and you'll find it on all sorts of styles.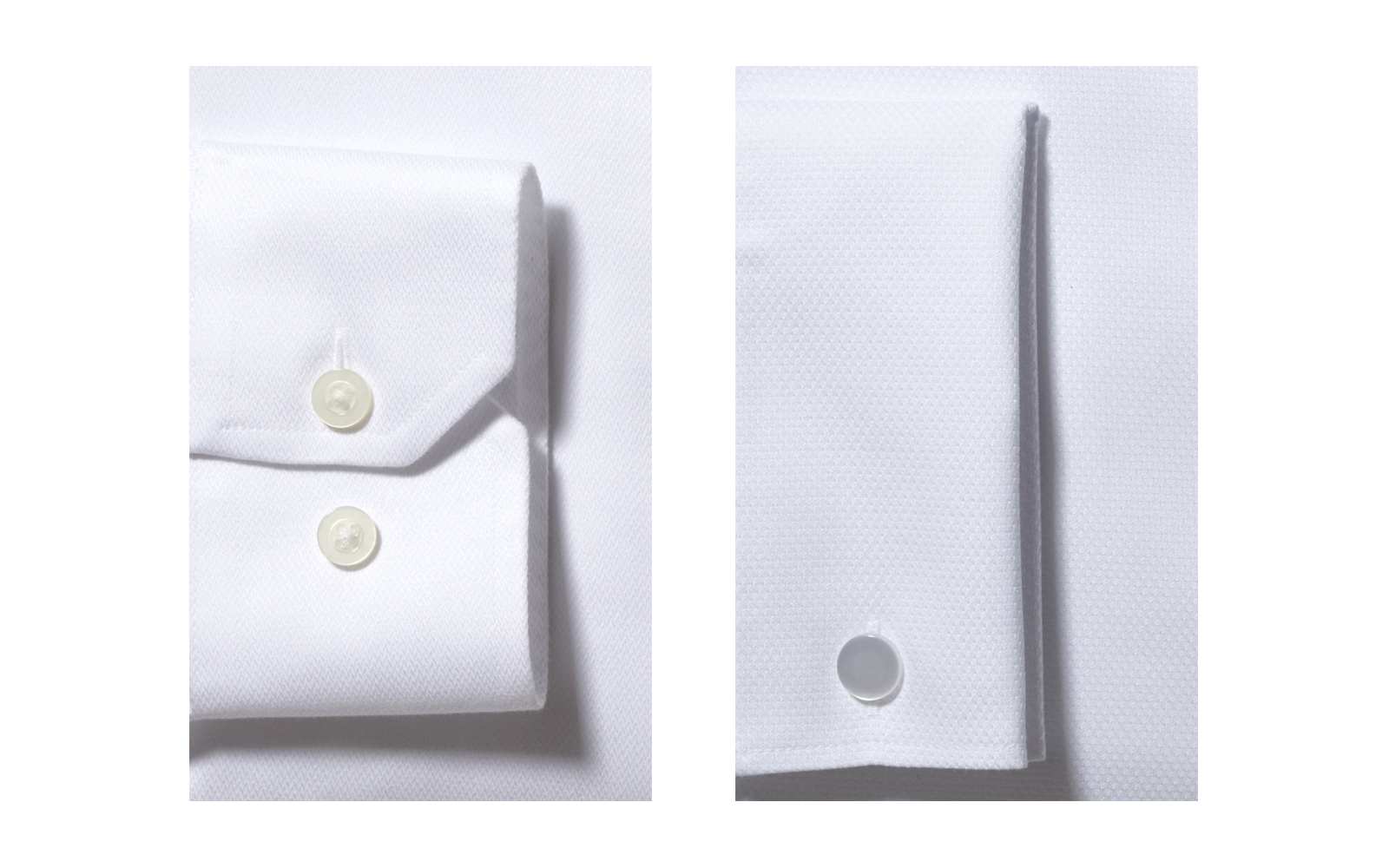 SINGLE CUFFS
On the left above, single cuffs are the ones you tend to see on more casual shirts. They're shorter so you don't need to fold them back, and they have buttons you can undo when you want to roll your sleeves up.
It's likely you'll wear these most of the time because they're less formal, so they work for normal days in the office and less formal weddings or smart/casual plans. Some of them have the corner cut off to match cutaway collars.
DOUBLE CUFFS
On the right above, double cuffs are more formal. You'll sometimes hear these called French cuffs, which is essentially a dressed-up name for the same thing. They're designed to be worn folded in half and fastened with cufflinks.
Wear them to weddings, black-tie dos and anywhere you want to look your smartest. If you've got one of those plans coming up, now's as good a time as any to update your cufflinks collection.