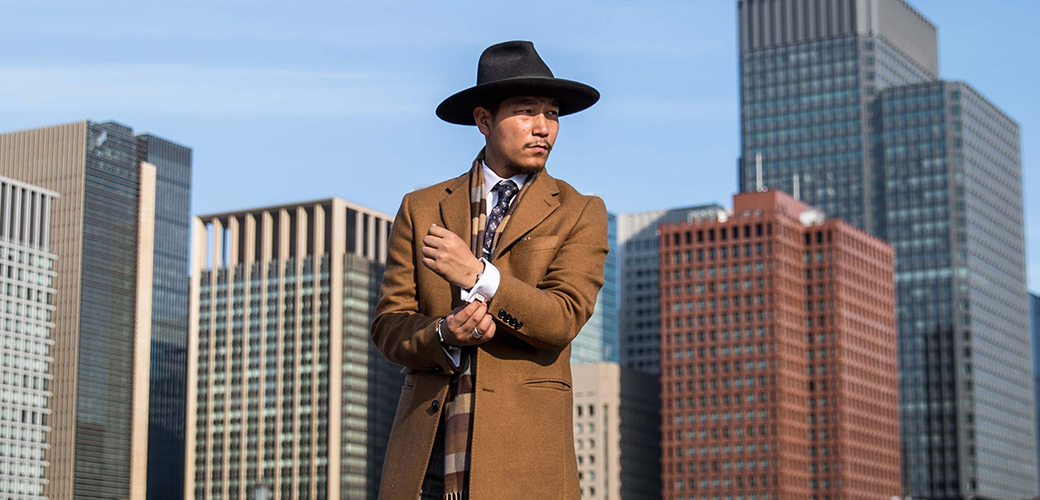 Just because it's cold outisde, it doesn't mean you have to compromise on your style.
We asked fashion-enthusiast Eshan Kali to show you how to wrap up warm and stay stylish on his recent trip to Tokyo. Here's what he had to say about his trip:
"Dressing smartly is an art. To be a master of this art is to consistently dress to the absolute best. The corporate world has always fascinated me; uniformed dark suits and overcoats, style and class expressed in microscopic detail. Having myself been around financial districts, spying from the hospitality sector, I have always been studying and taking notes."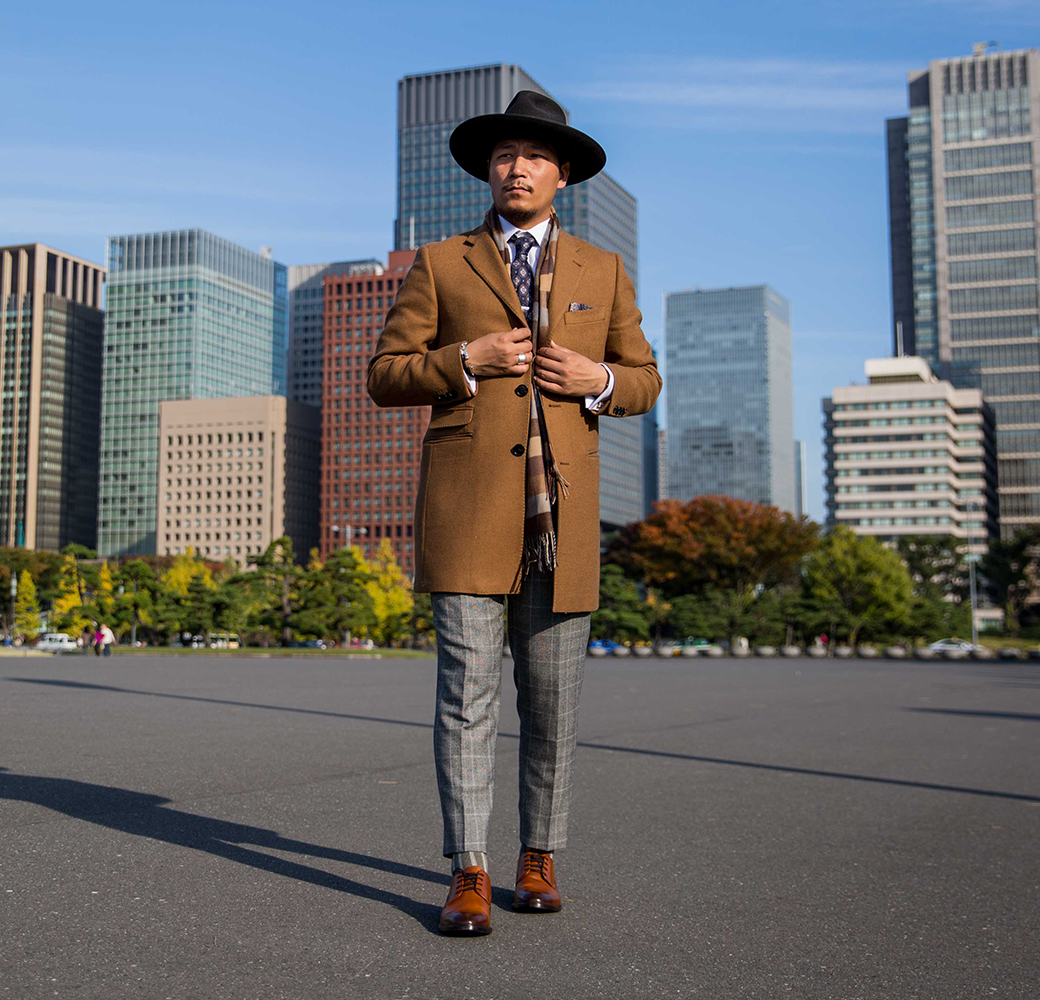 "For my recent trip to Tokyo, I planned a shoot in one of the Financial Districts (Otemachi), wanting a strong 'sartorial' theme. Style comes through challenge so to push myself in Otemachi I chose a universal camel coat from Moss. The camel coat is a popular choice, so the challenge was to create a new perspective and bring a new look to an old classic.
"This overcoat has a modern structure with classic tailoring elements. Reassuringly comfortable, warm and stylish, this versatile coat pairs with smart/casual attire, a must-have for any winter collection. Weekdays or weekends, at work or winding down, it's a winner. 100% wool fabric and tailored cut, it keeps you warm but also gives a smooth fit on the body unlike so many heavy winter coats."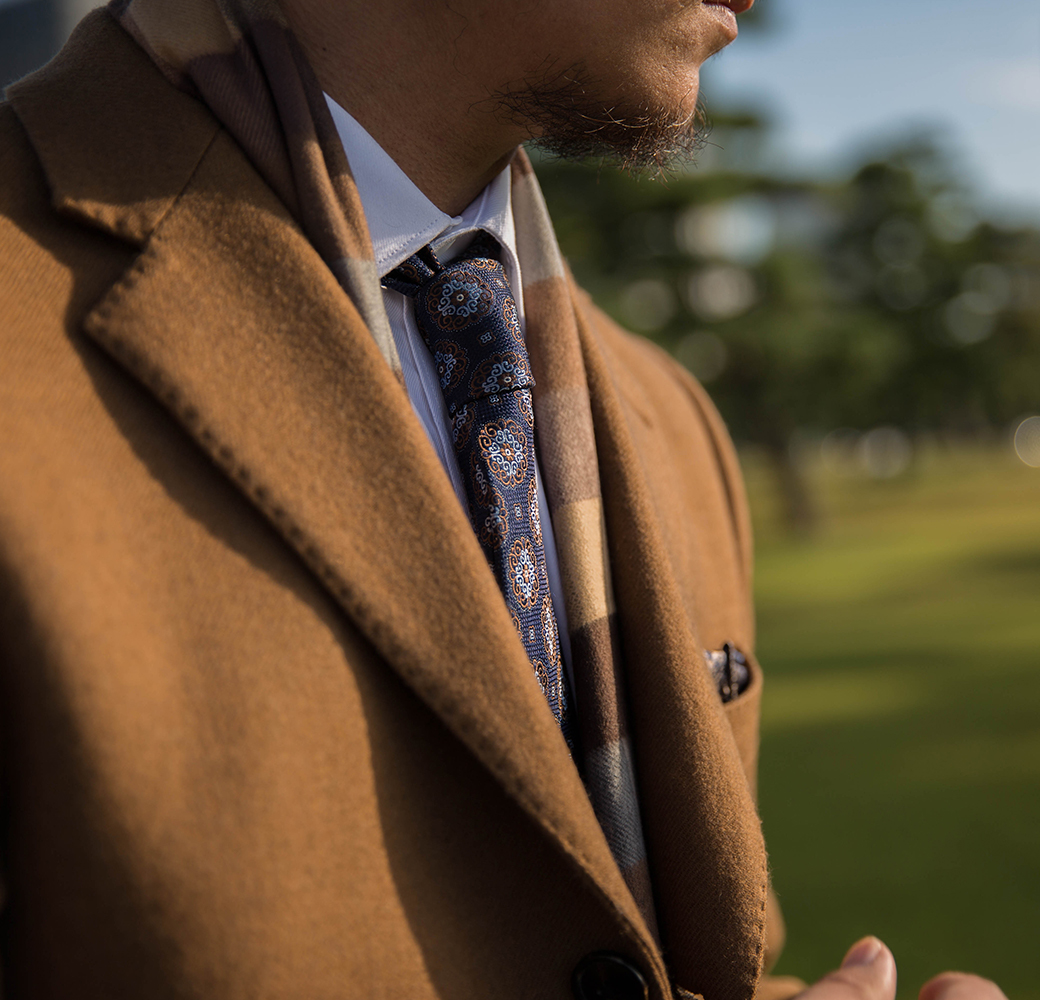 "We arrived at Otemachi early enough to miss out on the corporate crowds, then walked ten minutes to the Imperial Palace. Here you look back and get this amazing panoramic view of the Financial District as seen throughout the shoot.
"There is clear, crisp contrast. Black falls nicely from the hat to the three buttons on the coat and into the grey trousers.The togetherness of the scarf, tie and the camel coat creates a single bespoke style that exceptionally compliments the backdrop. There's a confidence in knowing and looking after yourself. Knowing how to pull it off every time it to be a master of the art of style."
BEAT THE CHILL