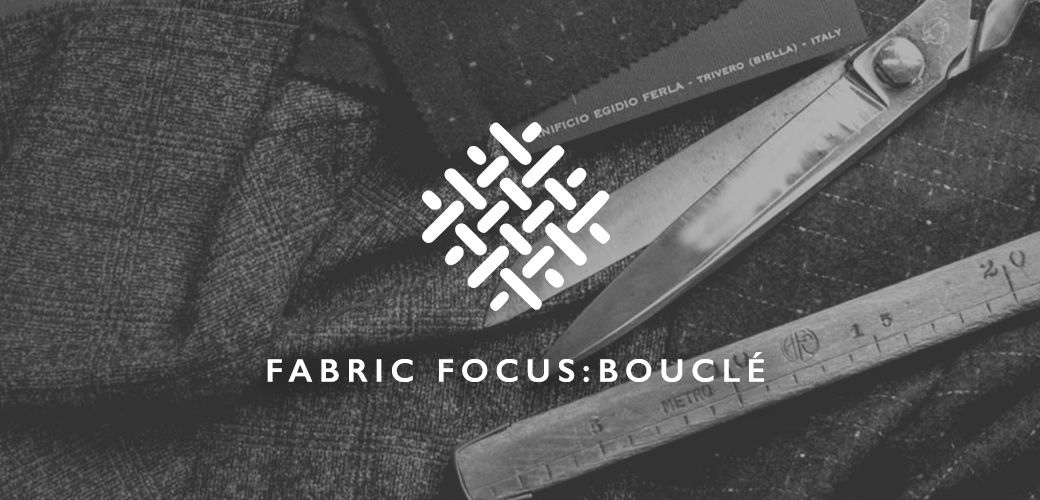 Let's take a moment to appreciate bouclé.
This on-trend fabric is a tailoring hero with its rich texture and soft handle. It's become really popular in menswear, and we're not surprised – it's a really versatile fabric that treads the line between smart and casual. Although it's a refined, strong material, its texture creates a disrupted look and brings a relaxed update to sharp tailoring. And since we're all about breaking the rules of formal dressing this season, we're backing bouclé in a big way.
BUT WHAT IS BOUCLÉ?
Bouclé is all about texture. It's spun with double-twisted yarns of different lengths and thicknesses, creating little loops for an uneven look. You could be mistaken for thinking this would feel coarse to touch, but it's actually one of the softest materials around as it's made from natural fibres. In fact, it's traditionally used in knitwear for its soft handle, but advanced weaving techniques have created finer versions that are great for suits and ties. Choose bouclé and you'll get the best of sharp tailoring and soft comfort.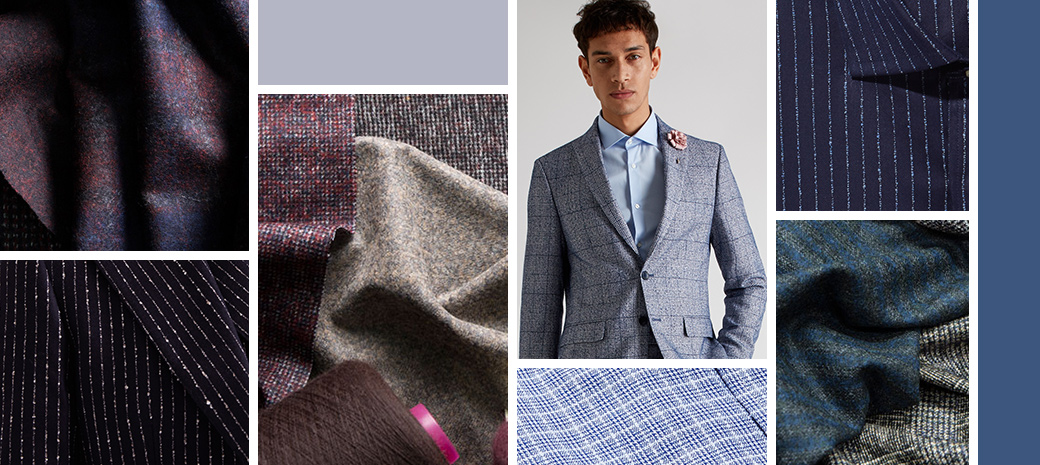 WHAT DOES BOUCLÉ LOOK LIKE?
The rules go out the window with bouclé. It can be all one hue with a rugged texture on the surface. Or sometimes it will have two or more coloured yarns to create an eye-catching finish that really brings out the twists and loops of the weave.
It's not really a pattern in itself – it's a woven texture. That means you can get striped and checked bouclé materials that are essentially more rugged versions of the classic patterns. And when it comes to brushed bouclé, as with our checked overshirt, you get a super soft layering piece.
WHERE DOES BOUCLÉ COME FROM?
Mills all around the world produce bouclé. Italian cloth is particularly renowned for its soft, smooth and intricate weaves, and their bouclé is no exception. It's some of the finest around, with small loops that add a grained quality.
Be sure to keep your eyes peeled for the bouclé produced at Lanificio Egidio Ferla (Lanificio means 'woollen mill' in Italian, which is why you see it a lot in the tailoring world.) The fabric woven here comes from baby alpaca wool. It's one of the softest and finest fibres you can get, creating a silken feel that's still strong enough to tailor a sharp suit from.
SHOP BOUCLÉ