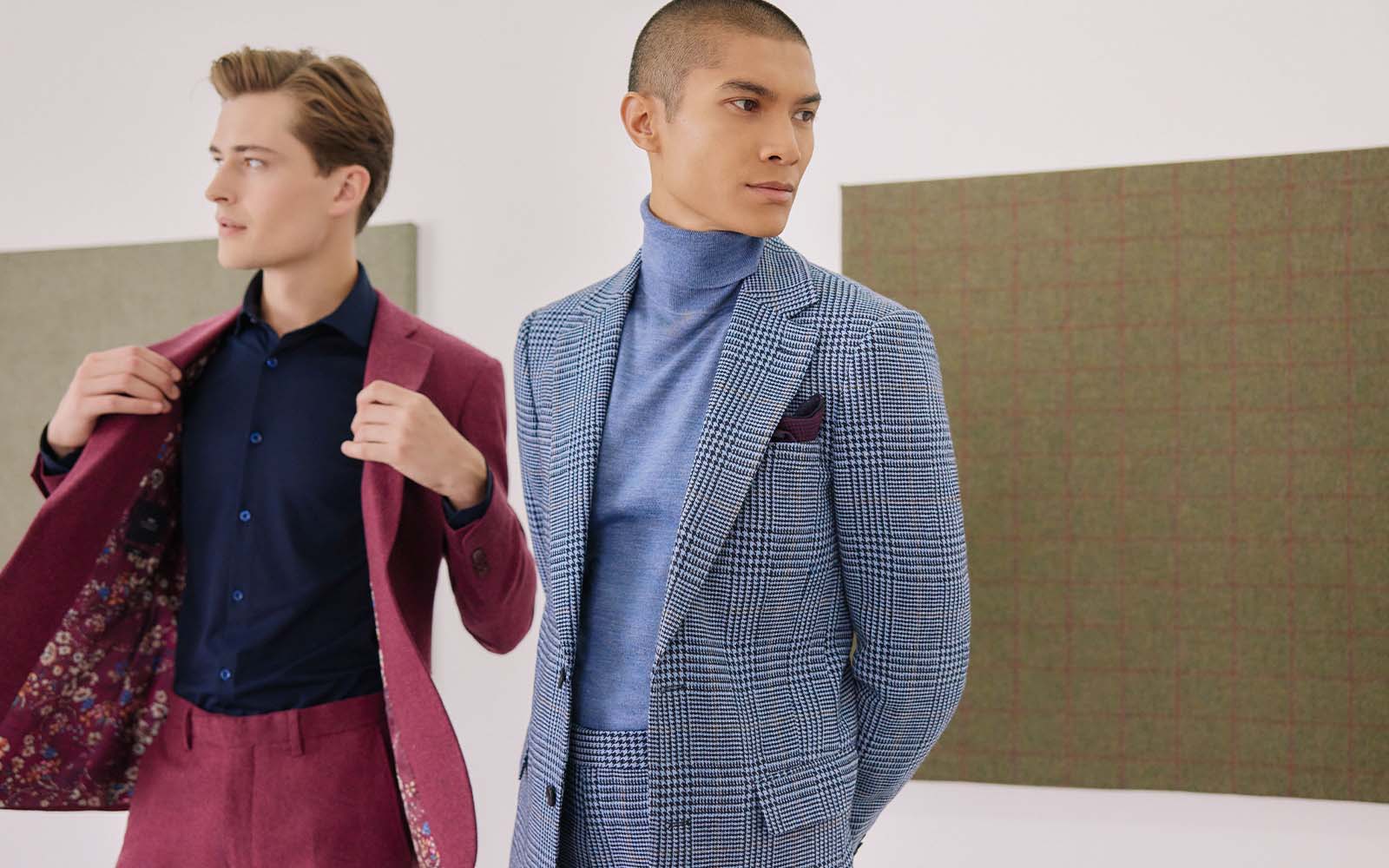 WHY TWEED'S A CLASSIC – AND WHY IT'S RIGHT FOR NOW
Buy a tweed suit and you know you've got a classic that will last. Why? Because it's a durable cloth that's continually evolved to stay current. Here, we bust some tweed myths and make the case for why you'll want some in your wardrobe now.
WHEN WAS TWEED INVENTED?
Tweed isn't just for shooting and hunting. Sometime in the eighteenth century, Scotland started producing tweed as a hard-wearing fabric to keep farmers and other outdoor workers warm during the harsh winters. The wool was naturally warm and breathable and it repelled the wind and rain. It was the original performance cloth.
Tweed got its aristocratic associations later on when Lady Dunmore favoured Harris tweed (woven in the Outer Hebrides) and introduced it to the landed gentry.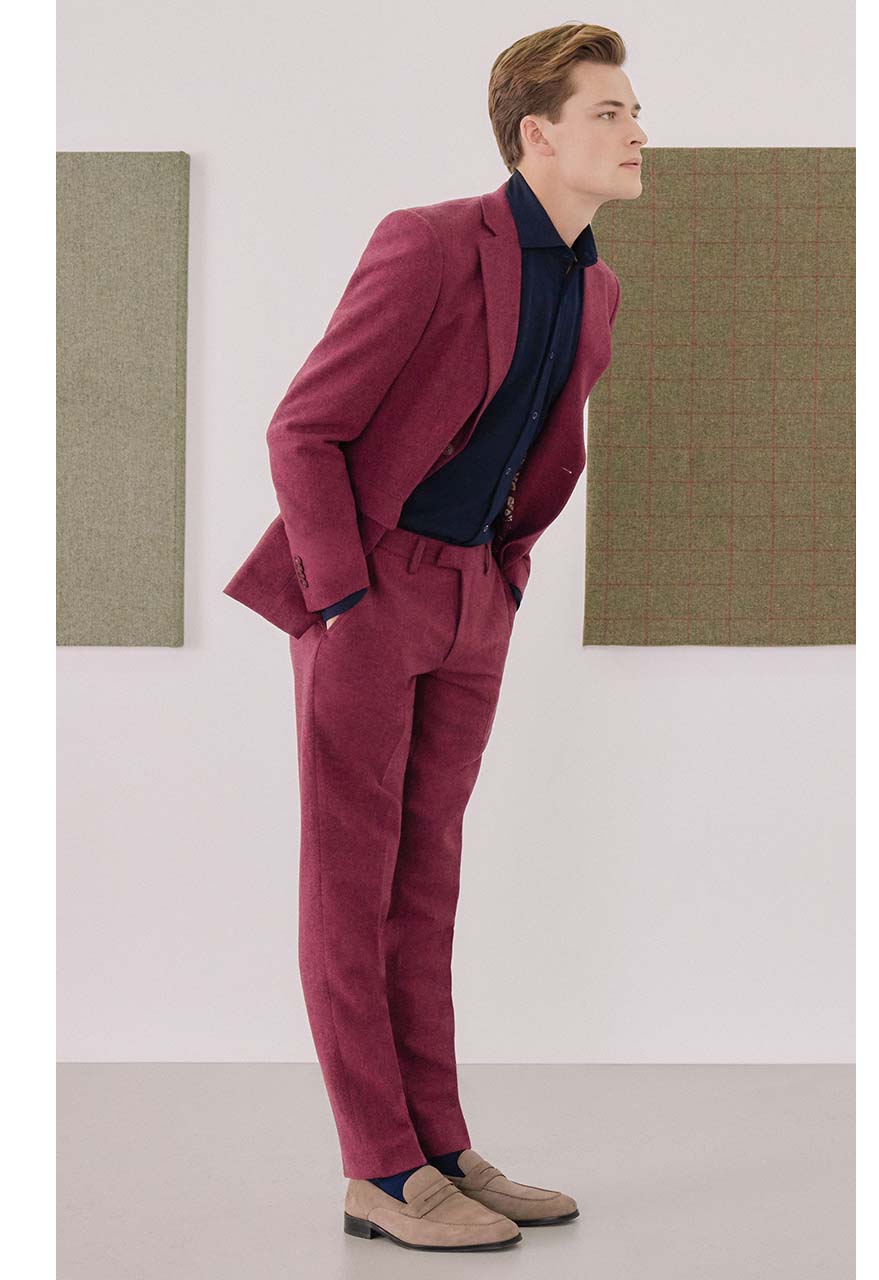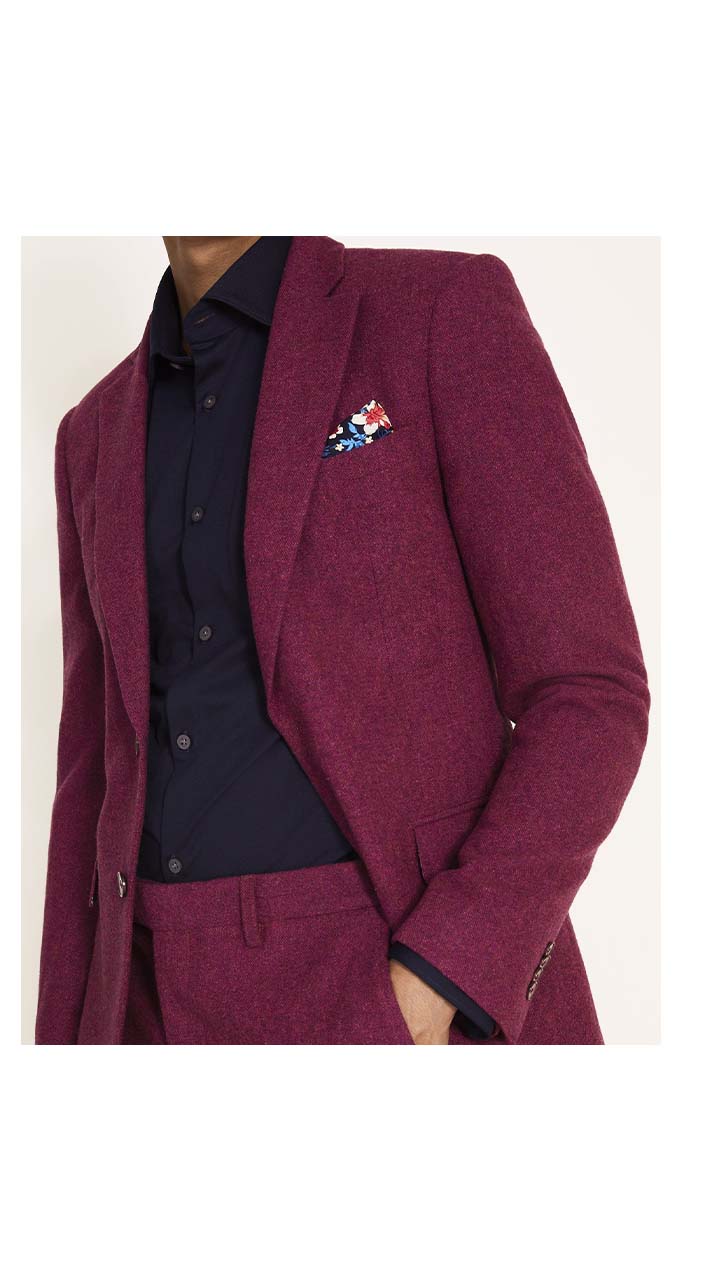 WHAT ARE MODERN TWEEDS LIKE?
Twenty-first-century tweeds are as easy to wear in Farringdon as they are in the New Forest. Where once you'd see lots of checked and overcheck tweeds in rich colours, now you'll see minimalist twill, herringbone and Donegal weaves. They often have a textured or flecked appearance rather than a distinctive pattern.
ARE TWEED SUITS COMFORTABLE?
Because of its rich texture, people often think of tweed as being rough, but a lot of work has gone into making the cloth more wearable today. It's often woven with finer threads and blended with other materials to make it lighter. You'll also find it used on half-lined and unlined jackets to allow airflow and help to keep the weight down, which makes a tweed suit the ideal wardrobe addition.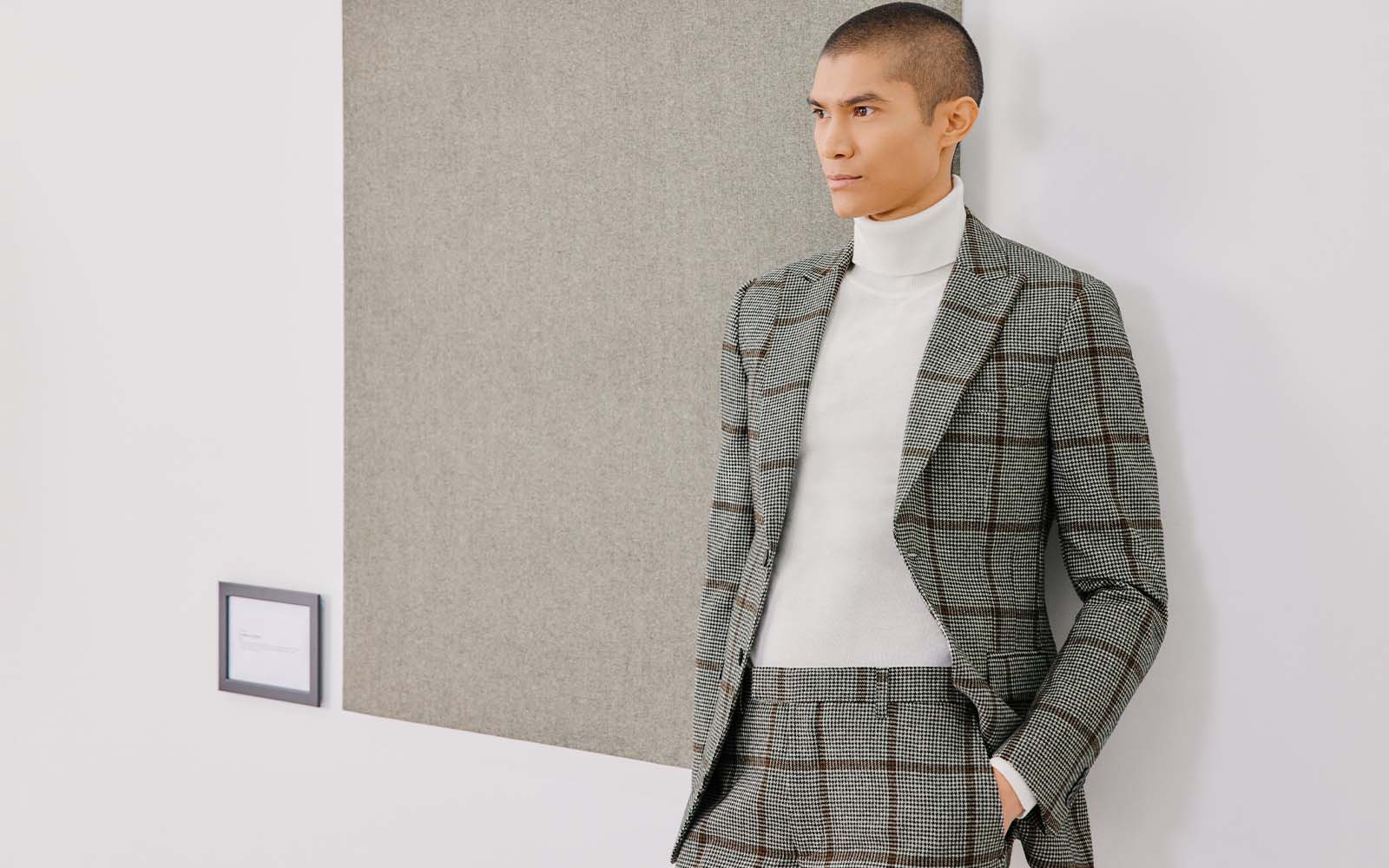 IS TWEED EXPENSIVE?
Tweed can be expensive because it's a high-quality, pure wool cloth that's considered a classic. Luckily if you want to spend a little less, you can now buy blended materials that are much friendlier on the wallet.
CAN YOU WEAR TWEED IN THE SUMMER?
Yes – because it's now much more lightweight and breathable. Our tweed suits are popular all year round and we've seen lots of guys wear them for warm-weather weddings. Go for an unstructured version (minimal lining, soft shoulders) in a summery colour.
On the flip side, heavier-weight tweeds with high wool content are great for winter. Pick a thick Donegal tweed or a chunky herringbone weave and you'll have a seriously warm layer on your hands.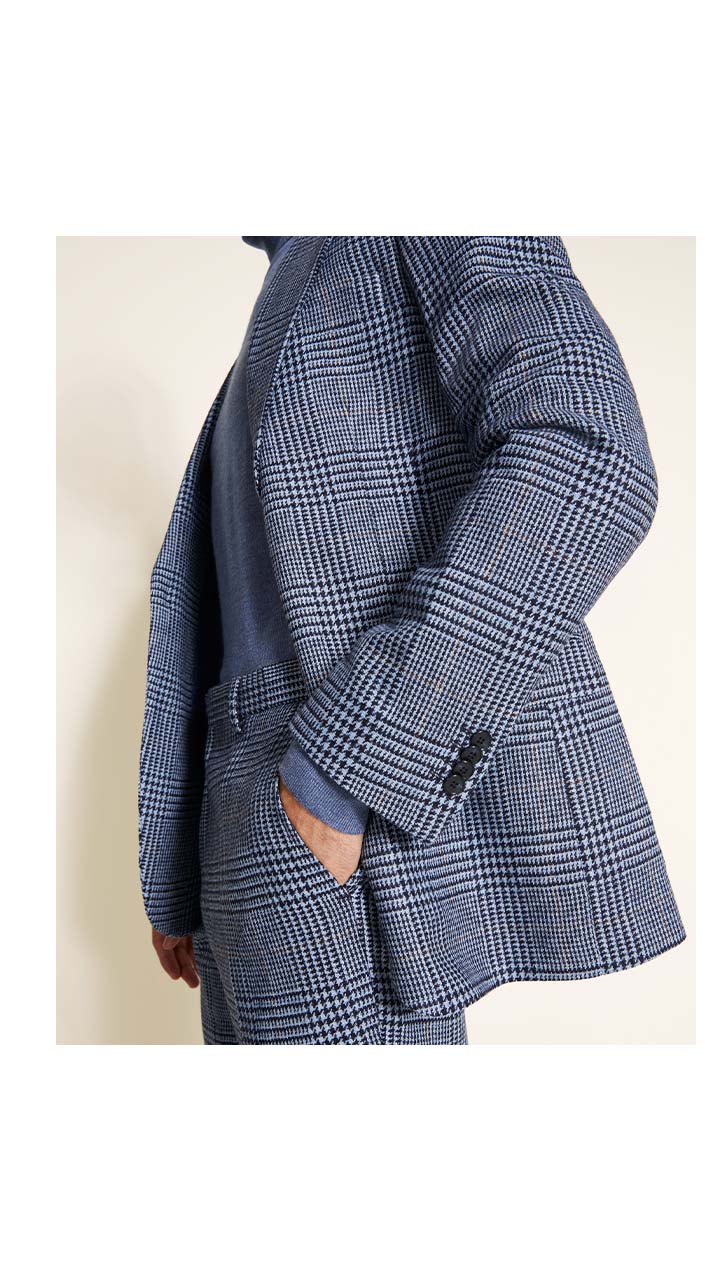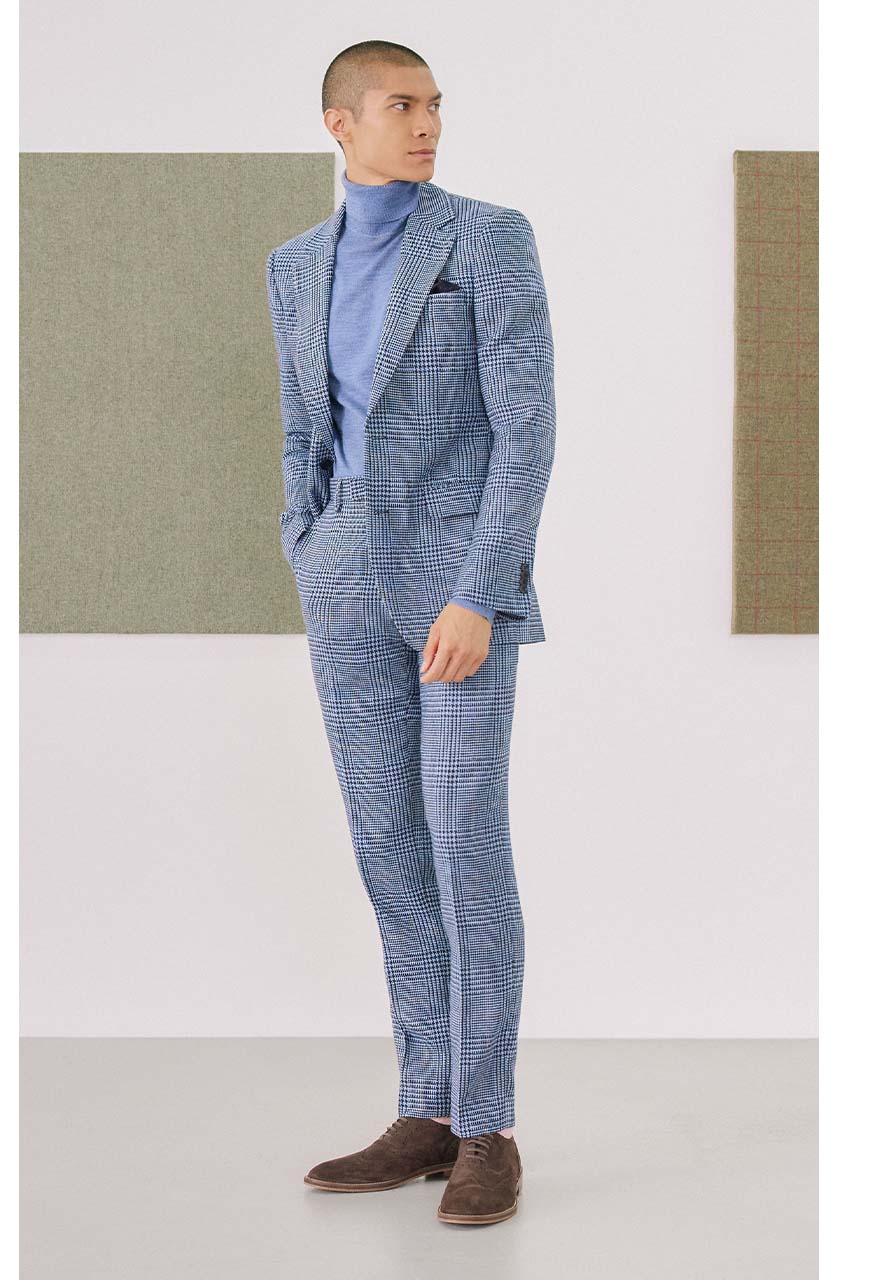 CAN YOU WEAR TWEED TO WORK OR WEDDINGS?
Even though it was once the outdoor-pursuits fabric of choice, tweed's a great shout any time you want to get dressed up too. Minimalist tweeds always look refined for work, but today's bolder takes will hit the spot if you're using a wedding as an opportunity to make a statement. Colourwise, modern muted shades of grey, green or brown are easy to style with crisp shirts and colourful accessories, while a bright blues and berry shades look great worn with a woollen knit or a contrast shirt.
HOW DO I STYLE A TWEED SUIT?
For a modern take on classic tweed, wear yours with a casual shirt worn open-necked or mix it up with a rollneck and a contrasting pair of trousers. For something smarter, try wearing it as a two- or three-piece suit with a patterned shirt and a geometric-patterned pocket square in colours like teal, burgundy or rust to contrast with your textured tweed.