We use cookies to improve your experience on our site. By continuing to browse, you agree to the use of these cookies. Find out more by clicking the link.
All the best leather gifts to buy your dad this Father's Day.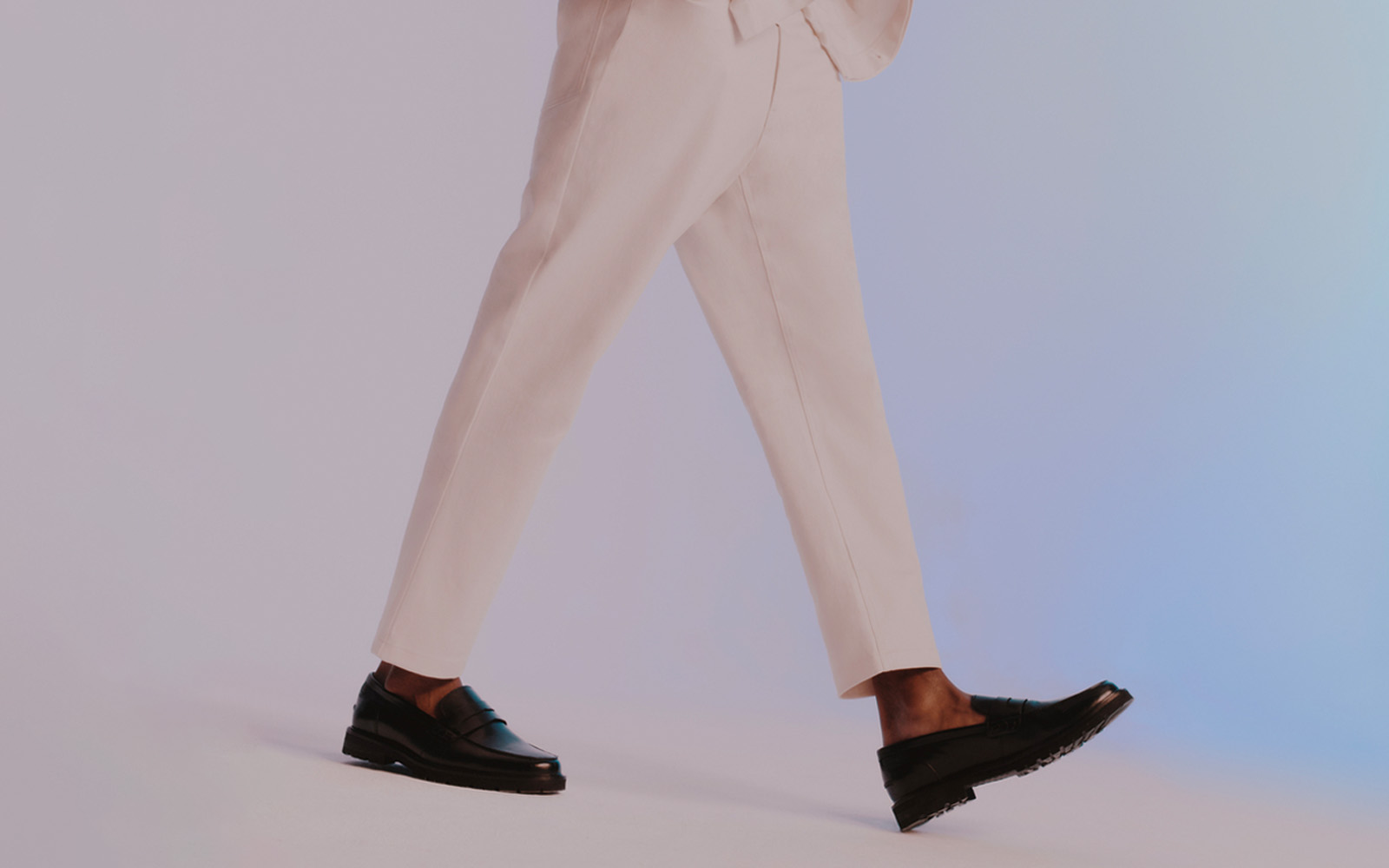 NO MATTER YOUR DAD'S STYLE, HERE'S A GIFT HE'LL LOVE
Father's Day is just around the corner, and if you're still looking for a gift for your dad, we're here to help you out. Whether he's a jet setter, a homebody or got loads of events to prep for this summer, Moss has a leather gift we know he'll love. Keep reading to find the perfect choice.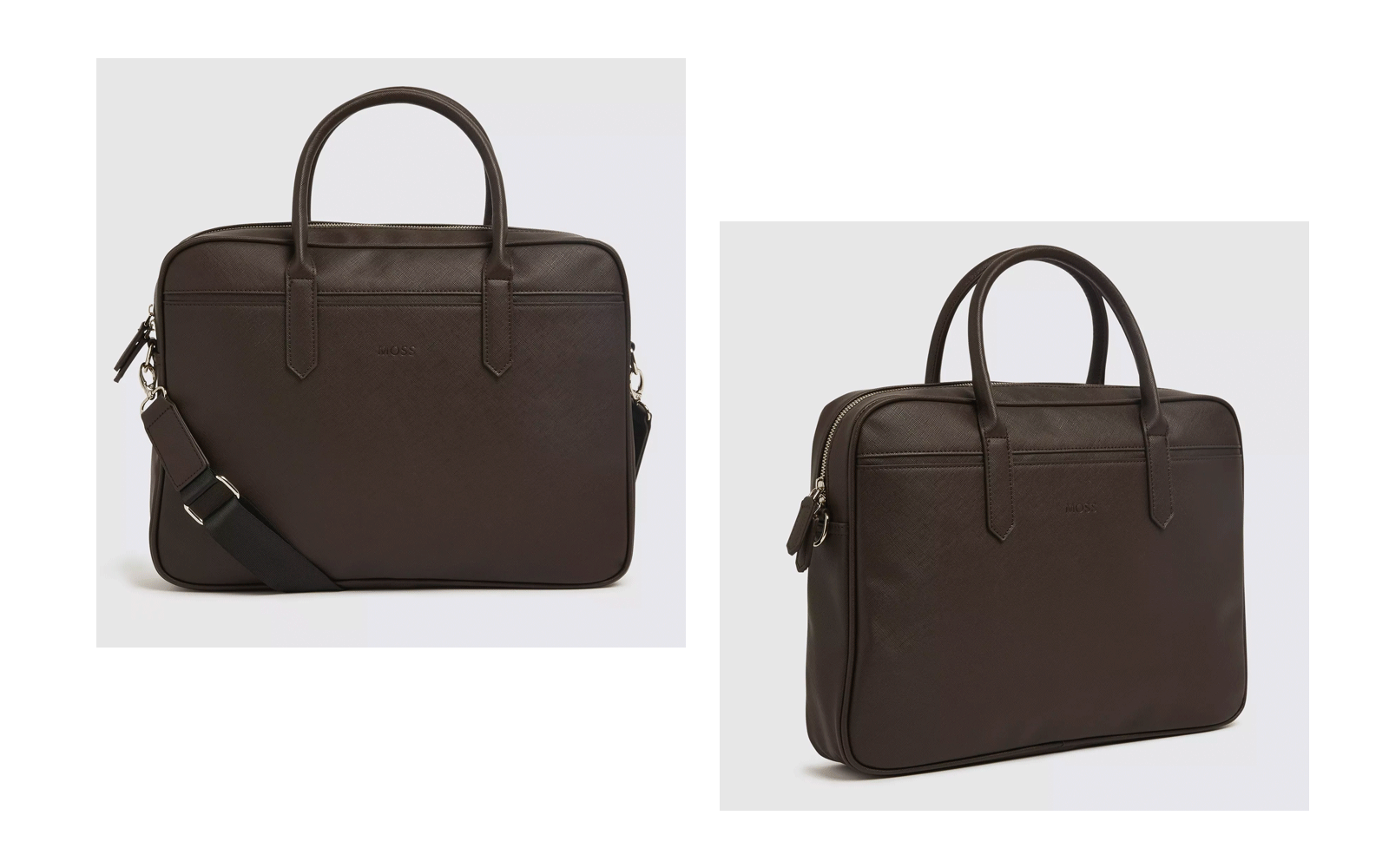 If your dad's a commuter
Make his life a little easier (and more stylish) on his daily commute with this brown Saffiano-style bag. With room enough for his laptop, tablet, and anything else he needs for a day at the office, this is a more utilitarian take on a classic briefcase with its functional strap two-way zip.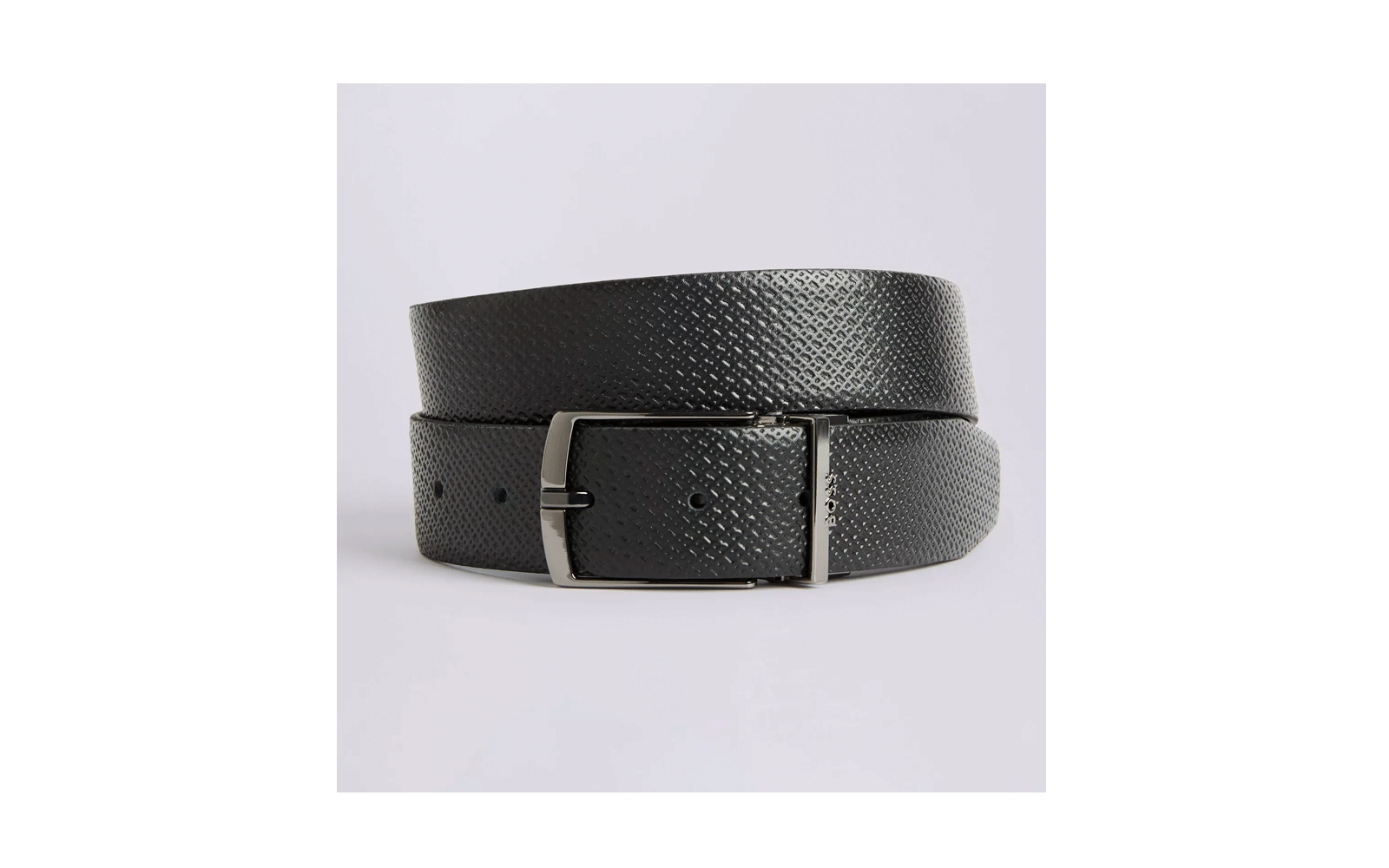 If he needs an accessory upgrade
How many of our dads have been wearing the same well-worn belt for years, not finding the time to upgrade? This reversible belt, with tis textured black leather on one side and smooth brown leather on the other, is a classic Father's Day gift. It's a staple, but it's special enough to make it right for a dad who values form and function.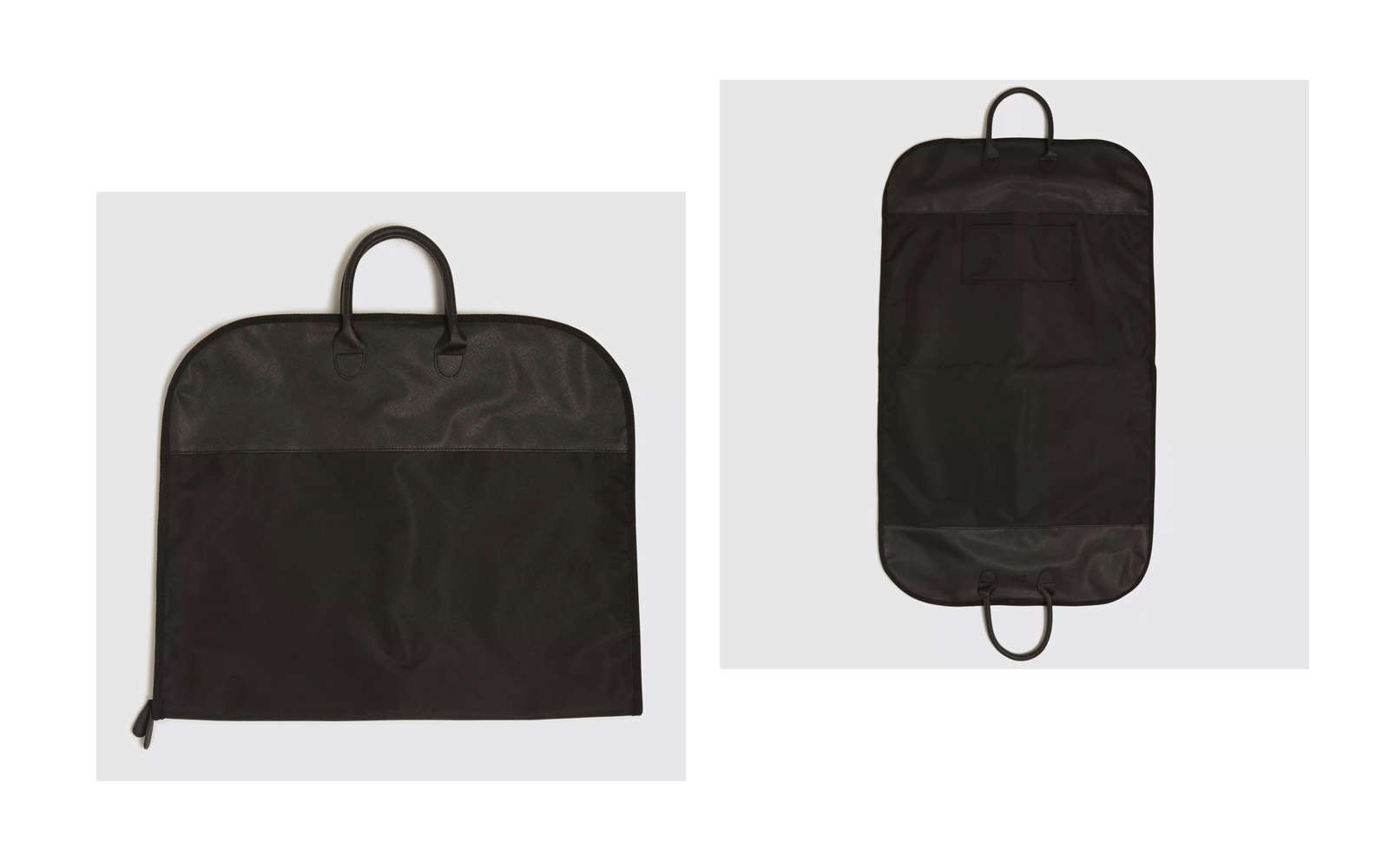 If he's got loads of events this summer
Summer is wedding season, and if your dad is partaking, help him protect all his outfits with this Saffiano-style trimmed suit carrier. Whether he's headed to a destination wedding, or just wants to store his suit properly in his wardrobe, this bag will help keep it neat and crease-free.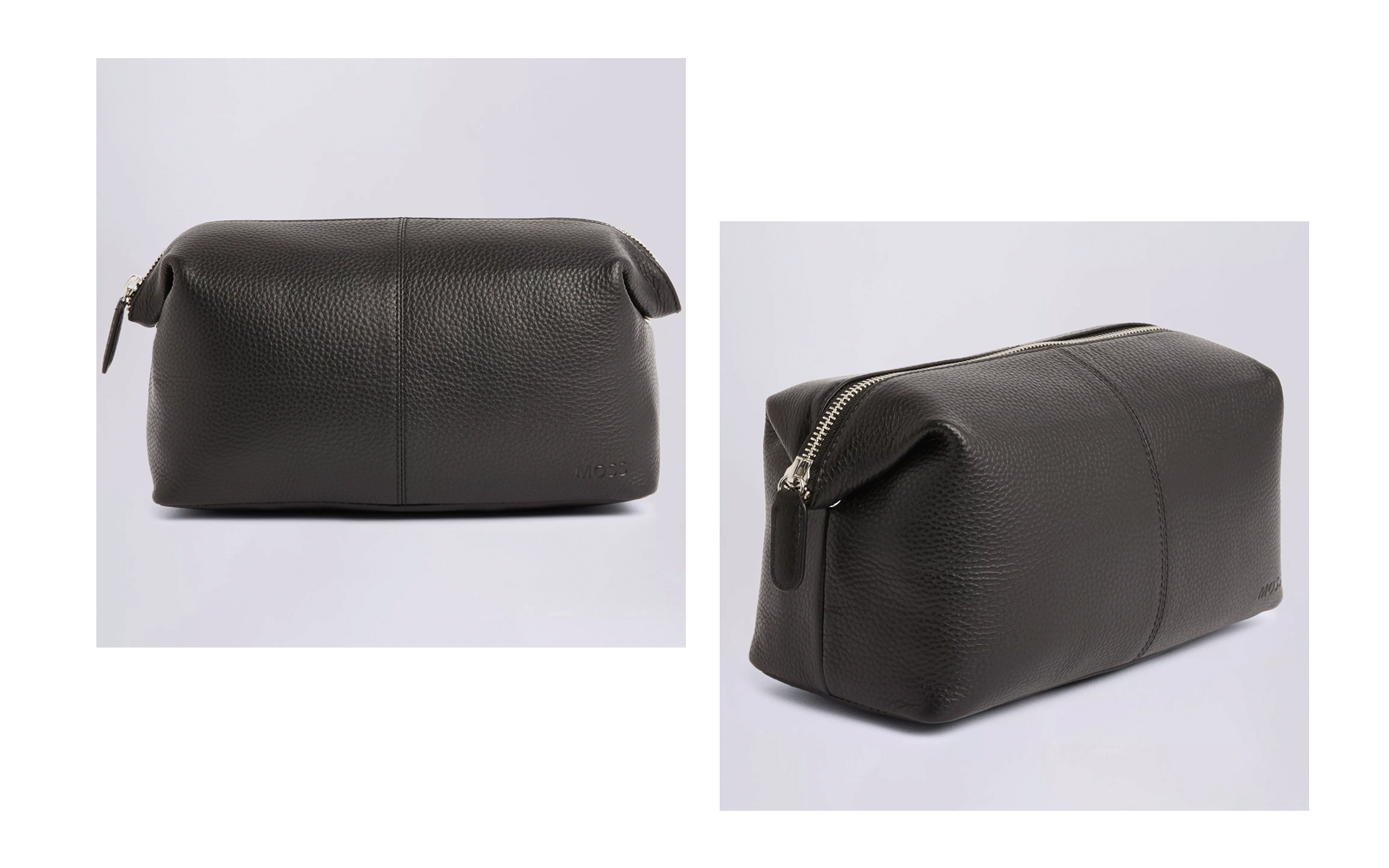 If your dad's always on the go
If your dad's a jet setter, frequently traveling for work or always off on holiday, this streamlined grained leather washbag is just what he needs to keep all his toiletries in check. It's made with water-resitant material, too, so everything else in his suitcase will be safe if there's a leak.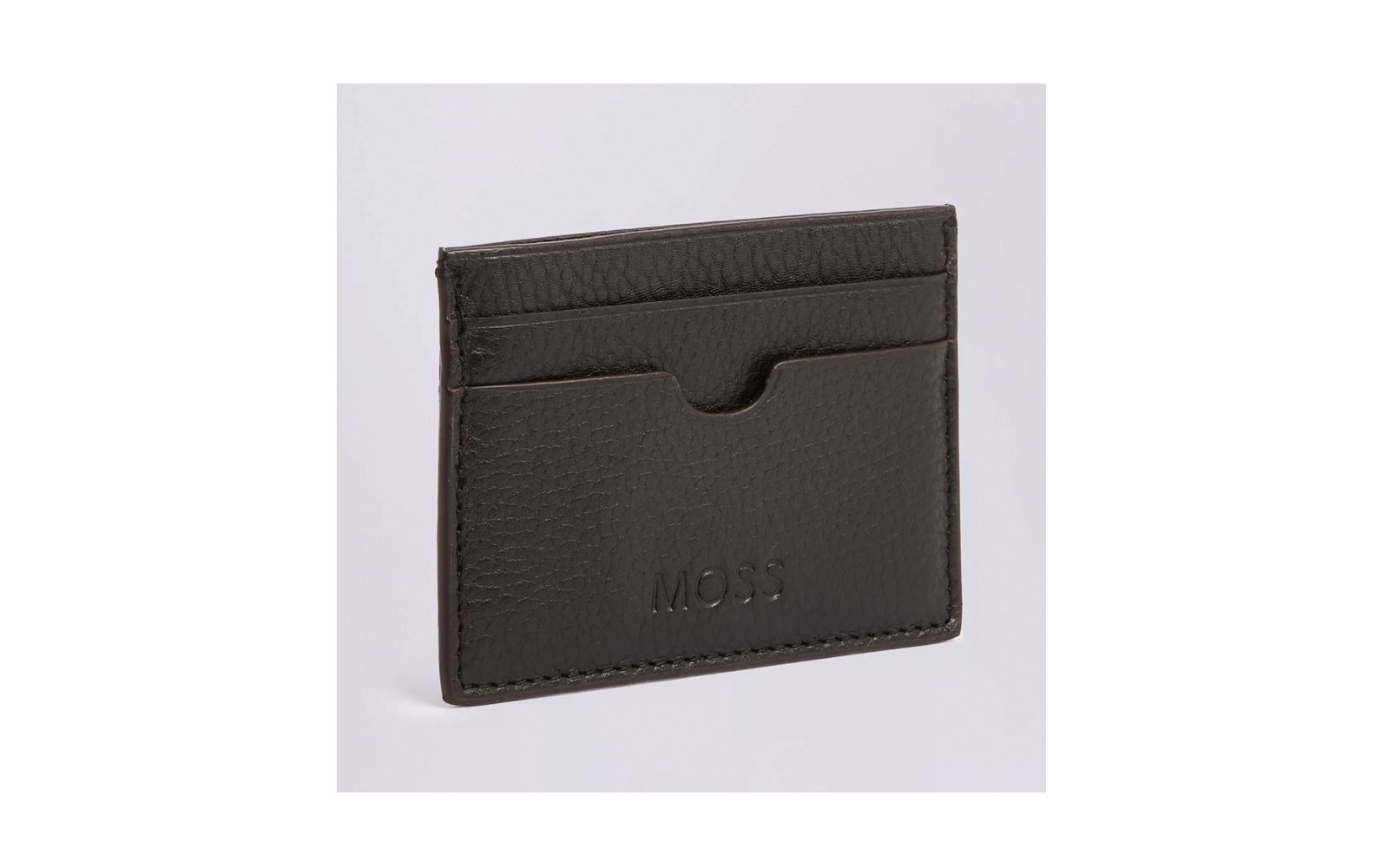 If he needs a wallet upgrade
Much like that aforementioned leather belt, a leather wallet seems to be another essential item dads struggle to replace. Help him pare back what he carries with him and keep it all in a sleek package with this black grained leather cardholder.
No matter what leather gift you choose for your dad this year, make sure you can picture him using it on a regular basis, and it suits his style. Then you know he'll love it and he'll think of you every time he uses it.
Loading...