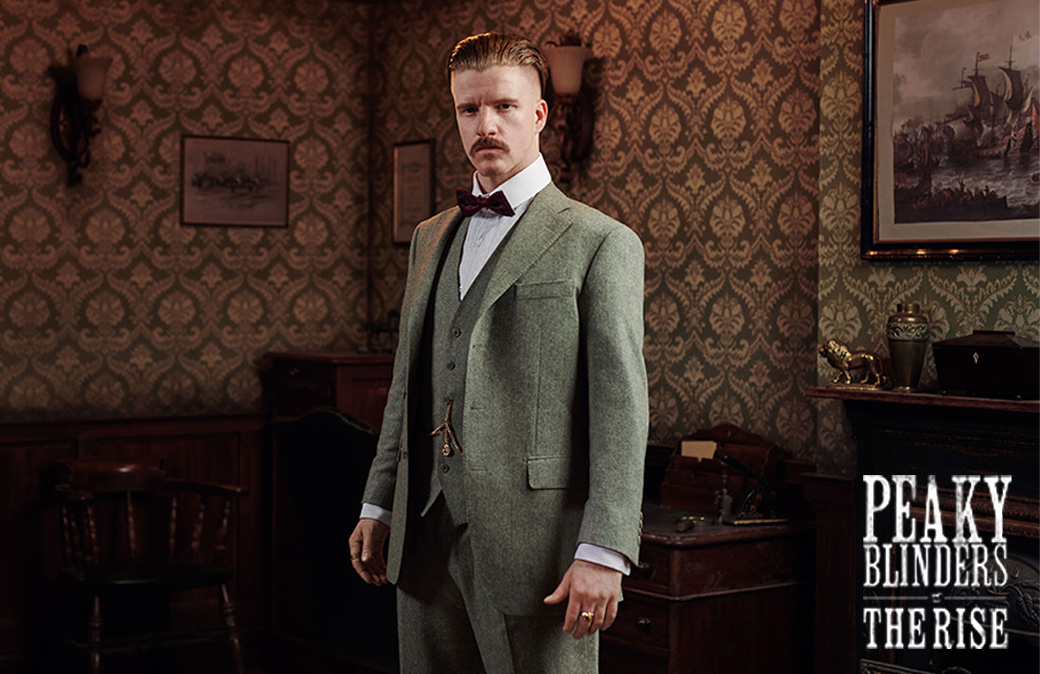 GET THE PEAKY LOOK WITH THESE SUITS
Thanks to our tailoring expertise that spans almost two decades, we know a thing or two about suits. That's why Moss is the official outfitter for Peaky Blinders: The Rise, a brand new immersive experience based on the hit show. And, since audience members are encouraged to blend in with the cast, we're also the ideal place for your show-ready outfit.
Below are seven suiting ideas based on the iconic characters from the show and the tailoring codes from the 1920s. Pick your favourite and then get ready to help the Shelby family take over London.
Sage-green tweed
This is the same tweed we dressed Arthur Shelby in for the show, and while it is a classic '20s fabrication, our tweed is still breathable and ideal for all four seasons. Wear this one with the matching waistcoat for the show, then rewear it with a crisp white shirt for all your smart-casual events.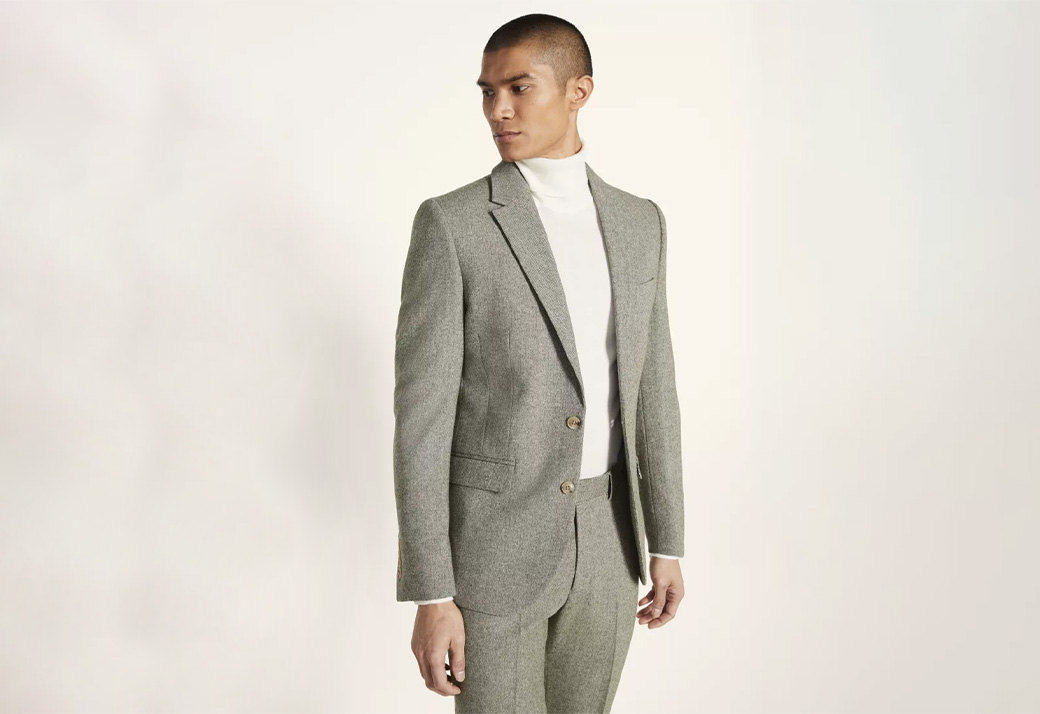 Khaki Donegal tweed
Our khaki Donegal tweed with its characteristic flecks would look right at home on a '20s Birmingham street. Go for this one if Tommy's your favourite character, and then look to it for any occasion that calls for a darker suit. Unlike black or even charcoal suits, this deep khaki colour is a great way to inject a bit of personality into a formal look.
Blue Donegal tweed
Another Donegal tweed look, this time in a versatile navy. If you're heading to Peaky Blinders: The Rise, definitely include the waistcoat, and pair it with a vintage-inspired tie and tie bar. Then, this suit will take you just about anywhere, from the office to a wedding.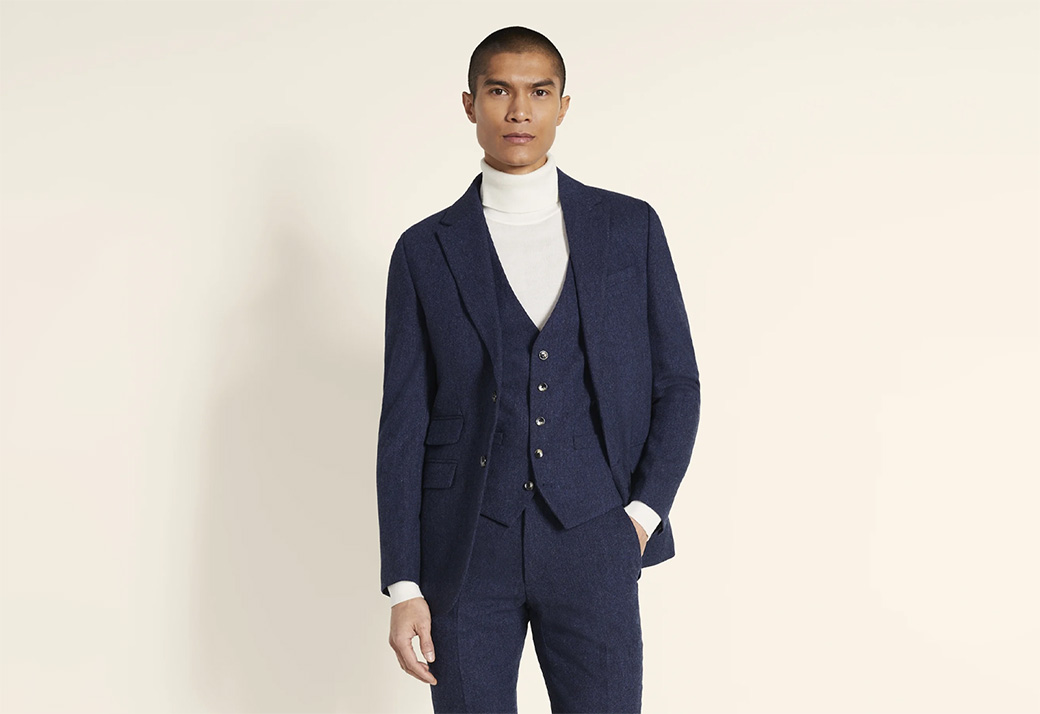 Italian blue
If Sabini is more your inspiration, or any other American-Italian gangster, go with our Barberis blue suit. Made from Italian-milled wool, it's got an elevated look and a universally-flattering cut. Pair this one with the matching waistcoat, a colourful tie, and maybe even a fedora for the perfect Italian finish.
Barberis brown
Another suit made with super luxe Italian-milled fabric, go for this suit if you want something a bit more neutral. Again, it'll look great with the waistcoat for the show, and then you can split up the pieces and wear them just about anywhere throughout the rest of the summer.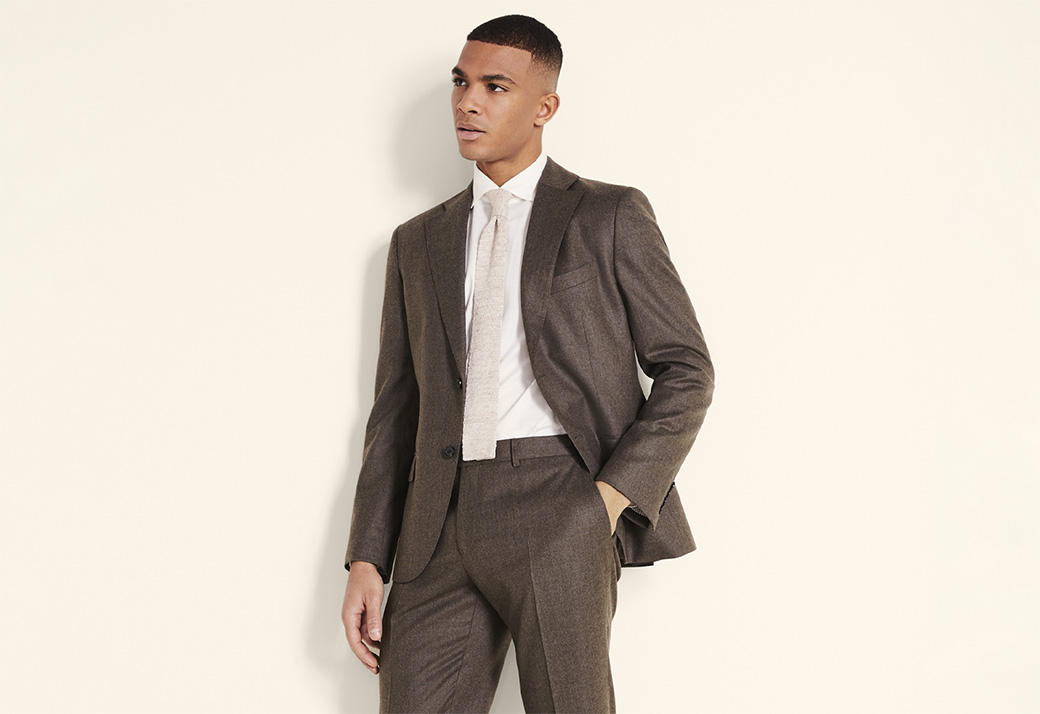 Lighter Donegal tweed
Back to the Shelby family, our stone Donegal tweed suit ideally with all three pieces, will have you looking the part. Pair it with a flat cap and brogues when you head to Camden Garrison, and then reach for it as this year's wedding season kicks into high gear.
Checked three-piece
If you relate more to the Shelby's cousin, Michael, go with a three-piece checked suit. Our charcoal eco suit, made with 71% recycled fibres, fits the bill. Then, it'll work just as well for a wedding later in the year when you pair it with a pastel tie and pocket square.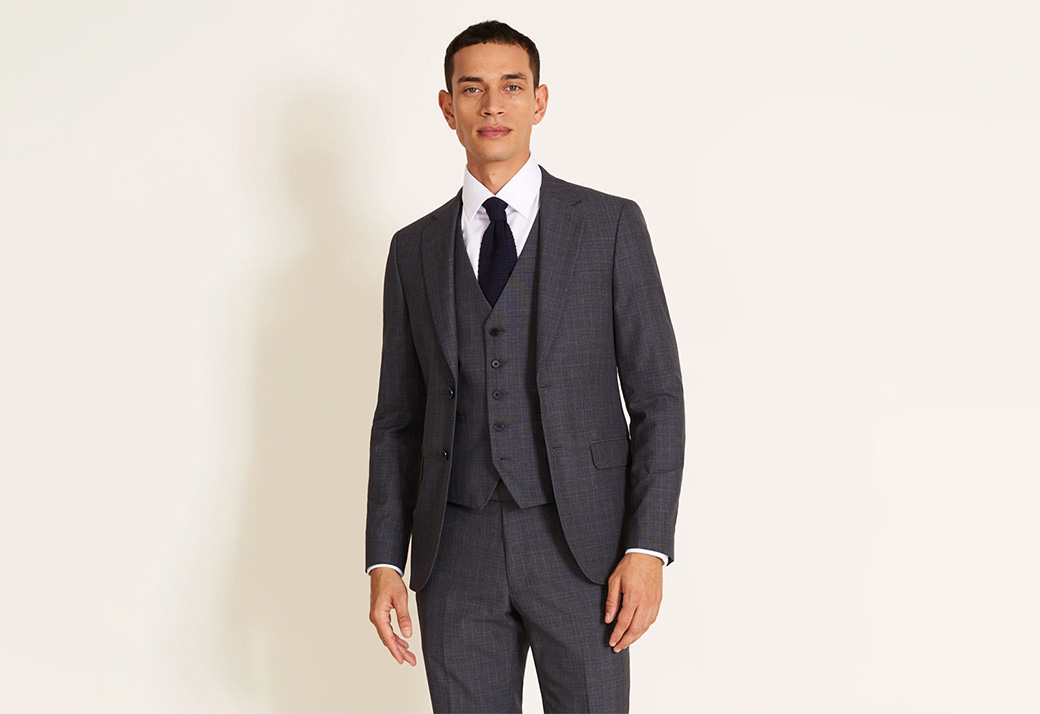 Now that you've got your Peaky suit sorted, get your tickets for Peaky Blinders: The Rise right here.