Because we all have to make smarter choices.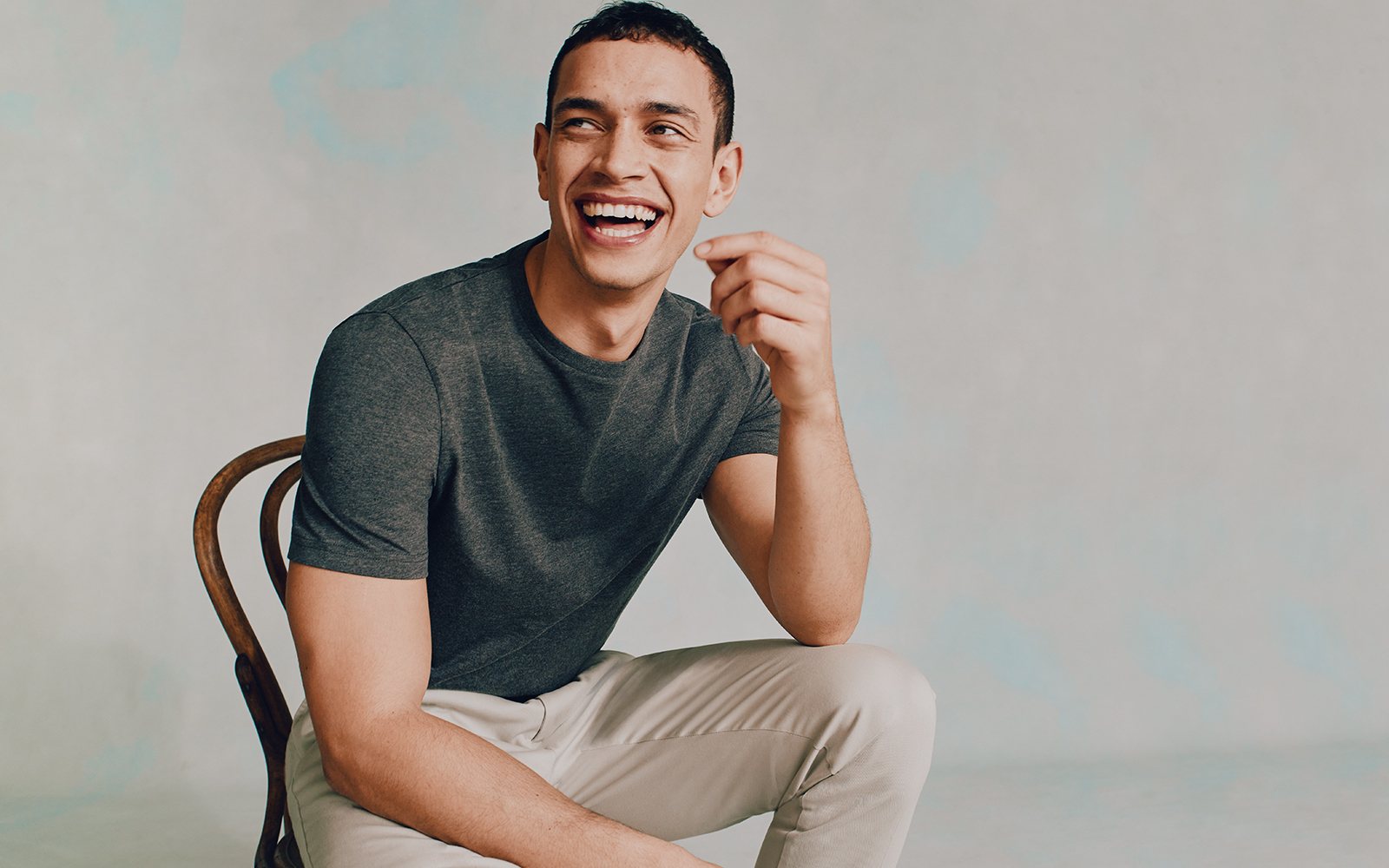 FIVE WAYS TO DRESS MORE SUSTAINABLY
For many of us, living our best life is leading an eco-life. We feel great refilling our stainless-steel water bottles. We crack a smile whenever we refuse a plastic bag at the supermarket. And we're smug for putting used coffee grounds in the food waste. So, what about the clothes on our backs?
What we wear can be damaging to the environment, especially when we throw items out after just a few outings. But it doesn't need to be the way. By making a few smart choices, you can still wear a great outfit that makes you look good and feel confident without the guilty conscience.
Here are five small tweaks that make a big difference to the planet.
1: STAPLES
To avoid throwing your suit away after just a few wears, choose a staple that will last both in terms of style and quality. Blended suits with a percentage of polyester are long-lasting and a great option if you'll be wearing yours day-in, day-out for work. If you love a pure wool suit, make sure you have more than one in rotation and give it proper care so you can keep it for years.
You can't go wrong with a navy or grey suit as these are always in style. Plain fabrics are timeless, and you can use accessories to change up the look. Checks are another classic choice that keeps coming back around in the tailoring world.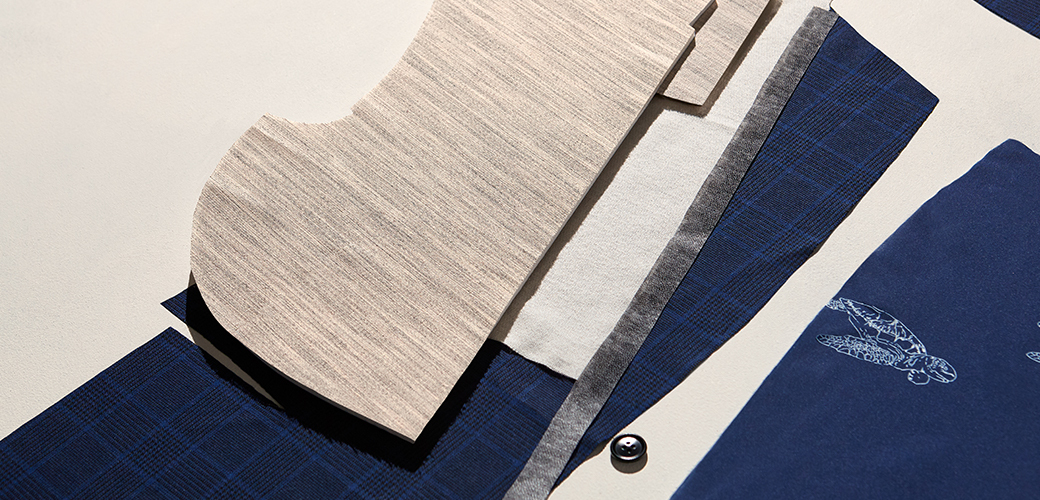 2: SUSTAINABLE FABRICS
Choose fabrics that are designed to be kinder on the planet. Our eco suit is made from recycled polyester that saves up to 45 plastic bottles from going into landfill or the ocean. What's more, the fabric has a low-carbon footprint as up to 90% of the water used to make it is recycled and it's free from harmful chemicals.
For those who favour wool, turn to the Alter Eco suit we've made in collaboration with Ted Baker. It blends yarn made from recycled PET bottles with pure new wool – a fibre that's naturally breathable and crease-resistant but also naturally renewable and ethically sourced from farmers who don't subject their sheep to museling (a painful procedure that aims to deter flies from their skin).
Elsewhere, look out for natural materials like organic cotton and Tencel, which is made from wood pulp. Both biodegradable and more sustainable than lots of other fabrics, they're a good choice for shirts and t-shirts. Linen is a strong natural fibre that works well for suits.
3: CARE
Dry cleaning often uses chemicals (like Perc) that are harmful to us and the environment. It's best to limit how often you visit the dry cleaner and shop around for one that uses water, carbon dioxide or natural substances to lift stains. You can make your suit go longer in between washes by using a brush to gently sweep away any specks.
For washing your shirts, t-shirts and jumpers at home, choose eco-friendly detergents to avoid releasing chemicals into waterways.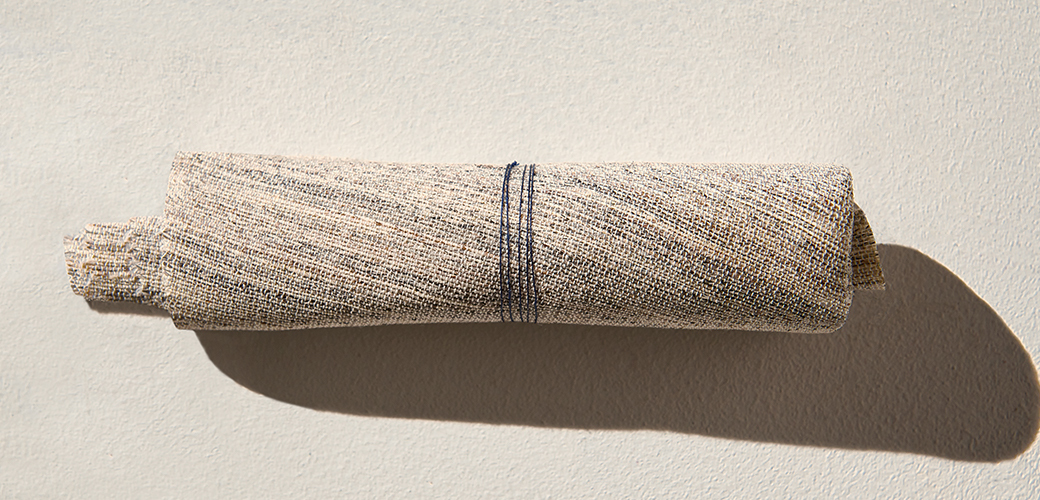 4: MAKE DO AND MEND
There's no need to throw away a suit because a seam has come undone. Invest in a sewing kit to stitch it or ask someone to do it for you. Not sure who to turn to? Visit a tailor – they'll have it mended in no time.
The same goes for your shoes. Pick good quality ones that will last a long time and take them to a cobbler to be patched up if any stitching comes apart. They can attach sturdy heels and soles that last, make your shoes feel bigger or tighter so they're more comfortable or even weather-proof them to stop rain getting in.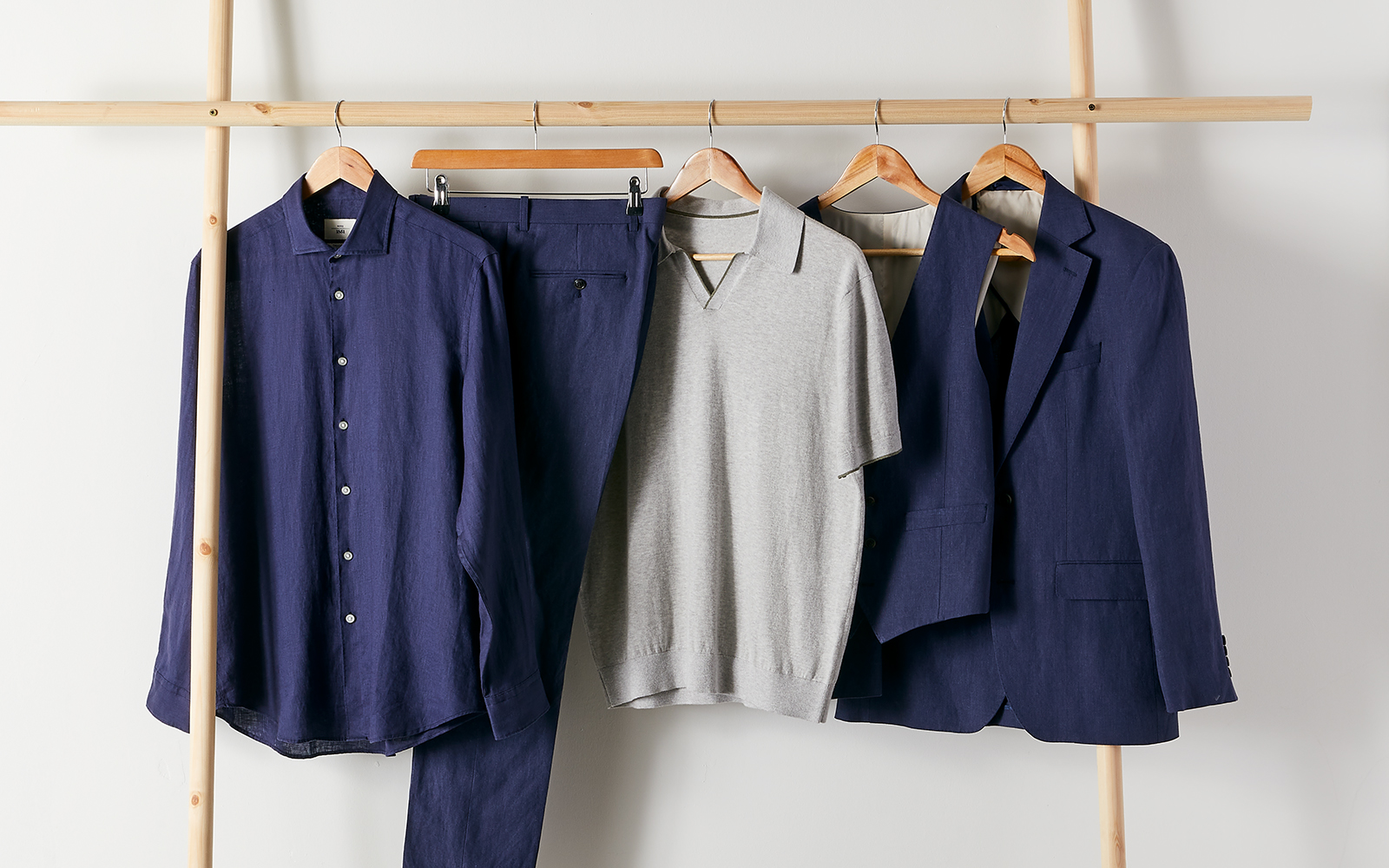 5: RENT
It's always nice having something fresh to wear, but our constant need for new is damaging the planet – it's estimated that humans produce more than 12 million tons of textile waste globally each year.
Instead, consider renting clothes rather than buying. Our new rental subscription service gives you access to an unlimited wardrobe of premium pieces you can wear as much or little as you like before swapping them for something new. You get the joy of that new-for-you feeling and trying endless new looks, all without the worry or waste of one-off wears. Plus, eco-friendly dry cleaning is on us.