We use cookies to improve your experience on our site. By continuing to browse, you agree to the use of these cookies. Find out more in our Privacy Policy. OK
Here's how to take your favourite daytime look and switch it up for an evening out.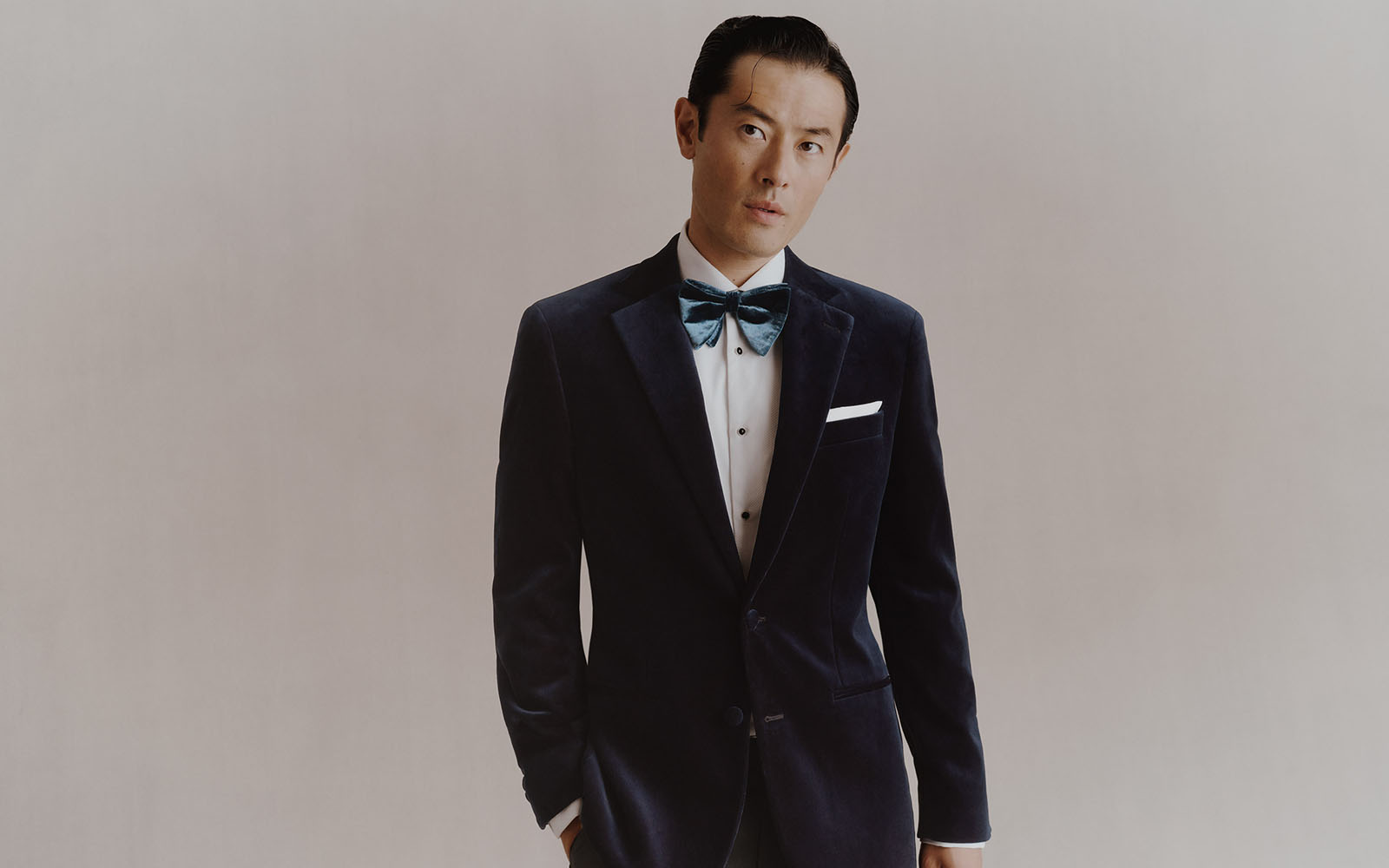 HOW TO TAKE YOUR DAYTIME LOOK AND READY IT FOR AN EVENING OUT
'Tis the season… for being super busy. And sometimes, being busy means you don't have time to run home after work or your daytime plans to change before your night out. What you need to make your life easier is an outfit you can easily transition from day to night with one simple switch.
Whether you wear joggers during the day, a roll neck or a printed shirt, you can dress up pretty much anything with a velvet jacket. And this season at Moss, we have several colours and silhouettes to suit your style. Read on for outfit ideas.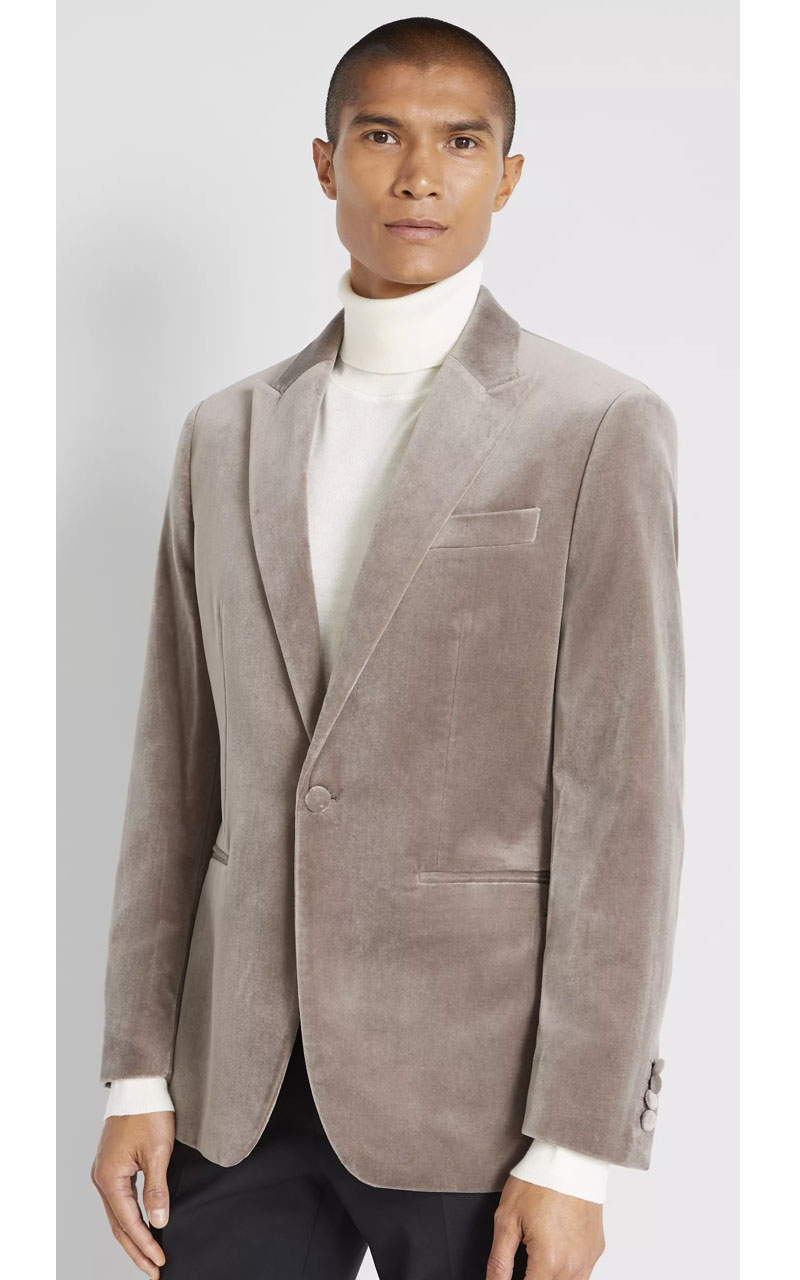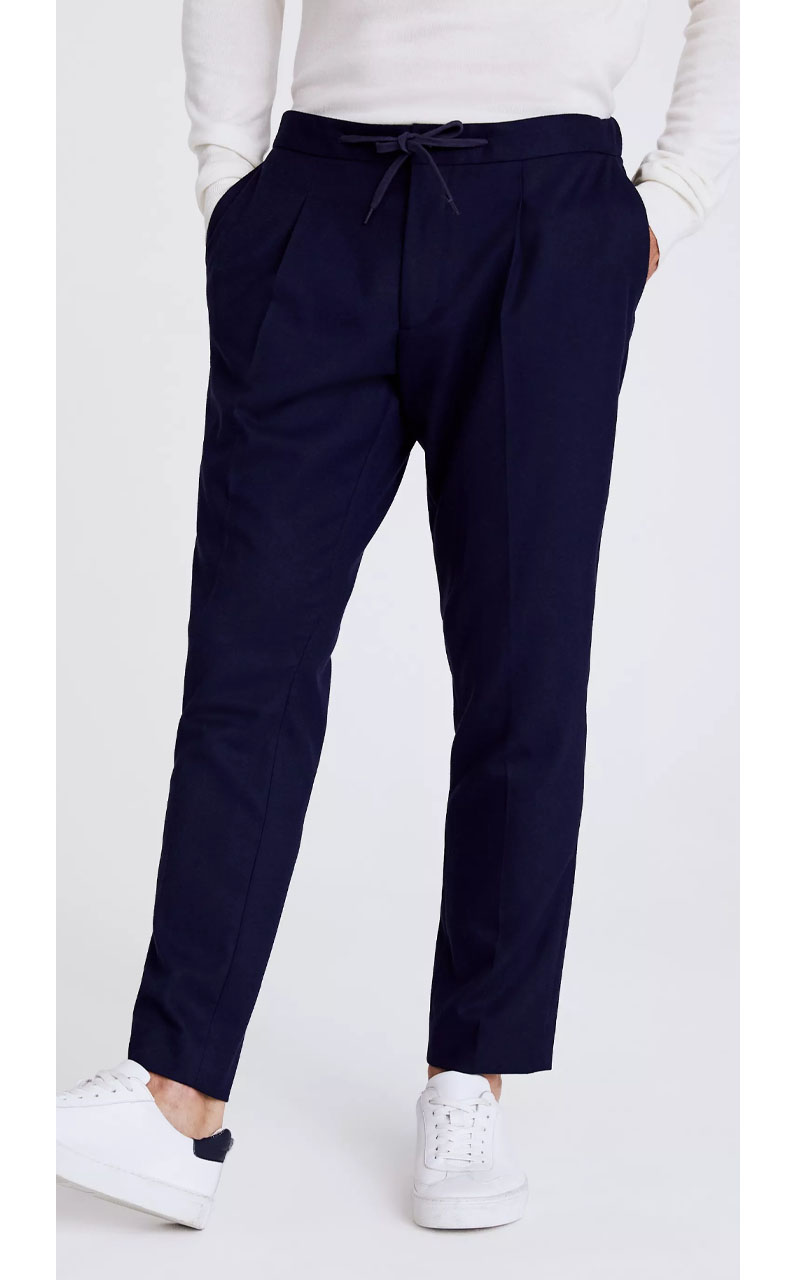 A velvet jacket for your favourite worker joggers
If you work in a more casual setting or you just fancy more pared-back trousers, you might be looking to dress up worker joggers. Adding a velvet jacket, like this taupe one, will provide a nice textural contrast to your flannel joggers. Choose a contrasting shade as we've done above, or go with something tonal for a twist on a classic suit.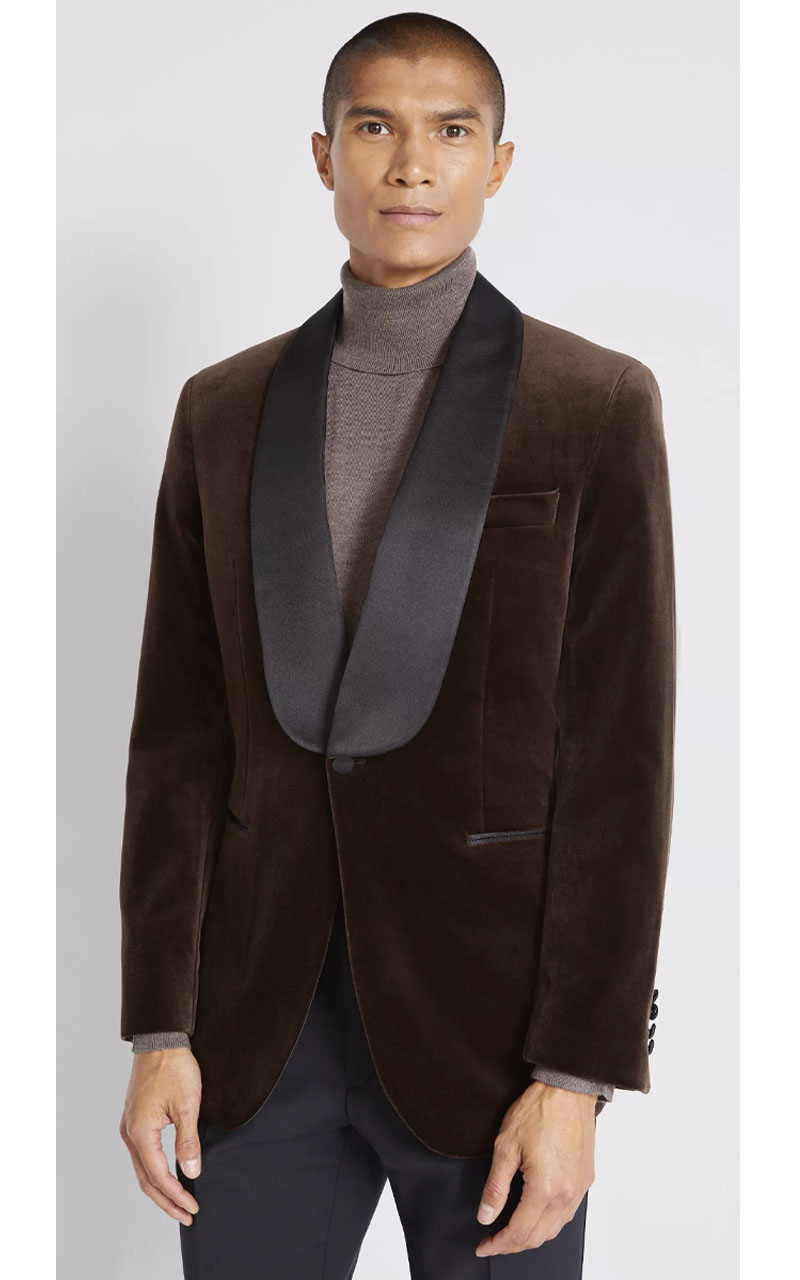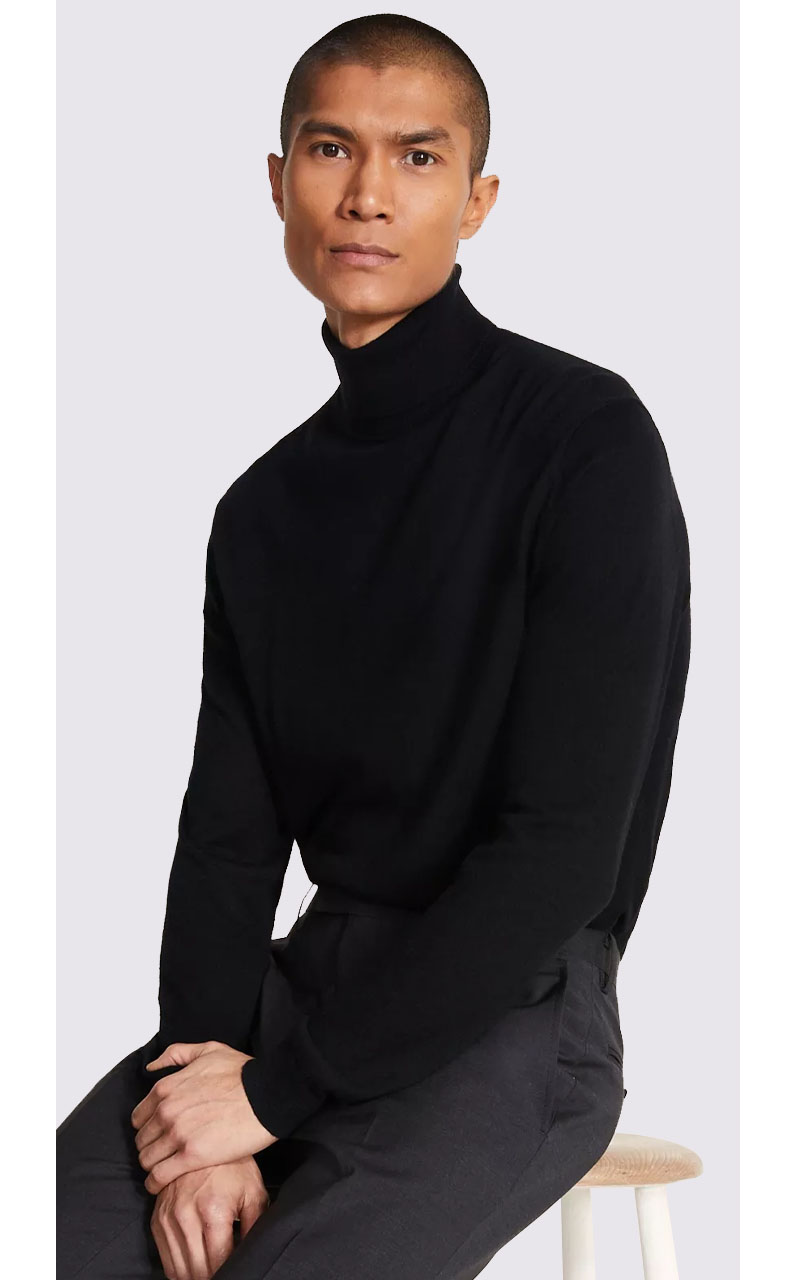 A velvet jacket for your favourite roll neck
Especially with the recent freezing temperatures, roll necks might be your go-to jumper this season. Lucky for you, a fitted roll neck in a lighter fabric, like our merino one, will look sharp under a velvet blazer. If you've opted for a black roll neck, try our brown velvet blazer with black satin lapels.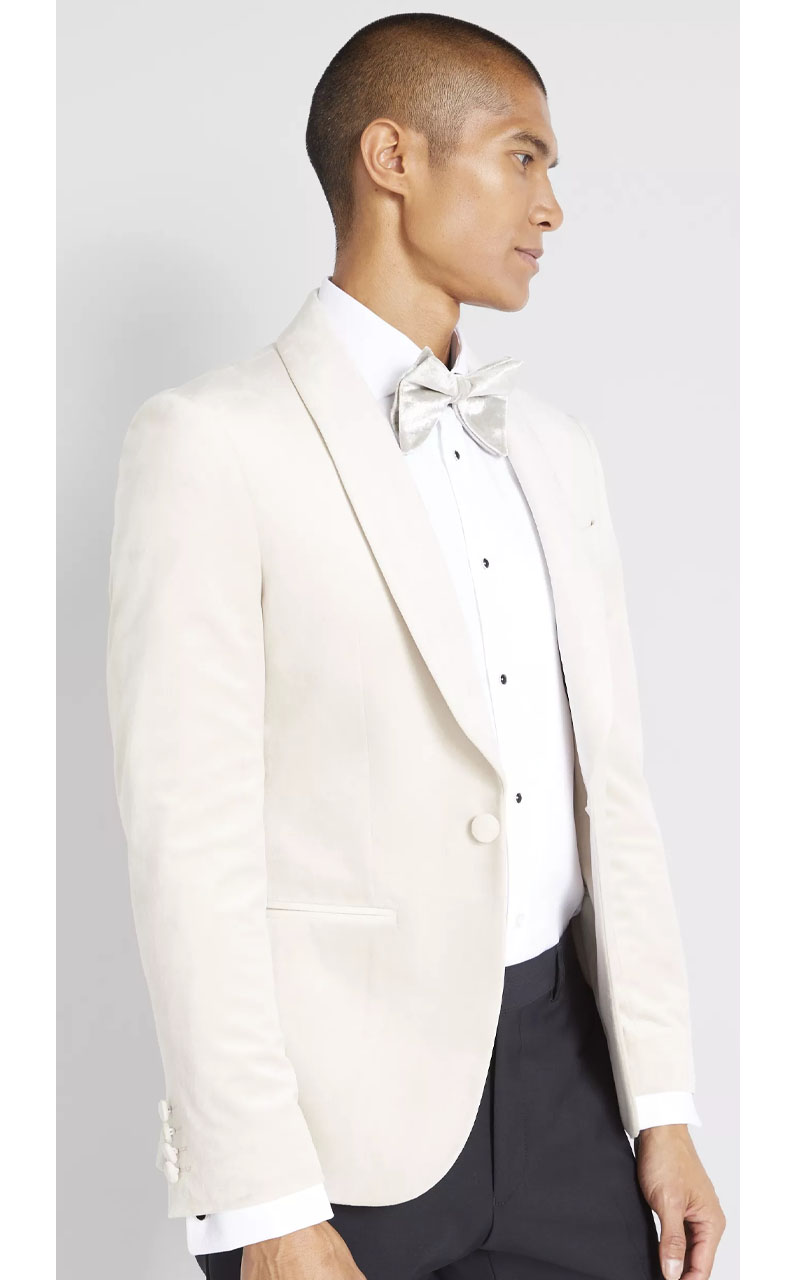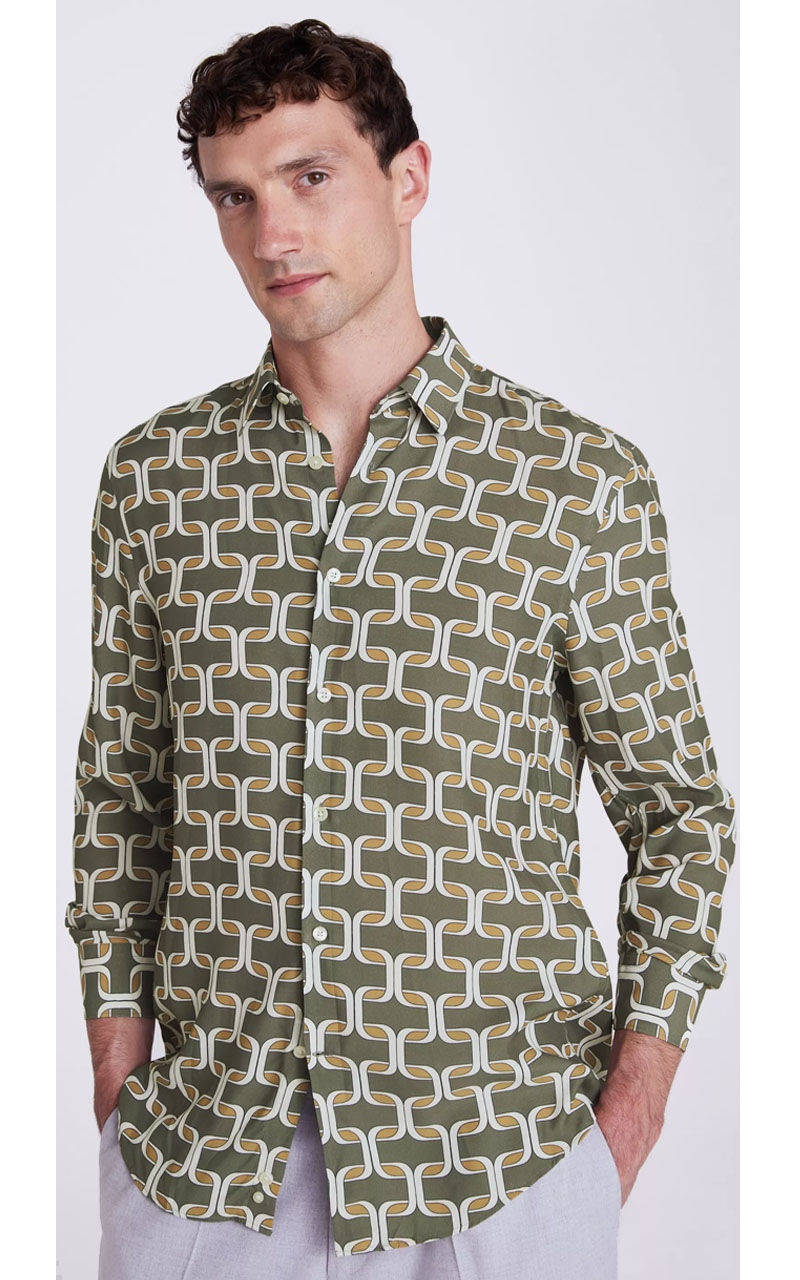 A velvet blazer for your favourite printed shirt
If you love to show off your personality with statement casualwear, and that means a shirt in a fun, retro pattern, you might want to soften it a bit for a more formal occasion. To achieve that, choose a velvet blazer in a shade that matches your shirt's pattern, and go with slightly darker trousers.
What we love about velvet blazers is their ability to instantly make an outfit feel festive. They can also be worn as part of a full black-tie outfit throughout the whole year, so it's well worth adding one to your wardrobe.
Loading...