HOW TO TAKE THE GUESSWORK OUT OF GETTING DRESSED
As we all try to shop more mindfully, consume less, and wear what we already own, the concept of a capsule wardrobe can be a great way forward. It can save you time, stop you from buying things you don't need, and make your wardrobe more sustainable.
But what is a capsule wardrobe, and how can you make it work for you and your life? Read on to learn more about what you need to build your own capsule wardrobe, and how it'll make getting dressed easier.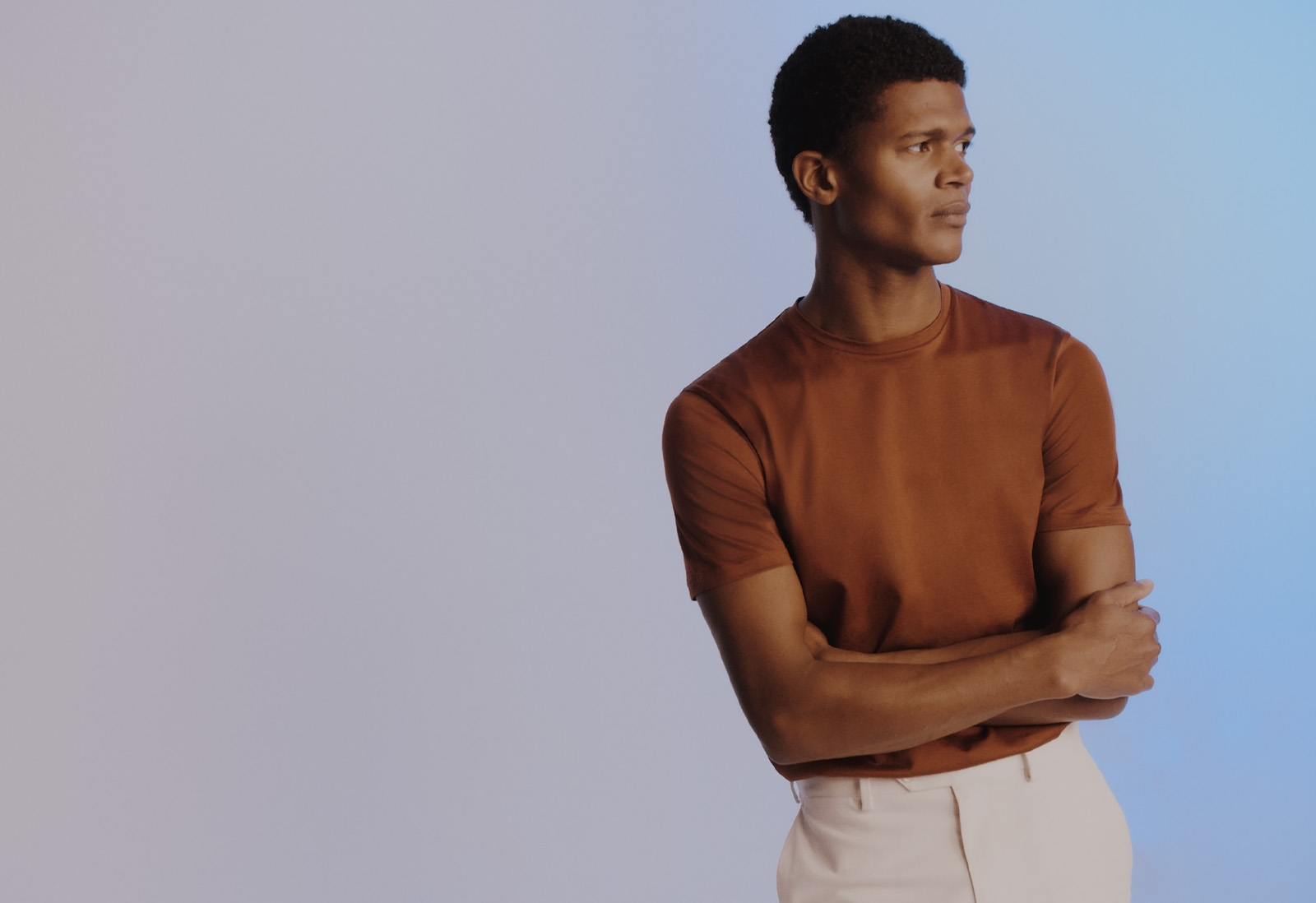 What is a capsule wardrobe?
A capsule wardrobe is just a selection of clothes that you can mix and match to create outfits for every occasion. Everything is versatile, which will help you build more outfits with less pieces.
You might be familiar with the concept of a capsule wardrobe, since it's been a hot topic for a few years now. But, it actually originated in the '70s at a boutique right here in London, and then took off when womenswear designer Donna Karan created a capsule collection that included just seven essential pieces.
The revival of the concept of a capsule wardrobe makes sense, as we all contend with busier lives and smaller budgets. It also fits with a more sustainable approach to shopping, because building a capsule wardrobe will help you choose less trend-driven items you know you'll wear.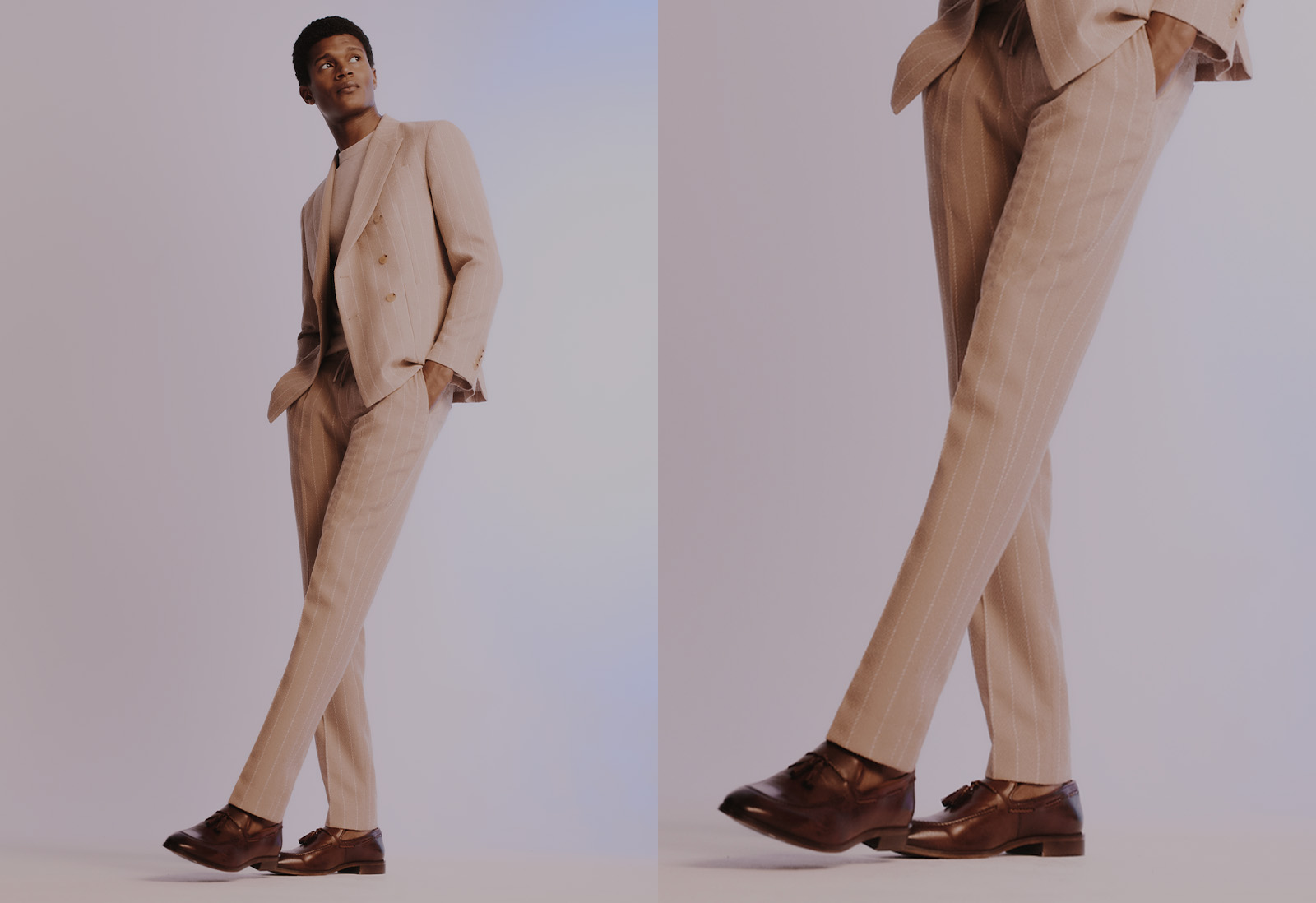 What pieces do I need for a capsule wardrobe?
Once you've taken stock of what you have, it's time to figure out what else you might need. A great place to start is by identifying a colour palette, or choosing one if it's not already clear. Neutrals with one or two brighter colours that complement each other is usually the way to go.
This is flexible, of course, but you should have:
three T-shirts, ideally one black, one white, and one colour
three jumpers, one cotton and two knits
a knitted roll neck
two casual button-down shirts, one white and one blue
two pairs of jeans, one black and one blue
a pair of joggers you can dress up and down
a pair of chinos in a neutral colour
a pair of shorts in a neutral colour
two suits, one navy and one grey
a blazer in a neutral colour
two formal shirts, one white and one blue
four coats, one lightweight, one for cold weather, one waterproof, and one overcoat
five pairs of shoes, including trainers, brogues, loafers, boots and sandals
two bags, one messenger and one tote
accessories, including two ties, a belt, a pair of sunglasses, and any other extras for added personality
essential basics, like socks, underwear, undershirts, and swimwear
This will leave you with roughly 30 pieces you can mix and match, depending on the weather, where you're headed, and what you feel like wearing. As you build those outfits, take some photos of what works together so you don't forget, and get creative with your pairings. That's how you'll fool people into thinking you've got way more than you do.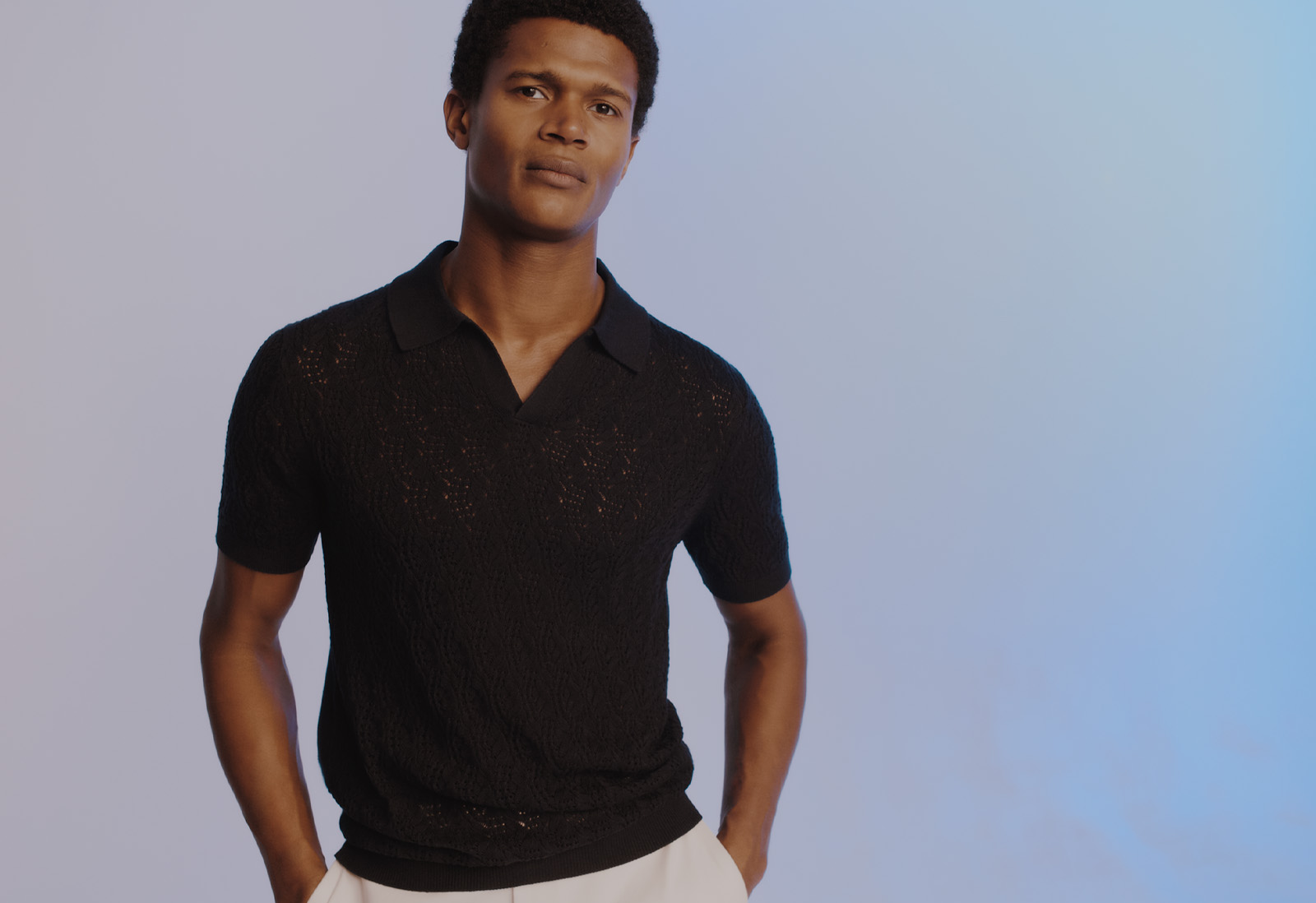 How do I build a capsule wardrobe?
First up, you'll want to take stock of what you have, find out what you can get rid of, and see what might be missing. If anything doesn't fit, you haven't worn it in at least a year, or if you have duplicates of it, sell or donate. Then, divide what's left into categories: bottoms, tops, jumpers, shirts, outerwear, tailoring and accessories.
Then, build ten outfits with what you have based on your personal style and your usual routine. You might want four everyday outfits, three work outfits, one holiday outfit, one smart-casual outfit, and one formal outfit. Of course, some of these will overlap, which is ideal, actually.
This is when you might find you're missing some of the essentials we mentioned above. Gather those up as you need them, and again, when you're choosing them, make sure they fit in to your existing wardrobe.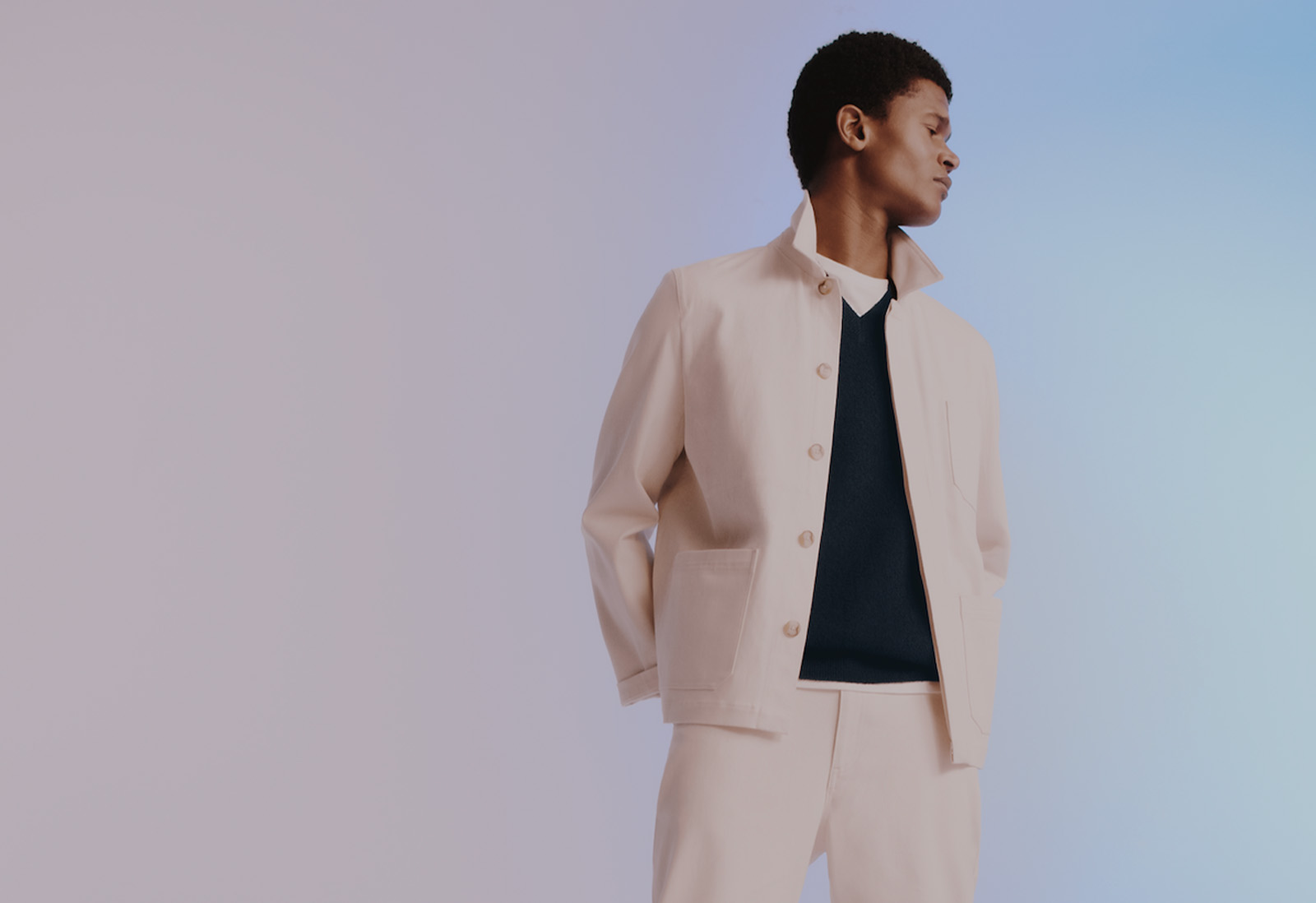 Can I work trend-driven pieces into my capsule wardrobe?
We all fall in love with new, trendy pieces that drop every season. Of course, if you love something and it suits you and your personal style, go for it. But, as you're considering adding it to your capsule wardrobe, make sure it can be worked into at least four of your existing outfits, or that it at least can create a new one that's versatile. Beware over overly-trendy prints or colours, though, because you'll likely grow tired of them, and they might be hard to pair with what you've already got.
Whatever you choose, try not to overthink it, and remember: building a capsule wardrobe is about making your life simpler, and making less of an impact.