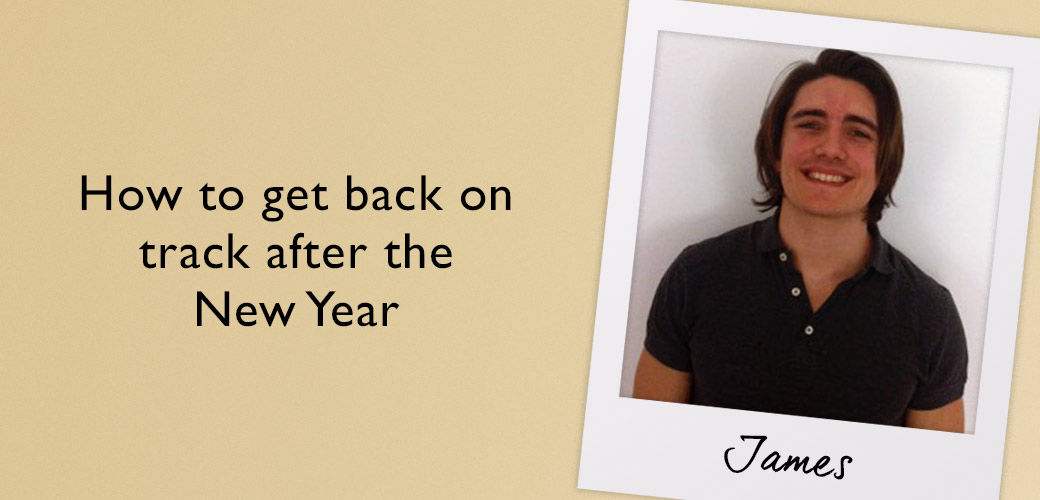 The festivities are well and truly over for another year and you're probably feeling a bit sluggish as you head into 2017. Rather than lofty new year's health resolutions that are difficult to stick to, we asked wellbeing expert James Tickner to give us some simple tips that you can fit into your week to help you get back on track for January.
BREATHE DEEP
Try to perform 2 minutes of deep breathing a day, inhaling fully, pausing, then exhaling and repeating. Saturating the body with oxygen keeps the immune system high and the body fully nourished and in a healthy alkaline state, which will bring energy and vitality
DRINK YOUR VITS
Tuck into green smoothies and juices – the anti-oxidants and phytonutrients will keep the immune system strong and energised when there's a lack of vitamin D. Reds juices with berries are also brilliant for this.
Drink ginger tea to raise immunity, keep the body antiseptic and ward off any unwanted bacteria entering the system. Boil a thumb-sized piece of ginger in water for 15-20 minutes and enjoy with lemon and honey.
MIX UP YOUR WORKOUT
You know you need to exercise regularly but make sure you're also performing a combination of strength and endurance work. It's important to keep the nervous system stimulated with resistance work, but also get the cardiovascular system working with aerobic fitness for the wealth of positive cellular activity this brings to strengthen the system and keep immunity high.
HIT THE SAUNA
Try to get to a sauna if possible and follow it with a cold shower to boost the immune system and raise core body temperature.
James is a Personal Trainer and Massage Therapist based in south London. He graduated from Bath University with an honours degree in Sport Health and Fitness Training and holds CYQ and VTCT Level 3 qualifications in Thai Massage Therapy and Personal Training. Passionate about health and the body, he combines training and movement with therapy and nutrition to enhance health as far as possible. Follow him on Instagram @jamesticknerpt or jamestickner.co.uk.