HOW TO GET THE RIGHT SUIT FIT
Unless you want to turn up to prom looking like you borrowed your dad's old suit – too long on the leg, embarrassingly wide at the waist – you need to get the fit just right. Just because you've got an old belt that will stop your trousers falling to your ankles, it doesn't mean they'll look good.
For a suit to look great and feel comfortable, you need to match it to your body type. So, which would you fit best: slim or tailored?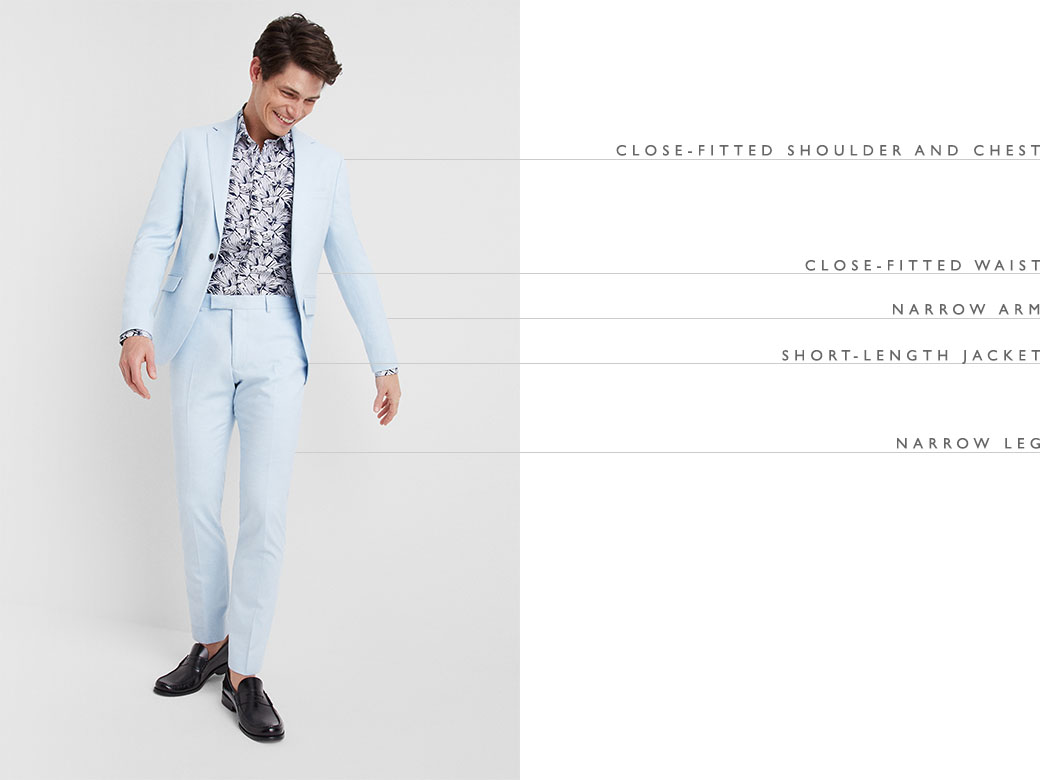 SLIM FIT
Defined by a close fit around the shoulder, chest and waist, the slim fit look is finished off with narrow arms and legs to create a sharp silhouette that's just a touch more relaxed than a skinny fit. It's a look that works well for men with a slight, slim or medium build and you'll find it on brands like French Connection as well as Moss London.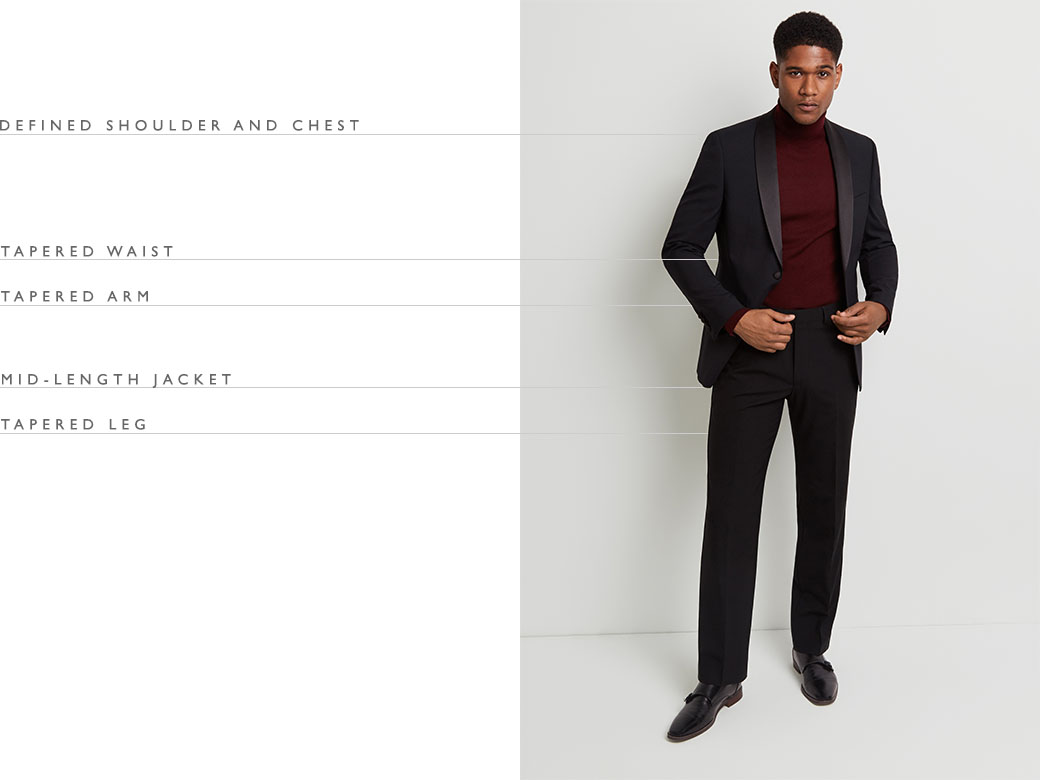 TAILORED FIT
Our tailored fit has all the hallmarks of traditional British tailoring with a mid-length jacket that's cut to define your shoulders and taper through the waist, arms and legs for a polished look. Used on our Moss 1851 suits as well as Ted Baker, this fit has wide appeal as it makes the most of slim, regular or larger builds.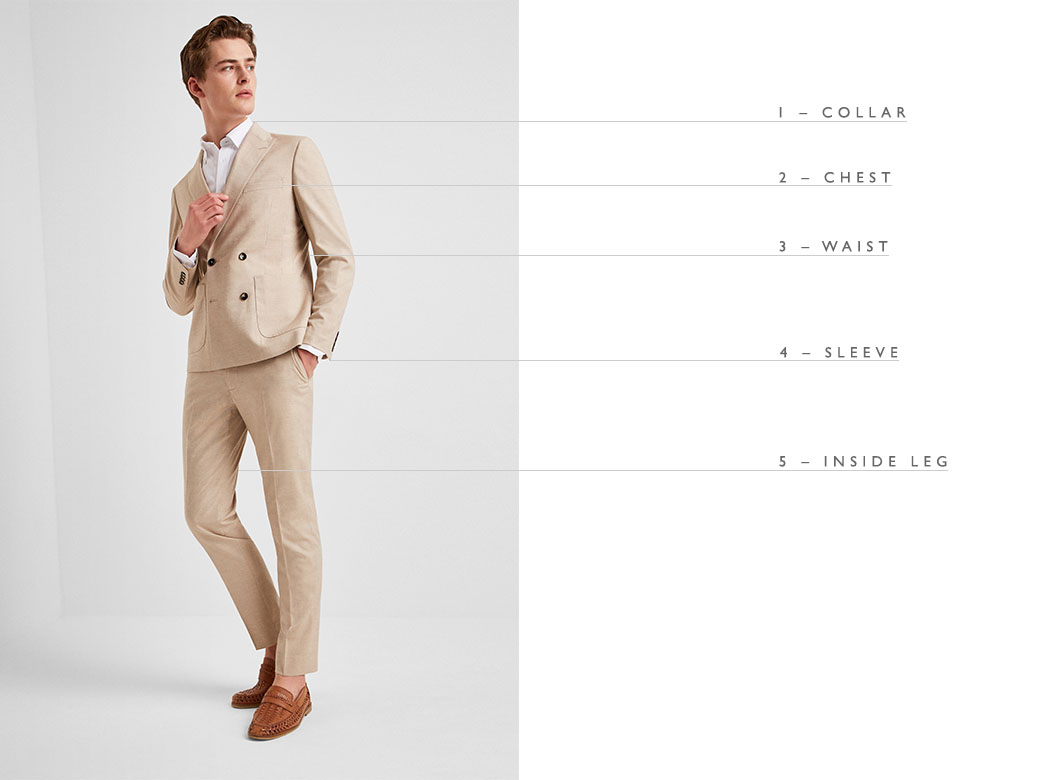 How to measure for a prom suit
If you drop by one of our stores to sort your prom suit, we can measure you professionally for free. If you're going to shop online, you might have to get the measuring tape out and do it yourself. Here are some pointers:
1 – Measure around the base of your neck where a shirt collar will sit. Take the measurement with your index finger underneath the tape – you should be able to fit it between your neck and your collar for a snug but still-breathable fit.
2 – Measure around the broadest part of your chest, making sure that the tape is just below the armpit and above your shoulder blades. Keep the tape flat against your body and parallel to the ground.
3 – For jackets and blazers, measure around your natural waistline (the narrowest part of your waist). For trousers, measure from the widest part of your waist, roughly 6cm below your natural waistline.
4 – Relax your arms down by your side. Measure from the tip of your shoulder and down your arm to where you want your cuff to sit. Your jacket sleeve should sit pretty much bang on your wrist bone, while your shirt cuff should be 1-2cm longer.
5 – Measure from the inside leg at the crotch to where you want your trouser hem to sit on your shoe. For a tailored look, your trousers should sit on top of your shoe, with no crease or one crease maximum at the hem. For a modern, cropped look, aim for just above your ankle bone.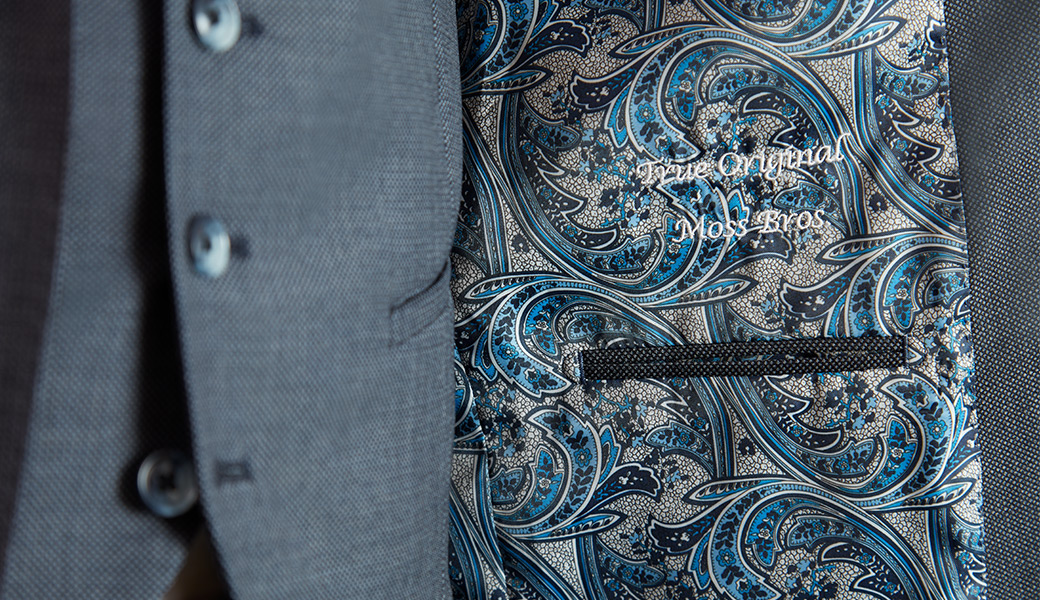 Make it all yours
If you're still not quite sure about your size and ideal fit, why not try Tailor Me, our custom-made service? From fit to fabric to the colour of the stitching and lining, you can have your suit made exactly how you want it. You can even have your own personalised message embroidered on the inside to make your suit a true original.
Just drop in to see us and we'll get you measured up and looking razor-sharp.