Beat winter at its own game.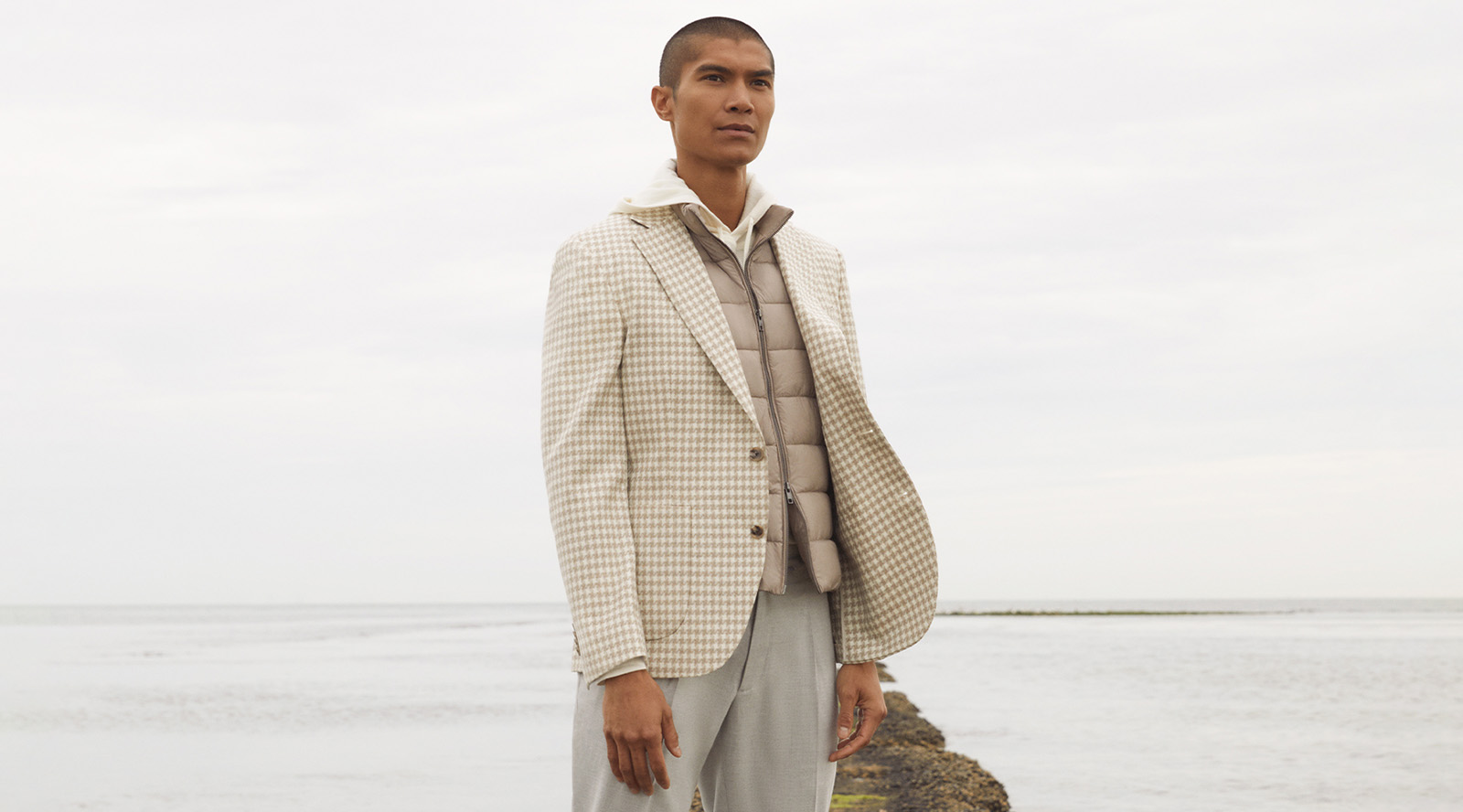 Beat winter at its own game
Living on our little island on the edge of the Atlantic Ocean means that it can sometimes feel like all four seasons are crammed into one day.
So, mastering the art of layering your clothes – and successfully regulating your body temperature – is a worthwhile skill. However, it's not without its pitfalls: done wrong and you run the risk of wearing so many layers that nobody knows where the real you begins or ends.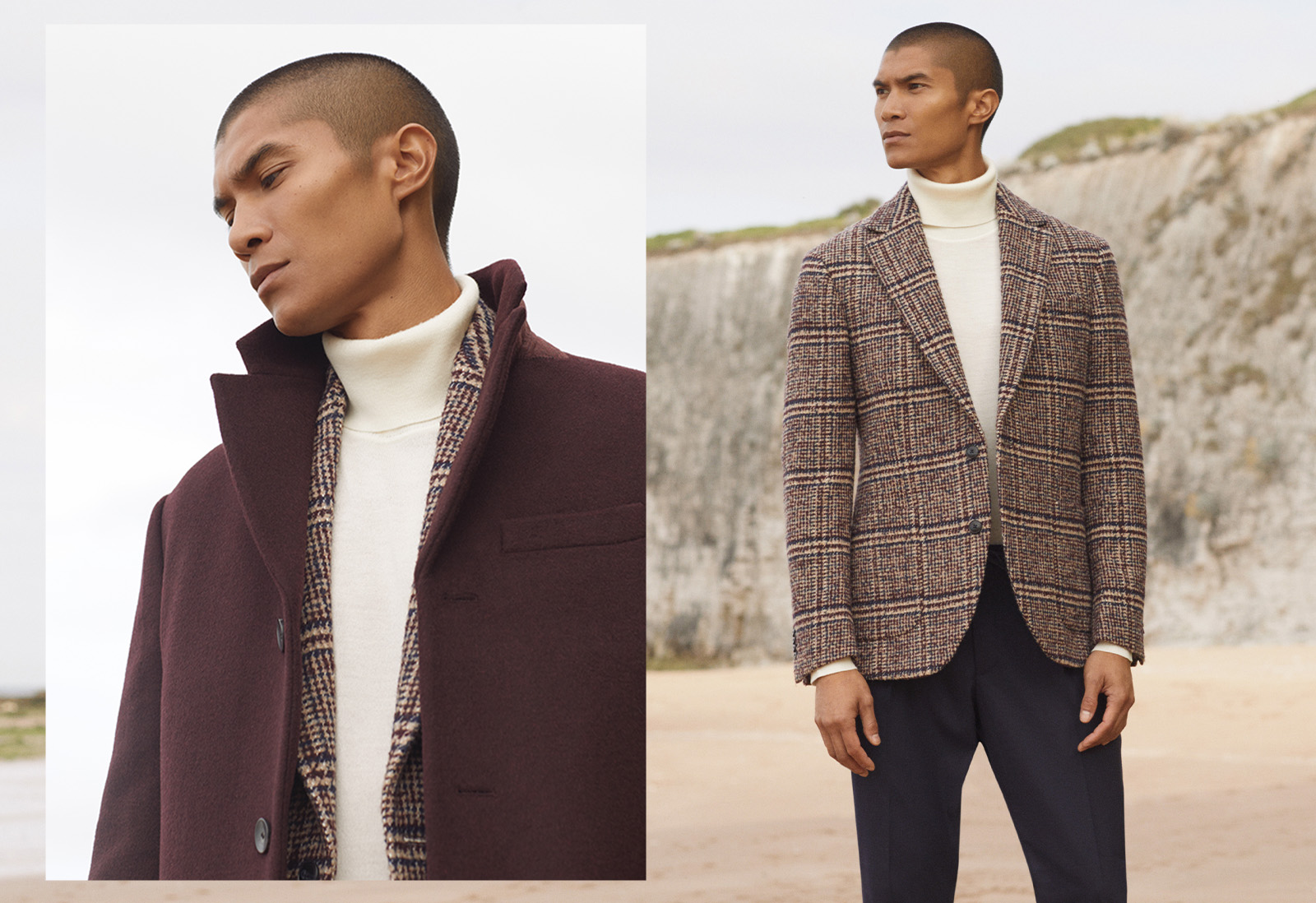 THE BASE LAYER
Common sense dictates that you should start with the thinnest layer first (the one that sits next to your skin) and work outwards, so your choice of fabric is vital. A cotton T-shirt is the perfect starting point, but you might also want to consider something a little more substantial such as a fine-knit jumper.
Choose one with a decent amount of wool, as it's naturally brilliant at regulating your temperature and will also wick away moisture (if you've ever experienced trapped cold sweat against your skin, you'll understand why this is so good).
Next, you need a mid-layer to help trap body-warmed air. A shirt in cord or brushed cotton will sit snugly next to your base layer without adding too much bulk.
The gilet – which is actually the French word for 'vest' – is a great piece of winter kit. Wear it under your coat or throw it over a shirt and tie, either way, this no-brainer will kick your layering credentials up a notch. Pick one in a tech-packed fabric to help lock warmth in.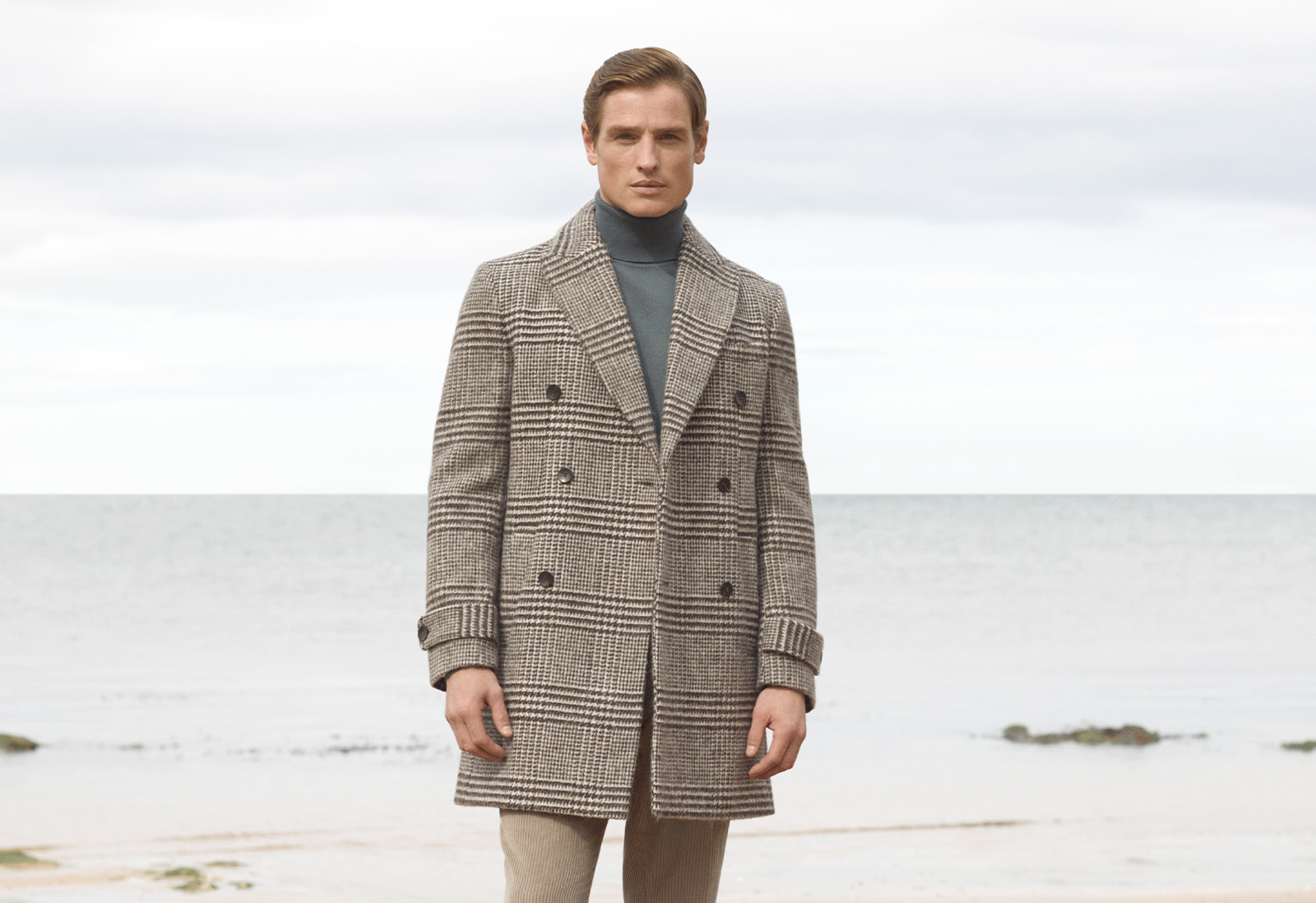 THE TOP LAYER
And finally, the star of the show – a great winter coat. Take your pick: a classic overcoat in double-faced wool you'll come back to year after year, technical fabrics engineered to tackle cold weather, or a statement check or double-breasted style (or even one that's both).
Don't forget the extras: hats, scarves, gloves, the lot. Yes, they'll keep your extremities warm, but they're also an easy way to take your look to the true master-of-layering territory.
How to make layering your clothes stylish
Layering your clothes isn't just about piling them on. You can still stay looking stylish when you layer your outfits, and here's how.
DRESS FOR THE OCCASION
Keep things on the smarter side for weekday commutes by wearing one in a similar tone to your suit. Extra points for adding in a scarf that cleverly matches it to your also-very-fashionable camel coat.
GO TONAL
Your grey overcoat becomes an extension of your suit when worn over a 2-piece shirt in tonal shades and patterns of roughly the same scale.
A richly toned tie provides a focal point on a head-to-toe grey outfit, while black leather gloves subtly pick out the suit's checks and keep fingers functioning in the cold. Handy, that.
DO THINGS BY HALVES
No, not half-heartedly, but by using tailored separates to make a whole new look.
Turn your slim-fit coat into one part of a winter suit by skipping the jacket and pairing it with slim-fit trousers in the same shade. On really cold days, layer in a chunky cable roll neck knit for a modern (and warm) take on business casual.