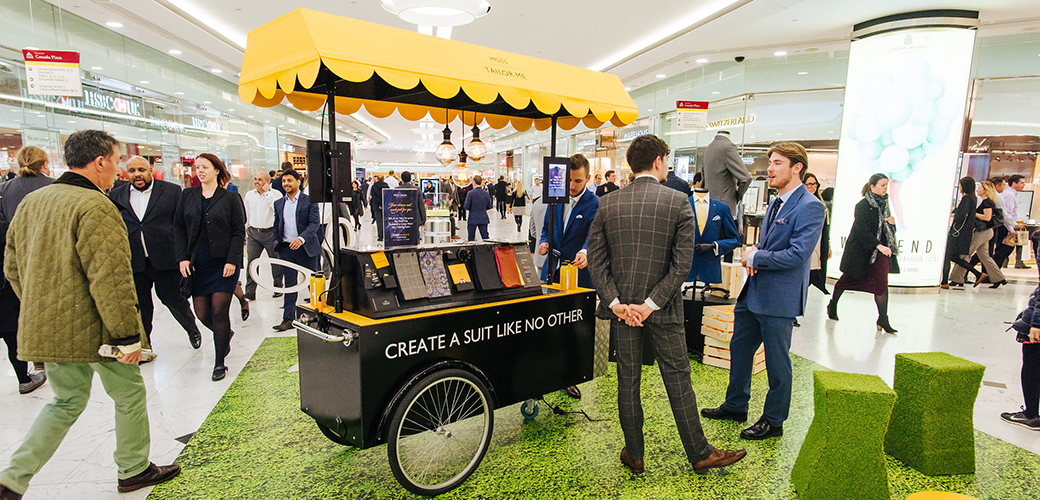 How do you stand out in a sea of suits, when the required dress code is – well – a suit?
At Moss we believe even if you work in a corporate environment, what you wear doesn't need to be uniform. For standing out on the trading floor, to making a memorable impression with clients and looking the part at that all-important pitch – a personalised suit is a guarantee to see your stock rise at work.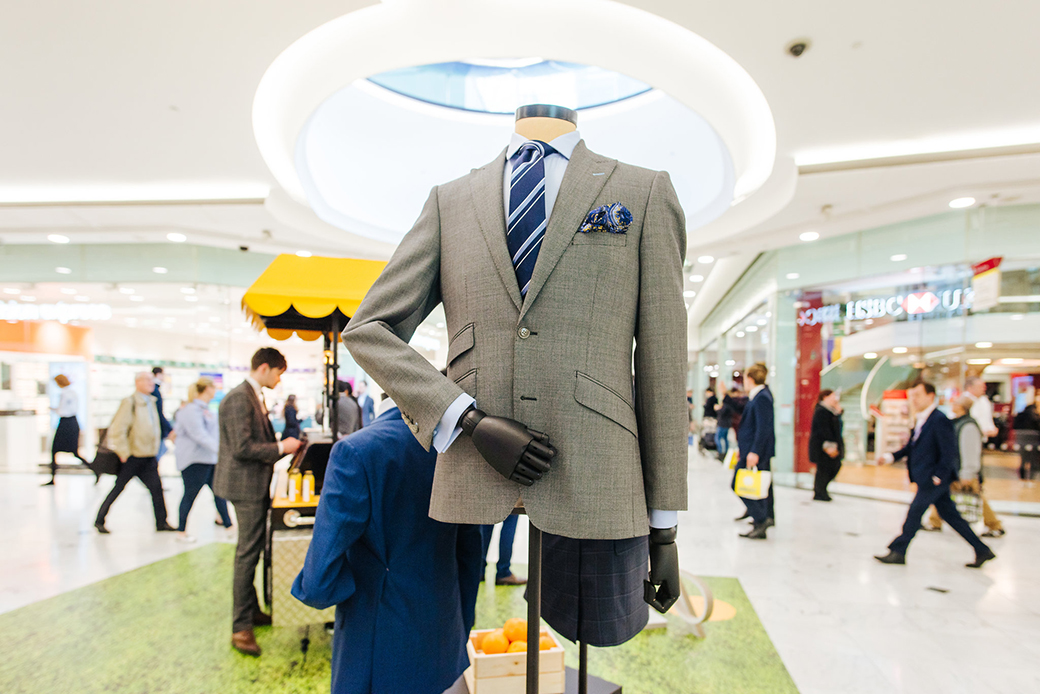 So we took to the road, setting up in London's Canary Wharf to give the capital's financial hub a taste of our Tailor Me service.
Rolling into Canary Wharf's fast-moving Canada Place, our Tailoring Experts were on hand to help London's bankers, brokers and businessmen appraise Tailor Me's 297,000 suit customisation options.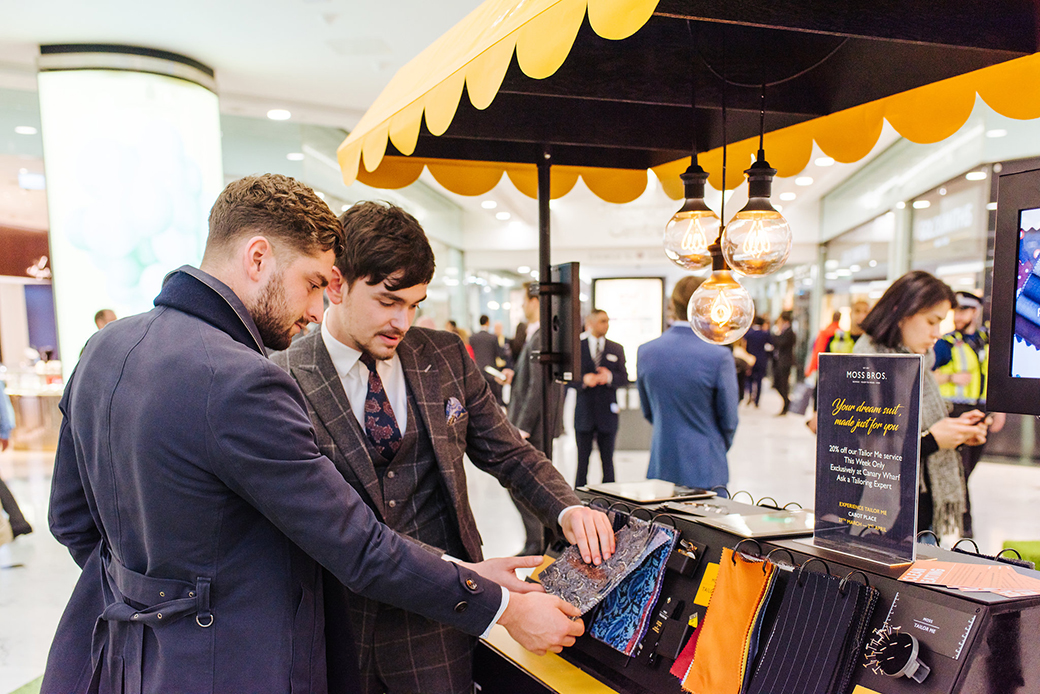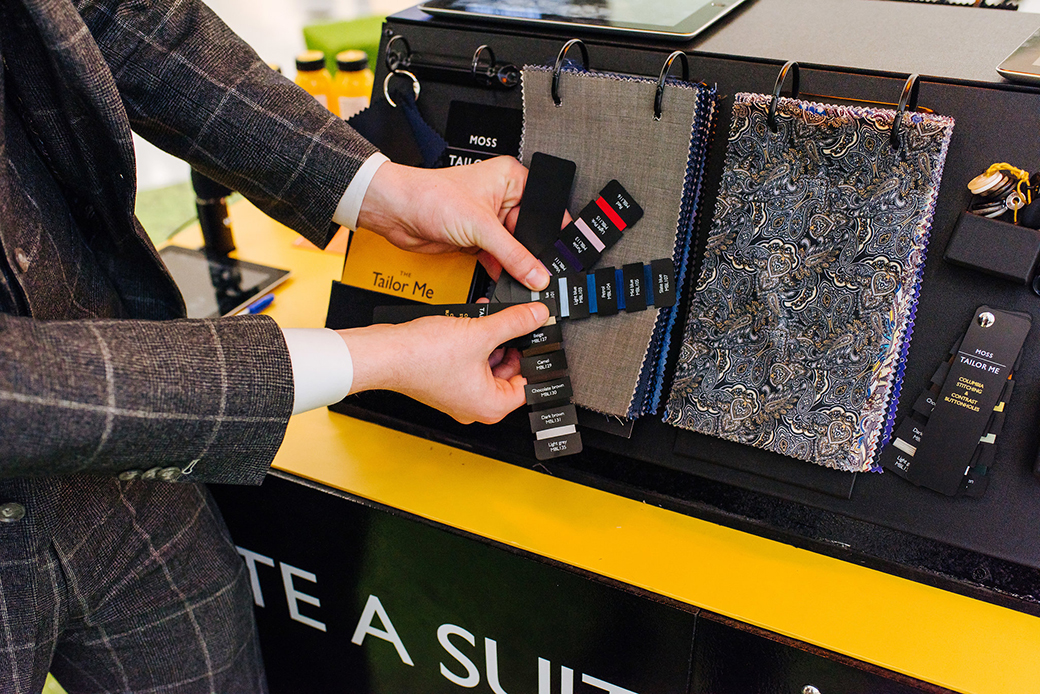 Think you're too busy for bespoke? Forget lengthy appointments and even longer waiting time for your custom suit to arrive: Tailor Me is fast, streamlined and easy.
From fabric to fit to your signature details, we'll make your suit exactly how you like it in just 30 days and for just £100 on the base price. That's a sound investment for your tailoring portfolio.
Ready to design your new wardrobe asset? See how easy it is, then talk to one of our Tailoring Experts in-store to start your Tailor Me experience.