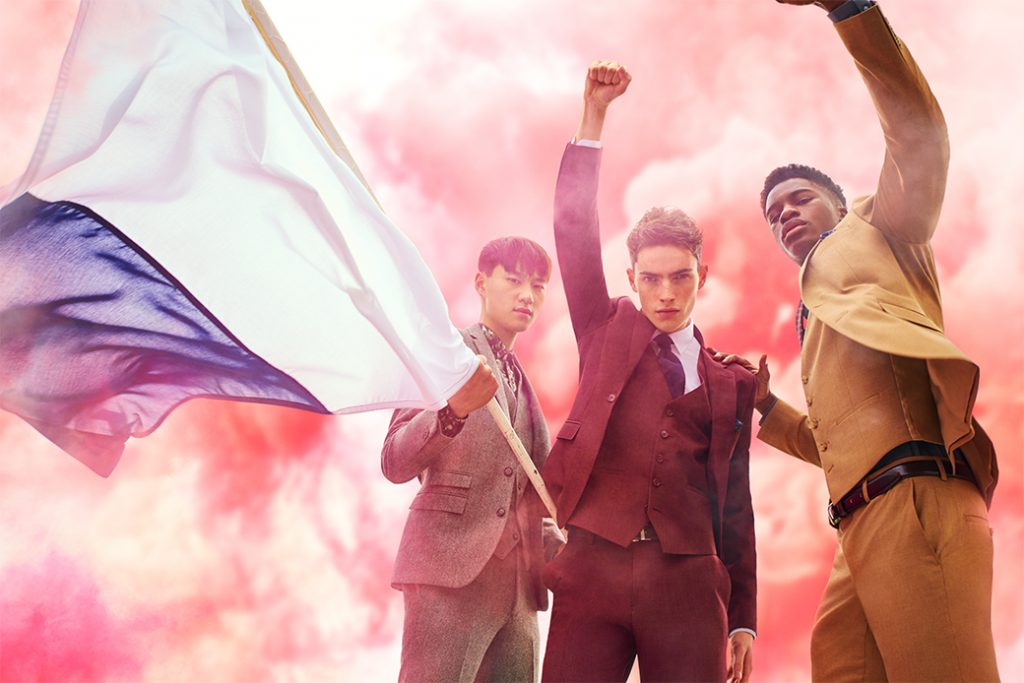 Think colour is only for the bold?
Sure – colour might be your surest route to stand out in a crowd, but it's also surprisingly versatile. In fact, embracing colour might be the most sensible thing you can do this season, considering the mileage it'll give your wardrobe.
For AW17, traditional tailoring gets propelled into today with fresh new hues and a flexible take on styling. From your working week, to kicking about on the weekend, to fixing up for a special occasion, the key is to make colour your own.
Rich colours look contemporary worn either head-to-toe or by splitting up the separates with a knitted layer or contrasting textures and accessories. Buy a colourful 3-piece and you'll find you can easily break it into separates to wear with your other tailoring. Trust us: it'll be the smoothest breakup you'll ever have.
Here's how you can do it: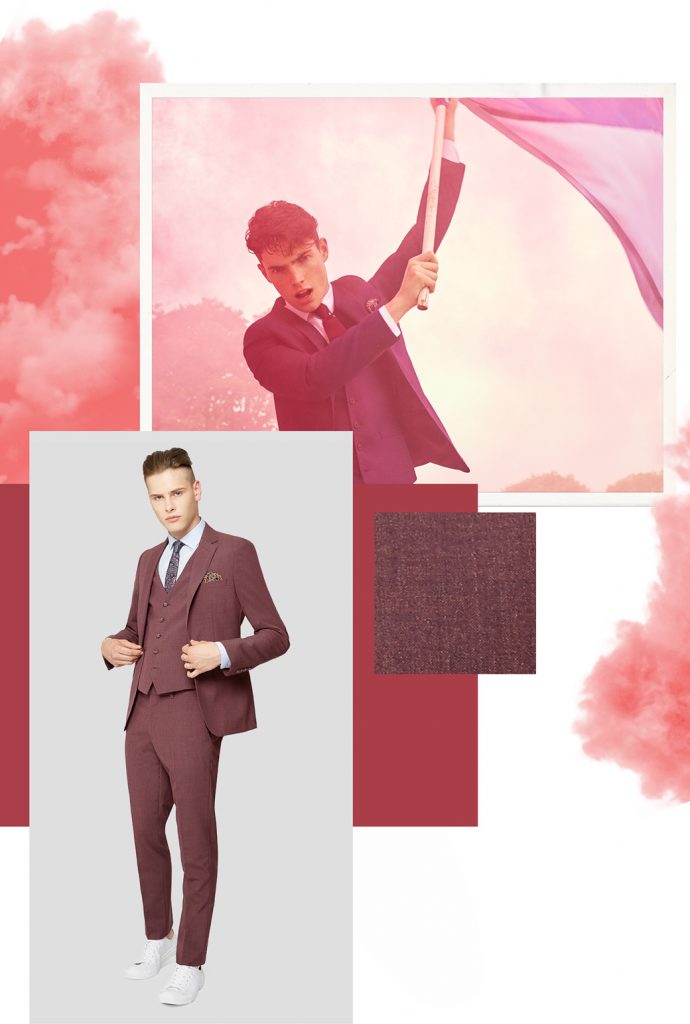 BUILDING BLOCKS
Taking last season's burgundy shade up a notch, this Moss suit comes in bold, brick red with subtle copper undertones. Cut from a durable wool-blend in our skinny fit, it's tough enough to take on the daily grind, but equally special enough to wear to a wedding or out at night.
Dial it up for formal occasions with suitably polished accessories, or try breaking it up for more casual looks. The fabric's matte texture means the trousers will look great worn solo with a knitted jumper and sneakers for more dressed-down work environments, while the waistcoat will work brilliantly to add a shot of colour layered under a trusted navy 2-piece suit.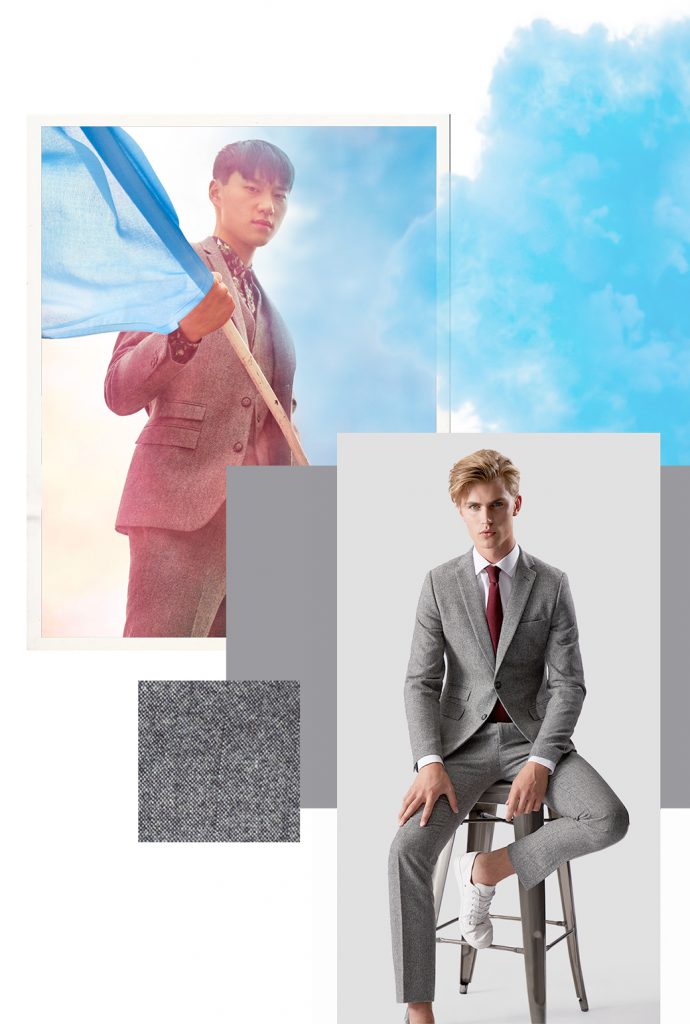 ALL IN THE MIX
A lighter take on traditional tweed, this wool-rich Donegal suit is a more subtle way to weave a little colour into your wardrobe. Donegal fabric is characterised by its different coloured warps and wefts – in other words, during the weaving process, yarn in a variety of colours is used at random so, although it seems a solid shade from a distance, the result is actually a richly coloured cloth.
Though not as heavy as traditional tweeds, this Moss version is from made a thick yarn – weighing in at 420g – so it's still a really warm option for when wintry weather kicks in. Sold as separates, it's designed to be mixed into your existing wardrobe – try wearing the full 3-piece to the office and then breaking it up with a brightly patterned shirt or warm-toned knitwear for weekend-wear.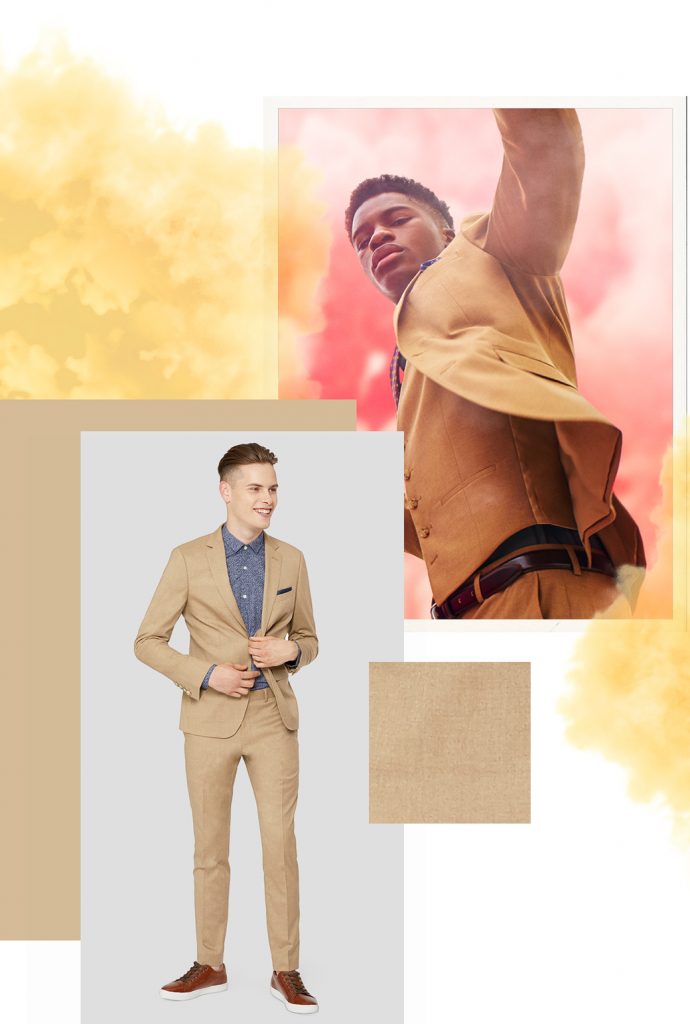 THE NEW BASIC
Striking the balance between on-trend and easy-to-wear, this camel Moss suit is cut in a skinny fit with added stretch, meaning more comfort and a better fit. If the thought of a skinny fit feeling restrictive has put you off wearing one before, this suit gives you the same streamlined look but with more flexibility.
Although it might look daunting to anyone who usually sticks to safer colours, this camel shade is actually just as wearable as a more typical grey. Offering a clean, modern look, camel pairs really well with black or navy, but is equally as great as a solid base to bolder colours and patterns.