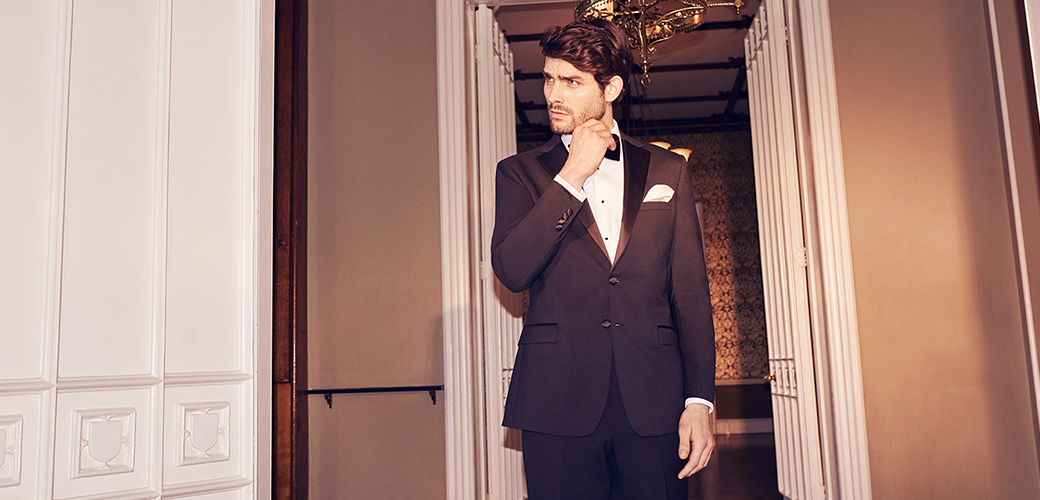 Received a black tie invite? Your dress code autopilot probably says black tux, white shirt and black bow tie – but it doesn't have to be that way.
Before you start thinking about where to get your tux from, don't forget to ask 'what sort of tux should I go for?' first. Although there's nothing wrong with the classic look, there's no reason you can't put your own spin on the dress code. That's not to suggest you should rebel against all the rules; it's more about making small changes to stand out.
Here are three ways to do black tie differently.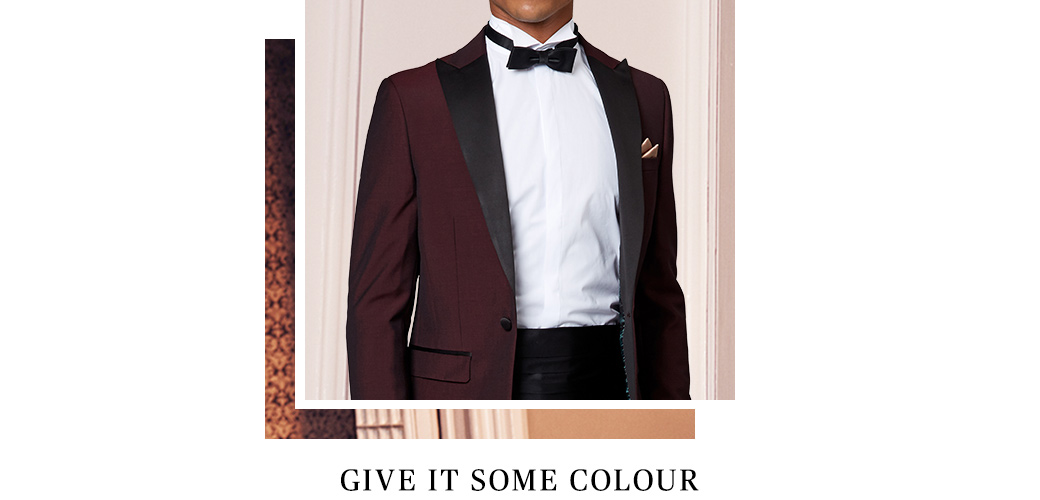 Choosing a tux in a colour other than black automatically makes a statement. It's a red carpet favourite, and as long as it has satin on the lapels, you'll still put a tick in the black-tie box. Rich tones like wine, navy and deep green nod to black tie, so they're the ones to go for if you want to make sure you look formal enough for each event. Thanks to the black satin, all you need is a black bow tie and shoes with a white shirt and pocket square to complete the look.
By hiring a suit, you'll have the freedom to pick the right one for the occasion, which means you can be more experimental with your hues. There are lots to choose from and we've made sure ours are expertly tailored and cut from a top-quality material to give you confidence that you look the part.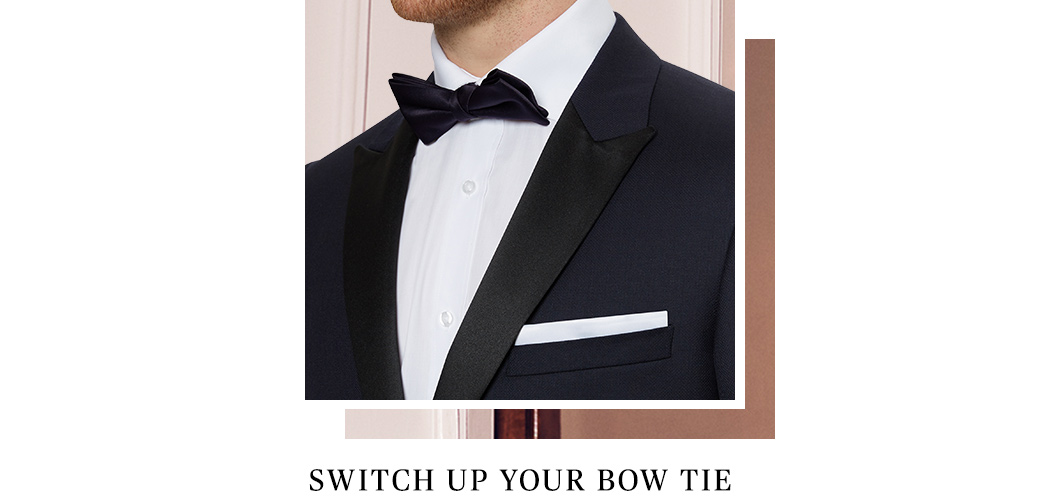 Even if the event really does require a black tux, you can show your adventurous side with your accessories. A coloured bow tie in a rich burgundy, purple or navy will bring subtle personality to a simple black and white outfit. To get some on-trend character into your look, why not pick one with a pattern or in a velvet material? Or relax the code slightly with a skinny tie – but be sure to wear it with a skinny fit suit.
Then there's the cummerbund. This accessory isn't essential for black tie, but it does amplify a formal outfit and give you a streamlined frame. Reach for a plain black one to keep your coloured suit in line with the dress code or choose one with a pattern to give your black tux an eye-catching edge. Though if you're being bold with your cummerbund, it's best to keep your bow tie simple.