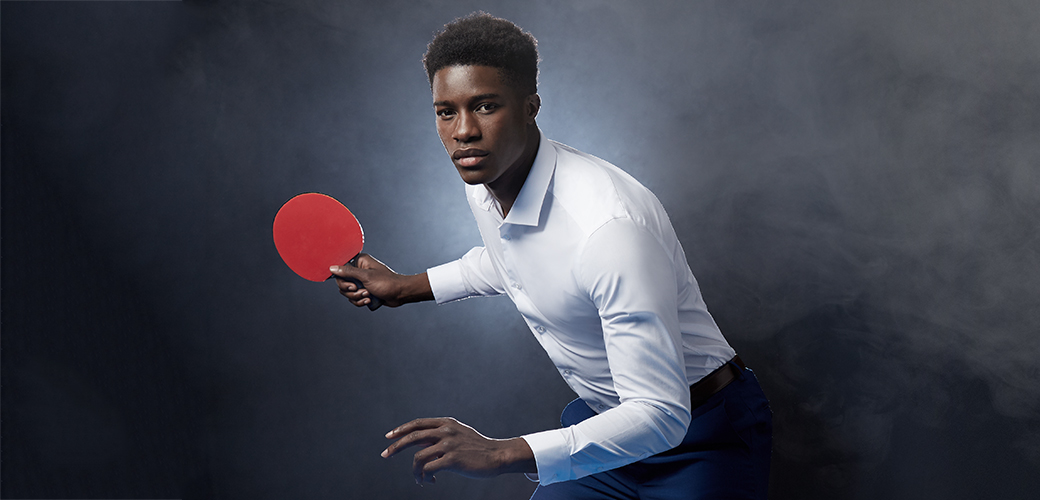 Sleek, supple, resilient: Serving up our extra slim fit stretch shirt.
Our most streamlined fit is cut close around the back, chest and shoulders to enhance your form. Crisp, cotton-rich fabric is woven with a touch of nylon and elastane for unbeatable resilience, unrestricted mobility and all-day comfort.
Designed to stretch as the body moves and bounce back to its original form, it works hard to maintain its shape (just like you do). Tailored to hug your frame and finished with a smooth sheen so you look at the top of your game, morning 'til night.
From essential white to office-ready pastels and deep hues for after-hours, our stretch shirt collection is updated each season in of-the-moment colours and patterns.
All rounded off with an easy-care finish, meaning less time getting dressed and more time for play.
Game on.