HOW TO WEAR MERINO IN WARMER WEATHER
When you think of merino wool, you might see a big, thick jumper, ideal for a chilly winter day. But, thanks to its moisture-wicking abilities, merino wool is actually a great fabric for sunnier weather.
Read on to see our best spring-ready merino pieces and find out how to wear them as the weather (hopefully) turns a bit warmer.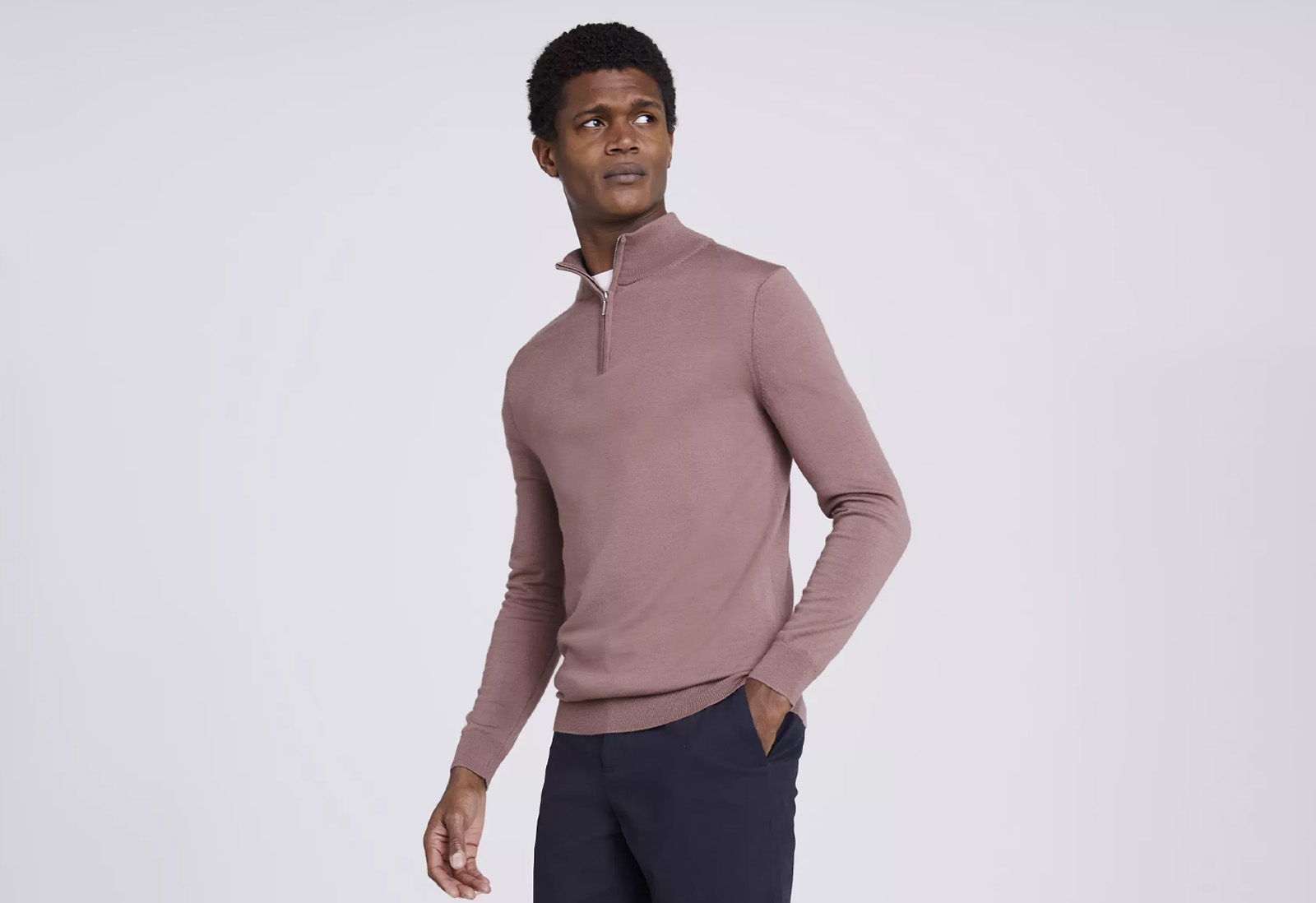 Merino zip-neck jumper
Spring in the UK can be incredibly unpredictable, which is why you need versatile layers that can keep you warm when it's cool, but lightweight enough so you don't overheat. This merino zip-neck jumper in a dusty pink shade is spot on. Wear it with chinos for the office, wear it under a suit for a smart-casual look, and wear it with shorts when the weather veers into summery territory.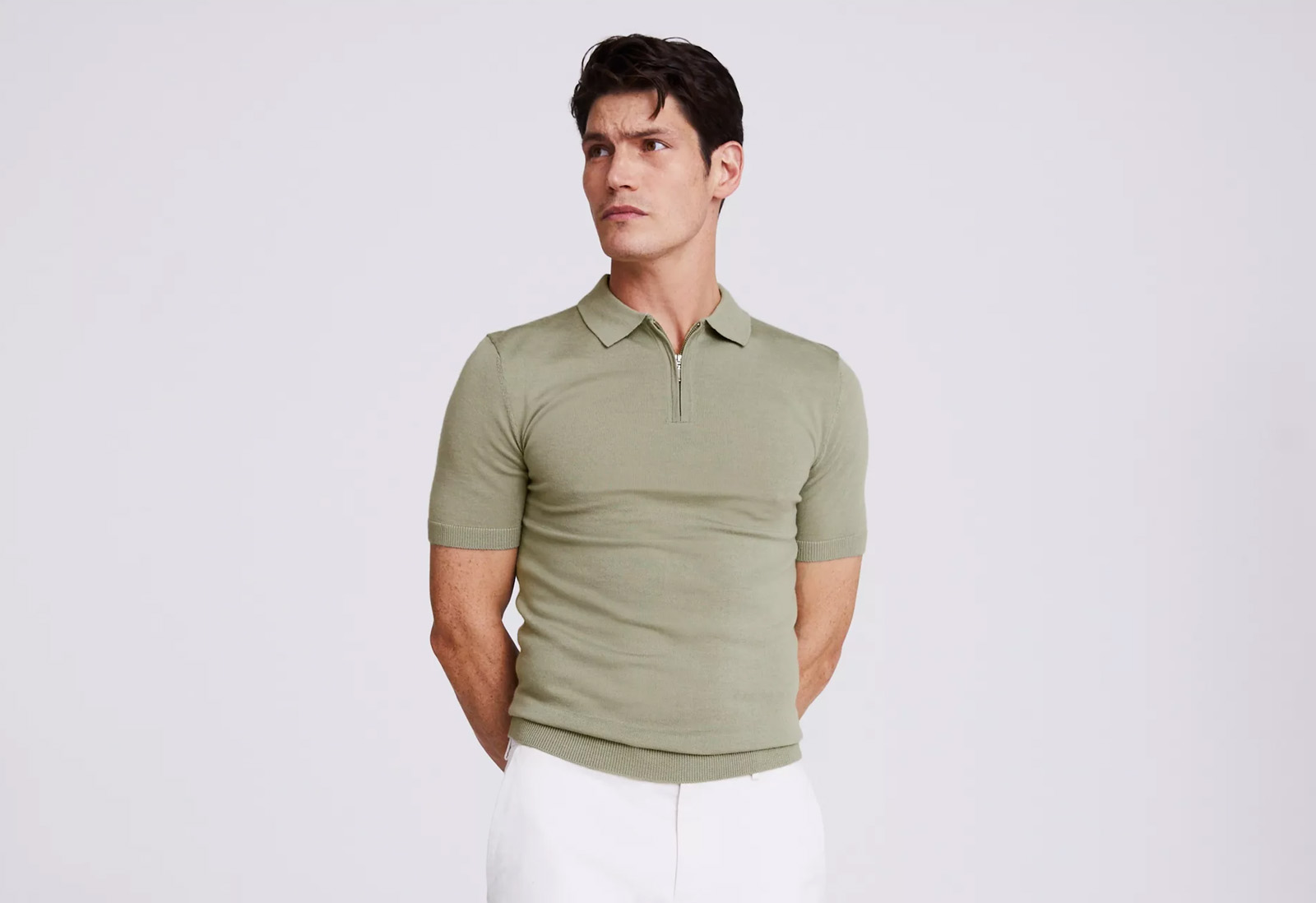 Merino quarter-zip polo
If you love a classic polo, up your game with this merino one that trades the usual buttons for a quarter zip. The polo silhouette means it makes perfect sense with shorts on hotter days, and you'll get that moisture-wicking ability from the merino. But, the texture of the merino also makes it a bit more appropriate for pairing with a suit for another great smart-causal look, ideal for a city wedding.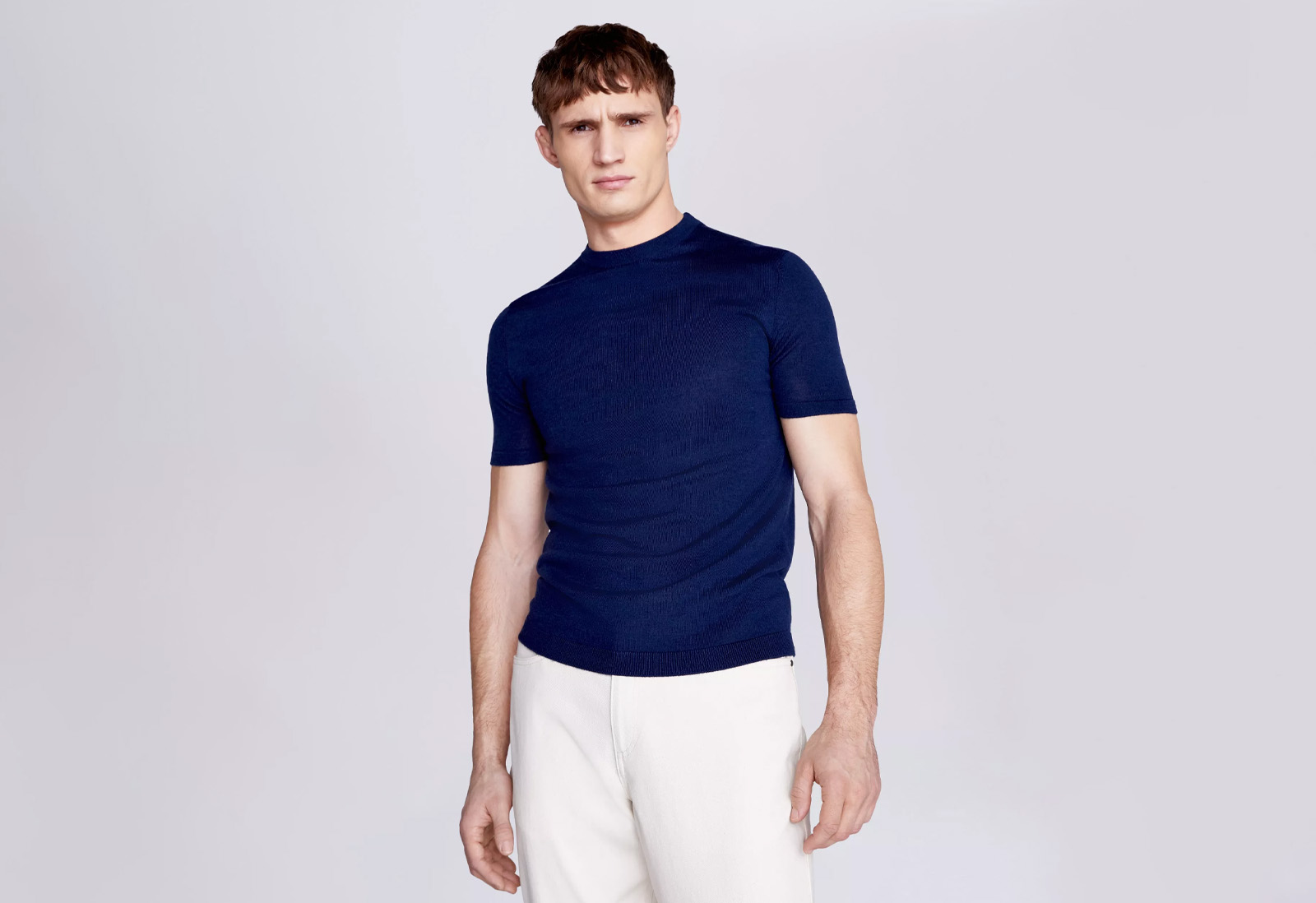 Merino T-shirt
Everyone loves a good T-shirt. But if you're bored of the basics, why not try something a bit different? Merino is a great alternative to your usual cotton, again for keeping you cool, but also adding some visual interest to what could be a simple look. You'll be reaching for this one in its deep blue shade all summer long, whether you're packing for a holiday or headed to the pub with friends.
We love merino because it's a natural fabric with amazing temperature-regulating abilities, and the yarns we've chosen retain their shape so your piece will always look as good as it did the day you bought it. Try it out this season and you'll always feel comfortable, no matter what the weather brings.