We use cookies to improve your experience on our site. By continuing to browse, you agree to the use of these cookies. Find out more in our Privacy Policy. OK
Here's how to wear another autumn colour palette: tobacco, navy, fig and white.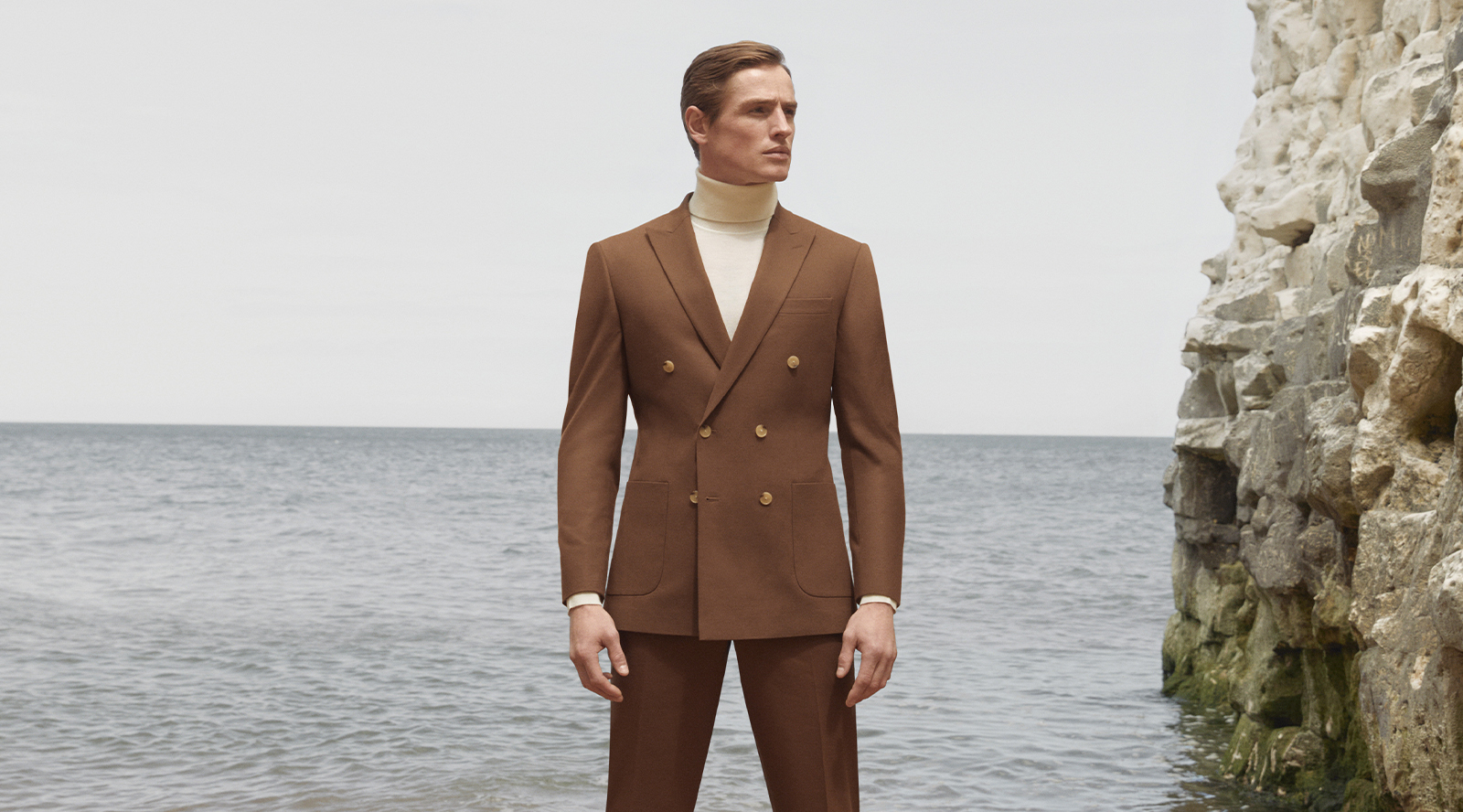 HERE'S HOW TO WEAR THIS UNEXPECTED AUTUMN COLOUR PALETTE
Unlike spring and summer, it can be hard to strike the right balance when it comes to colour in autumn. If it's a bit too bright, it'll feel too summery, but too dark can also feel a bit dreary on a rainy day. Enter your new favourite colour palette: fig and navy, paired with neutral white and warm tobacco.
Whether you're headed to a wedding, to the office, or to the pub, there are so many ways to wear any combination of these autumn-ready hues. Keep reading to find out how to work them into your wardrobe, and shop some of our favourite fig, navy, white and tobacco pieces.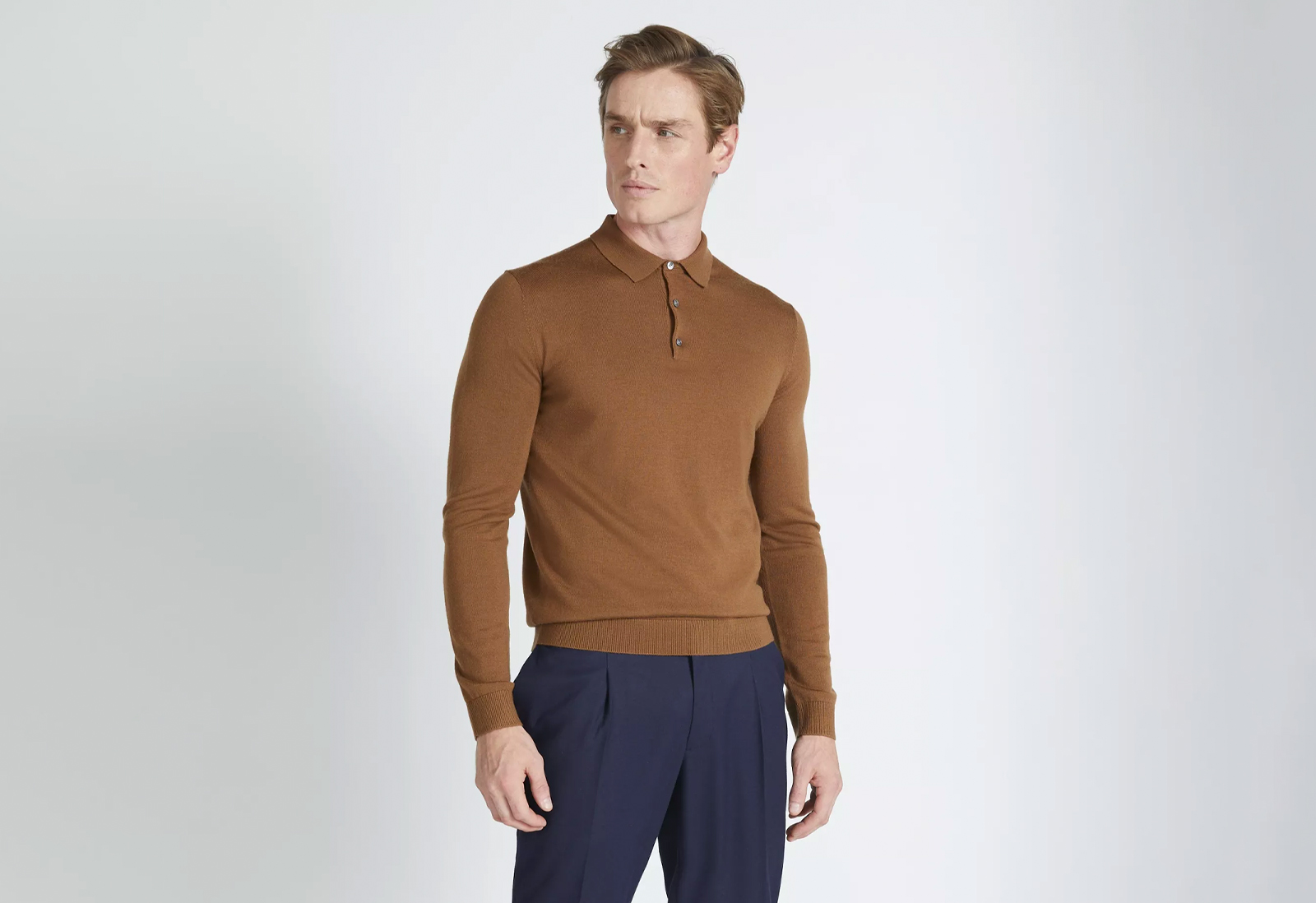 Tobacco and navy… or white
Navy is a staple colour for autumn, mostly because it's a bit softer than black and it goes with basically everything. Another thing it has over black? It pairs far better with all shades of brown, including tobacco. See above in our merino-blend polo worn with flannel joggers. The polo has a vintage feel, but the joggers make it modern.
If you really love tobacco, why not invest in a timeless double-breasted tobacco suit? It's an unexpected alternative to your usual neutrals of either grey or taupe, and each piece will look great when you separate them. Pair it with a crisp white shirt for an autumn wedding, or with a merino roll neck for an evening out. Tobacco's versatility might surprise you, but we think you should embrace it.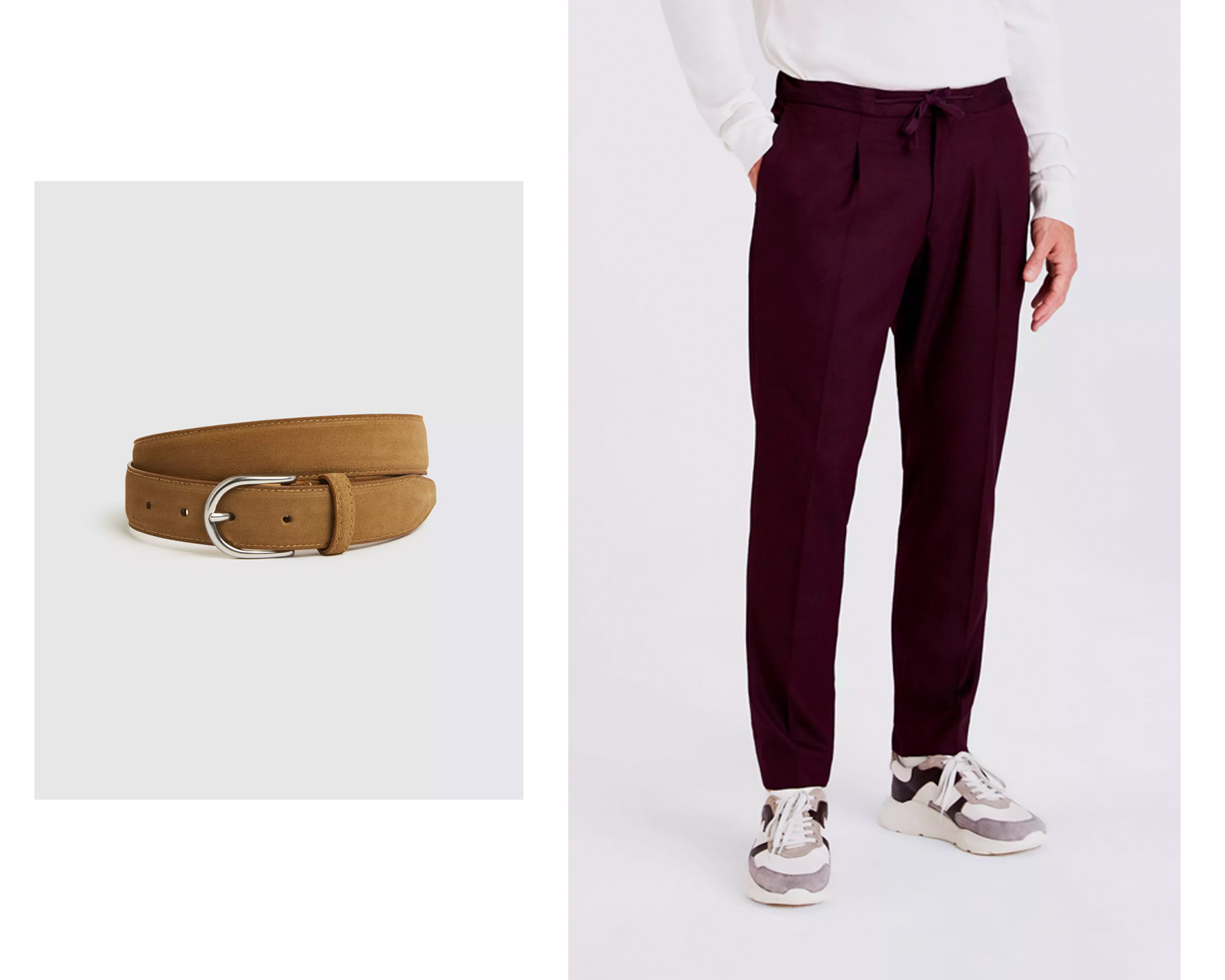 Staple pieces in fig, accessories in tobacco
A shade of red might not feel like it has staple potential, but fig is different. This deep, warm hue looks good with every skin tone, and it also pairs well with pretty much any other colour outside of the red family. We love it with (you guessed it) white and tobacco.
Above, our fig flannel joggers are finished off with a white merino roll neck and our white chunky trainers. It's an ideal outfit if your office is a more relaxed environment, or even if you're working from home. Opting for an overshirt in fig is also a great way to work the hue into your autumn wardrobe. If you want to offset that fig with something more neutral, choosing accessories in tobacco, like this made-in-England suede belt, can achieve that effortlessly.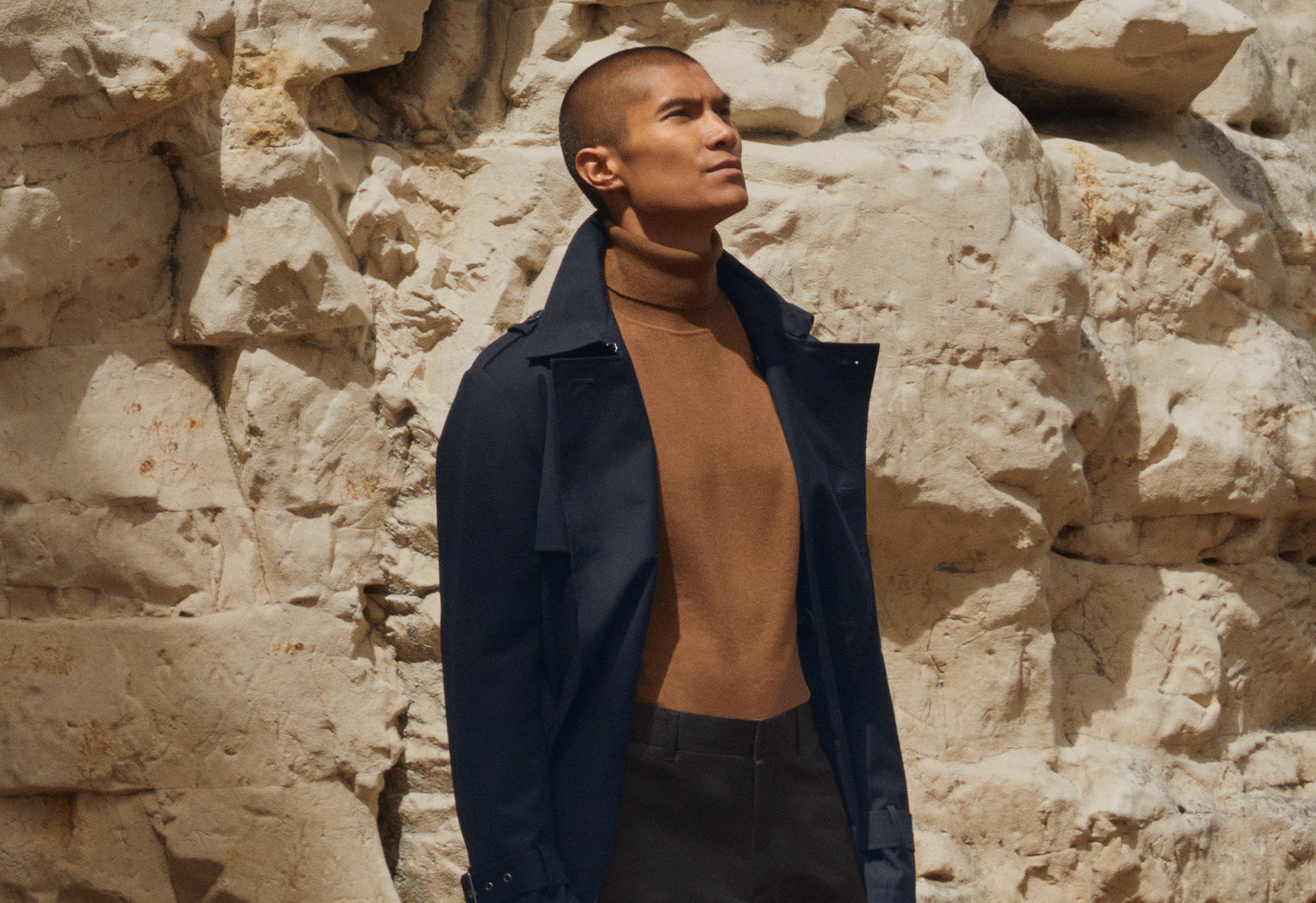 Outerwear in navy
Again, another instance where navy makes a great alternative to black: autumn coats. A trench like this one is a more subtle move into cooler temperatures, and of course, it looks excellent with a tobacco roll-neck jumper underneath. If you're looking for something a bit heavier, try a navy peacoat. Or, if you want even more layering potential, a navy gilet.
The dawn of a new season is a great time to take on a colour palette you haven't tried before. Whether you throw yourself into it and go head-to-toe tobacco, or opt for just an accessory, one or two items in a new hue can really refresh your wardrobe. Just make sure that new piece works with at least three things you already have, and make sure you love it. Then, you'll wear it all the time, year after year.
Loading...