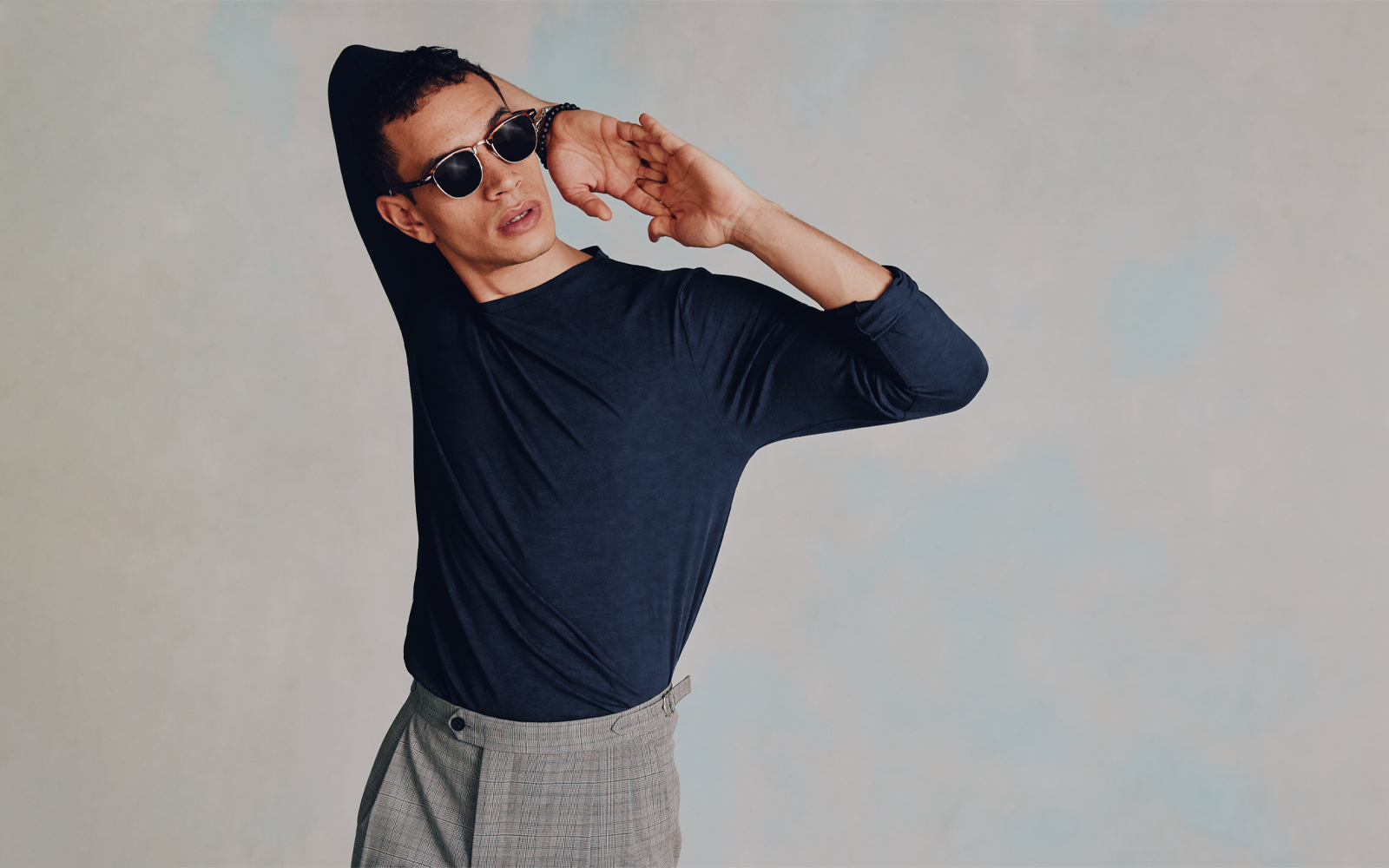 How to wear pleated trousers in the real world
Life's opening up and you need to start dressing for the real world again. We suggest easing into it with a pair of pleated trousers that'll tick off comfort and style in a few neatly placed tucks.
First worn after the first world war, the pleated trouser was most popular in the 40s and 50s, then in favour again during the 70s and 80s. Now, in place of the skinny fits of the mid-noughties (and especially post-pandemic) men are dressing for comfort with looser fits and shapes – and the pleated trouser fits the bill.
The pleats add extra room, which will make transitioning from sweats into tailored trousers again a lot easier. More space is also handy if you've got bigger legs or enjoy feeling comfortable when you sit down.
Style yours for days out with a spring-hued cotton t-shirt to straddle the comfy/stylish line. If the weather isn't quite there for t-shirts but a sweatshirt's going to make you, well, sweat, try a long-sleeved tee instead.
And when the invitation comes for something a little sharper, a double-breasted jacket is a good vintage-inspired partner to pleated trousers. Style yours open over a t-shirt for a more modern take, and tuck in a pocket square and a classic pair of sunglasses to finish the look off.