Wedding season is on.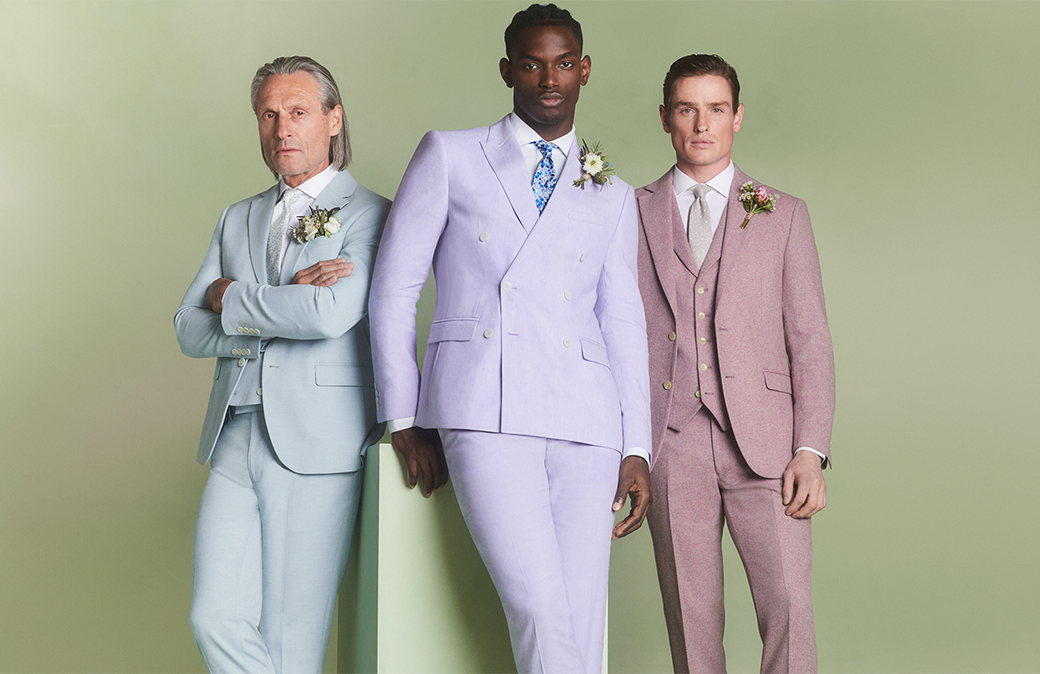 SUMMER WEDDING OUTFIT IDEAS FOR THE NEXT EVENT
At long last, weddings are happening again in full force, and you've got loads of opportunities to get seriously dressed up again.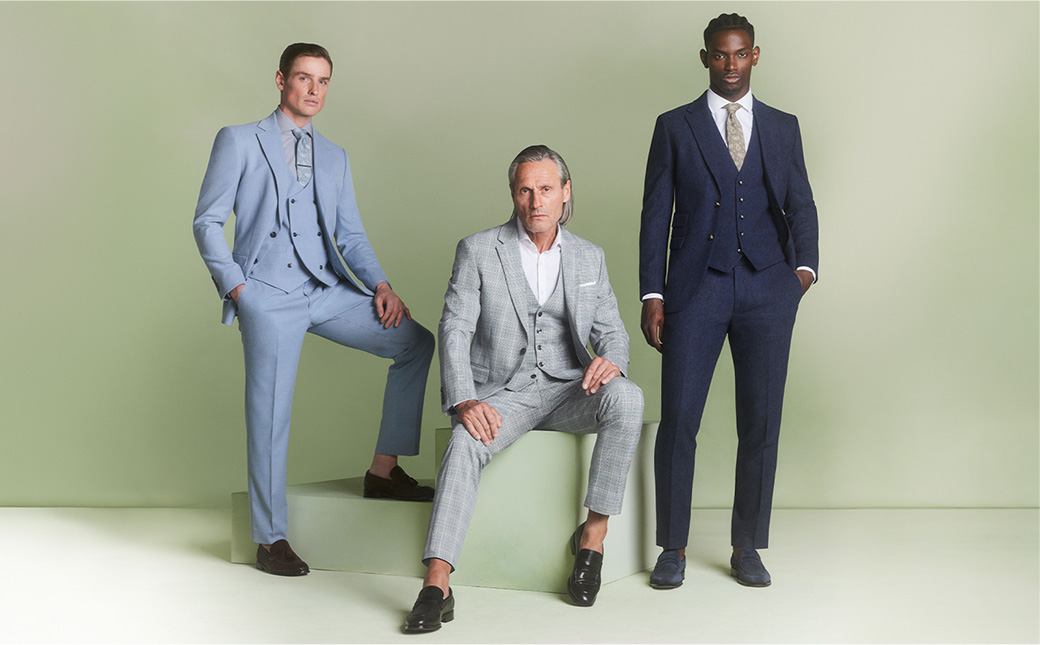 There's no better time to step up your style than a summery wedding – except one that's been a long time in the making. Do the occasion justice in double-breasted jackets, pastel shades and peak lapels.
In more practical terms, warm-weather weddings ask for lighter construction, so look for a suit with softer shoulders and minimal internal canvassing.
As for fabrics, an airy linen suit will keep you cool at sunny celebrations while trending tweed in a light, bright shade is made for a wedding. Both are matte, which absorbs light instead of reflecting it and means your hosts will thank you for quite literally not outshining them in the photos.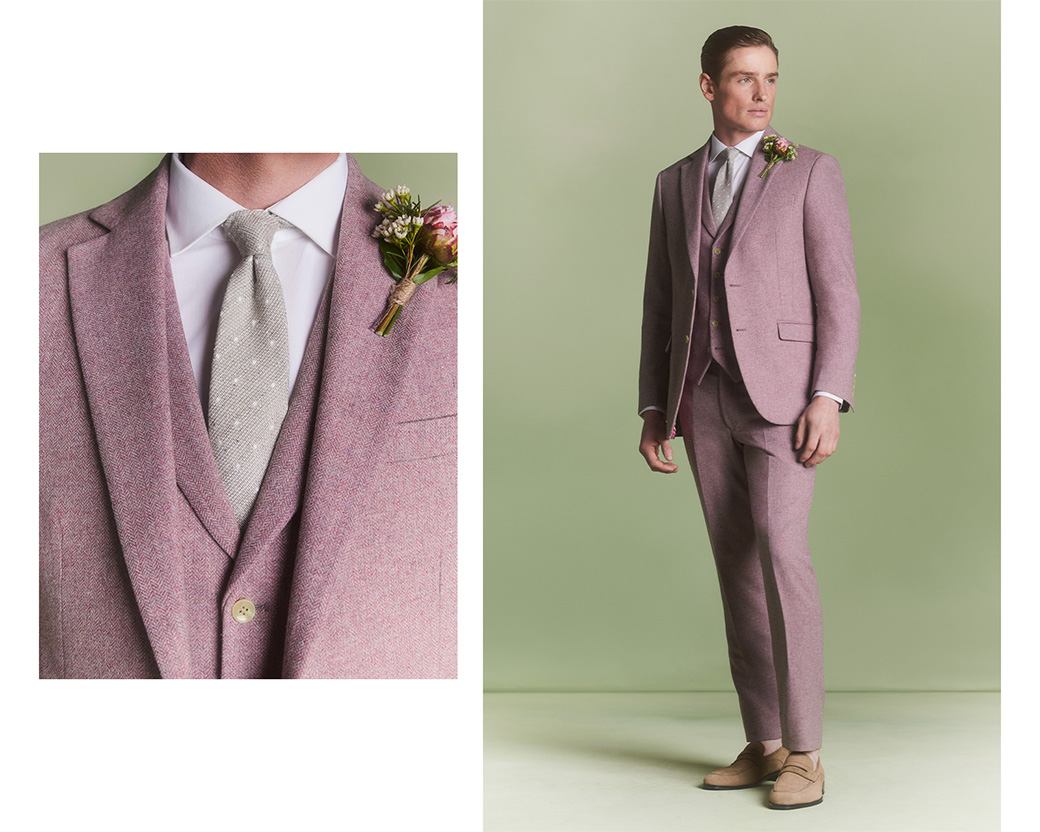 So, suit sorted, what about the styling? A white shirt will always look fresh and makes a great base for a cheerfully patterned silk tie. For more relaxed weddings, you'll still look smart in a chambray or patterned shirt, or even a crisp white t-shirt for particularly lowkey big days.
A waistcoat is an easy way to up the occasion feel of your outfit and also means you can take off your jacket when the party kicks in and still feel smart. Make sure it's long enough to cover the bottom of your shirt and steer clear of a belt for a clean finish.
Shoes-wise, you'll never go wrong with polished lace-ups – brown looks best with light-shaded suits. But this is a wedding and weddings are fun, so feel free to work a pair of loafers or a standout pair of socks into the mix.