Stay at the top of your game from dawn 'til dusk with our water-repelling, stain-resistant and crease-fighting performance suit.
The working day can be tough. That said, it's unlikely your day-to-day involves base jumping from your office block or free-running to your next meeting. Between crushed commutes, back-to-back meetings, sweat-inducing presentations and still having the energy for entertaining clients, getting through 24 hours is challenging enough.
The answer? Let your suit put in the superhero performance so you can get on with business as usual.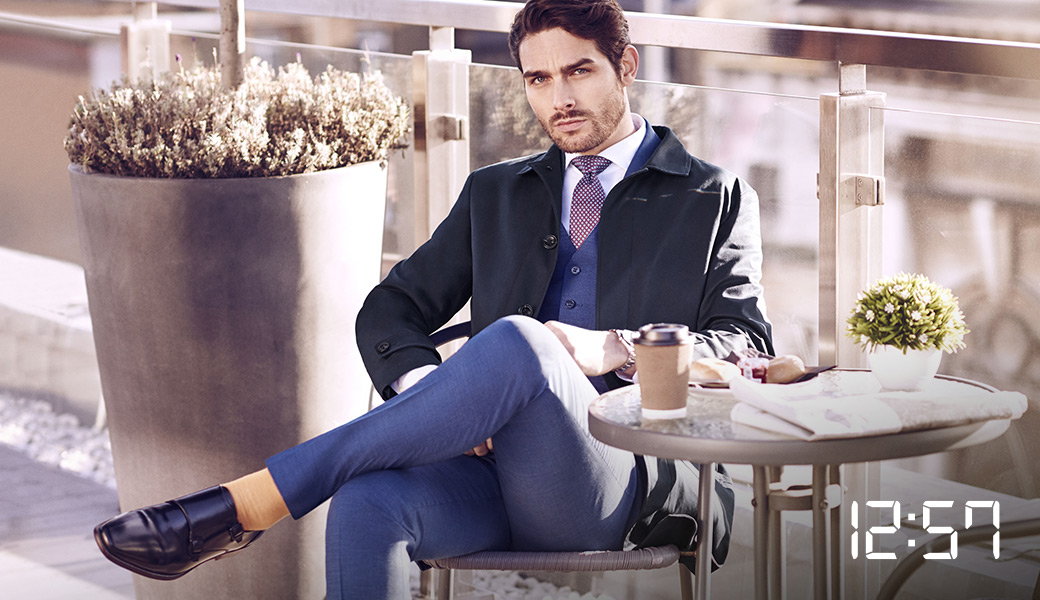 NATURAL STRETCH + CREASE RECOVERY
Our performance cloth is 88% wool, which is a higher than average percentage for a wool-blend performance suit. That means it retains the essence of a wool suit – breathable, comfortable and temperature-regulating – but added polyester and nylon makes for an extra durable cloth with greater stretch and crease-fighting power.
STAIN RESISTANT + WATER REPELLANT
We also apply a Teflon coating at the finishing stage, so your performance suit holds its own against spills or splashes. Light showers will quite literally roll off your back and spills and stains are held firmly at surface-level until they can be easily wiped away with water.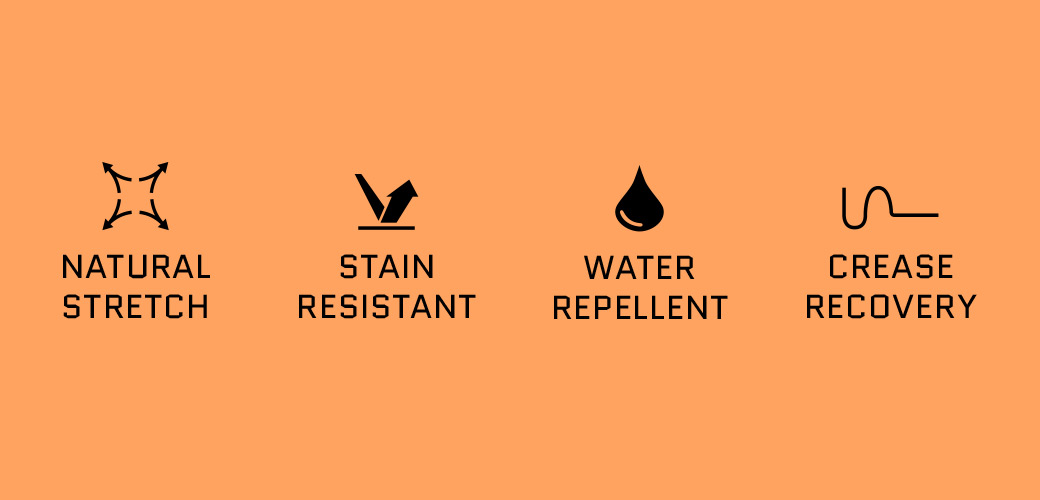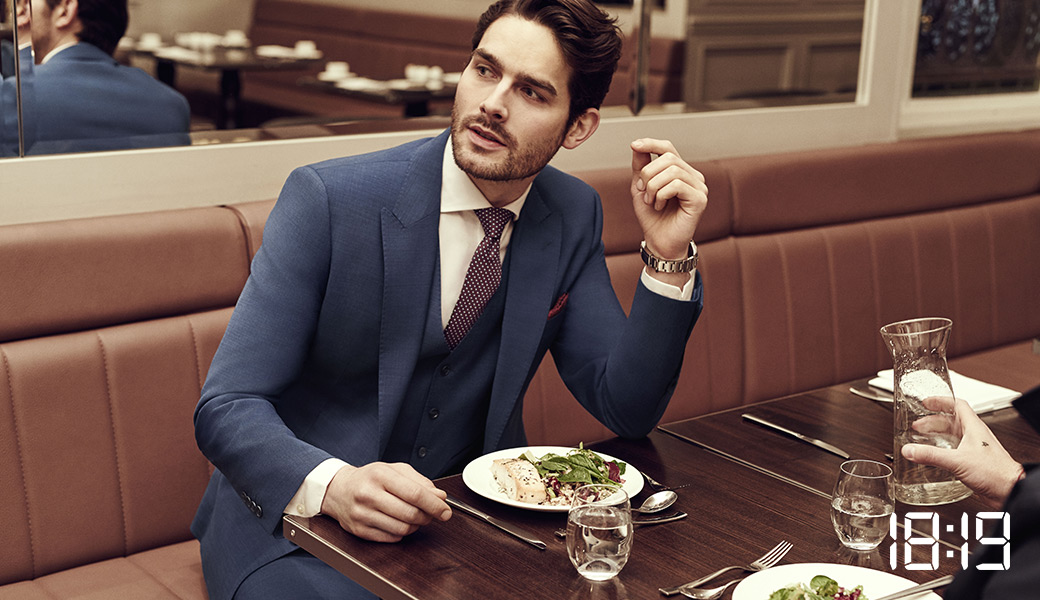 The performance suit is available in three fits – our signature tailored fit, along with a roomier regular fit and our pin-sharp skinny fit. We've also added two new patterned fabrics to our tailored fit line-up, with a navy stripe and grey check joining core colours charcoal, black, light grey, navy and bright blue.
CORE COLOURS – SKINNY, TAILORED, REGULAR FIT
PATTERNS – TAILORED FIT
We've fully lined our performance suits right through to the sleeves, added double back vents for greater freedom of movement and finished them off with AMF stitching.
A notch lapel is standard on our performance suits, making them practical, versatile, wear-anywhere additions to your working wardrobe. But for occasions you want to stand out, there's also a peak lapel option on our bright blue cloth that'll take you seamlessly into the evening or more dressed up environments.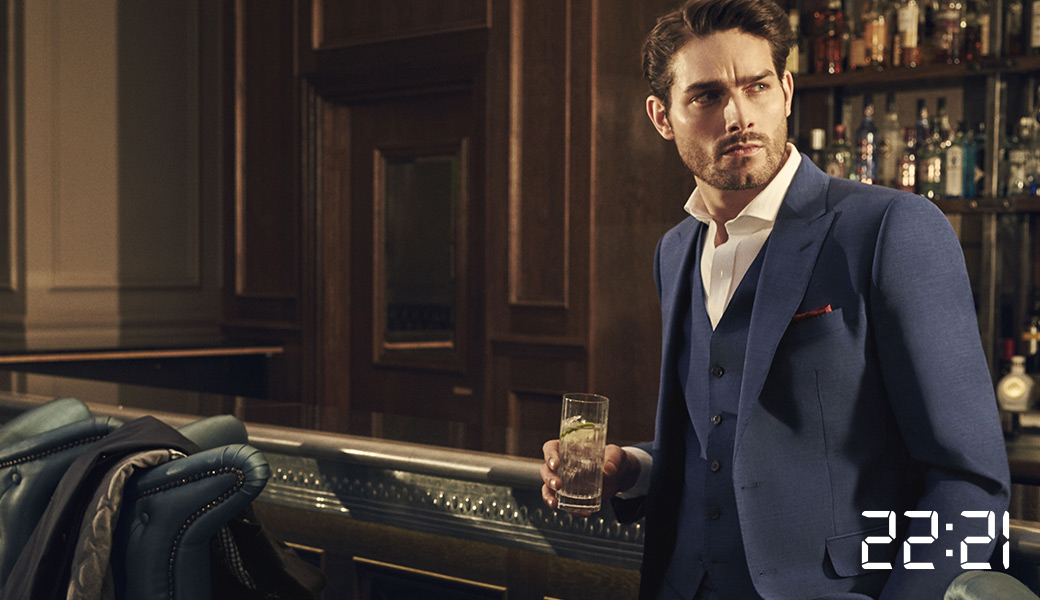 PUT IN AN ALL-DAY PERFORMANCE