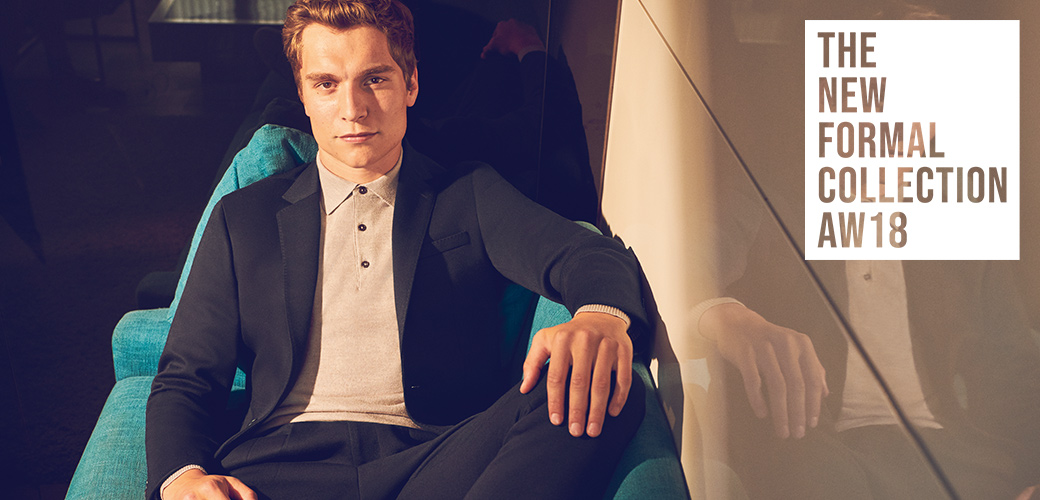 Looks like a suit, feels like leisurewear – meet the casual new take on tailoring.
Ever wished you could wear what you lounge about at home in for work? With the slouch suit, we've brought that dream as close as you're ever going to get it (without turning up to a meeting in your Sunday casuals).
Made from jersey fabric with a modern, informal silhouette, it's a new easygoing approach to formalwear. But despite its relaxed look, it's actually taken careful craftsmanship to hit the sweet spot between comfort and style. Here's how it's done.
The biggest changes from your usual suit are stretch jersey fabric and an all-over looser cut, resulting in a fresh new silhouette and the most comfortable suit we've ever made.
The jacket's deliberately unstructured with no shoulder pads and only taping on the seams, instead of a more structured lining, which enhances its slouchy fit. We've also cut it a little shorter than other jackets and made the facing (the front) more swept away – both subtle details but add to the casual feel.
The real magic? A pair of trousers that feel like wearing sweats but will easily pass semi-formal dress codes. A lower crotch and drawstring waist cover the casual corner, but on-trend pleating and tapered legs tip the scale back to just the right side of smart.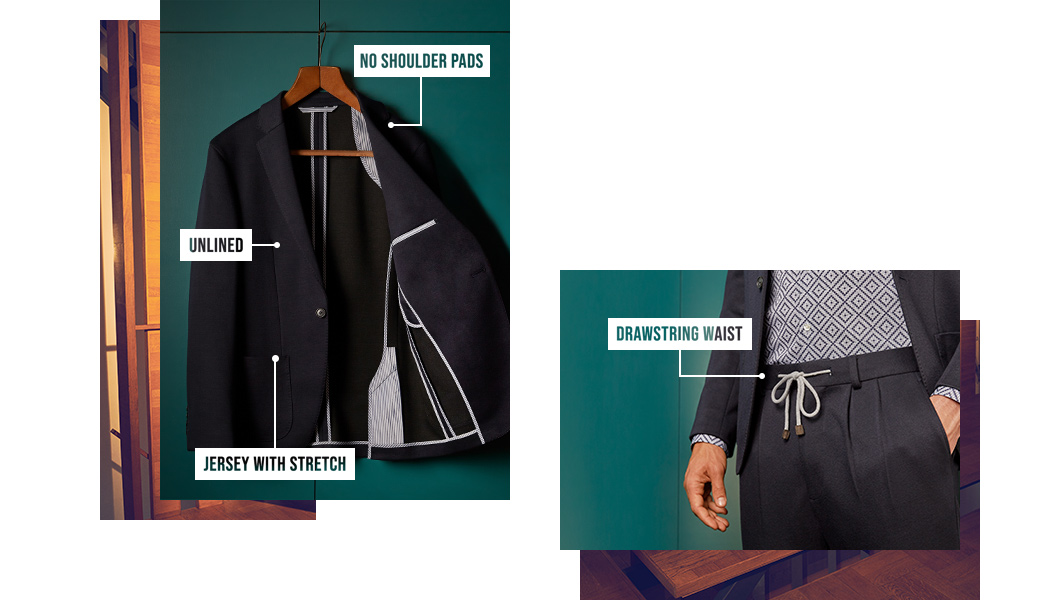 Available as separates, the jacket and trousers are designed to wear easily as a suit, but each will put hard hours in for you individually too. Slouch trousers and a knitted polo or t-shirt are an easy way to upgrade your weekend jeans or chinos. And you know that invitation you've got for a smart-casual afternoon do? A slouch jacket worn over a casual shirt will look like you've made the effort but will feel like no effort at all. Find us another suit jacket that can do that – we'll wait.