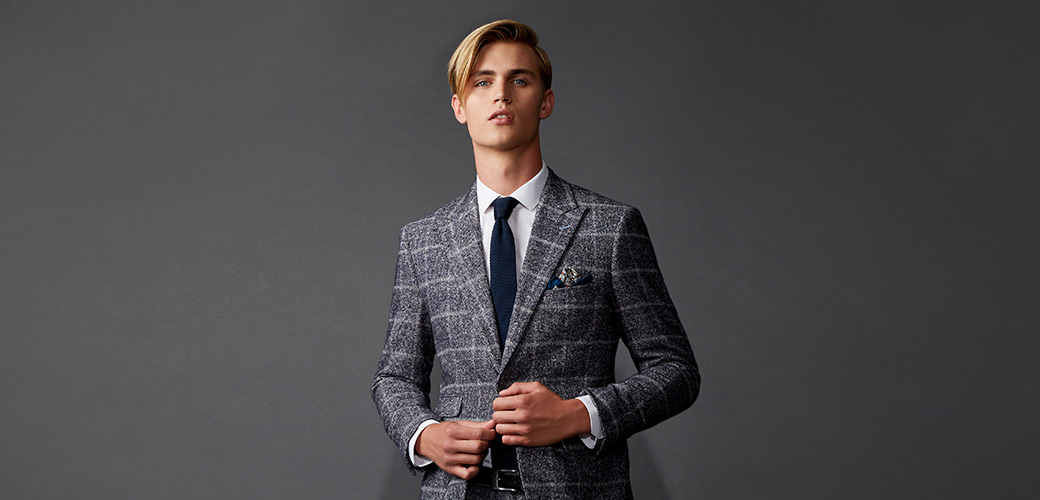 You're an original, so what you wear should be too.
With our Tailor Me personalisation service, you've got the opportunity to create a true original. From fabric and fit to your signature finishing touches, we'll custom-make your suit exactly how you want it and like nobody else has it.
This season, we've collated the very best of our new fabrics to help you challenge the tailoring status quo. For those who know what they want and how they want it, or the man brave enough to try something new, we scour the world for the best fabrics, working directly with mills and makers to bring you exclusive cloths you won't find anywhere else. From the traditional to the modern, from luxurious pure wool to bold, beautiful patterns, there's something to suit every taste and personality.
After all, there's no stronger statement than making one that is uniquely yours.
Here's our pick of the best new fabrics available through Tailor Me this season.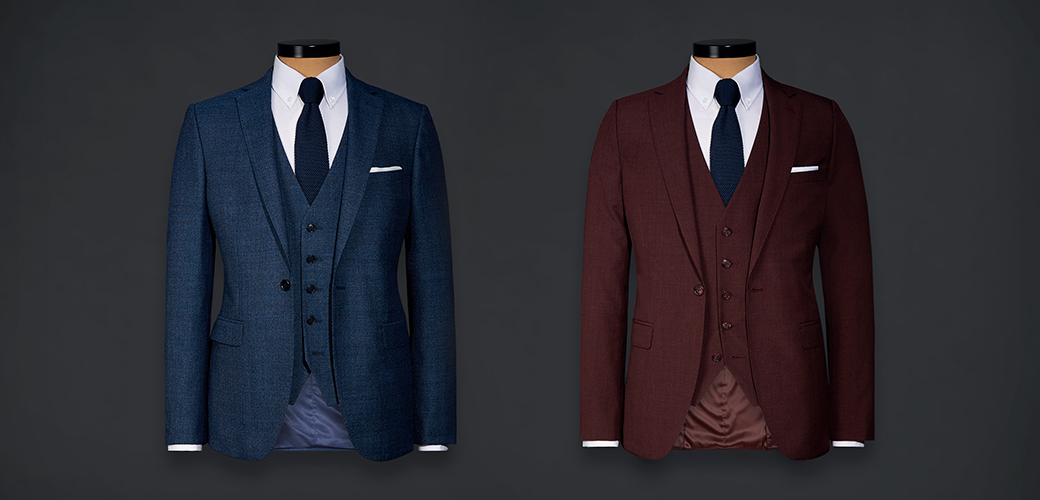 BRIGHT BLUE TEXTURE
Above left, this mid-weight, wool-blend cloth offers a fashion-forward alternative to the ubiquitous blue suit. Its weave blends various tones of blue together to create a rich depth of colour, while its surface has a 'hairy' effect, giving great texture and visual interest that'll set it and you apart from the rest.
BRICK RED
A move-on from last season's burgundy tones, this brick red wool-blend fabric (above right) gets a luxurious upgrade with metallic copper undertones. Its 250g weave is light enough to wear now but still offers enough weight to take you well into the autumn months. A little bit special, we think this fabric would be a great choice to stand out at an autumn wedding.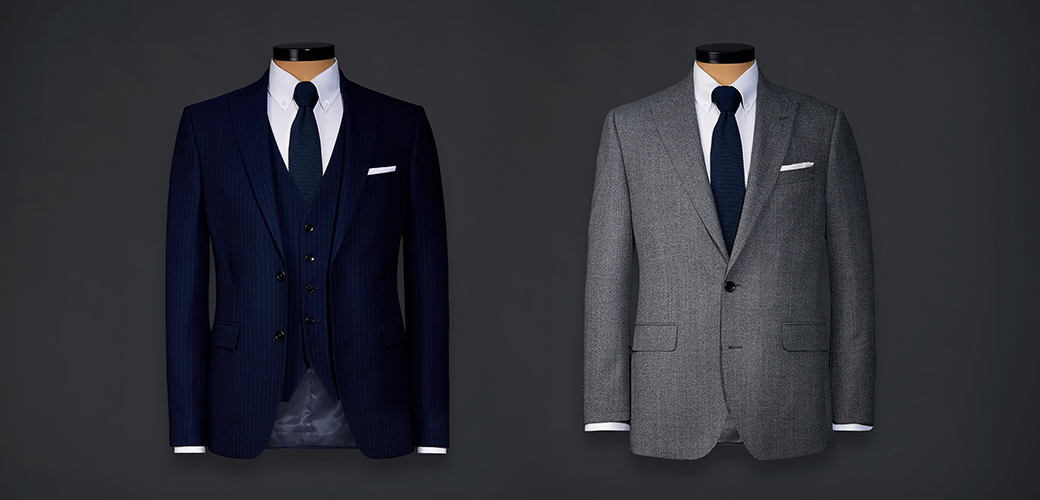 NAVY CITY STRIPE
The traditional pinstripe has experienced a comeback in popularity recently, with its characteristic stripes seen on the backs of more than just the usual City boys. This version, above left, has been tweaked to suit today, crafted in a soft-touch, wool-rich cloth with a muted blue-on-blue design (rather than the harsher white-on-blue standard).
LIGHT GREY SPECKLED
Tactile and warm, this wool-rich cloth has a pleasantly weighty handle that'll keep the chill firmly at bay on really cold days. Seen above right, its speckled effect looks a little like a print from a distance, but up close has a beautifully textured finish that'll work really well with knitwear – try it with a rollneck jumper for an on-trend alternative to your usual shirt.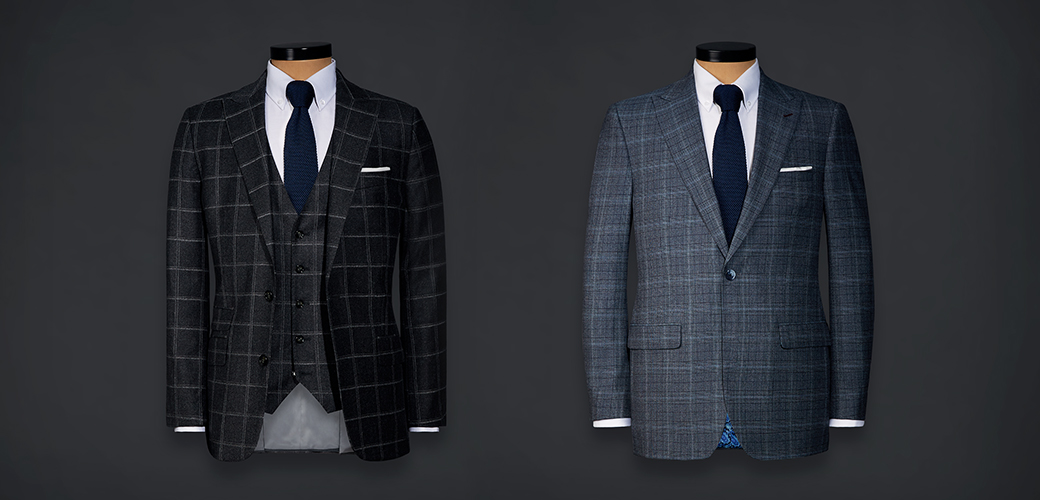 ITALIAN GREY WINDOWPANE
Bold and luxurious, the windowpane check cloth, above left, is crafted in super 110s wool from Italian mill, Marzotto. This high-grade wool has a super-soft touch and will drape beautifully on the body, while still providing great insulation for wintry days. Dating back to 1836, Marzotto has provided fabrics to some of the world's most prestigious fashion houses, so if you're looking to add a touch of luxury to your tailoring line-up, this is the cloth for you.
SOFT BLUE FLANNEL PRINCE OF WALES
On the right, this beautiful yarn blends shades of blue, black and grey for a vibrant update on the classic Prince of Wales check. Mid-weight in construction, it's woven from 100% wool so it'll make a warm but versatile option to lift your working-week wardrobe during the colder months.
Ready to stand out in your own Tailor Me creation?
Talk to a Tailoring Expert in-store to start your Tailor Me experience. And remember: there's no room for standard in the Suit Up revolution.