When it comes to men's summer shoes, you might feel like there's not as much choice and stick to the same old styles. Here's how you can change up your shoe style this summer.
Types of men's shoes
When it comes to men's summer shoe styles, it isn't just flip flops and trainers that are available. There are way more types of shoe out there for whatever summer plans you have. Let's take a closer look as some of the most popular styles of shoe for summer.
Boat shoes
Boat shoes – also known as deck shoes or topsiders – are usually made from canvas or leather and have rubber soles so that they don't mark the deck of a boat. They lace up and come in a range of colours, though neutral tones are most popular. They used to have a reputation for being something your dad would wear, but have become more trendy for a preppy, put-together style.
Flip flops
Flip flops are a total summer shoe classic. They have a light, flat sole that sits loosely on the foot with a Y-shaped strap that sits between the toes. The name comes from the noise they make when you walk in them. Mostly worn in a casual setting, flip flops are ideal for hitting the beach, hanging out by the pool or lazy summer days.
Espadrilles
Espadrilles are casual shoes with a woven rope sole and upper made of canvas or cotton fabric. They can be any colour and come in slightly different styles that vary the shape of the shoe, though the key thing that makes them espadrilles is the rope base. These are a casual style that work well for sightseeing and days out, summer dates or heading out for drinks.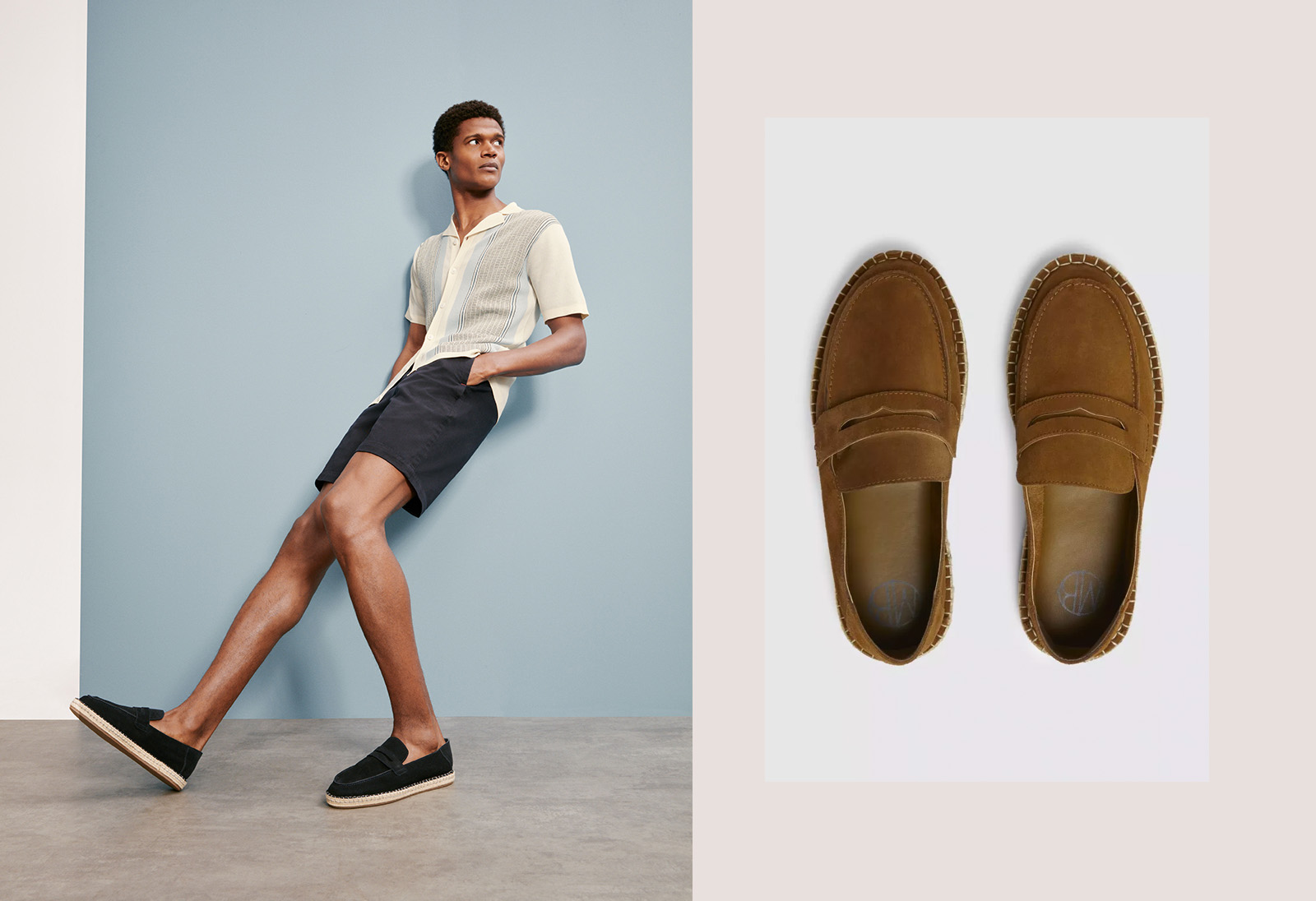 Loafers
Loafers are a type of slip-on style shoe that don't lace up or have any other type of fastening. They're usually made from suede or leather – it's thought that they're based on traditional moccasins – and have a low or a flat heel. Sometimes they come with a little embellishment on top like a metal clasp or tassel. Loafers are a little more formal than boat shoes, but are still considered a fairly relaxed style so you can wear them during the day or for relaxed evening events.
Sandals
Sandals are an open type of shoe that are made up of a sole that's joined by straps going over the instep and around the ankle. They can vary quite a bit in terms of look, material and style. Some are made from leather and others are made from materials like rubber, canvas or plastic – even woo and rope is sometimes used. Usually worn casually in hot weather, the sandal is a men's summer shoe staple.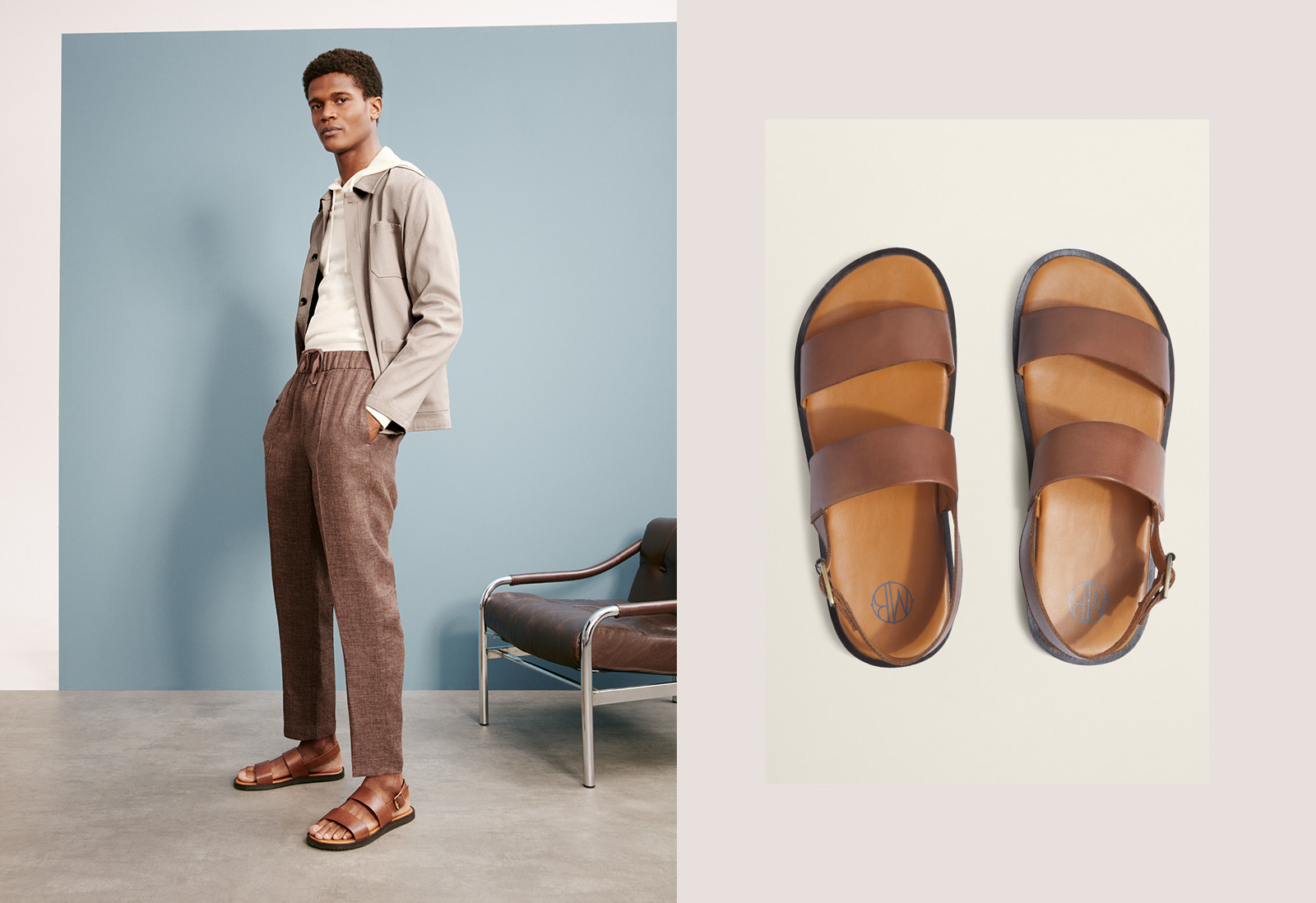 Sliders
Sliders are a really casual style of shoe that's usually work to the beach or around the pool, though some people choose to wear them as casual daytime wear. They're light with a loose heel and a band across the front that holds it in lace onto your foot. Usually made from rubber, plastic or foam, they're extremely lightweight, comfortable and easy to wear.
Trainers
Also known as sneakers, trainers are one of the most versatile men's summer shoe styles out there. Traditionally they were made and worn for sporting activities only, but now they're more commonly worn as an everyday shoe or casual wear. There's a massive amount of choice when it comes to trainers when it comes to colour, style, material and performance. They can lace up, slip on or use Velcro and are usually super comfortable.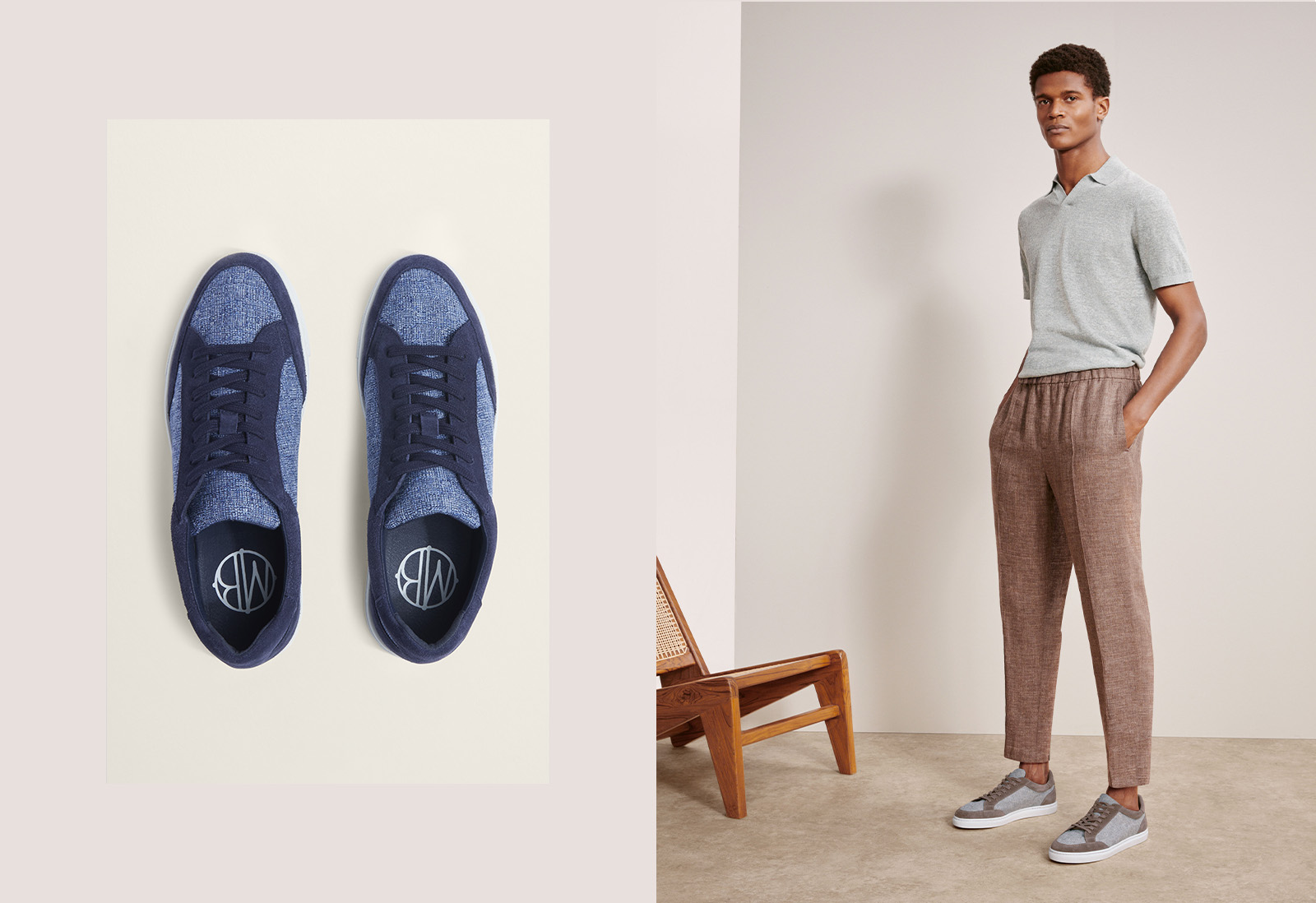 What men's shoes are in fashion this summer?
There are a few men's summer shoe styles that are top of the trends this summer:
• Trainers – Moss Bella Guabello Natural Texture Trainer
• Leather sandals – Moss Capri Tan Leather Sandal
• Espadrilles – Moss Marseille Navy Espadrille
• Loafers – John White Strand Sand Suede Loafer Shoe
How to wear your summer shoes in style
If you're looking at wearing a closed summer shoe like loafers, trainers or boat shoes then investing in low trainer socks can make all the difference to how your shoe looks and how it feels too. You're more likely to stay comfy and keep sweaty feet at bay when you use trainer stocks, so add them to your shopping basket.
Another tip for open shoe styles, especially those with an open toe is to take care of your feet. Take the time to trim your nails, make sure they're clean and deal with any dry skin or callouses on your feet. You'll find you feel less self-conscious about showing off your feet in a pair of sandals if you've taken care of them.
If you're ready to try out a new style it's time to check out our trendiest men's summer shoes.