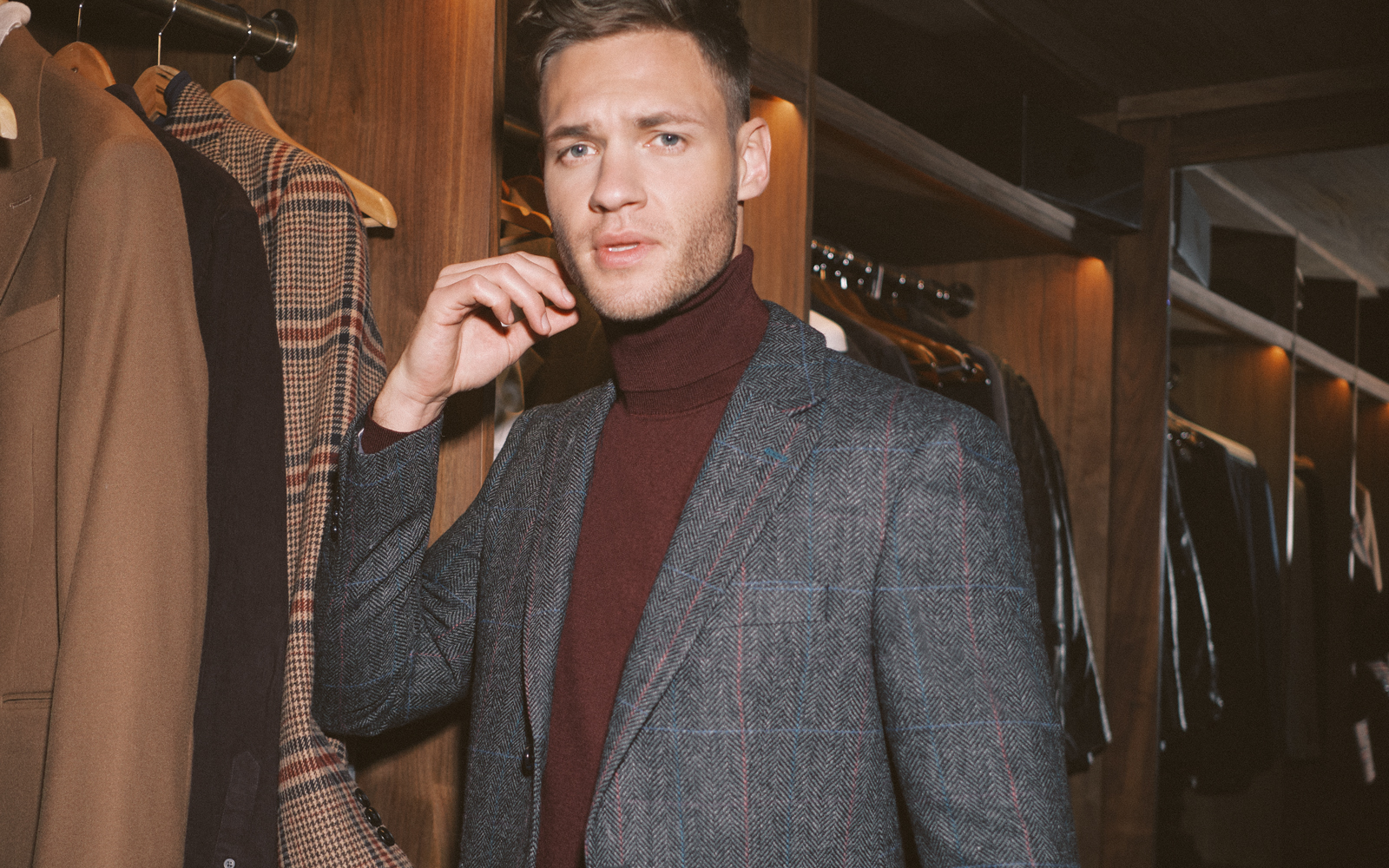 WHAT'S NEW FOR NOW AND THE REST OF 2021
So far this year, nothing much has changed. When every day feels much like the last, what does new mean now?
With yet another lockdown at the time of writing, we've got the chance to reset after last year and consider what comes next. What's changed? What's important? Will we ever wear formal shoes again?
Here's our take on what's new for now – and for the rest of the year.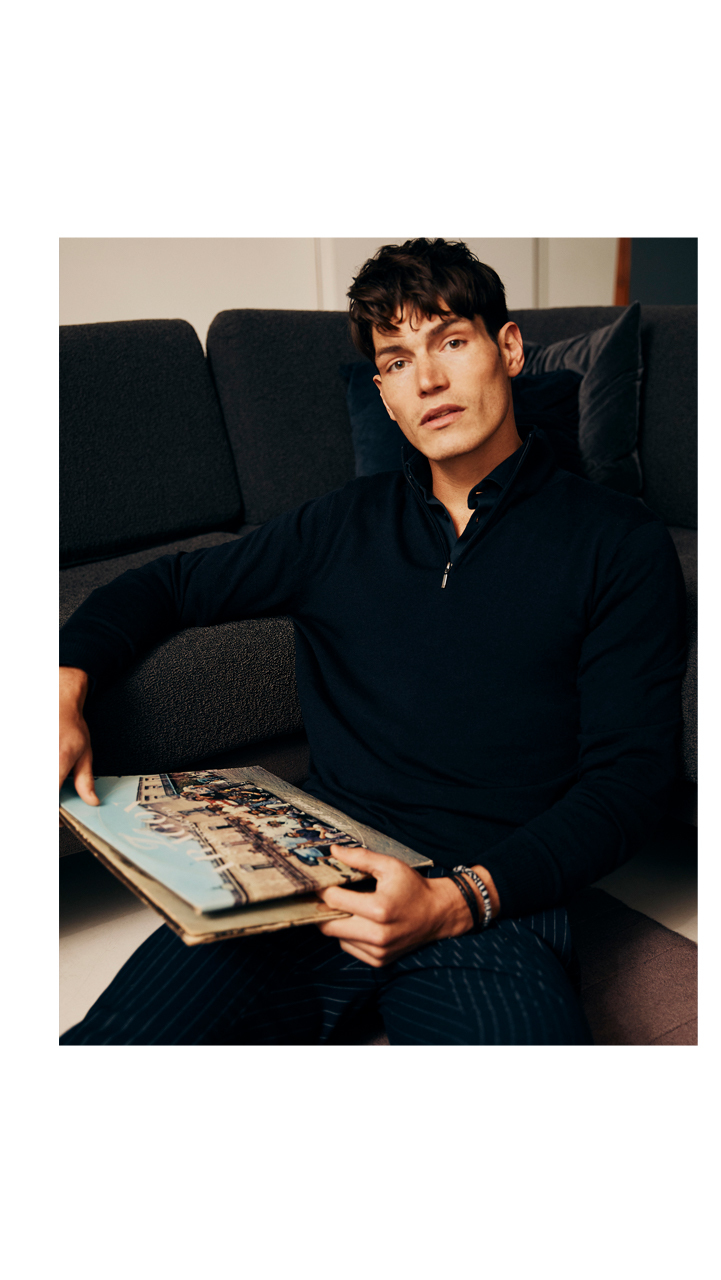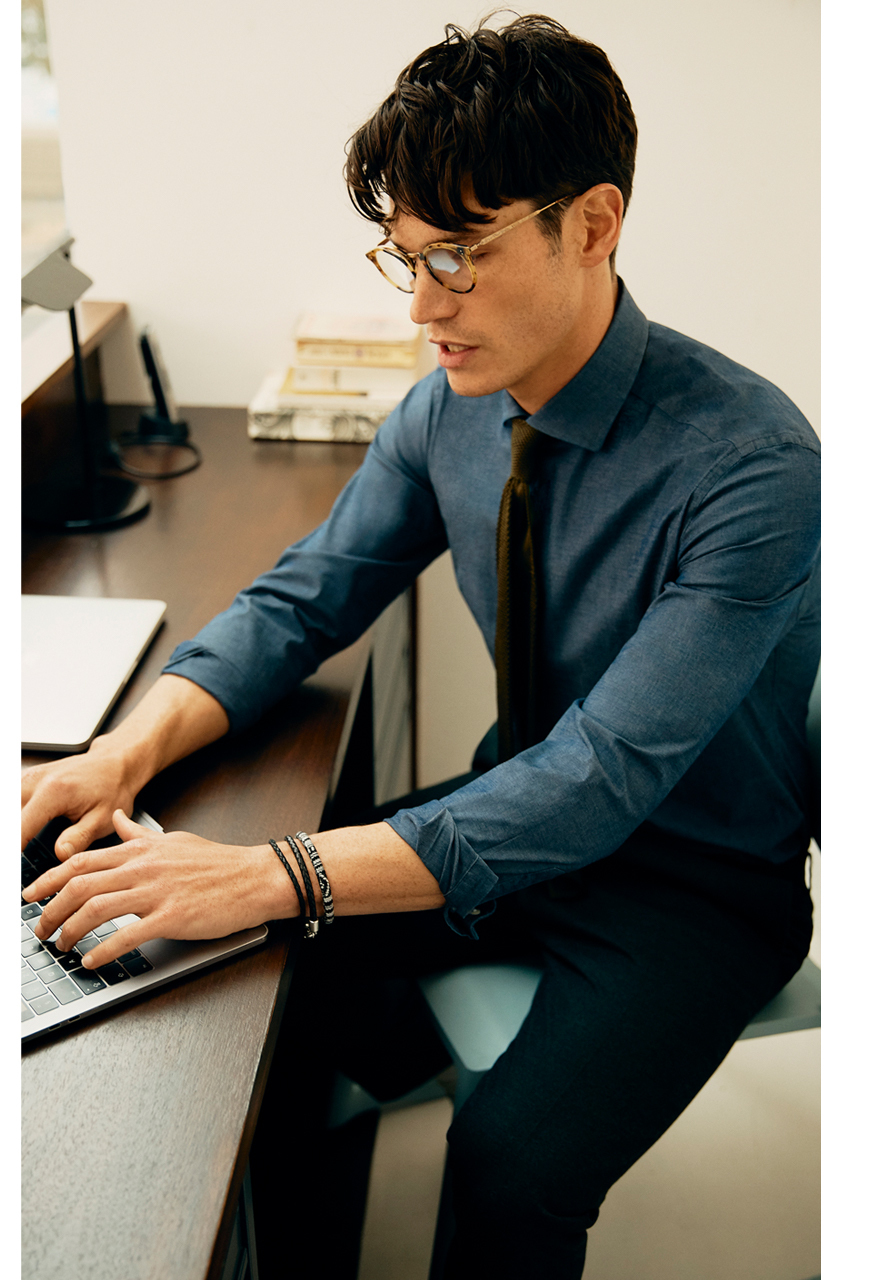 At-home dressing
When 2020's first lockdown happened, we all made lots of adjustments. Work, home life, routines, meals, socialising, health – everything about life as we knew it took a hit, in good ways and bad.
And how we dressed was just as affected. Suddenly, priorities were flipped and we were all faced with a choice. Embrace full-on comfort but feel awkwardly underdressed for Zoom meetings. Or dress as you used to for work but feel awkwardly overdressed for being at home.
Fast forward almost a year to now and we've landed on an easy hybrid of the two. Even if we do end up going back to the office, the things we've learned about at-home dressing will linger. Our days will likely be much more flexible and so, then, will our wardrobes need to be. From solitary work at the kitchen table to meeting a client in town to (here's hoping) socialising afterwards, our days will be varied and our looks will need to multi-task for our new way of living.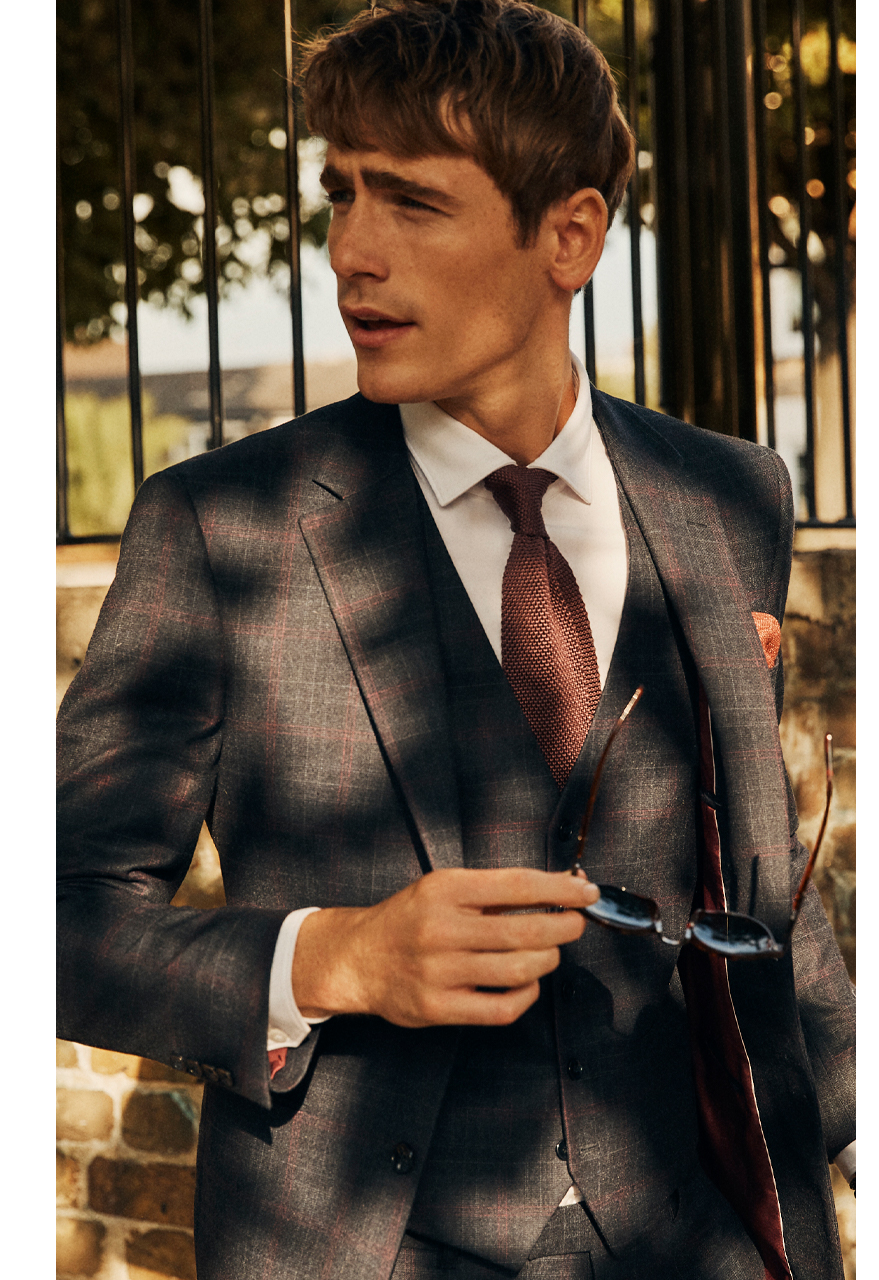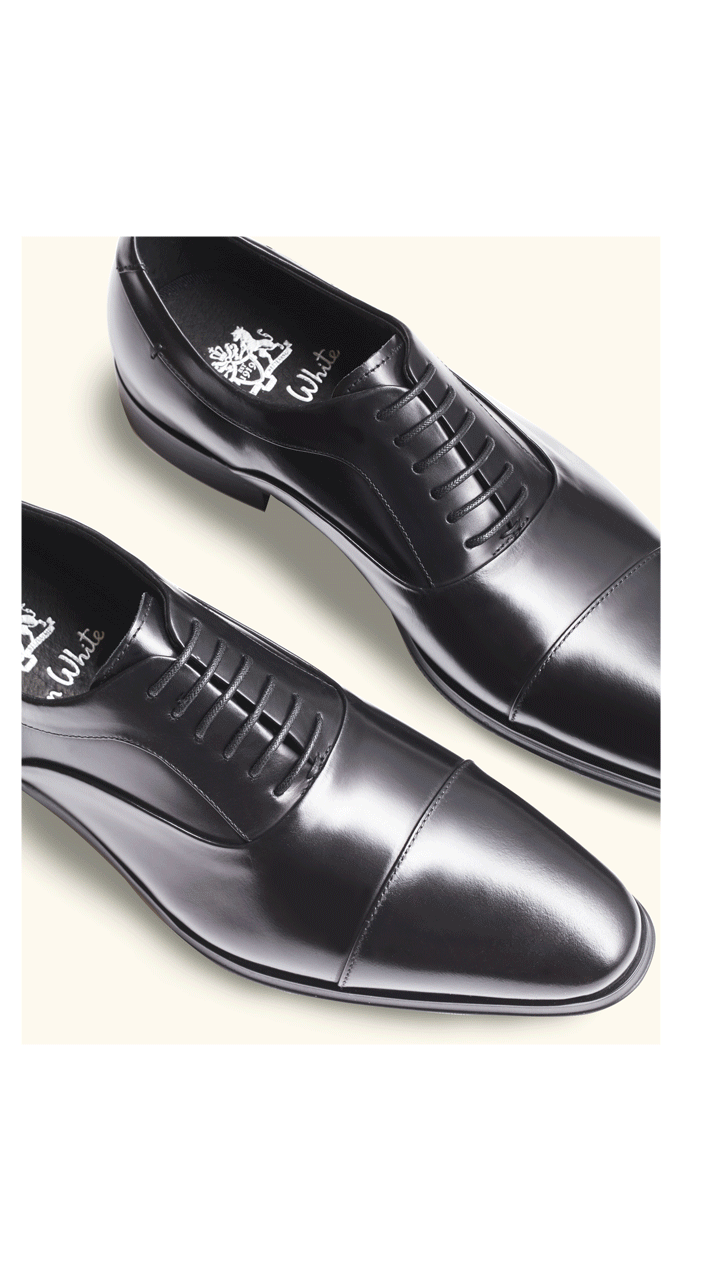 Dressing up again
While the style lessons we learned from lockdown will last, we've also all been starved of places to go and the opportunity to sharpen up. What we wear is, after all, an expression of ourselves and we're all craving the feeling of putting the prime version of ourselves out in the world.
So, after so long with no real reason to don our best, we predict an enthusiastic return to getting properly dressed up again when the time comes. We're talking three-piece suits, out-there patterns, polished shoes, and cufflinks. Even the small but unique joy of a brightly coloured, artfully folded pocket square.
And where will we wear them? Nights out. Weddings. Dinner with friends. Your uncle's birthday. Your first visit to the pub in months. All of them, any of them. They'll deserve your finest. And it'll feel great.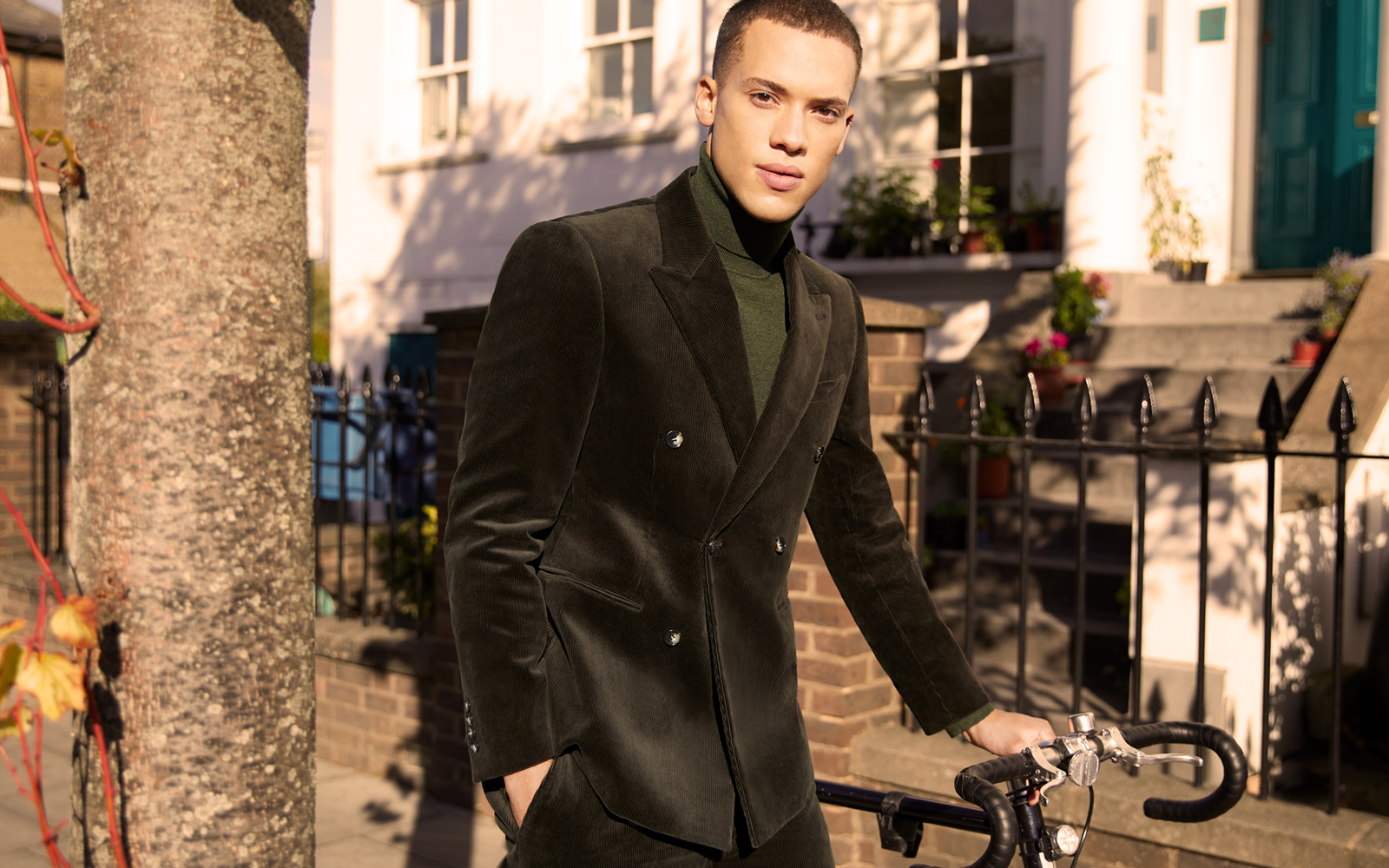 Less waste
Another lesson we've learned in the last year is that we can all get by on less than we thought. Life before meant a constant thirst for new and throwaway culture. Now, we're far more aware of how our buying habits impact the environment. And we know it's important that what we do buy goes the distance.
Timelessness is, funnily enough, a sustainable route to new for now. While trends may change, great style is a seasonless constant that you can build your own look around. It's not only more ecomical to invest in timeless pieces, but clothing you can come back to again and again means less waste too. Learn to take care of your seasonless staples and they'll last even longer.
There's also a feeling of stability in things we know and trust. And after a year that was relentless in its unpredictability, many of us will happily tap into the comfort of classics that have endured through it all.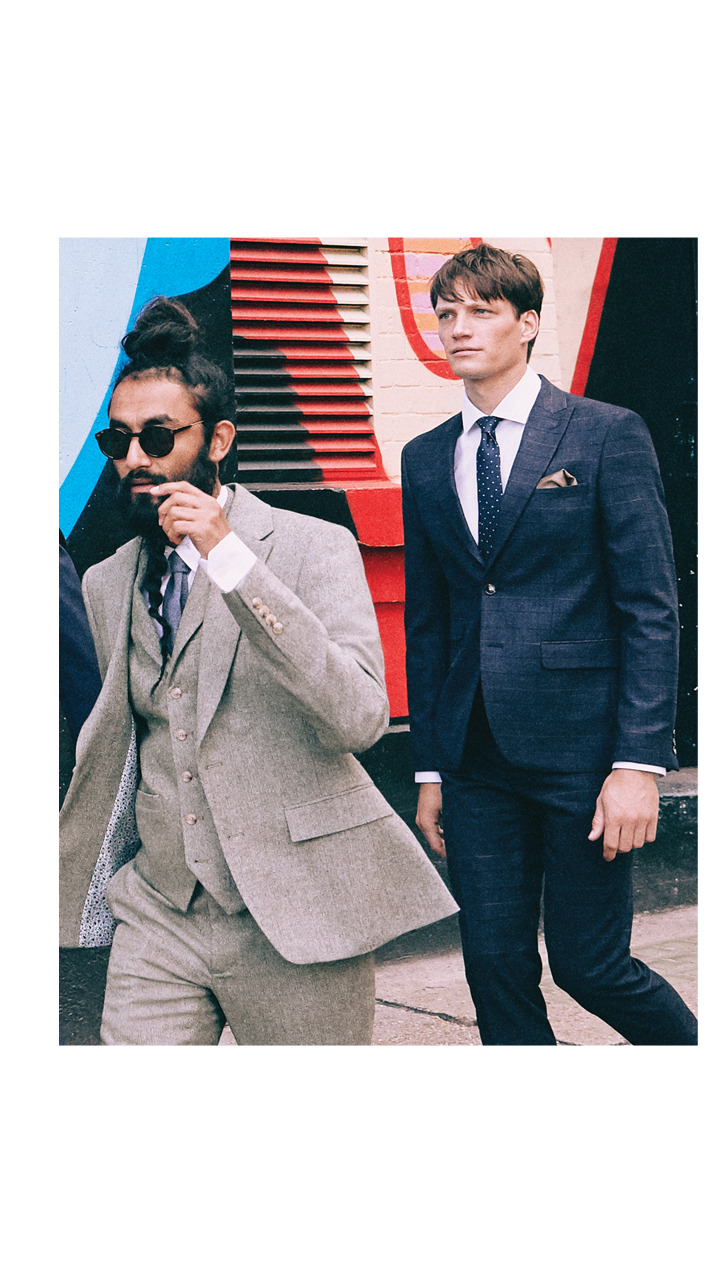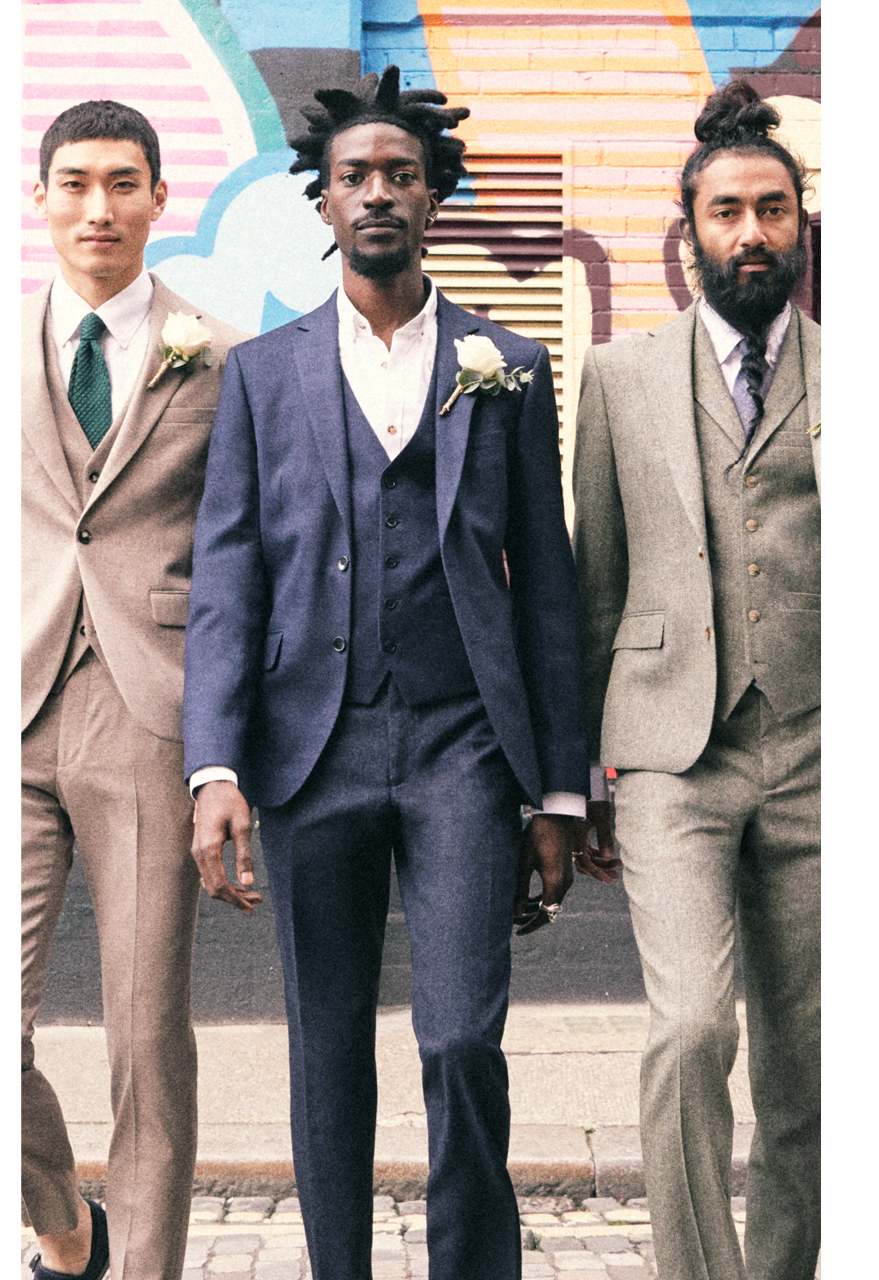 Circularity
Yes, we're backing investing in long-term pieces that never date, but sometimes you might still feel the need for a fresh look – like for a big event, or an interview, maybe, or that thing you're going to on the weekend that your ex is also going to.
However, over-zealous shopping habits are not the answer. With an estimated £140m worth of used clothes thrown away every year, our overconsumption has already permanently damaged the environment. That's a high price for a shortlived newness-high.
Instead, more of us will scratch the itch for something new through one-off outfit hires or clothing subscriptions. Both extend the lifecycle of clothes by circulating them and increasing their wear. In other words, that standout suit you'll impress in at your pal's wedding will do the same for someone else, rather than languishing at the back of your wardrobe. And that feels like a step forward for everyone.