Not sure what to look for when it comes to men's winter boots? Here's a rundown of some of the most common styles of men's boots to choose from:
Chelsea boots are usually made of leather or suede with elasticated sides for a better fit and more comfort. They've been around since the early '60s and sometimes get called Beatle boots, thanks to their rise in popularity around the time when the band became famous. This style of boot sits somewhere between casual and dressy, so you can wear them almost anywhere.
A chukka boot is an ankle-high leather or suede boot that has a leather or rubber sole, laces and eyelets. It's usually more of a casual style, so it's better to wear them when you're feeling a little more relaxed. They're better with jeans or chinos than a suit. Sometimes chukka boots are called desert boots, but desert boots have a crepe sole rather than a leather or rubber one.
Hiking boots are pretty much what they sound like – they're built with hiking in mind so tend to be supportive, waterproof and durable. They usually lace up for comfort and they aren't always made with style in mind. Needless to say, they're a more casual style that's usually worn for more casual pursuits.
Cowboy boots probably don't need too much of an explanation. You'll have seen them – at least on film, if not in person. These are a pretty big style statement or are more commonly used as a working boot so if either of these are the look you're going for.
Combat boots started out in the military but were quickly adopted by the punk movement. They're heavy, chunky and totally stand out. They're probably better suited as a work boot or something to wear in a casual setting, though your personal style is obviously totally up to you.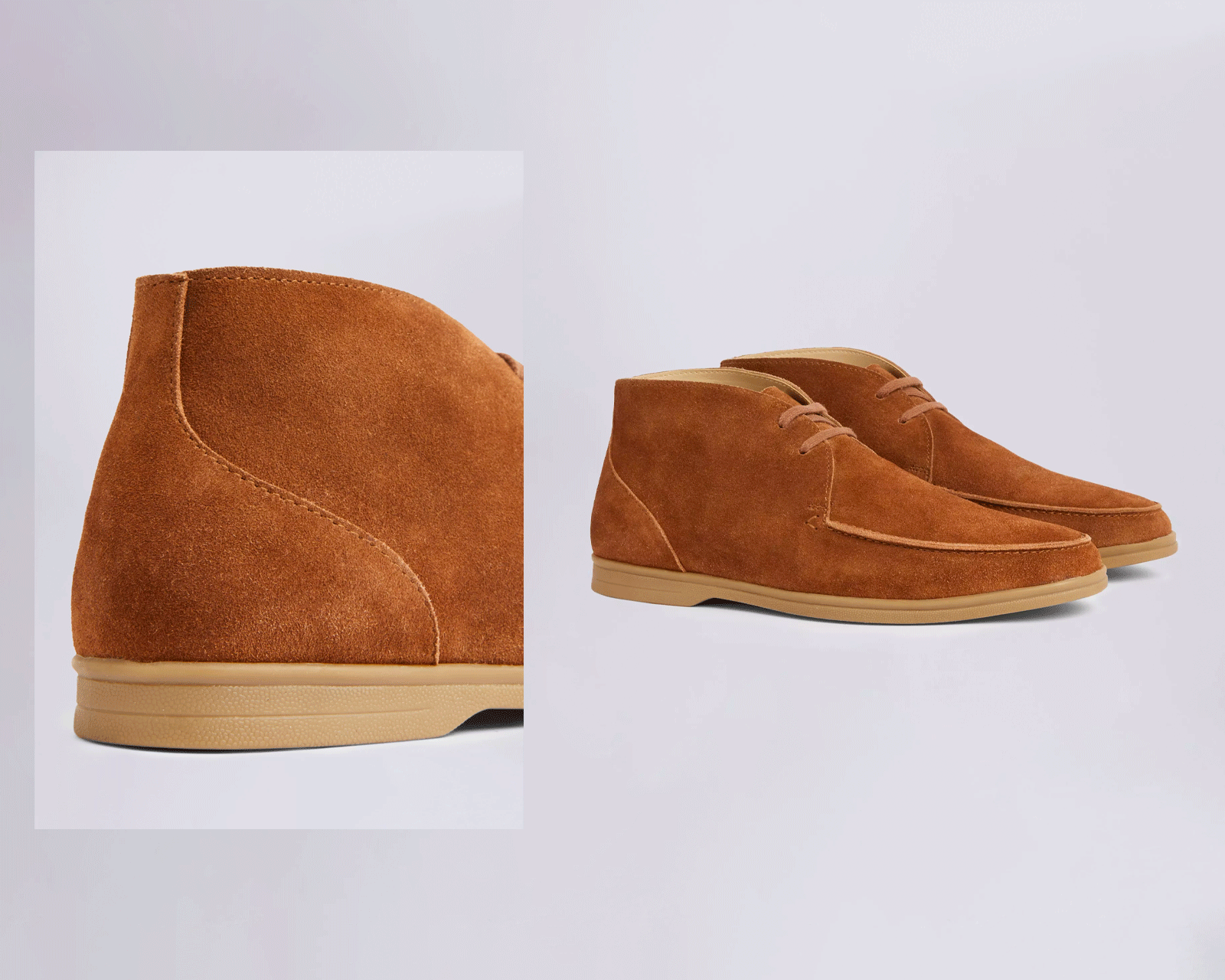 Which winter boots should you choose?
The type of men's winter boots that you choose is totally up to you, your personal style and what you feel most comfortable in. It also depends on your lifestyle and where you live, work and travel. However, when it comes to keeping it practical, you're probably best going for something waterproof, warm and durable in winter.
Leather or faux leather is a good choice for winter as it tends to keep the water out while still looking stylish and put-together. Suede styles look great too, but make sure you use suede protector before you head out into the rain or snow as they can get stained or water damaged.
It totally depends on where you're headed, too. The type of boots you wear for a night out in November are probably different to what you'd wear on a winter walk the following week, so think about where you'd need to wear your boots and choose your favourite style to suit.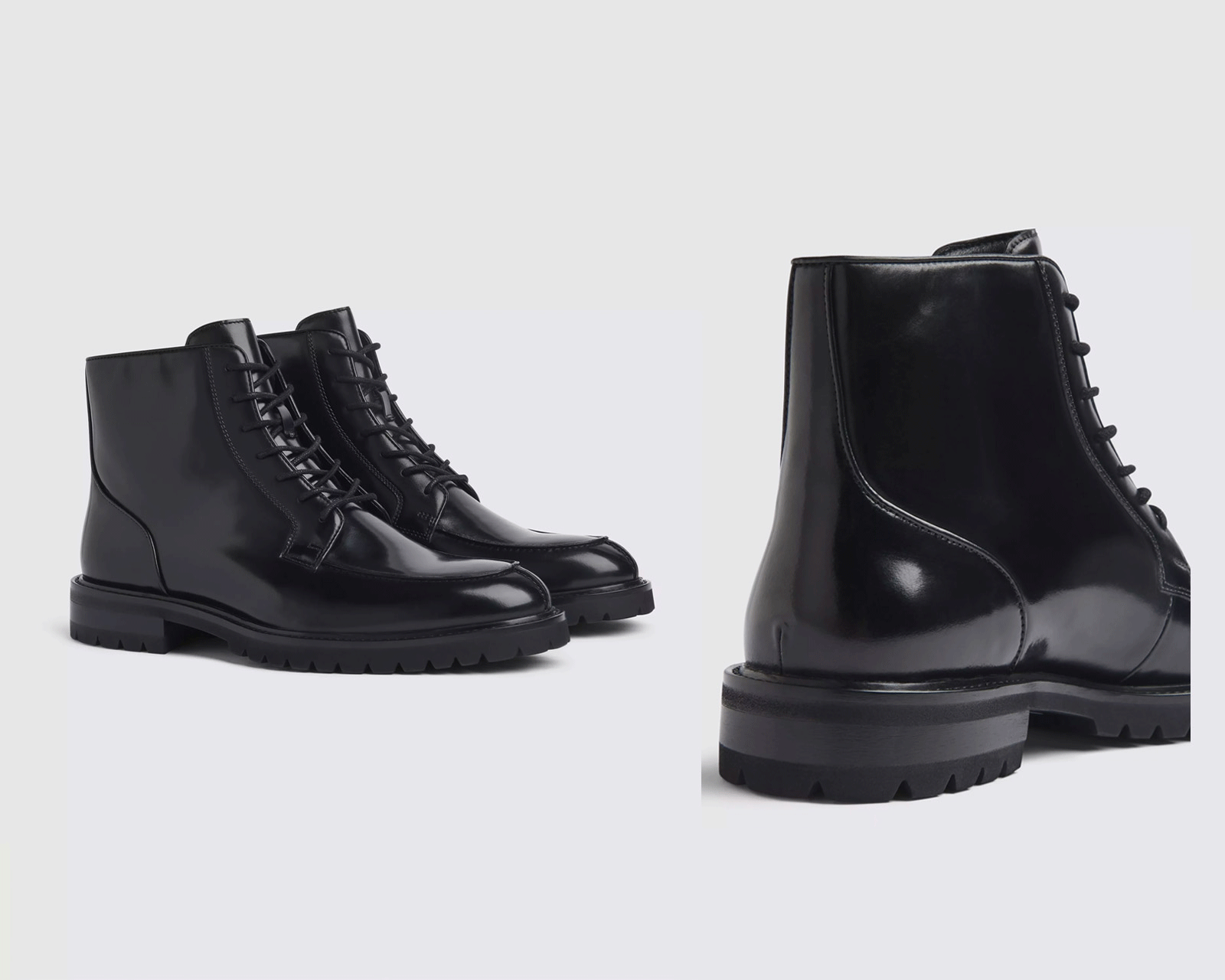 How to take care of your men's winter boots
Want to keep your boots looking good for longer? There are some easy steps (see what we did there) that you can take to keep your boots protected and staying their stylish best.
Protect your boots – invest in a protective spray to waterproof and repel dirt, liquids and stains. Make sure you follow the instructions and reapply regularly to keep your boots in check – it isn't a 'one and done' job. This is especially important if you're rocking a pair of suede, nubuck or fabric boots.
Moisturise your leather – if your boots are made from leather, you'd be surprised how much of a difference conditioning your boots regularly can actually make. It keeps the leather looking good and your boots looking shiny and polished, as well as helping them to last longer.
Keep them repaired – if you spot any damage or stains on your boots, especially on the soles or the heels, look to fix them up straight away to keep your boots in great condition for as long as you can. Damage will just carry on getting worse.
Store your boots properly – don't just kick them off under the stairs if you can help it. Take a little time to wipe them down, clean them up and store them upright so that the leather or material doesn't fold or crease.
Looking for your next pair of men's boots? Browse our collection now.