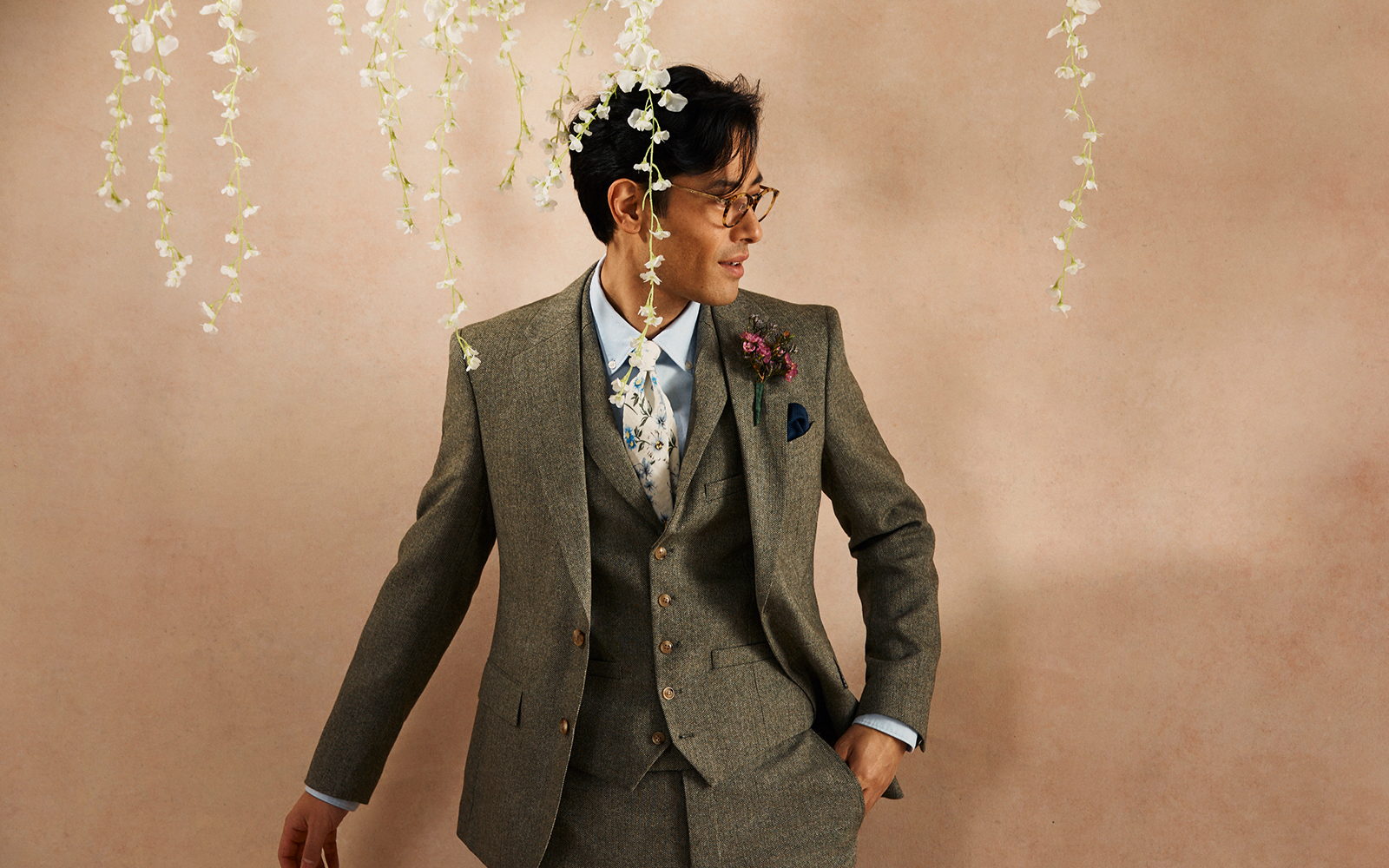 What to wear for your micro wedding
This year has forced lots of couples to give up on original wedding plans in favour of something much smaller. Maybe you're planning a virtual mini-wedding now with all of your guests online, or maybe you'll be able to gather a few of your nearest and dearest together in person, depending on the lockdown rules where you are. Either way, it's probably not going to be quite what you imagined, so all the more reason to do it in an outfit you'll feel great in.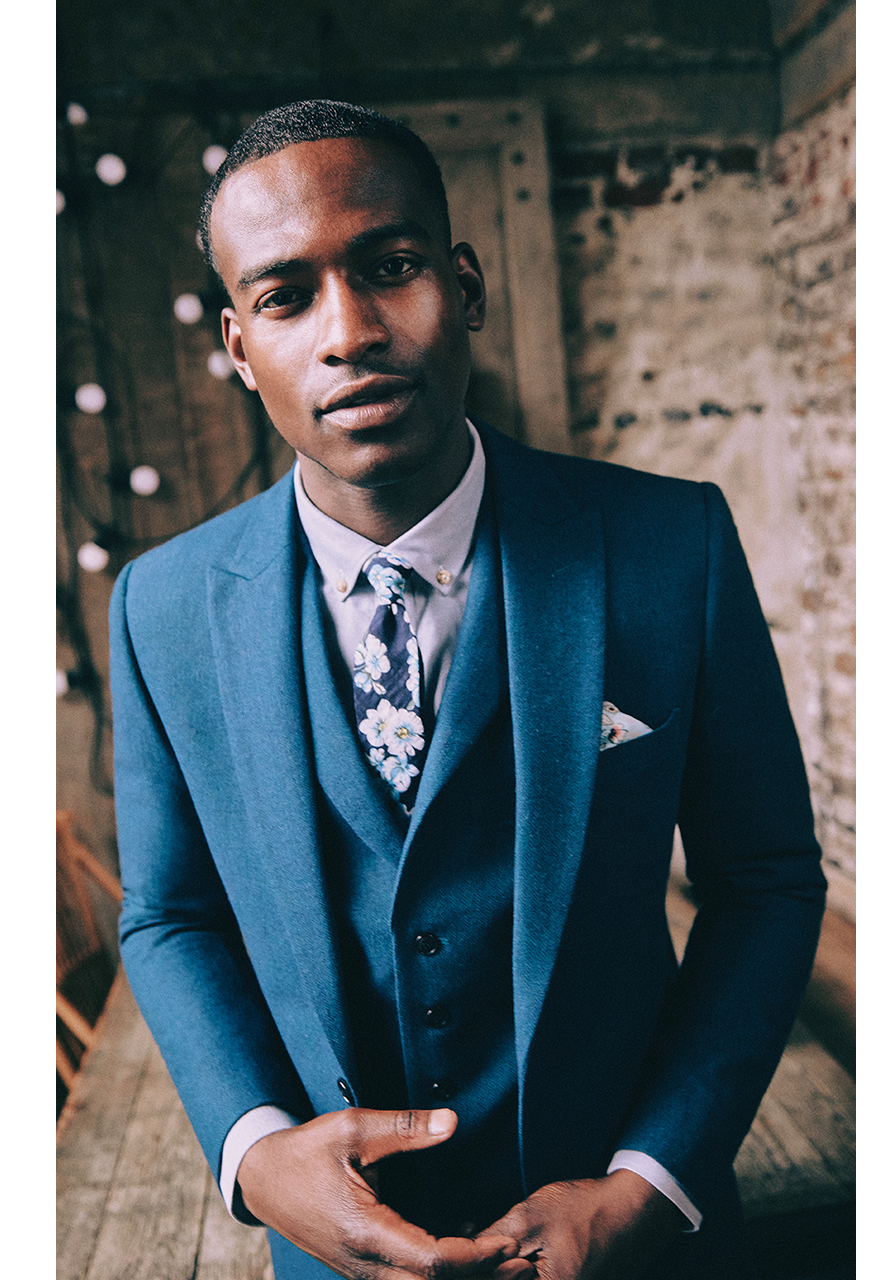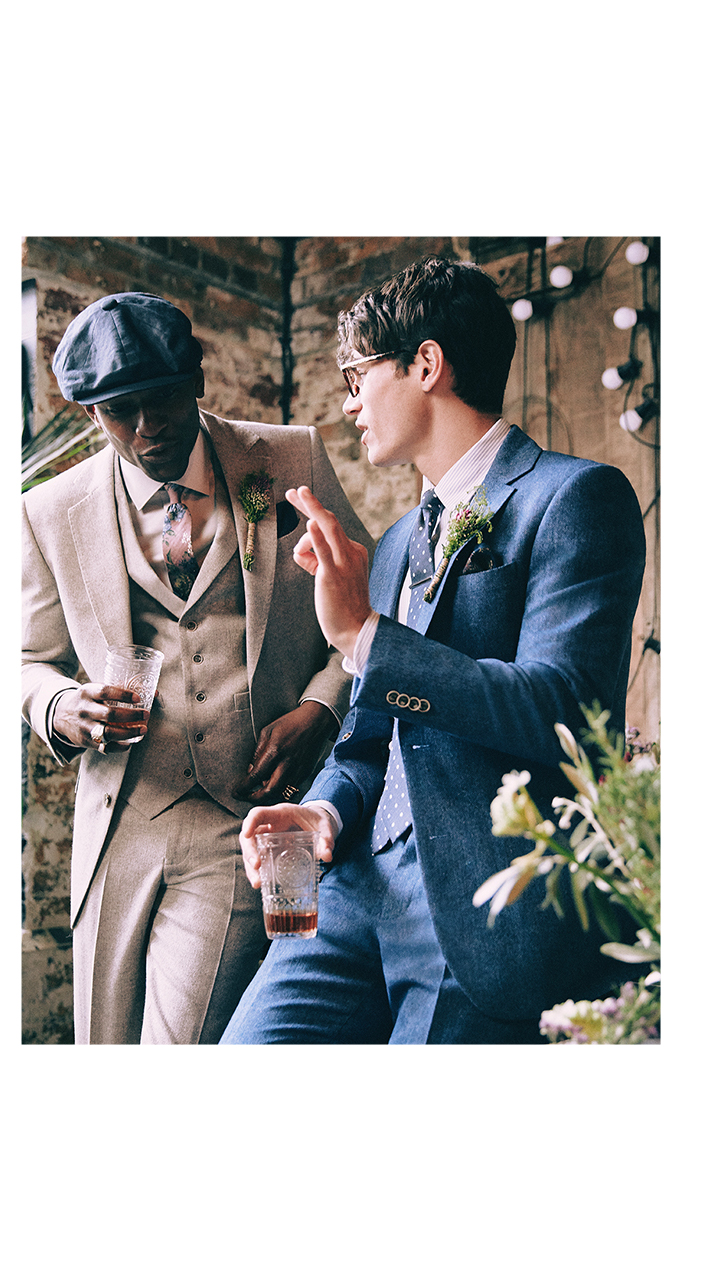 Just because your micro wedding is smaller, doesn't mean it should feel any less special. A three-piece tweed suit is made for winter wedding ceremonies and will feel suitably special compared to the WFH outfits you've been wearing all year.
If budget is top of mind, a tweed jacket will make a smart shirt and trousers you already own wedding-ready with the help of a few romantic-themed accessories. And you can restyle it with a printed shirt for next year's social plans.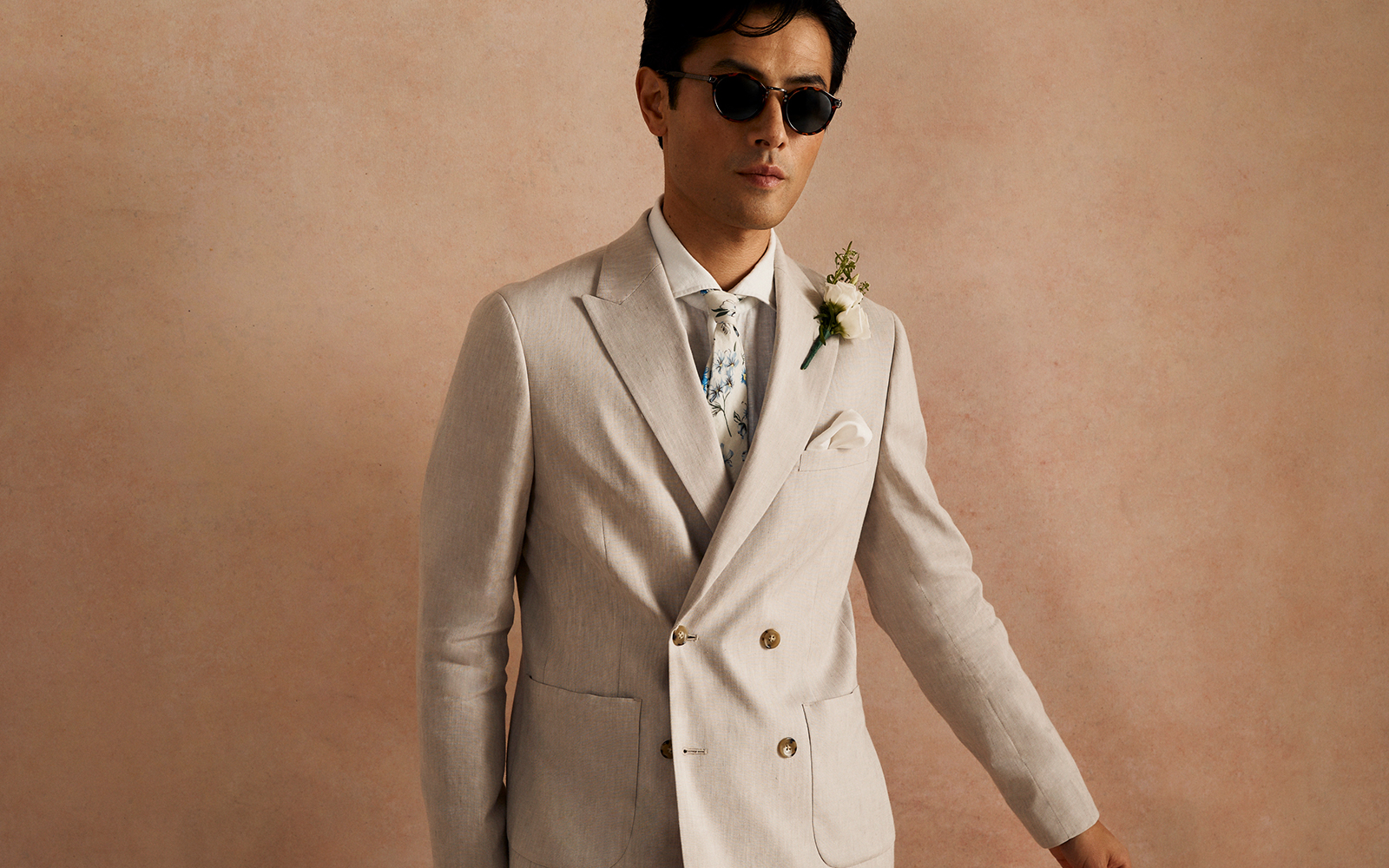 If your mini wedding is taking place virtually, then the usual outfit considerations like venue, time and weather don't matter. Take advantage and wear whatever will make you feel happiest. Pale linen in December? Do it. A full-on evening tux in the middle of the day? It's your day.
Even if your micro ceremony's happening in the real world, you've had an absolute year of it so if wearing a sky-blue suit will put you in a sunnier frame of mind on your big (little) day, we're right behind it.
Planning a minomony for now, with the wedding party later? A low-key look styled with a t-shirt will suit the mood at your scaled-down celebrations and will make the full wedding works of tails for you and your groomsmen feel all the more special next year.
If our stores are open (lockdown rules permitting), we'd love to see you safely there to sort your outfits. If not, you can still book your look for next year on our hire site.

SHOP WEDDING SUITS