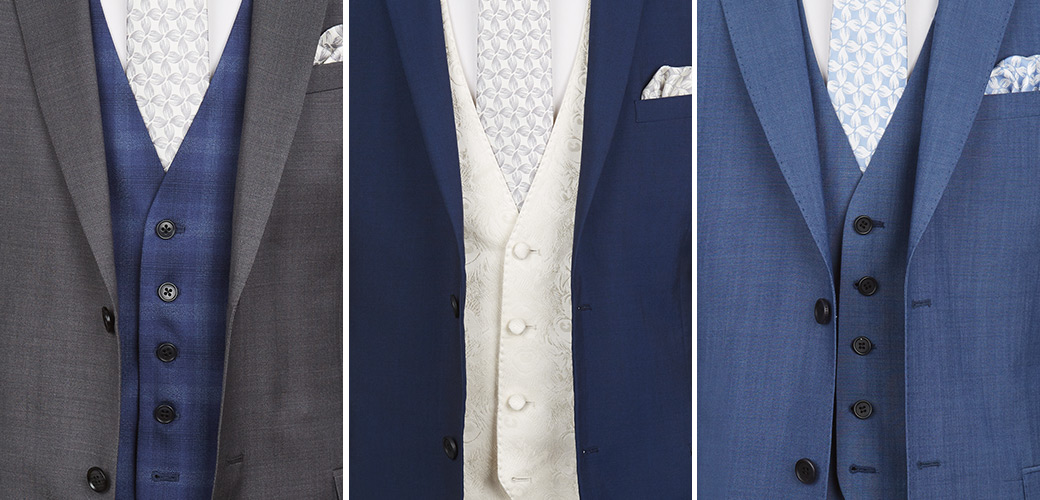 Want to look on-trend, no matter how formal the occasion? That's where mis-matching comes in.
This year, Ted Baker has done the work for you with a new formalwear collection. If you're going to the National Wedding Shows in Birmingham and London in February, you'll see them for yourself. It will be ready to hire soon, but here's a sneak peek…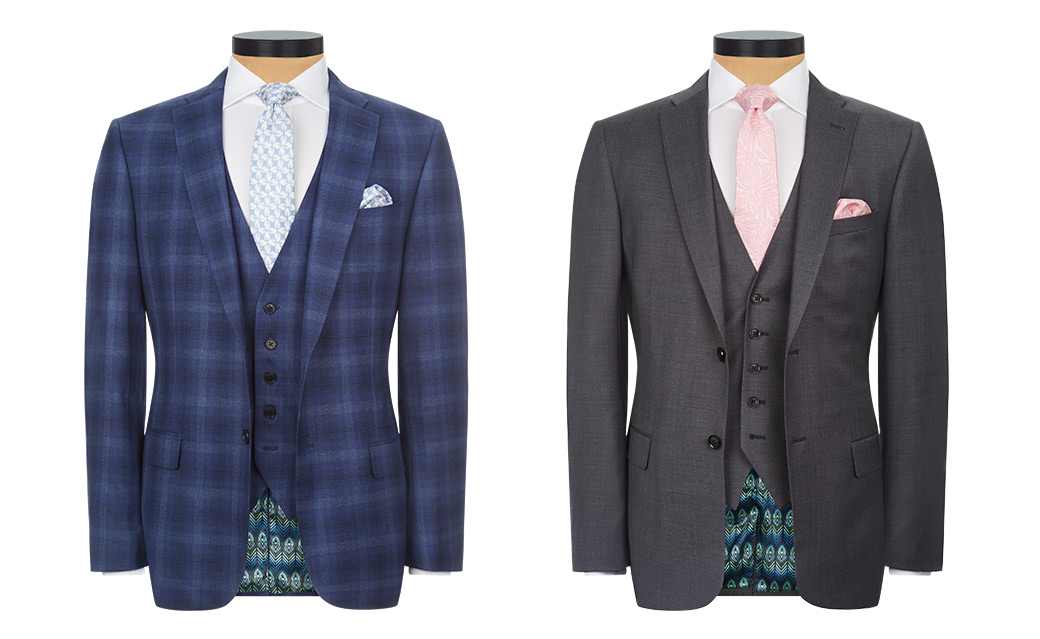 PATTERN PRO
Noticed that patterns are everywhere in menswear? They're having their time in the spotlight, and it's no surprise that Ted Baker's new formalwear is at the centre of this trend. A Prince of Wales Check in blue makes a bold statement. It's a smart pattern that will look at home at any formal occasion.
The plain, slightly darker charcoal suit is just as sharp but more subtle. Both have a clean, streamlined look, and the grey tones are easily matched with a range of neckwear and pocket squares. Warm up the outfit with a bold, bright tone, or keep it simple with a neutral colour for a handsome, classic finish – it's up to you.
They're additions to the ever-popular deep blue and faded blue suits in the Ted Baker hire range. The darker blue is a classic that will complement most skin tones, and the faded option has a brighter hue for a more stand-out look.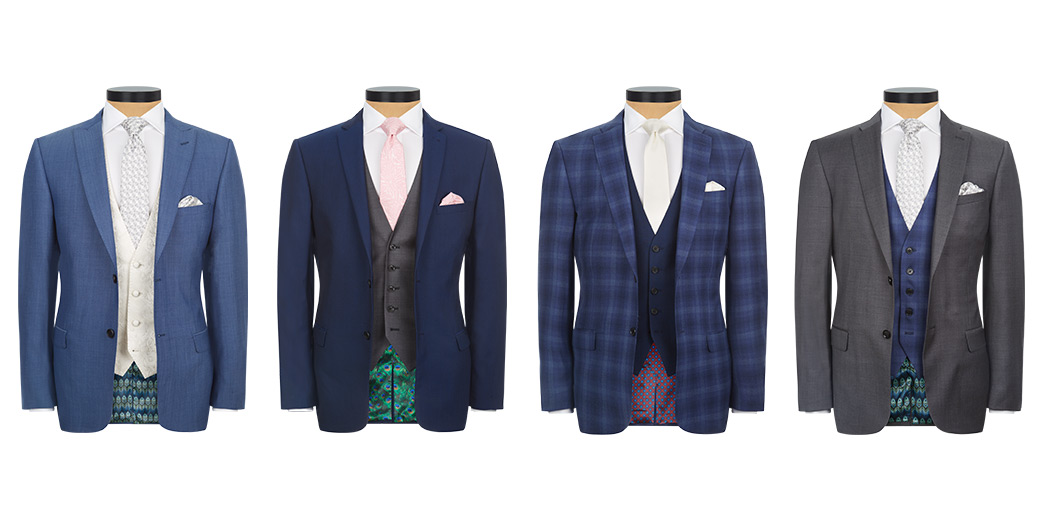 IN THE MIX
You don't have to pick one or the other with this line-up. They're made to complement each other, so you can mix up the look for a stylish outfit.
Try switching out the checked waistcoat for the plain one to tone down the full checked suit. Or do the opposite with the plain grey two-piece suit and checked waistcoat to add extra depth and colour to your outfit. You could also wear the plain trousers with the checked waistcoat and jacket to give your outfit a layered effect.
The blue suits also look great with both the checked and grey waistcoats, and you can try on lots of combinations at an appointment to find the one that's spot on. If you're organising a wedding, you might like to have the groom wearing more pattern than the other groomsmen to make him stand out. It's quite a popular styling option – especially if the groom isn't one for blending in to the background.
SEE FOR YOURSELF
We'll be at the National Wedding Show with both of these suits and others available for hire. Drop by to say hi and see them for yourself. A couple of our hire experts will be there to share their words of wisdom, so feel free to come armed with questions.