THE UK'S FAVOURITE FACIAL HAIR STYLES, REVEALED
Last month, we commissioned research on the UK's favourite facial hair to find out what's top of the 'staches in 2022.
Combining search trends and social media insights, we found the most loved, most popular and most impressive facial hair styles, perfect if you're in need of some style ideas for your moustache now that Movember is over.
The classic handlebar moustache, a long style with curved ends, named after its resemblance to the handlebars of a bike, comes out on top with 85% of people saying they loved this style.
A soul patch, a tuft of facial hair below the lower lip, was the second most loved, followed by the walrus, a thick, bushy moustache style that drops over the mouth. You'll have spotted the walrus on celebs like Tom Selleck, Henry Cavill and Joaquin Phoenix.
The style with the least love was the Shenandoah, a longer style of beard that sits under the chin with no other facial hair or moustache.
The most searched-for facial hair is the Ned Kelly. This style of beard is named after 19th-century Australian bushranger and outlaw, Ned Kelly. It's a full, luxuriant beard that's accompanied by a moustache.
In second place is designer stubble, one of the most-seen celebrity facial hair styles. You'll have spotted this on everyone from Brad Pitt to 50 Cent. The classic handlebar is sitting in third place when it comes to online searches.
The soul patch was the least searched-for style, despite it being one of the most loved facial hair styles around.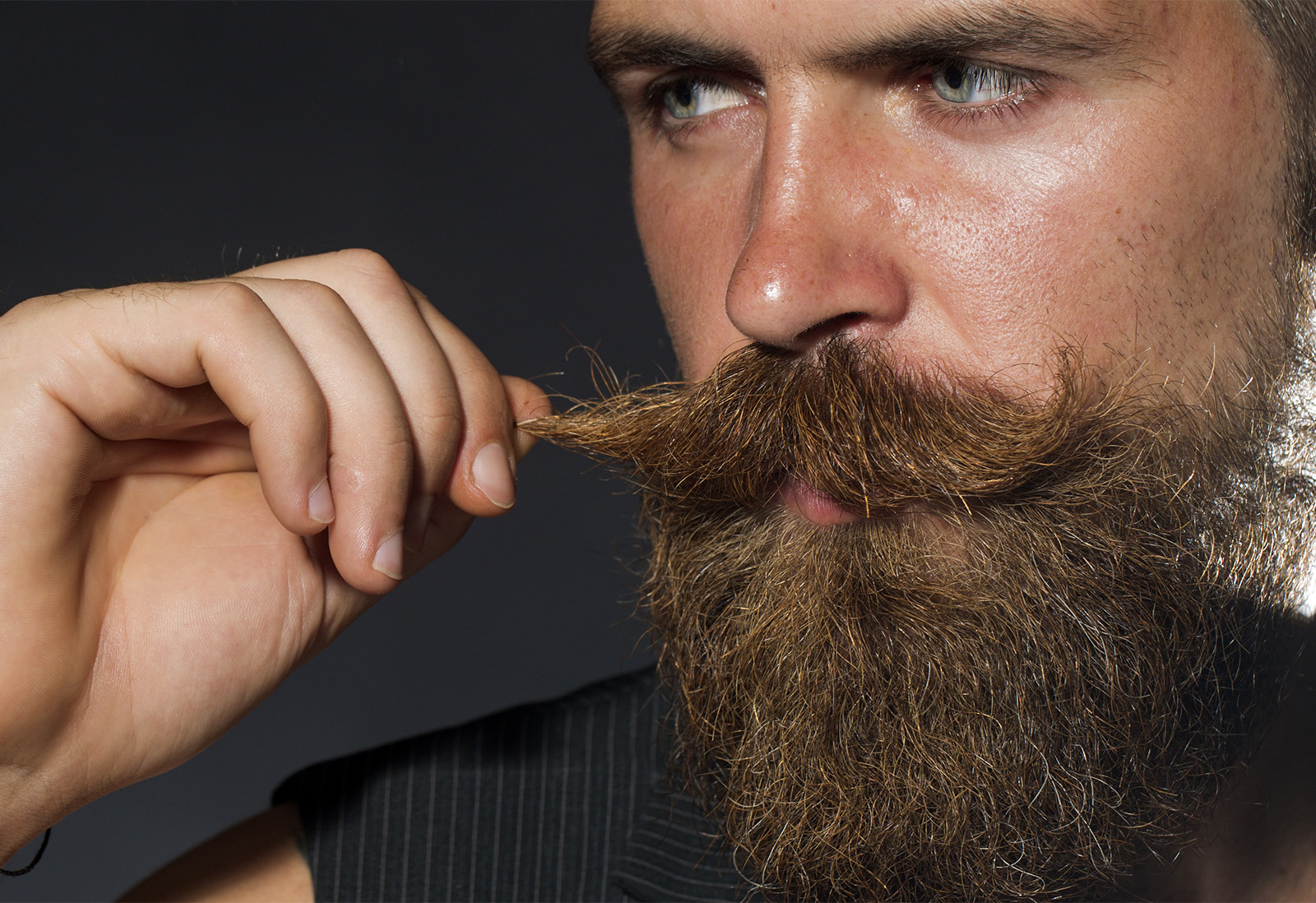 Most impressive facial hair
The most impressive facial hair, based on social media, is the Ned Kelly. This is followed by the toothbrush and the horseshoe. All three of these styles require dedication to growth, shaping and grooming to create a look that's either fuller and longer than your average beard, or considerably more styled.
The horseshoe is a moustache/beard shaving combo that extends to the chin, you might have seen it on classic celebrities like wrestler Hulk Hogan. The toothbrush is a little more prim and proper. It's tight, trimmed and with vertical (or almost vertical) styles. Think classic Charlie Chaplin.
Again, the Shenandoah came in last place for the most impressive facial hair style with just 3% of people deciding that it had the wow factor.
Best overall facial hair style
Based on popularity and what people are saying about them online, it's joint first place when it comes to the best facial style overall.
The Ned Kelly and the walrus tie for first place as the facial hair of choice for most men. These iconic styles are full, fluffy and make an impact, so it's no wonder they're some of the most popular and most-loved styles.
Moss carried out this research in support of Movember, which took place last month. It's an annual event where men grow moustaches throughout the month of November to raise awareness of men's health issues, such as prostate cancer, testicular cancer, and men's suicide.