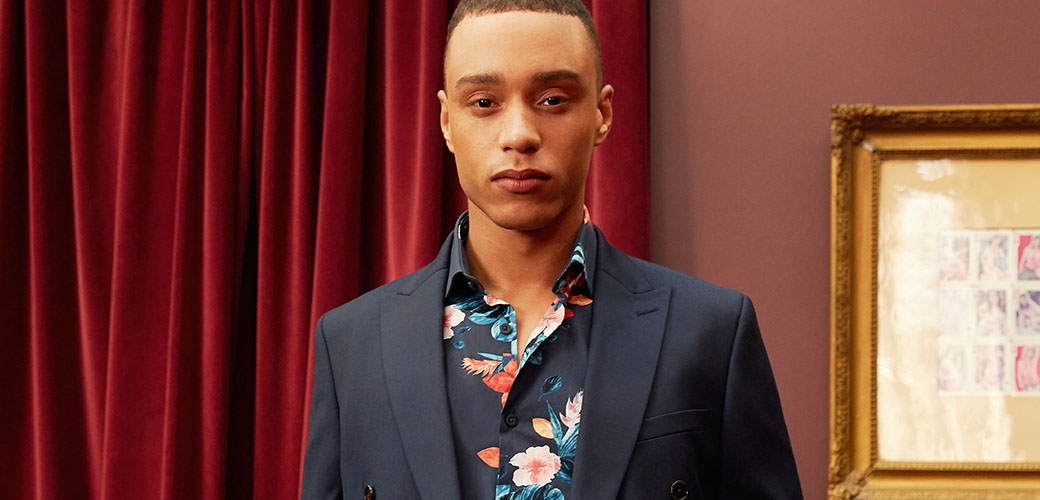 EVERY PROM SUIT NEEDS ITS SIDEKICK
• WORDS: C. STEWART
Think of it this way: your suit might be the hero in your prom outfit, but even the best heroes have a partner in crime. A great prom shirt will make your suit look its best, playing a support role to your overall look. Sometimes it'll even steal the spotlight. Either way, the two need to work together to get the best results.
Here are four winning suit and shirt combinations to get you going.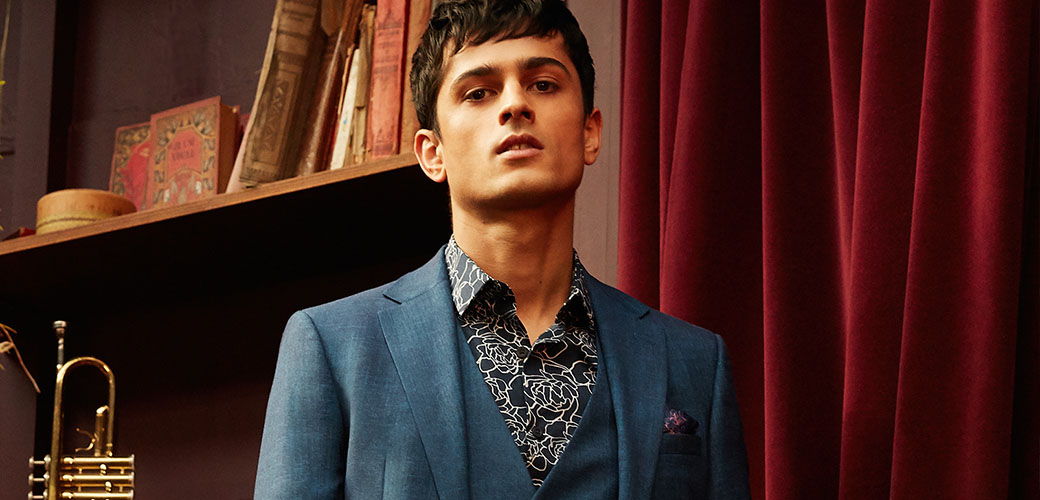 TONE ON TONE
Bold, but surprisingly easy to pull off. This season's graphic-print shirts might seem a little daunting for some, but wearing one with a suit in a very similar shade streamlines the look because there's less contrast. It also keeps the focus firmly on your statement shirt with only maybe a patterned pocket square to add a shot of contrast colour.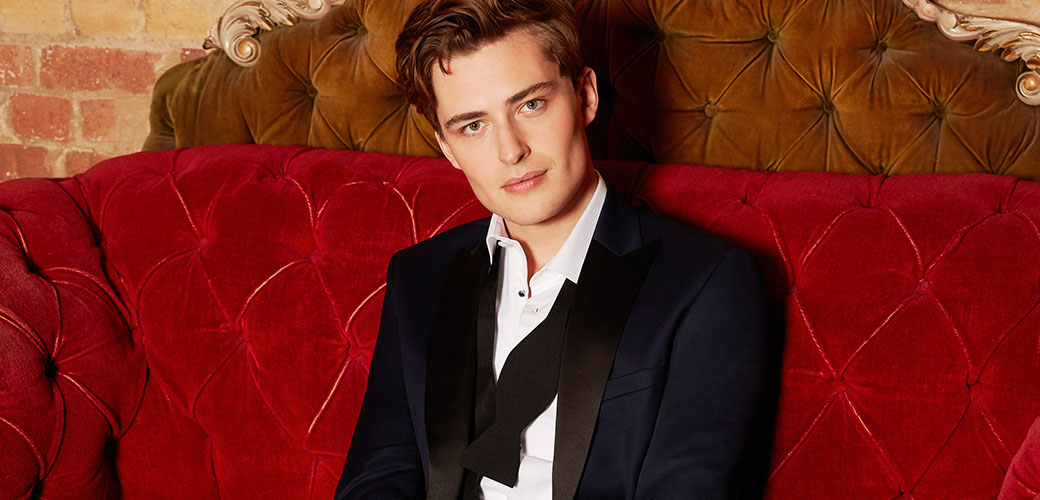 TUX AND WHITE SHIRT
A classic black tux is supposed to be worn with an impeccably pressed white dress shirt and, really, they don't look as suave with anything else. But this is prom and you've got years of sticking to formal black tie rules ahead of you, so feel free to throw a more casual shirt into the mix. It should really still be white for the full tuxedo effect but forgo the traditional bib version in favour of a stud-buttoned one and leave it unfastened at the collar for a more relaxed take.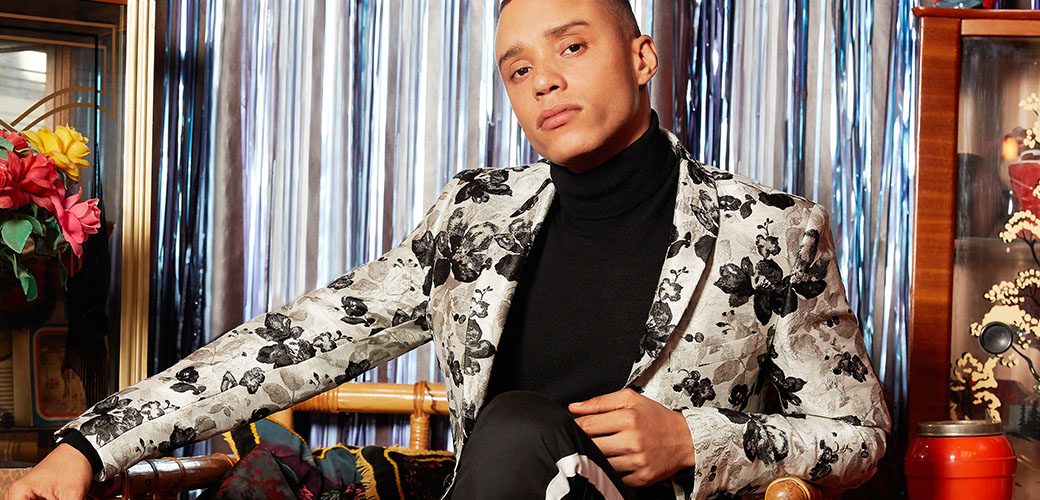 MONOCHROME STATEMENT
Gone all out with your jacket? Then you'll need a solid foundation piece to support it. This prom jacket ticks off metallic brocade cloth and a large-scale floral motif in one – that's already a lot for any look, so you've got to be careful not to stray into 'too much' territory. A black shirt is suitably simple but will feel more nighttime-appropriate than a white one, or lean into the gentleman's lounge look with a block-colour rollneck instead.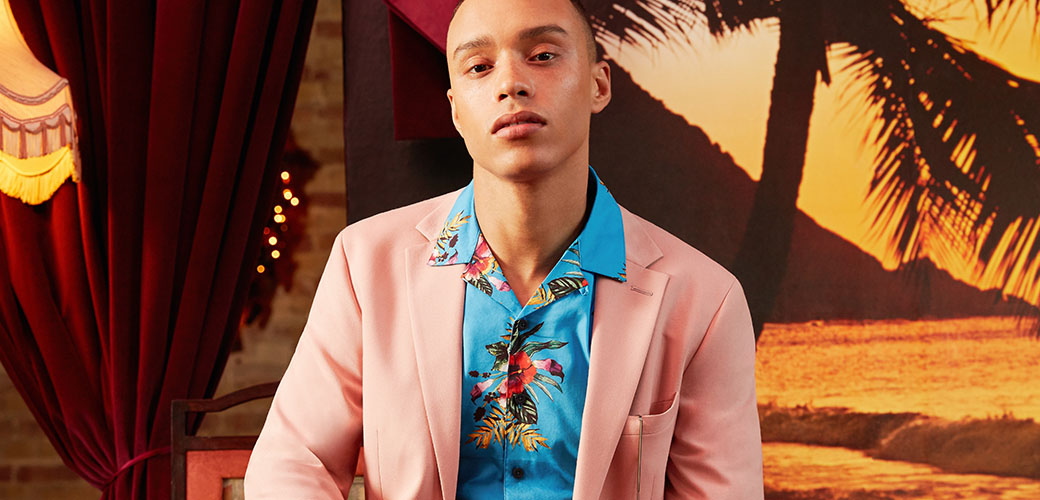 FLORAL AND PASTEL
It doesn't get much fresher than a tropical floral pattern. Except a tropical floral shirt paired with this season's freshest pastel suiting. You don't need them to match but you'll want to pick a floral pattern with similarly toned shades to your suit. In this case, the shirt's pink and red motif complements the suit's pink cloth, while the high-contrast base colour adds impact.