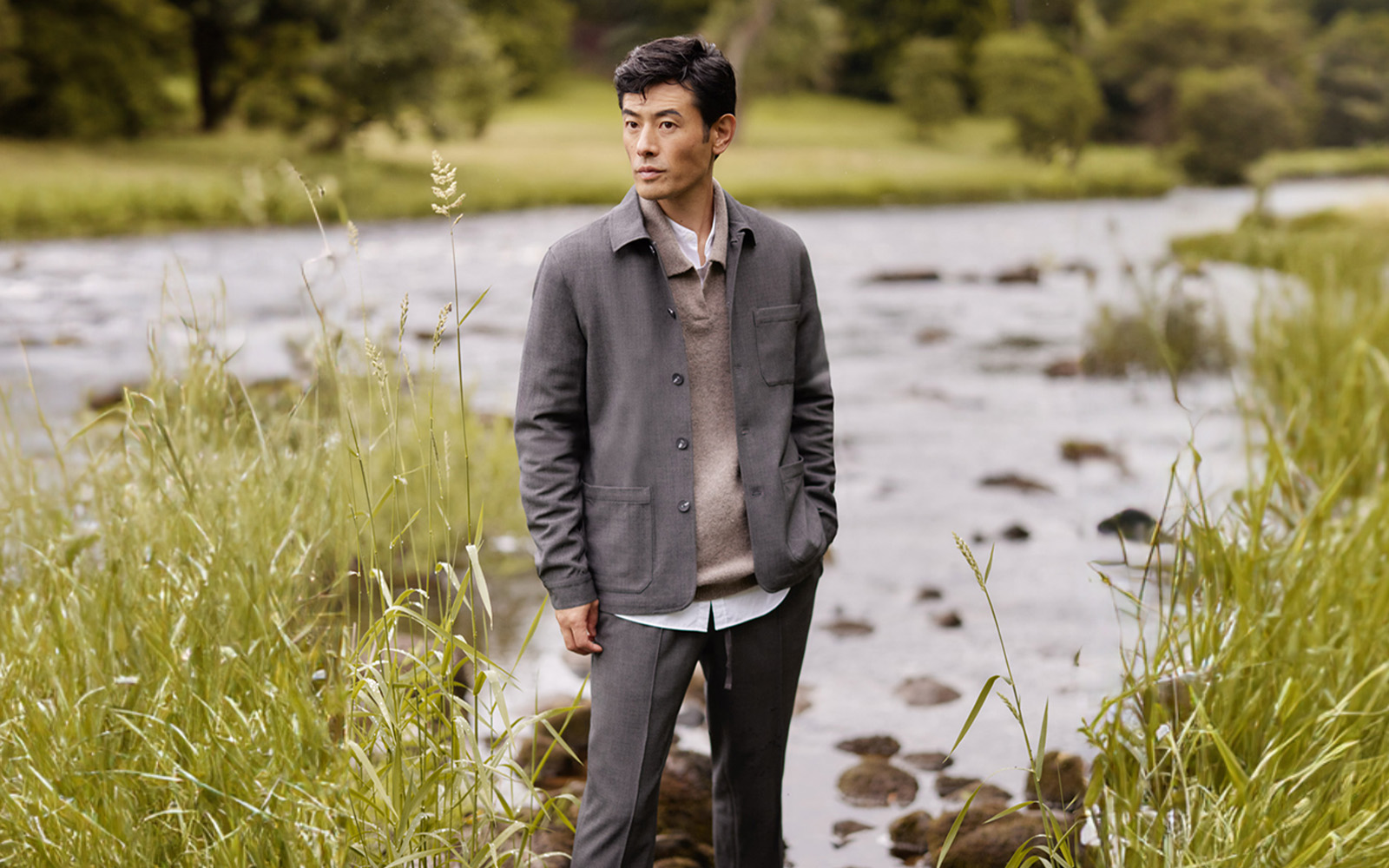 SHACKET VS. OVERSHIRT – WHAT'S THE DEAL?
You'll have seen the word a lot this season: shacket. But what exactly is it? What makes it different from an overshirt? And how are you supposed to wear it? Answers here.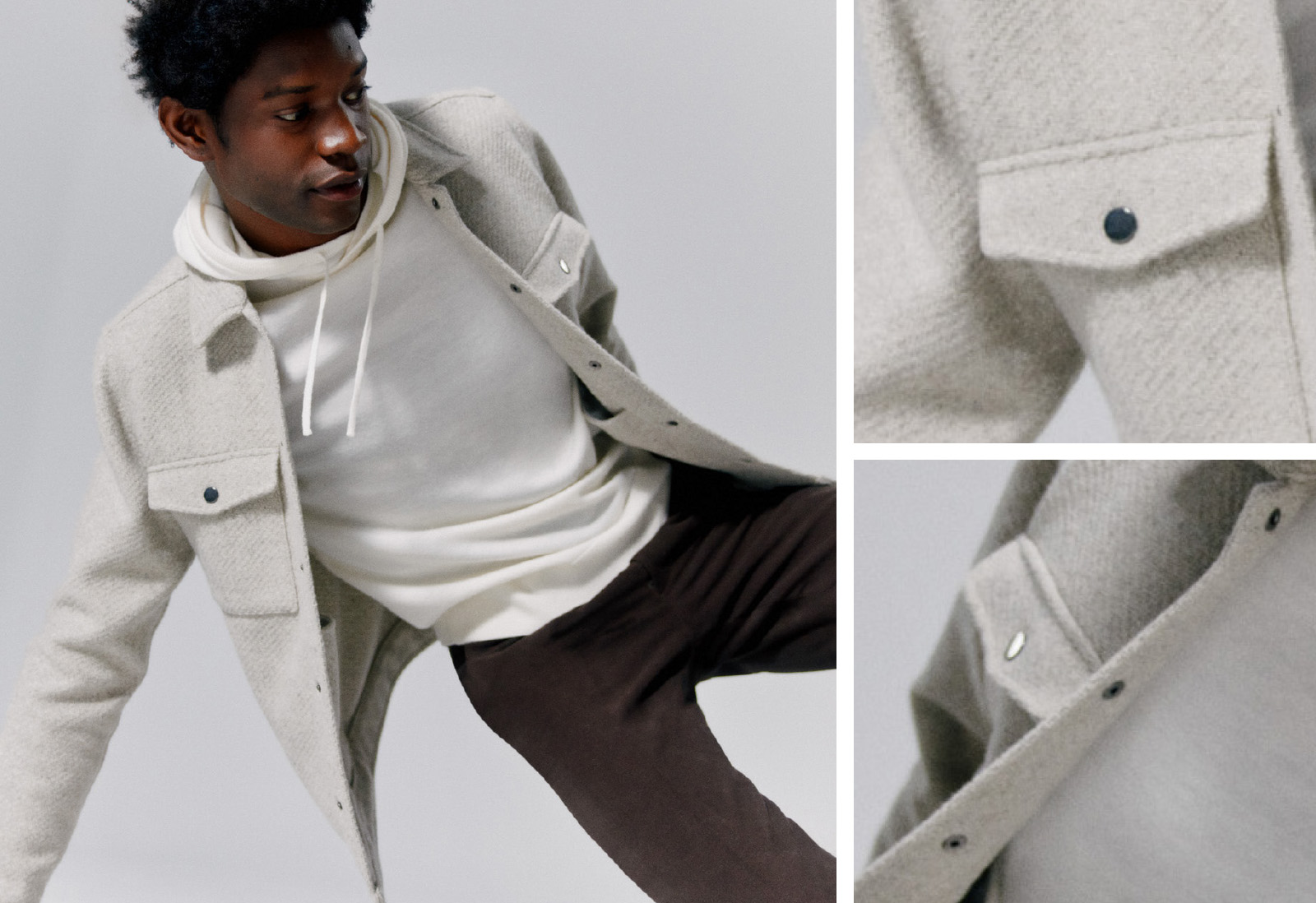 What's a shacket, then?
A shacket fuses the best of two staples – it wears like a shirt but is thick enough to keep you warm like a jacket.
If it's not already, it'll be one of the hardest-working items in your wardrobe. You'll easily trade a coat in for one when it's cool but not cold, or use it as a layer to build up your look when you need extra warmth.
What's the difference between a shacket and an overshirt?
We can't go any further here without ironing this out: in truth, shackets and overshirts are widely interchangeable by name and you'll find either word used for the same sort of styles by different brands.
Our take is that a shacket leans more on the jacket end of the scale with thicker fabrics, a weightier hand-feel and more jacket-like details. Whereas an overshirt feels much more like a shirt but has a more relaxed fit than your usual button-up so you can layer it over other pieces.
Whichever term you land on, they've both got a utilitarian feel that'll make a smart outfit feel more casual and smarten up a casual look. Magic.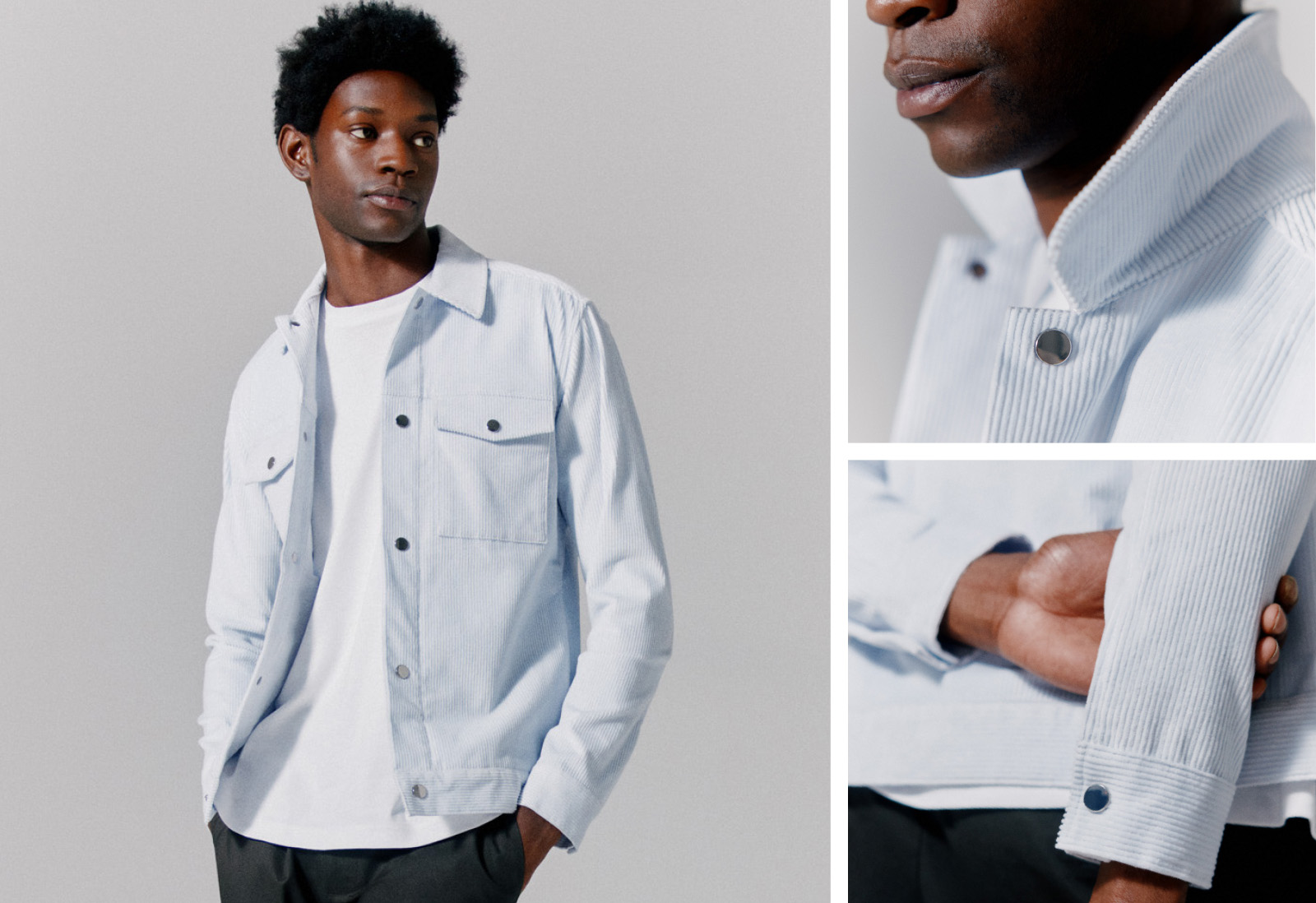 Types of shackets and overshirts
It won't surprise you that shackets and overshirts come in all sorts of forms. From lightweight and layerable to weighty and warm, there's a style to cover all of your outerwear needs.
A wool shacket is a true shacket by our book. Ours comes in a trucker style this season, tailored to your body to smarten up a casual look. Crafted from a wool blend, it'll keep you warm as the seasons shift and is great for when it's not quite cold enough for a coat.
For something lighter, a linen shacket is a breathable take on the look that will make a nice contrast worn over knitwear and imply you've put some thought into your outfit. Otherwise, a relaxed overshirt offers the sort of ease of wear that means you can throw it on and go live your life. Our cord trucker is crafted from a soft stretch cotton that's comfortable, velvety and easily smartens up a casual outfit. It comes in a light blue hue, breaking up the more muted colours of the season, and works just as well over a boxy t-shirt as it does under a parka. As it's designed like a shirt, it can be worn like one too. Combine with jeans, chinos or joggers and finish with a sporty trainer for an easy weekend look.
Flannel and cord overshirts are particularly great for layering; lighter than shackets but weightier than a standard overshirt, they can be styled in a variety of ways depending on the season. Throw over t-shirts or thick knits and you'll have a solid weekend outfit whatever the weather.
And finally, a checked overshirt is a men's casual staple that adds a shot of pattern to your lineup. This one is made from a Japanese wool-blend fabric that has a brushed finish, adding texture to one-dimensional outfits. With a tailored fit that offers a more refined profile, it's still cosy and comfortable enough for chilly walks in the park. Pair with an acid green roll neck and matching check scarf for a real stand-out look.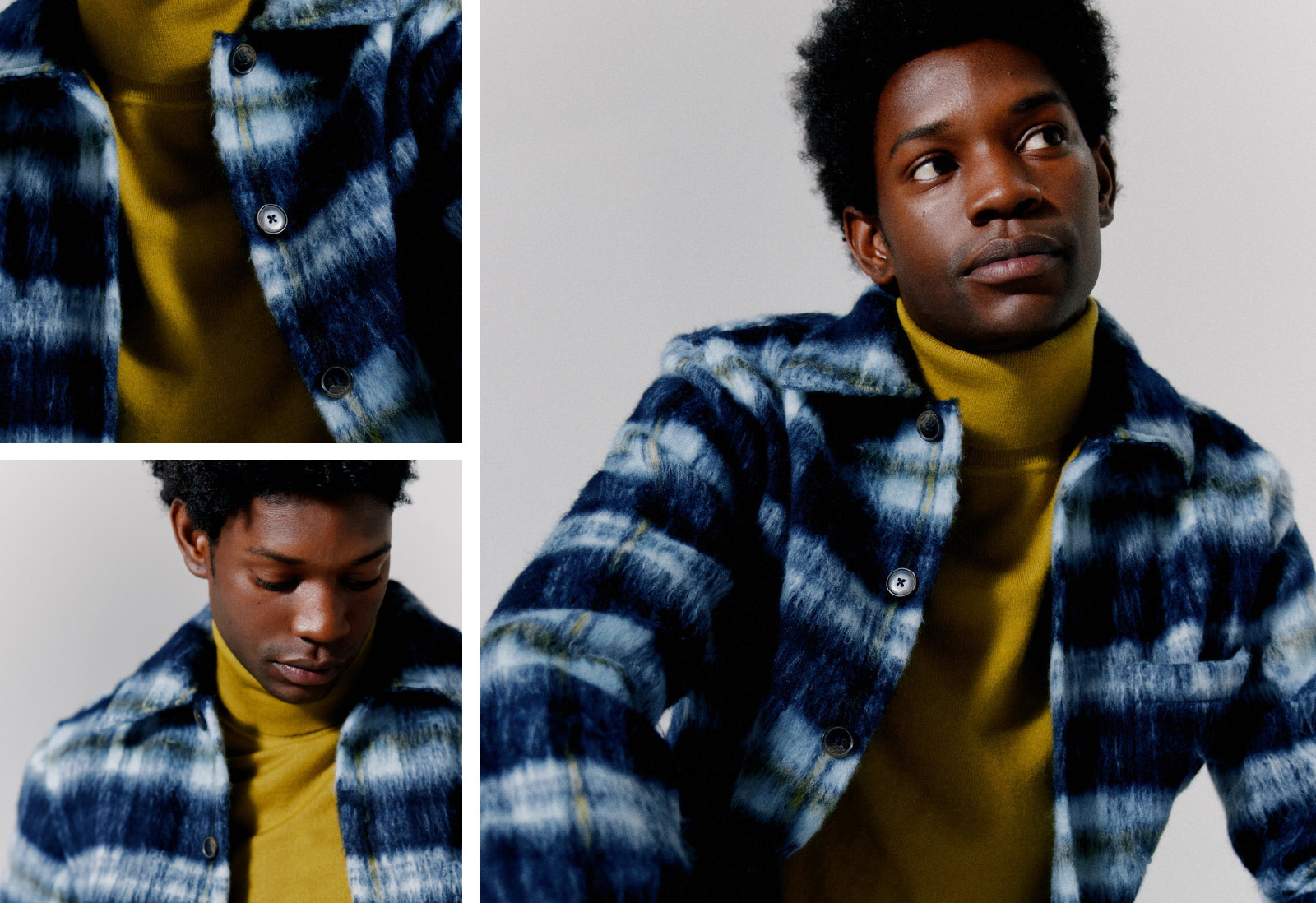 How to style your shacket
The simple answer? Wear it with just about anything. You'll find a shacket or overshirt as versatile as your favourite denim – and it'll go with pretty much anything your jeans do too.
For the most layering potential, look for a boxier fit and a longer line than your standard shirt. Wear yours to wrap a casual look up into something that bit more refined, like with a merino-blend zip neck and a pair of coordinating joggers for an easy weekend outfit. Or try an overshirt with a pair of tailored trousers and leather loafers for a hybrid smart/casual office look.
If it hasn't done enough to earn its spot in your wardrobe already, know you can use a shacket as a light layer over a jumper or T-shirt in spring and autumn. Then, when it's properly cold, use a mid-weight overshirt as an extra layer to trap air between a knitted jumper and your winter coat.