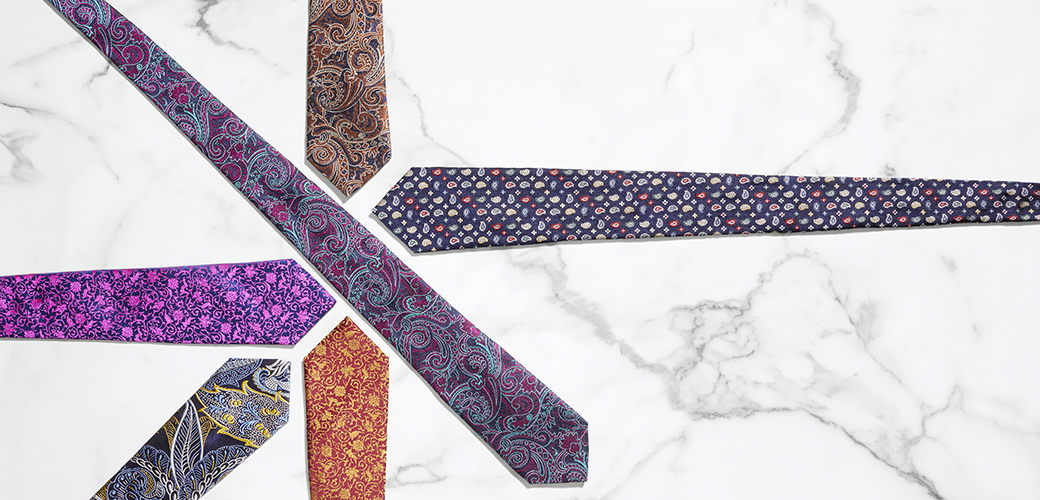 A story of heritage, craftsmanship and really, really good colours.
We're proud to work with some of Europe's finest mills and suppliers to bring the very best cloth and craftsmanship to the British high street. Case in point? Our premium Moss ties that are made in England by master silk weaver Vanners, which has been creating luxurious accessories in Sudbury, Suffolk, since 1740.
A finely made accessory has the power to lift your outfit beyond the norm and these beautiful ties are a prime example. Crafted from pure silk, they've got a slightly wider than average blade measuring 8 cm, which nods to traditional English style and makes a strong focal point for formal outfits. But really, the statement here is all about the pattern and colour – classic patterns like paisley and florals brought to life with the beautifully bright colours that are Vanners' hallmark.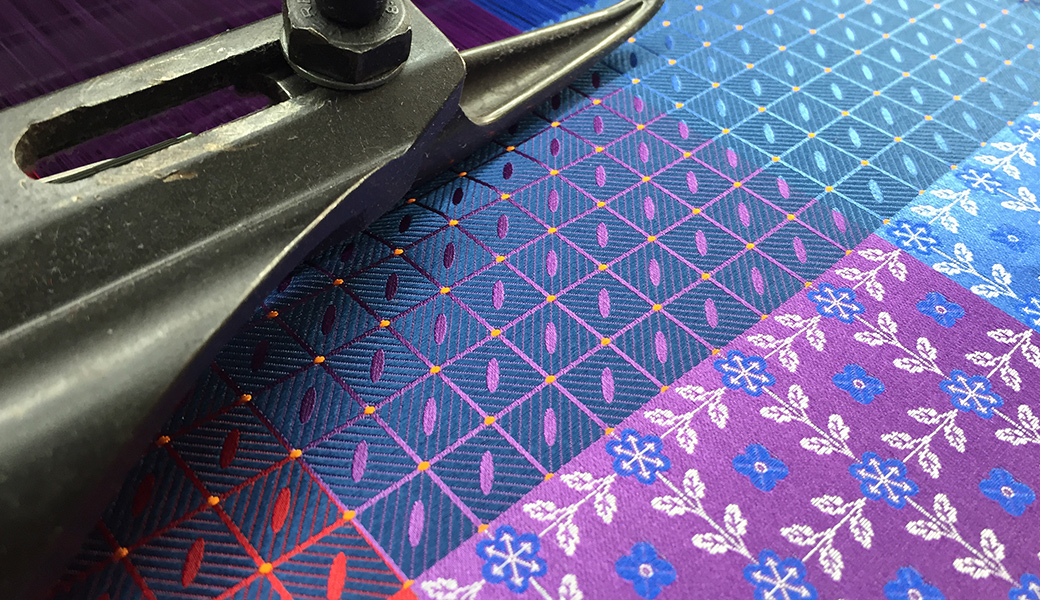 The esteemed mill began weaving silk fabrics for neckwear over 100 years ago when ties were still relatively new for men (who until then had mostly worn cravats). It remained one of Europe's most prestigious silk weavers throughout the twentieth century, specialising in state-of-the-art jacquard and dobby weaving. Today, the world's leading design houses call on Vanners for its rare ability to create double layers of single-toned thread, creating the distinctly vivid colours that set these ties apart.
Sourcing only the best mulberry silk, Vanners uses luxurious 7-ply silk for weft, which is loftier and richer than most other weavers use. Its rich jacquard weaves are achieved with exclusive 350 ends-per-inch warp counts that give incredible texture and detail. Not only this, but Vanners has its own dyehouse and is able to create an unparalleled range and depth of shades with over 360 weft and 20 warp colours prepared, dyed and woven in-house.