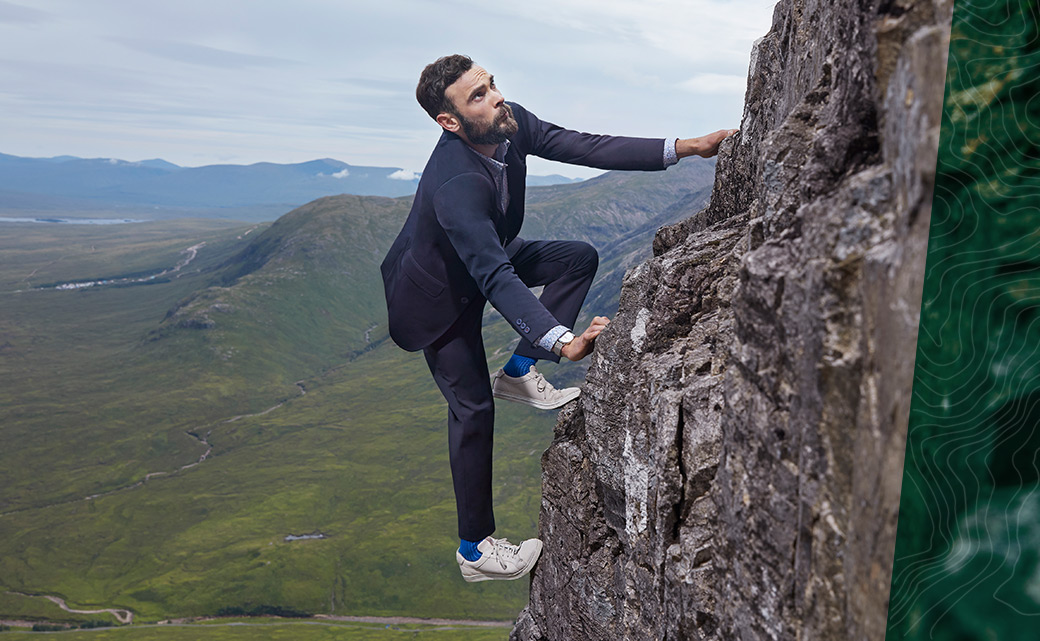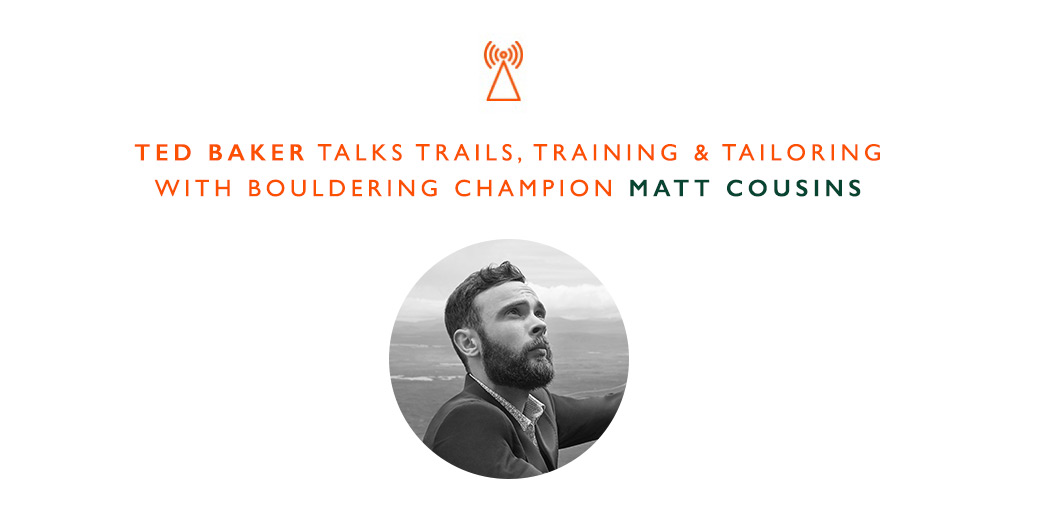 Meet the man putting Ted's Performance suit through its paces.
Having first tried his hand at climbing at the tender age of eleven, Matt Cousins has been confidently making his way to the summit of the sport, in which he has firmly established himself as one of the foremost talents.
Based in Herne Bay, Kent, Matt thanks his first climbing teacher, who taught him to climb on a small indoor wall at secondary school, for his introduction to climbing. Before long, he had progressed to competition climbing and international events.
Now a professional climber and route-setter, Matt has spent the last few years focusing on the competitive aspect of climbing. After a short break from the sport, he returned in 2012 and was soon selected for the GB Climbing Team.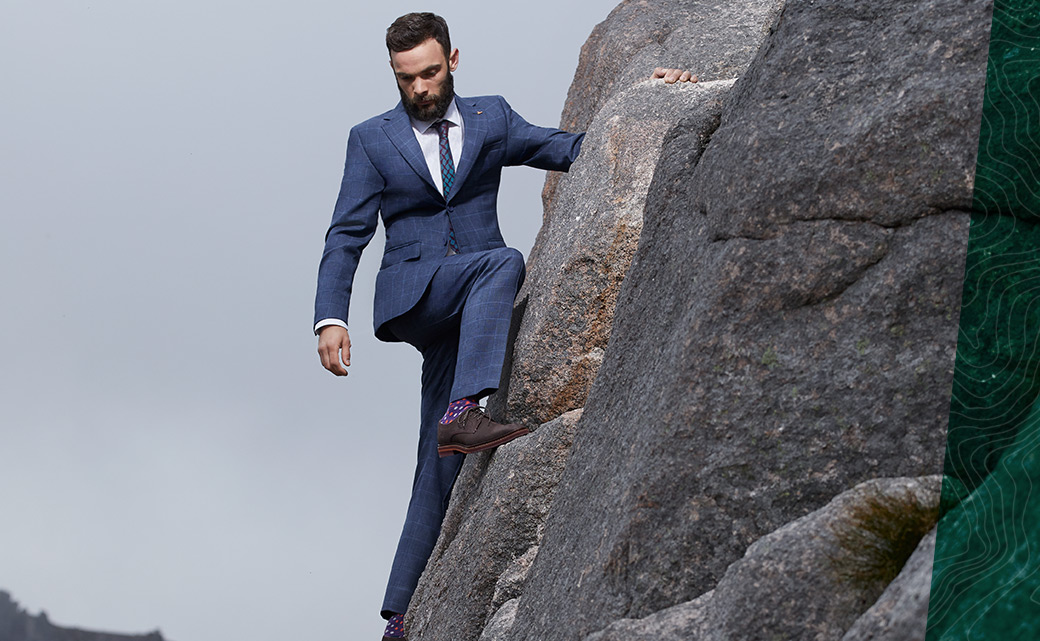 The focus clearly paid off, as Matt now represents GB in competitions all over the world. "I've had lots of performances that I'm proud of, but the one that sticks in my mind is winning the British Bouldering Championships in 2016, which was amazing," he says.
Returning to the same competition this July, Matt once again ended the competition on the podium, with an impressive second-place finish.
Never one to shy away from a challenge, Ted enlisted the bouldering specialist to put his new Performance suit through its paces versus the dramatic splendour of Glencoe, in the Scottish Highlands.
Launched in 1999 as the original performance suit, Ted's Endurance collection was a pioneer for a technical take on tailoring. Now, a little ahead of the twentieth anniversary of its release, Ted presents a new generation of performance tailoring.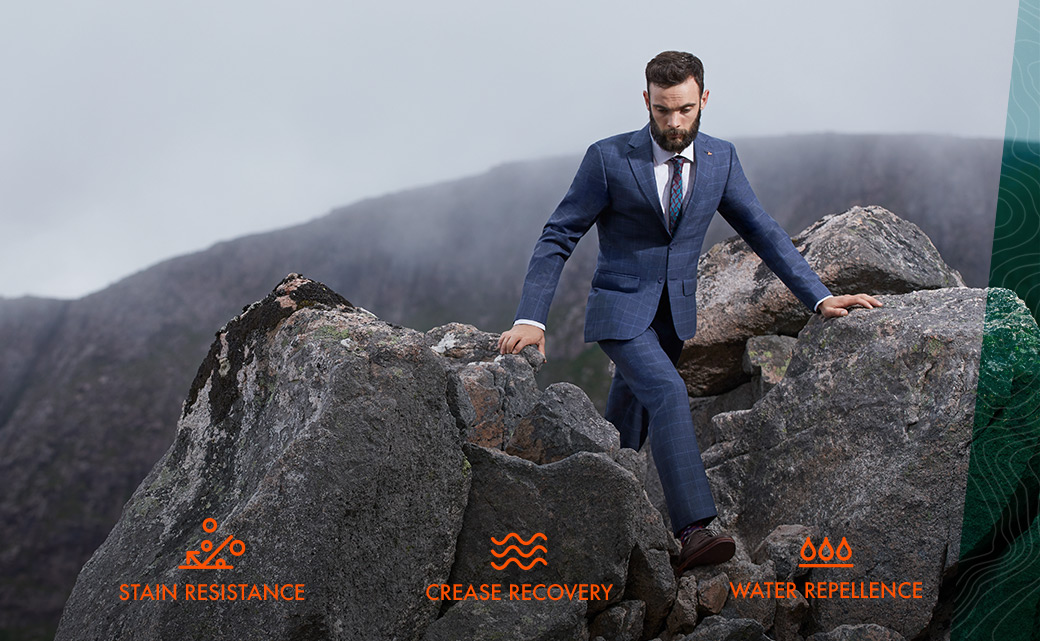 Matt explains that joining Ted in Glencoe was about exploring new routes: "It was a chance to explore a beautiful new area with Ted, who was perfectly happy to let me get on with the climbing. It was great fun!"
Asked whether the suit stood up to the test that the climb presented, Matt was pleasantly surprised. "It felt really good actually – better than I expected! Climbing is a full-body sport and requires a lot of flexibility. The suit didn't restrict movement at all. It was very durable too; after three days of scrambling around on rocks and it still looked like new."
Crafted from super 100 fabric with a subtle natural stretch, the Performance suit resists creases while its naturally breathable composition repels water while also being quick to dry and resistant to stains.
"The suit wicks water incredibly well", says Matt. "There was a moment in the filming where I had to basically put my arm in a waterfall and my shirt cuff was soaked, but the water just rolled off the suit fabric.
"There are some really nice finer details too, with beautiful stitching around the inside of the collar and in the lining. I love the combination of great quality, attention to detail and unique style."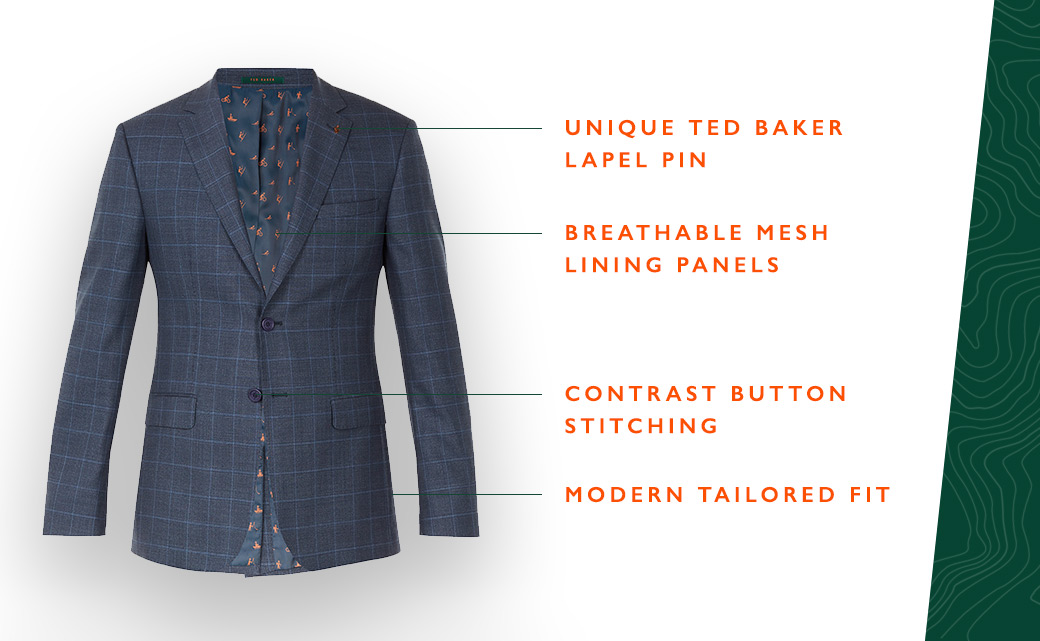 The Performance suit features a modern, slim-fit cut with tapered trousers and a flattering notch-lapel jacket, available in a variety of colour and textile options, including navy and a blue check.
Finished with Ted's signature eye for detail when it comes to statement linings, bespoke hardware (such as rubber tabs on the inner pockets and a branded lapel pin) and considered elements, the Performance suit carries the baton for Ted's enduring Endurance collection, making a bold fashion statement while simultaneously offering the ultimate in city-proof practicality.
Having pitted the performance suit against the decidedly tougher test of the Scottish Highlands, we asked Matt if he would wear the suit to climb again. "Most definitely!" is his emphatic answer. "Just like Ted, I'm never afraid to try something different."
The Ted Baker Performance suit, part of the Endurance collection, is available from £429 in selected Moss Bros. stores and online now.