Because getting it right in between seasons isn't always easy.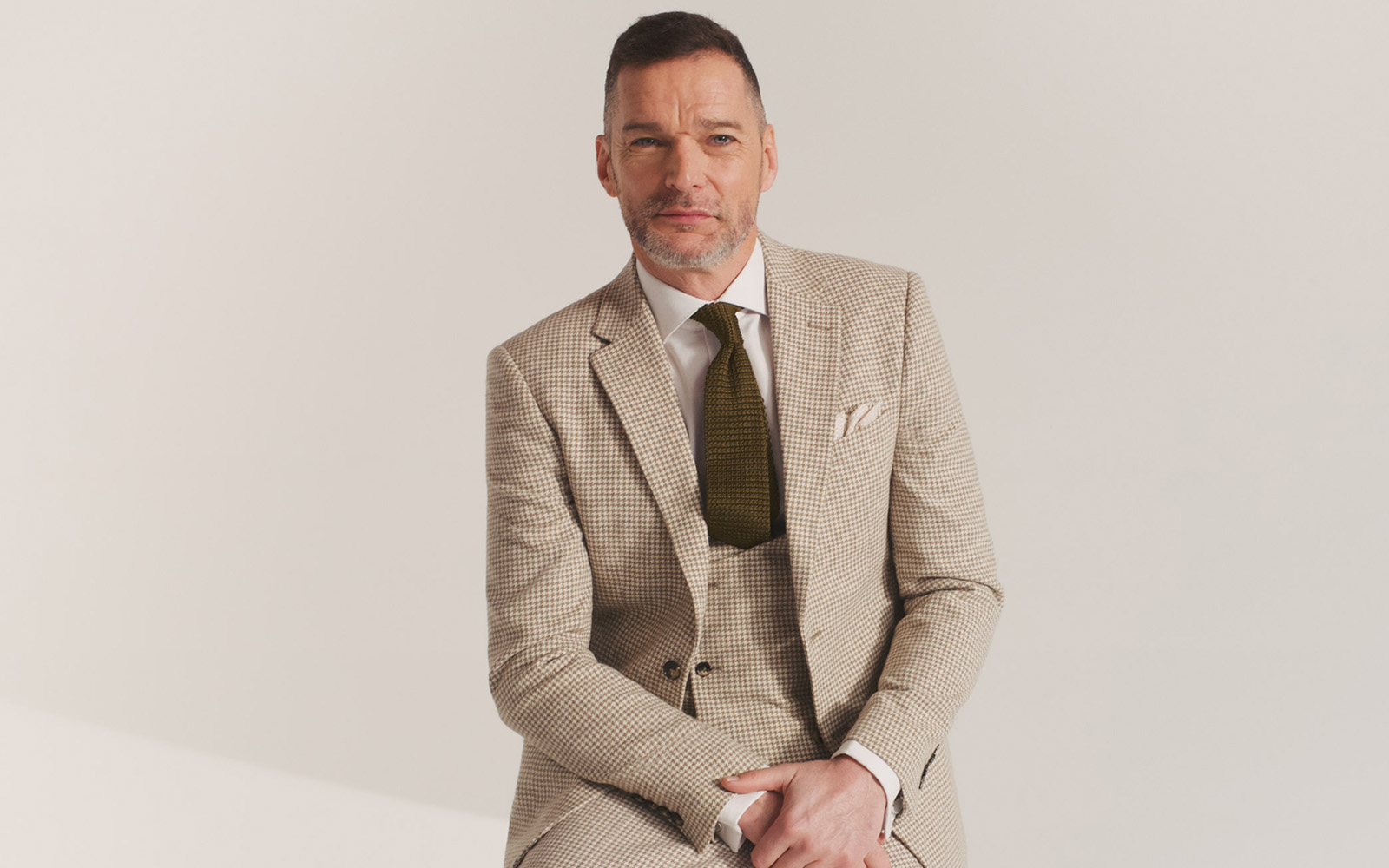 WHAT TO WEAR THIS SEASON, INSPIRED BY FRED'S LATEST EDIT
Wondering what to wear now that the weather's at that in between season where it's sunny, cold and raining all in one day? Here's our guide to putting together a spring outfit that'll take you through to next season, inspired by Fred Sirieix's latest Moss edit.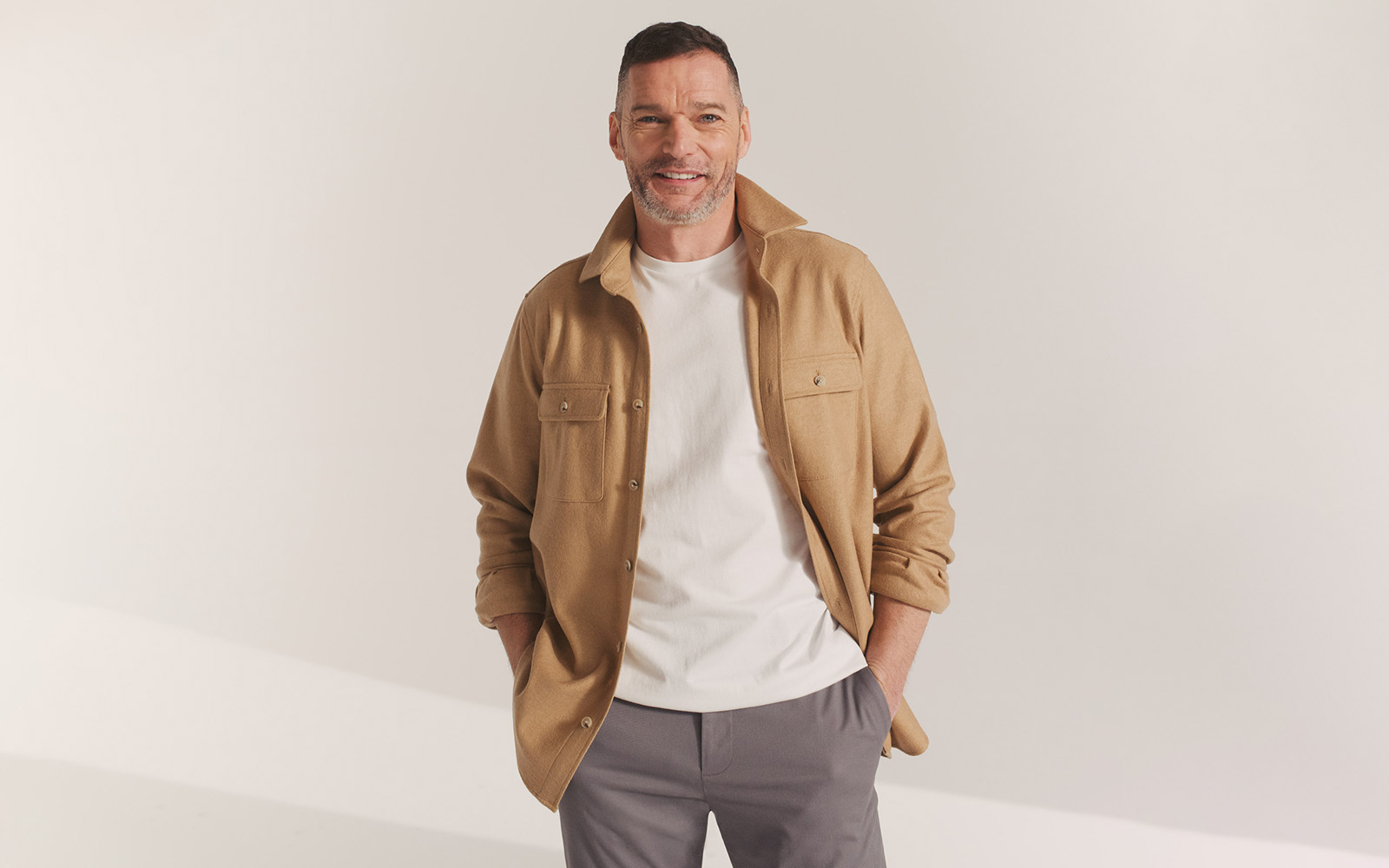 Overshirts and shackets
When the weather's changing in spring, layering is key. Overshirts and shackets are a great way to update your spring clothes for this transitional season so you can stay warm or take it off and not overheat. You can dress them up or down easily and they go with almost everything. They're an essential for day to night, too, as you can always layer up as the evening gets cooler. Skip the heavy fabrics and try out lighter options like linen and cotton.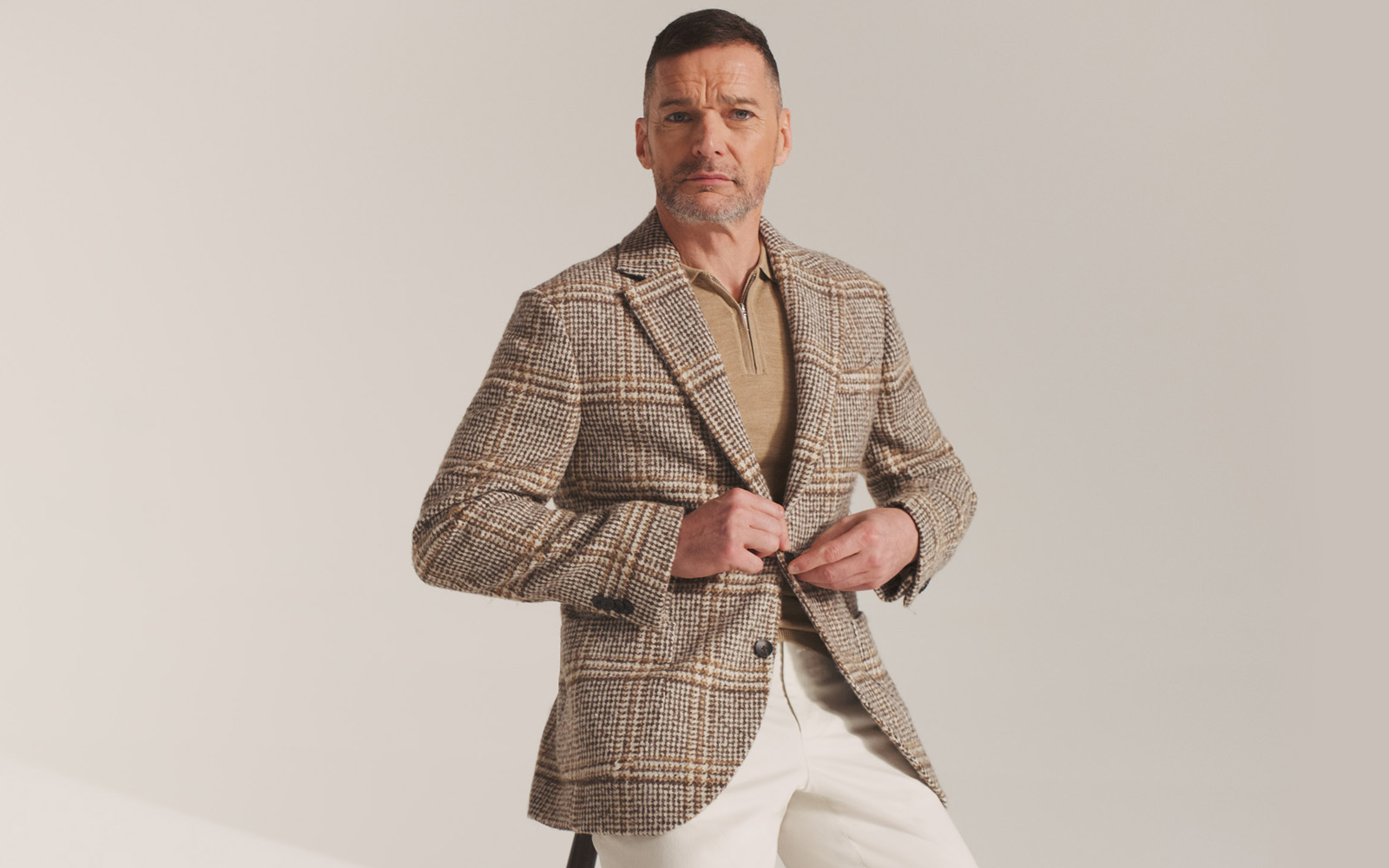 Lighter colours and prints
Spring is the perfect time to lighten up your wardrobe and look at adding some different colours schemes in your outfit. Try adding a little colour or go for lighter colours like creams and whites. You can try light blues, pinks and greens, which are all on-trend this season for a fresh and modern look. It's a great time to experiment more with colour, bolder prints and co-ordinating patterns.
Chinos
Chinos were made for this time of year, especially if you need to go into the office. Go for lighter colours or classic black for a style that's easier to mix and match, whatever the weather and wherever you're going. Pair with a classic pair of shoes, or something more casual like loafers, or even trainers for a touch of that spring/summer style.
Linen suits
Normally more of a summer vibe, linen suits are a great way to broach the period of time between spring and summer. They're light, relaxed and easy to wear, especially as the weather gets a bit warmer and heavier fabrics don't quite cut it. You can wear linen suits to the office, an early wedding or an outdoor event. Choose a lighter, neutral colour for an extra touch of warm-weather magic.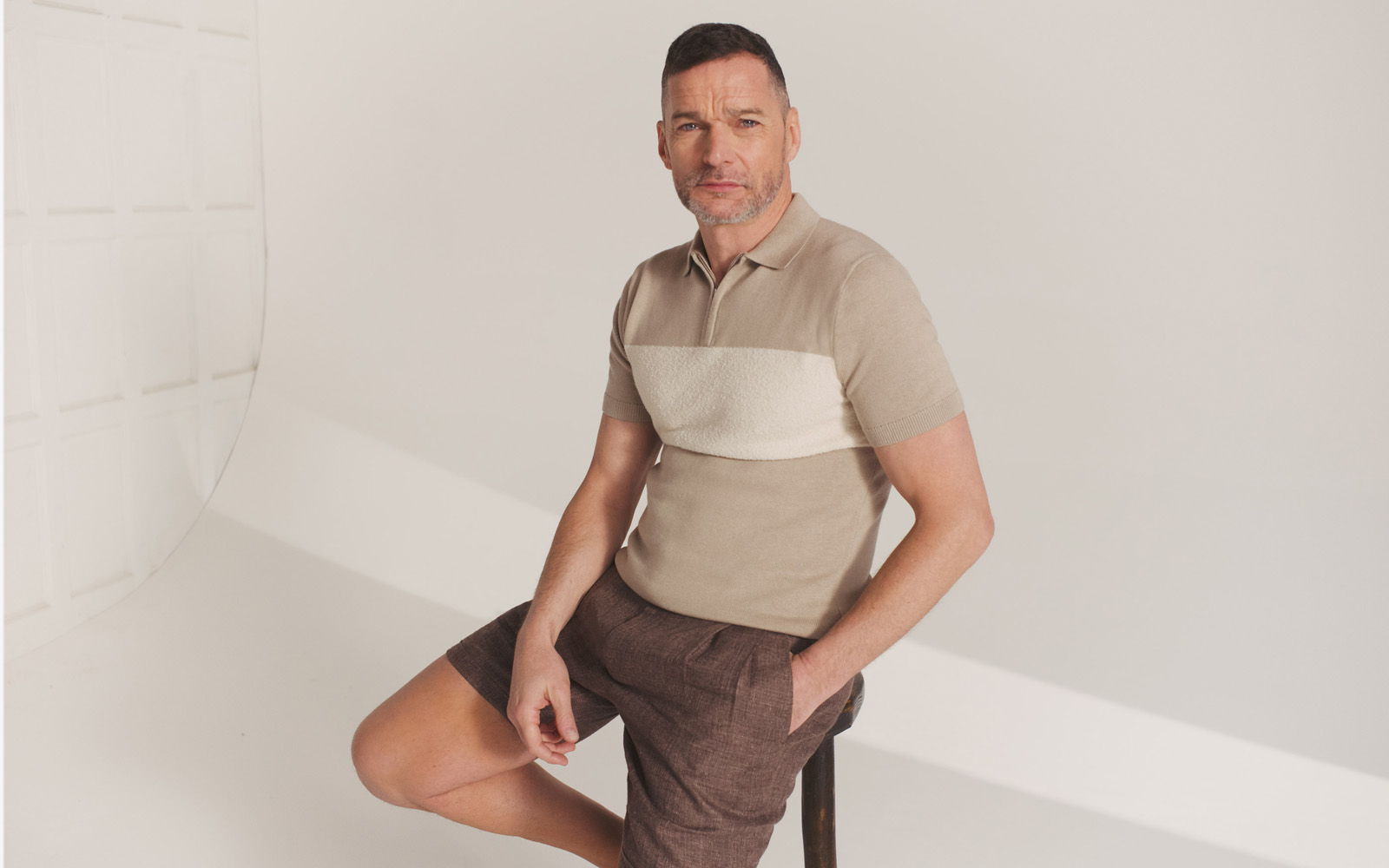 Lightweight sweaters and jumpers
Lightweight sweaters and jumpers are great for the transition from spring to summer. Layering is often the best option when the weather's a little bit unpredictable. You can choose to make a statement in a bright colour, or a colour that complements your skin tone. If you want to keep it a little safer, choose classic neutrals to keep cosy on cooler days. Wear them with chinos and layer with your favourite jacket for a style for all seasons.
Short sleeved shirts
Short sleeved shirts are a must-have for spring. They're comfy and lightweight, so they give a more casual feel to any outfit, though you can wear them for work and more formal occasions, too. They're perfect for heading to the office in the warmer weather, going on a date, or going for a couple of drinks after work. Again, you can experiment with colour, patterns and fabrics. Pair them with a casual trouser or tailored shorts if you're feeling the heat.
Trainers and casual shoes
You can ditch your boots for something a little lighter and more casual, like your favourite trainers or loafers. You can wear them with whatever you like and for any type of event. Go for a classic pair of white trainers or a simple pair of suede loafers. Whether you're heading to a festival, chilling in a beer garden, or going out for a stroll, trainers or loafers are both great options. Just remember to add some suede protector if that's your go-to loafer style.