We use cookies to improve your experience on our site. By continuing to browse, you agree to the use of these cookies. Find out more by clicking the link.
From loafers to brogues to traineres, here are all the shoes you need for spring.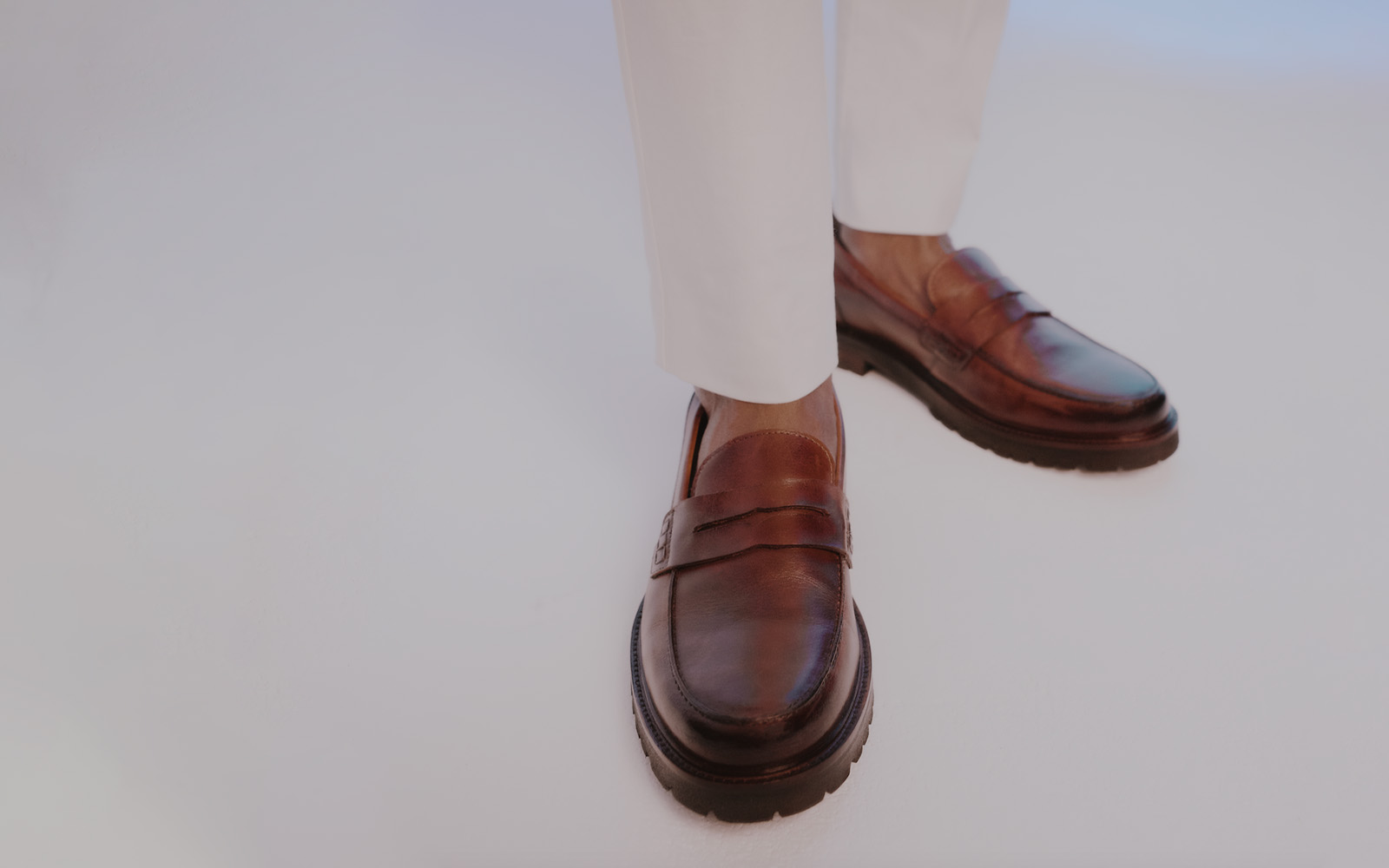 EVERY SHOE YOU NEED FOR YOUR SPRING/SUMMER WARDROBE
One of the best (and most cost-effective) ways to shake up your wardrobe for a new season is with accessories. And a cornerstone accessory of any outfit is a great shoe. Whether you're wearing a suit to work, a smart-casual look to a wedding or a laid-back look at the weekend, the right shoe can be the perfect finishing touch.
From sandals to loafers to double monk-strap shoes, we've got everything you need for the warmer months. Read on to see them all and get outfit inspiration.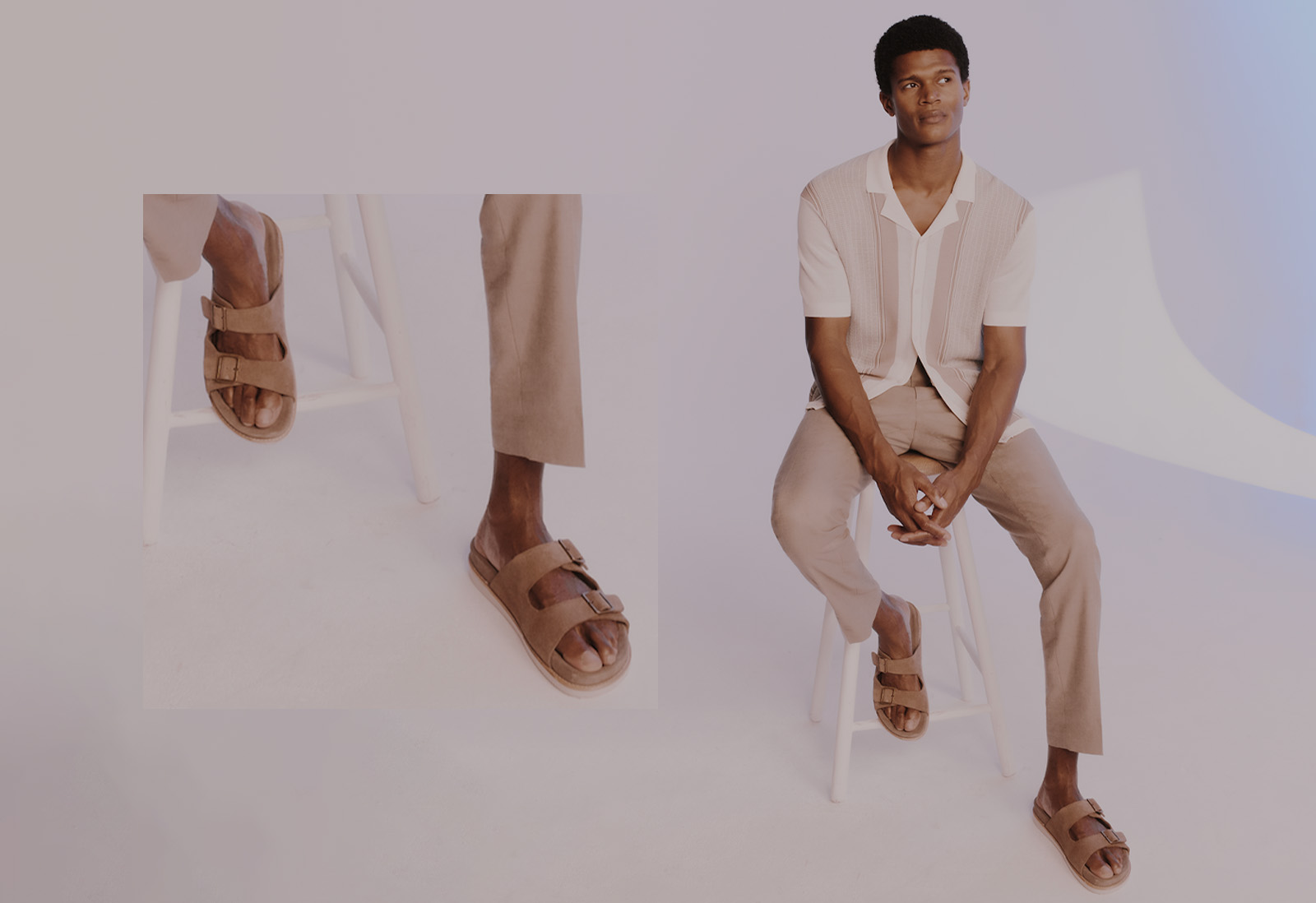 Suede sandals
Nothing says summer like a double-strapped buckle sandal. They'll pair perfectly with shorts, and they'll instantly make any trousers look warm weather-ready. When they're in a neutral shade like these ones, they're perfect for a holiday, too. Throw them in your suitcase and walk around in them all day, or wear them in the evening if you pair them with smarter trousers and a collared shirt.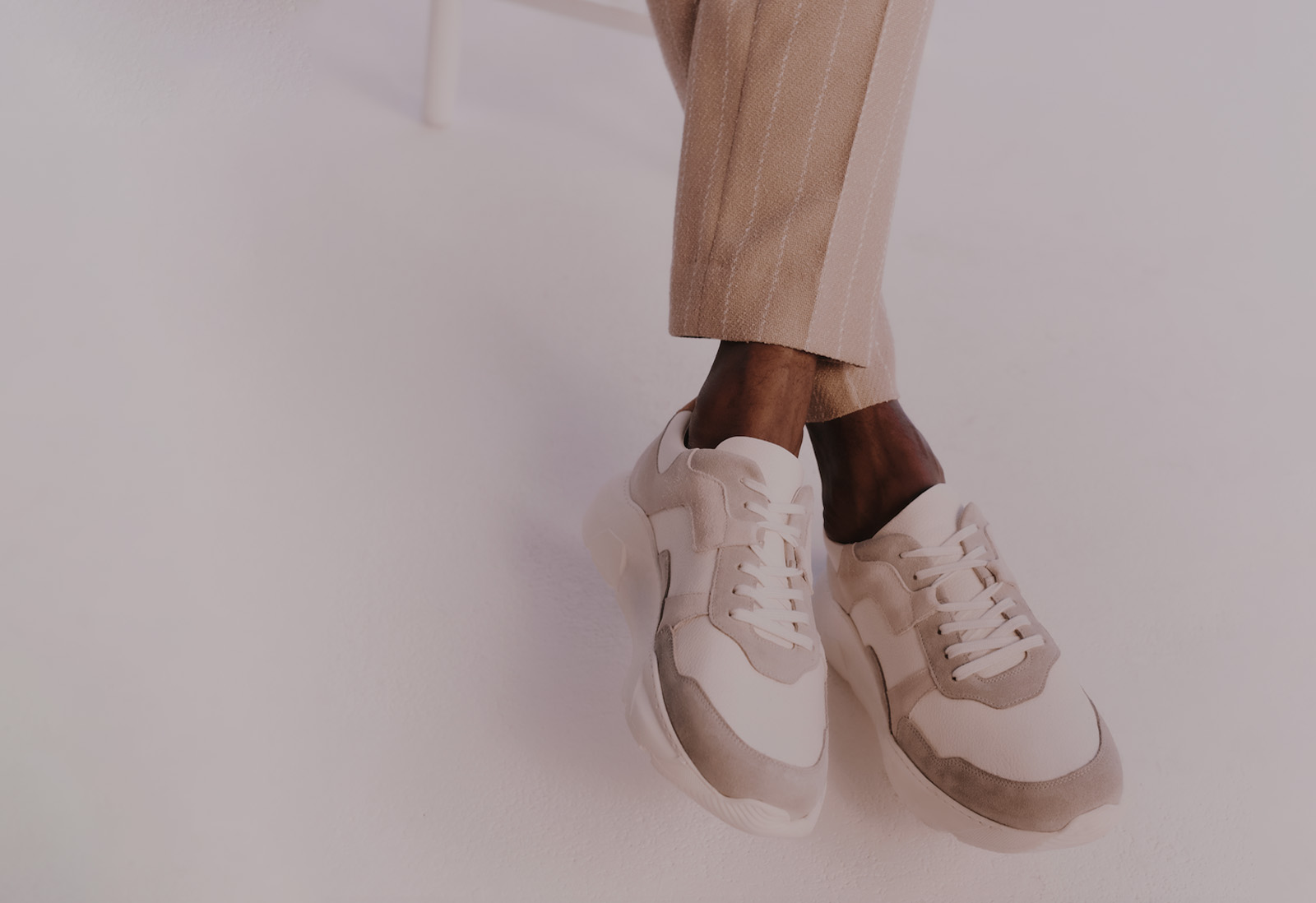 Colour-blocked trainers
Trainers are essential year-round shoes, but you can switch up your trainer choice when warmer weather hits. Our Brighton neutral trainers offer up that more summer-y feel thanks to their lighter colour palette and on-trend chunky sole. They'll go with just about anything you'd like, be it shorts on a really warm day or a suit in a smart-casual setting.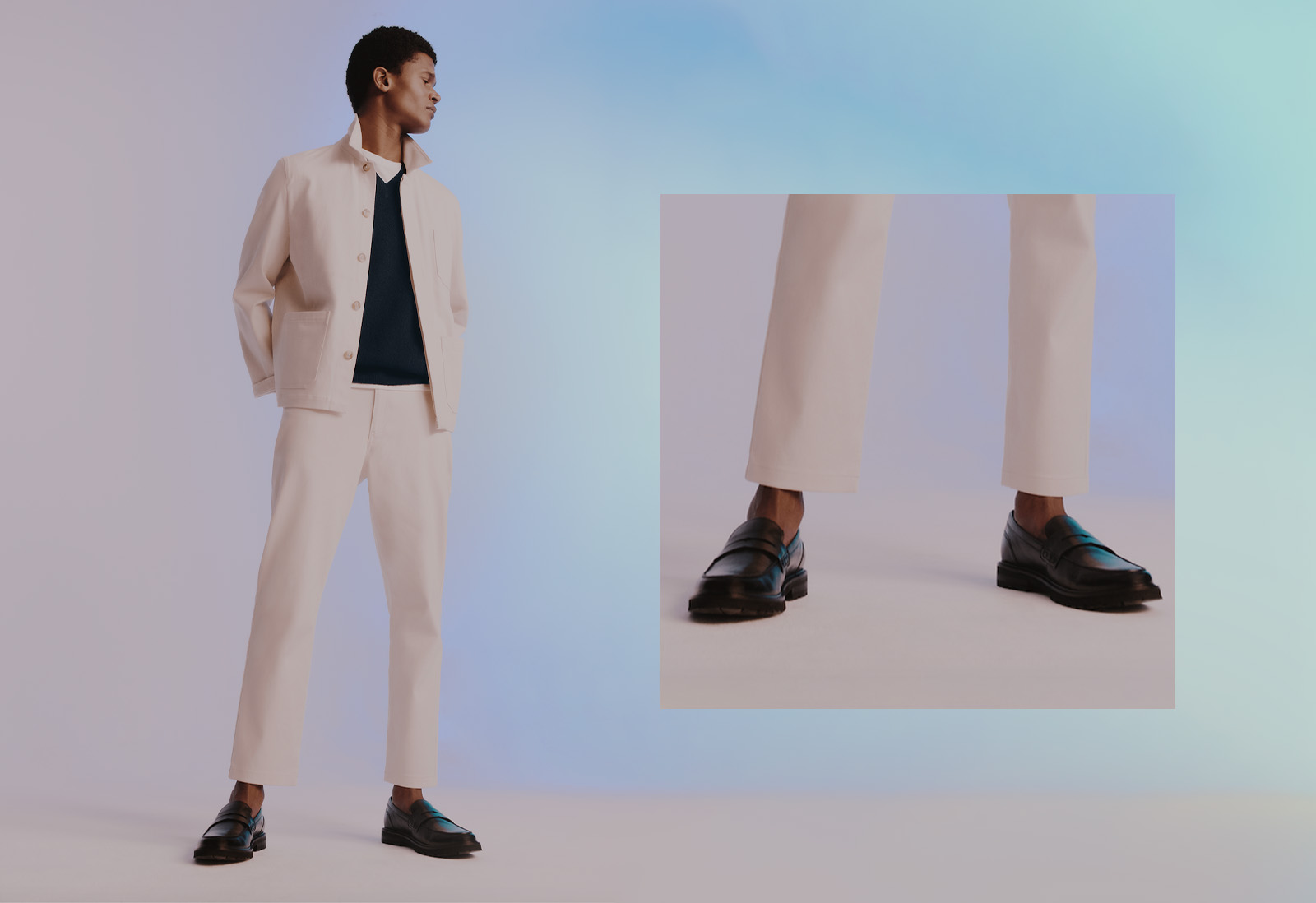 Leather loafers
Leather loafers with chunky soles are a massive trend right now, and we've got two pairs this season: one in black and one in warm brown. Use the black ones to ground a lighter-coloured outfit, or pair them with a suit to add some personality. The brown ones are ideal for more casual outfits, or if you want to make a summer suit a bit less formal.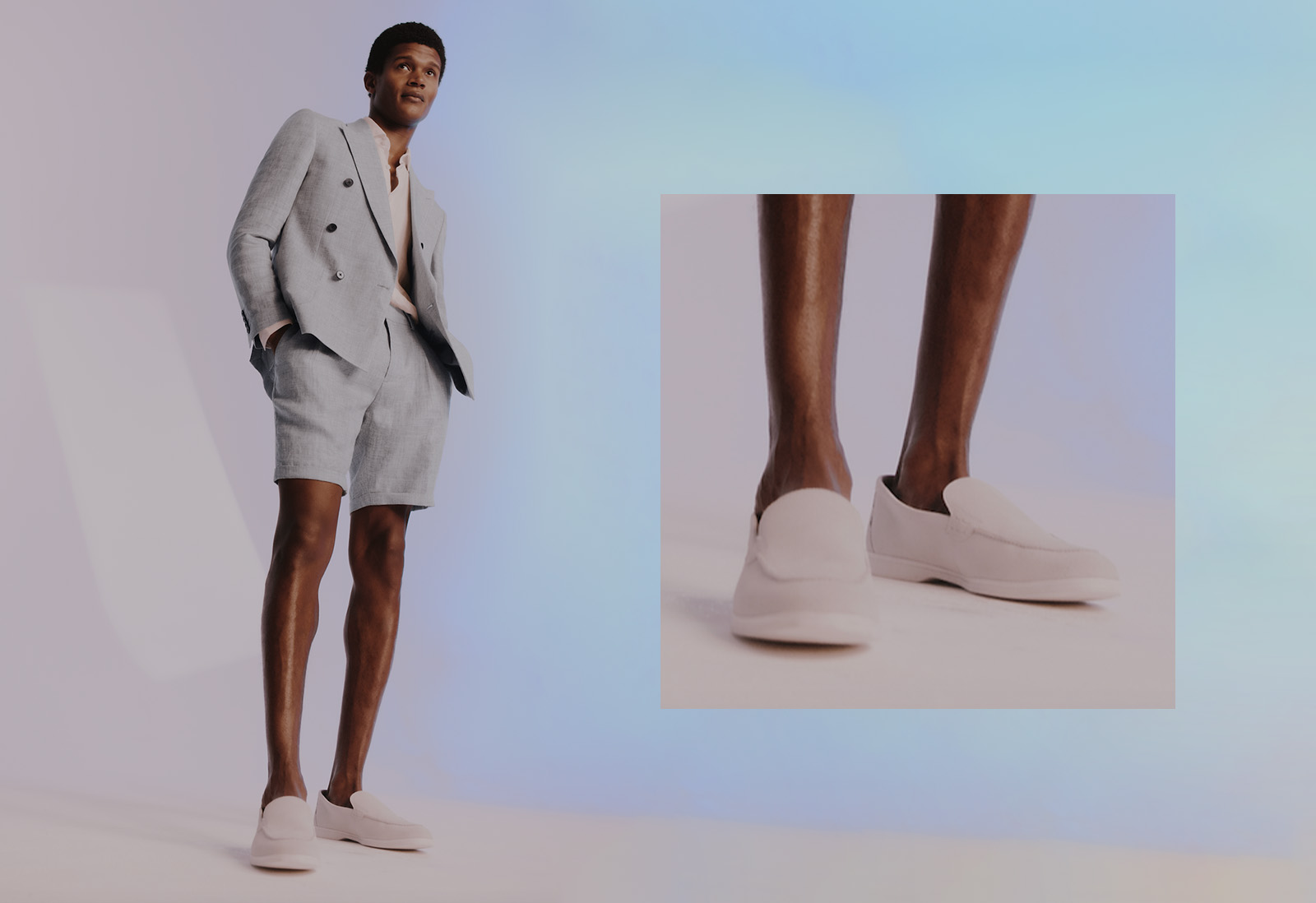 Suede loafers
While still on-trend like their leather counterparts, these suede loafers are a more classic take on the shoe. Straddling the line between loafer and deck shoe, they'll work well with a pleat-front short for a preppy look, or with a suit for a garden party. They're also ideal for smartening up a pair of jeans—just be sure to balance the look with a polo or a casual collared shirt.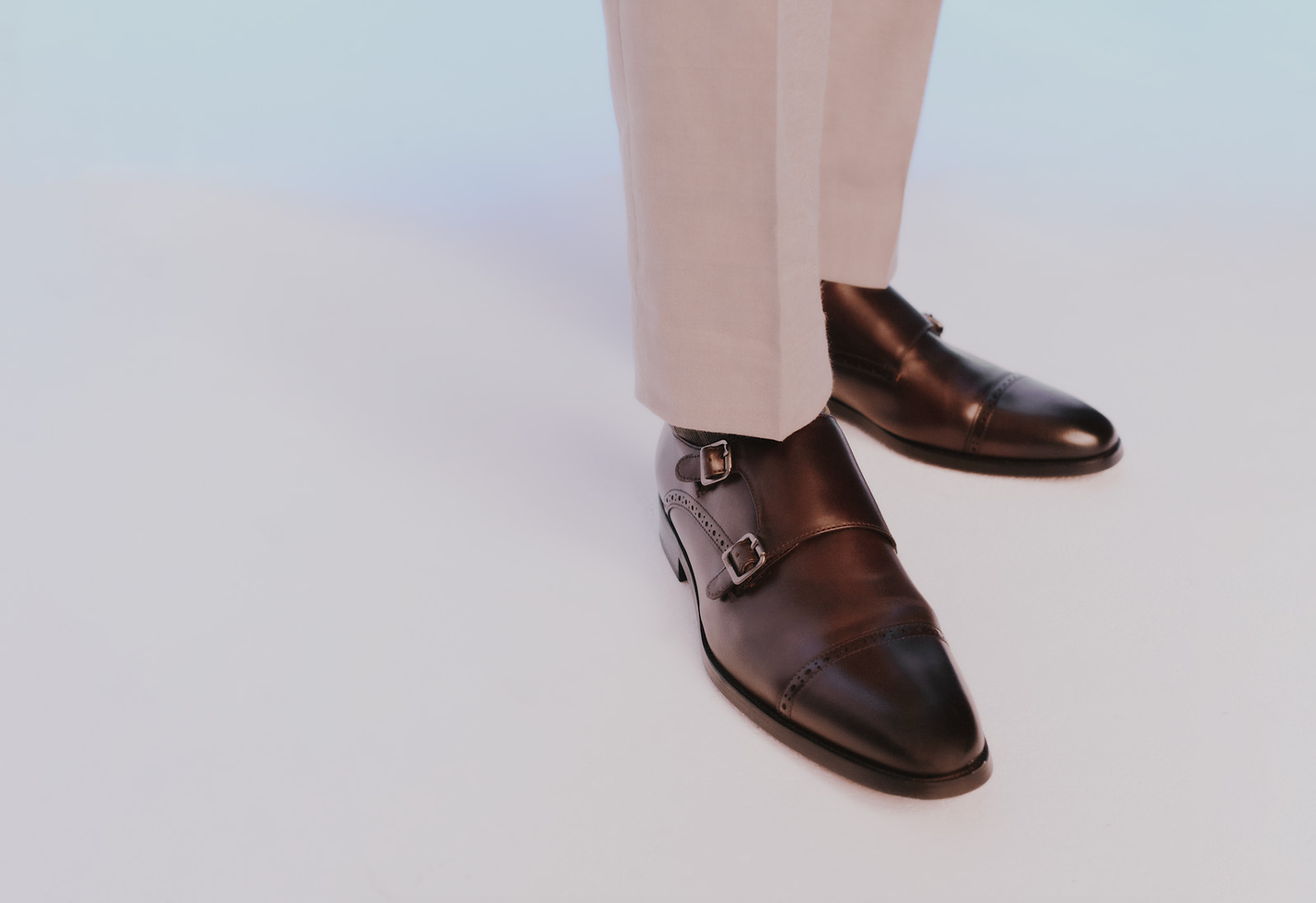 Double-monk shoes
There are loads of choices when it comes to formal shoes, but if you're looking for something a bit different, go with a double monk-strap shoe. In this shade of rich brown, they make for an unexpected alternative to classic Oxfords that'll work with pretty much any suit.
Whatever shoes you choose to add to your wardrobe this season, make sure you're focused on versatility both in their silhouette and their colour. Consider how often you'll wear them and make sure there's more than one occasion they're appropriate for. That way, you'll get the most out of them, and for your money.
Loading...