Whether you're the groom, best man or a guest, spring is a great time to experiment with SS19's colour trends. You can still pull off the darker hues as the temperatures are not too high, yet the lighter, brighter days mean that pastel shades are a great option too. Whatever your preference, we have something to suit everyone so you can really make it yours while still looking and feeling great.
The colour experts at Pantone® state that the colours of SS19 "reflect our desire to face the future with empowering colours that provide confidence".  Who doesn't want to look and feel confident at a wedding? They're a great excuse to dress up in our increasingly casual culture, so we're going to run you through some of our top colour picks for the season and how to wear them. Although the preparation might seem like work, weddings are meant to be a celebration and, of course, fun so what you decide to wear should be too.
Making multiple appearances at the men's shows in both NYC and London, sage green is up there as one of the colours of the season. This more muted shade of green is a stylish choice for spring weddings. It's a subtle way of adding a bit of colour into your wardrobe, without losing the refined look. The natural hue pairs brilliantly with floral prints in pastel shades or other earthy tones like grey, light brown and beige. Create a relaxed look by teaming your suit with an open-necked shirt paired with brown Derby shoes, or if you're going for a more formal look, opt for the matching waistcoat and add a tie.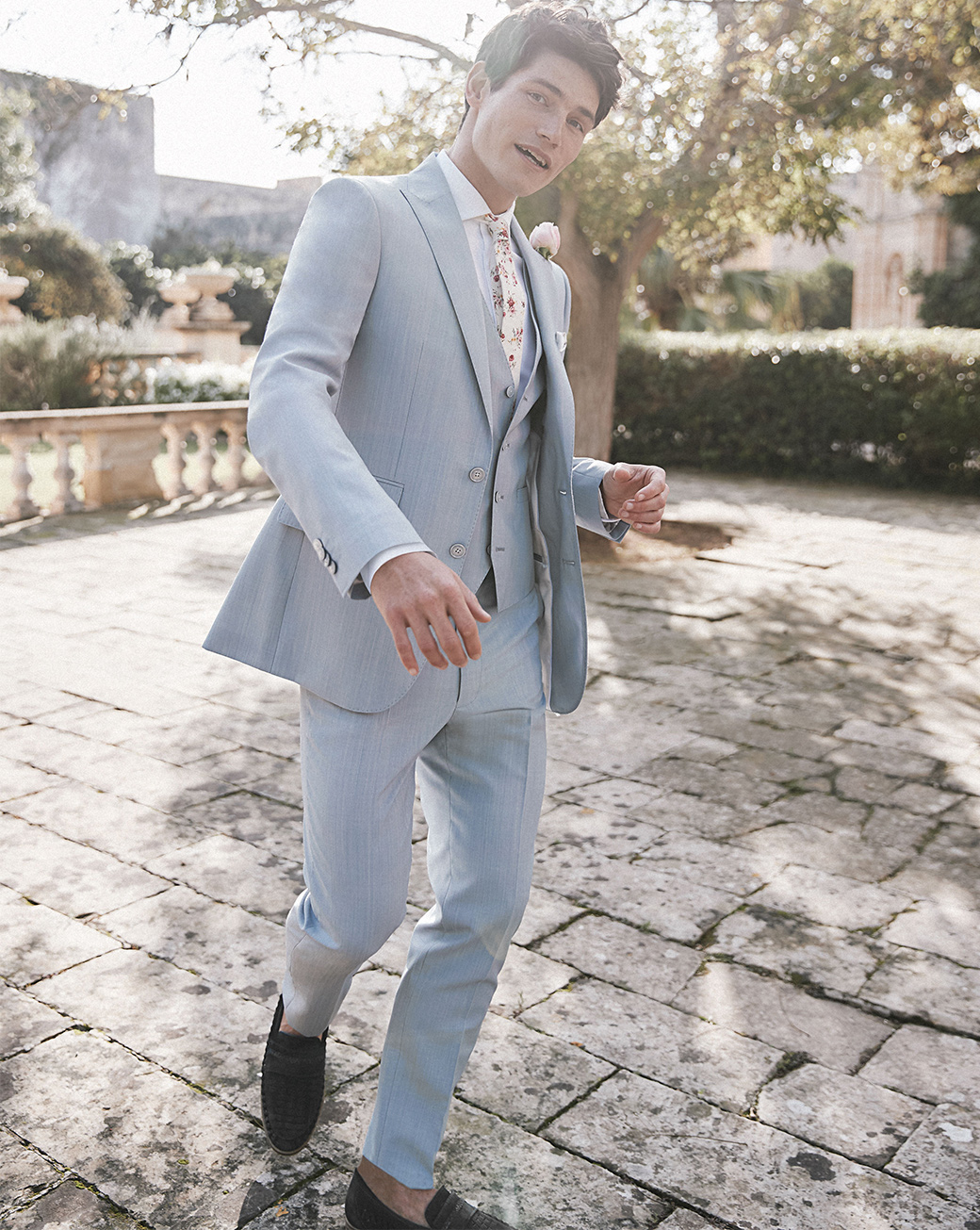 POWDER BLUE
Groom or guest, nothing says spring wedding like a powder blue suit. A three-piece lounge suit in this pastel shade is both on-trend and a nod to the romance of the occasion – it can be your "something blue". Despite what you might think, this shade of blue is extremely versatile. You could go top to toe in a blue suit and complete the spring look with a crisp white shirt and a floral tie that complements your buttonhole flowers. Alternatively, be bold in a statement shirt – the natural hue works well with lots of prints – or simply add some accessories that introduce this colour in a more discreet way.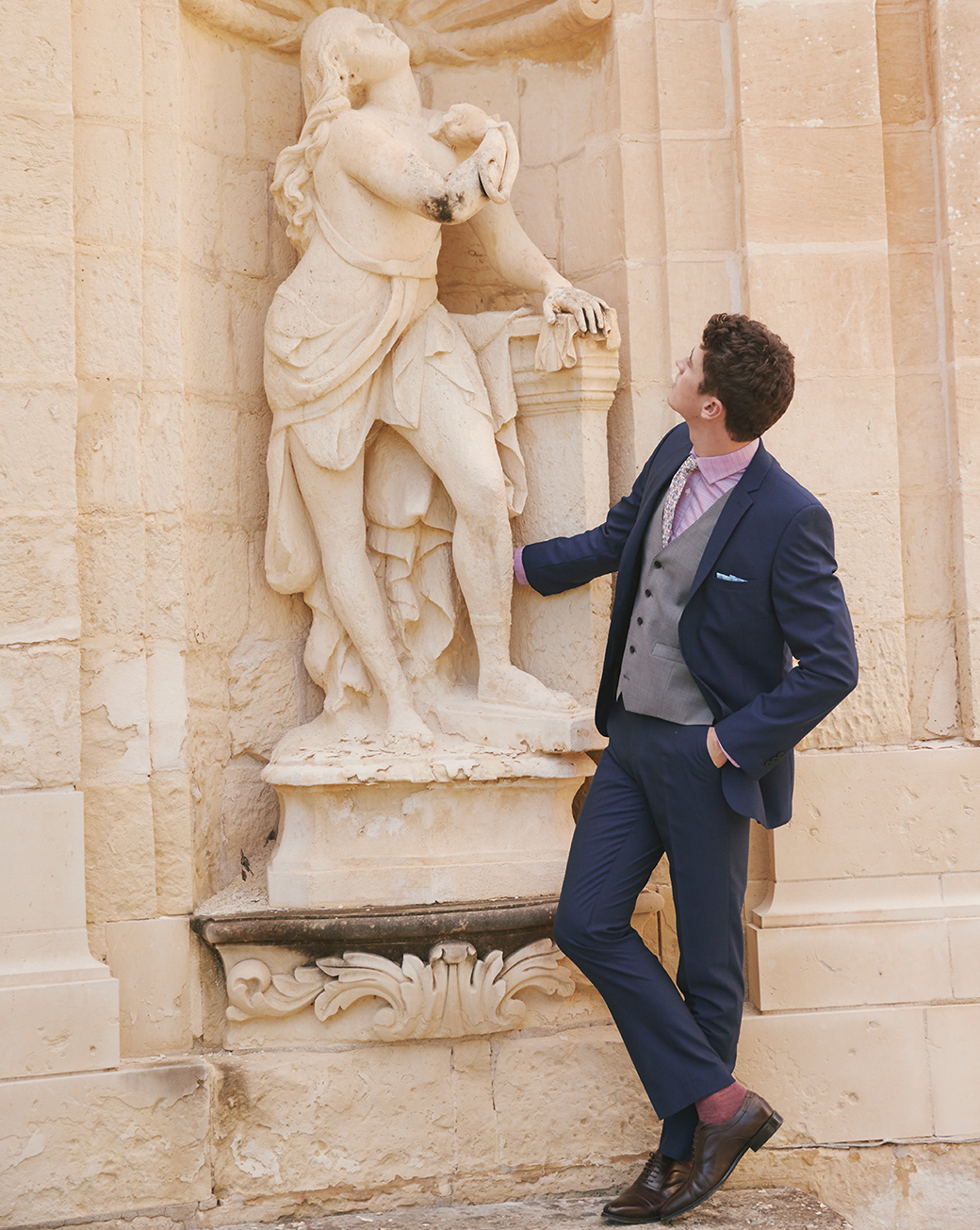 NAVY
There's a reason that the classics always stay in style. These colours work well on their own, but also form a base for distinctive colour contrasts. Navy blue is both sophisticated and easy to style. If you're part of the groom's party, match your accessories to the wedding theme, add a buttonhole and polished pair of brogues and you're ready for the altar. As a guest you can afford to have a little more fun, so try teaming your suit with a patterned shirt or contrasting pale blue waistcoat to get in the celebratory mood.
ADD ACCESSORIES
Another great way to integrate the SS19 colours into your spring wedding outfit is through your accessories. Show off your personality and make a statement with a tie in a standout colour or a bold pattern. After a subtler look? Stick to more complementary pairings.