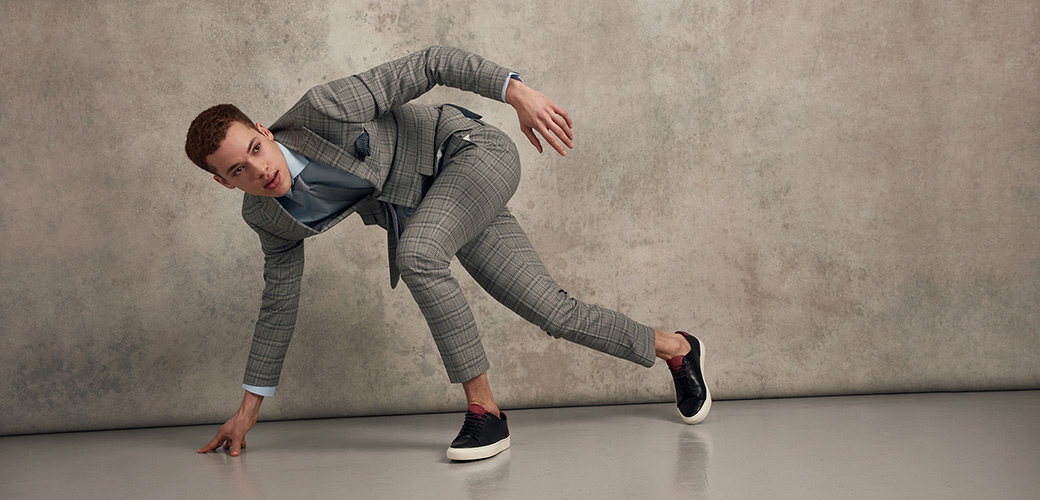 Tailoring doesn't have to be all buttoned-up – the right suit can set you free.
There's an idea floating around that tailoring isn't comfortable. But who said a suit has to be restrictive? Break free from outdated rules with our Moss London stretch suits. Designed for motion, they're woven with just enough elastane to hold a strong shape yet let you move freely.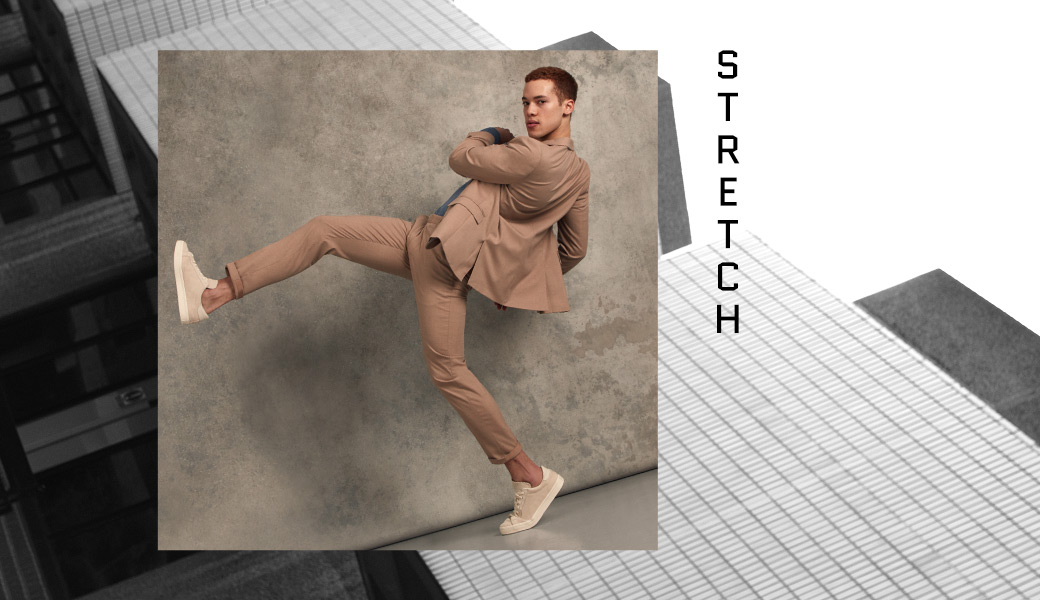 Carve out a more relaxed style with stretch tailoring in unconventional colours. A suit in cappuccino and khaki is more flexible than you think, while a twisted yarn stretches a black and white check suit beyond the traditional.
What's more, the addition of a little stretch gives our Moss London skinny fit even more hug for extra streamlined style.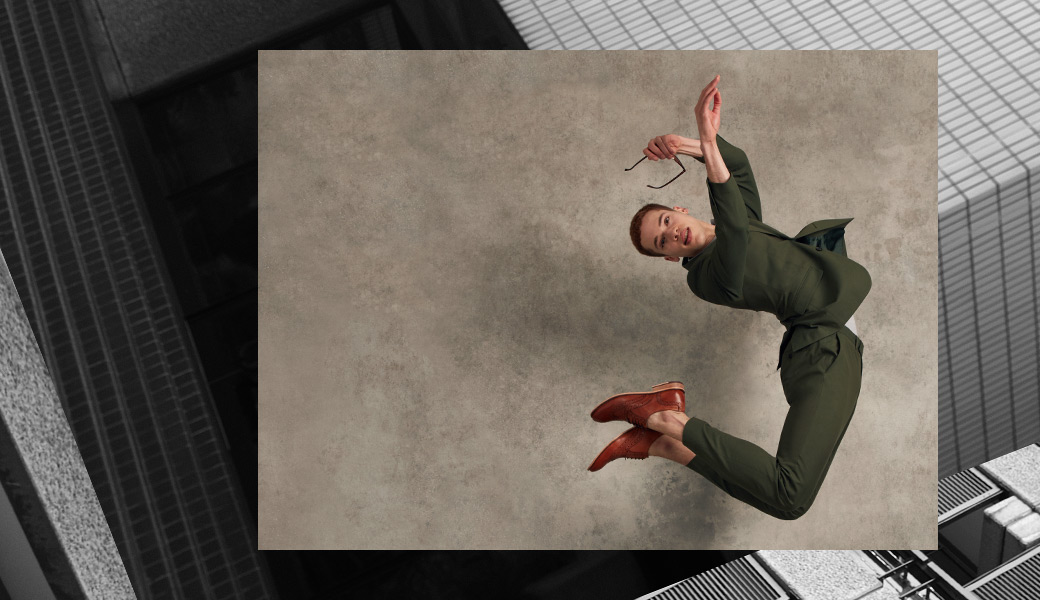 For full movement, wear your suit with a stretch shirt. Cut close around the back, chest and shoulders, our stretch shirts are designed to give as the body moves and bounce back to their original form.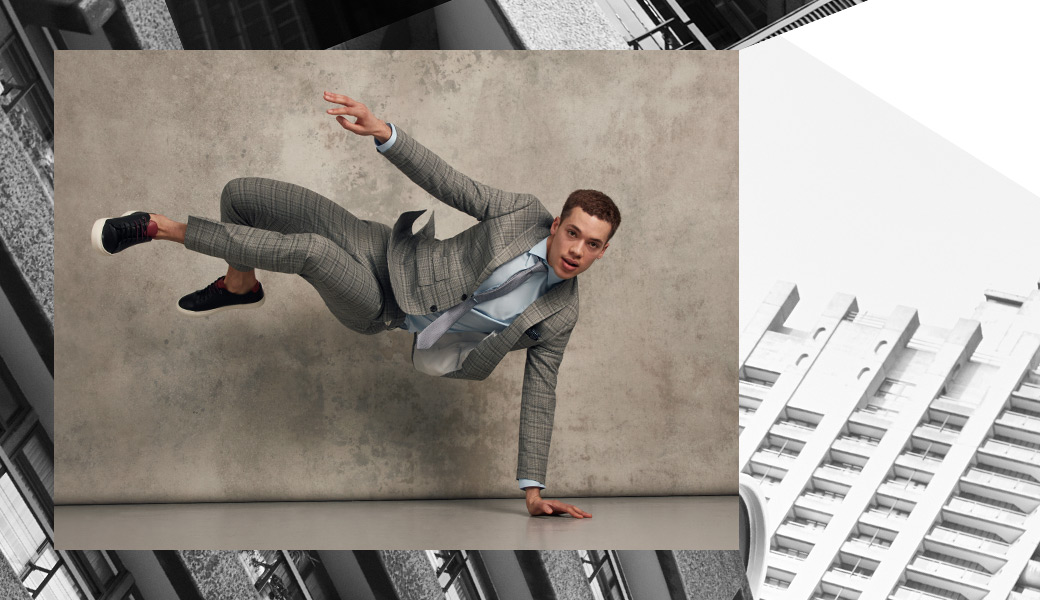 STRETCH THE RULES