WHAT TO WEAR TO AN AUTUMN WEDDING
Their big day, your chance to take it up a notch
Pre-Covid, wedding invitations often came with strict dress codes, but now the mood has changed. Gone are the formality and high expectations, and what's left are the good bits – being together, having a good time and wearing something a bit special.
Autumn weddings also present the chance to bring out the best bits of men's style, like great fabrics, rich colours, layers and a really good pair of shoes. So consider this your opportunity to take things up a notch and wear something that makes you feel great – it's been a while, hasn't it?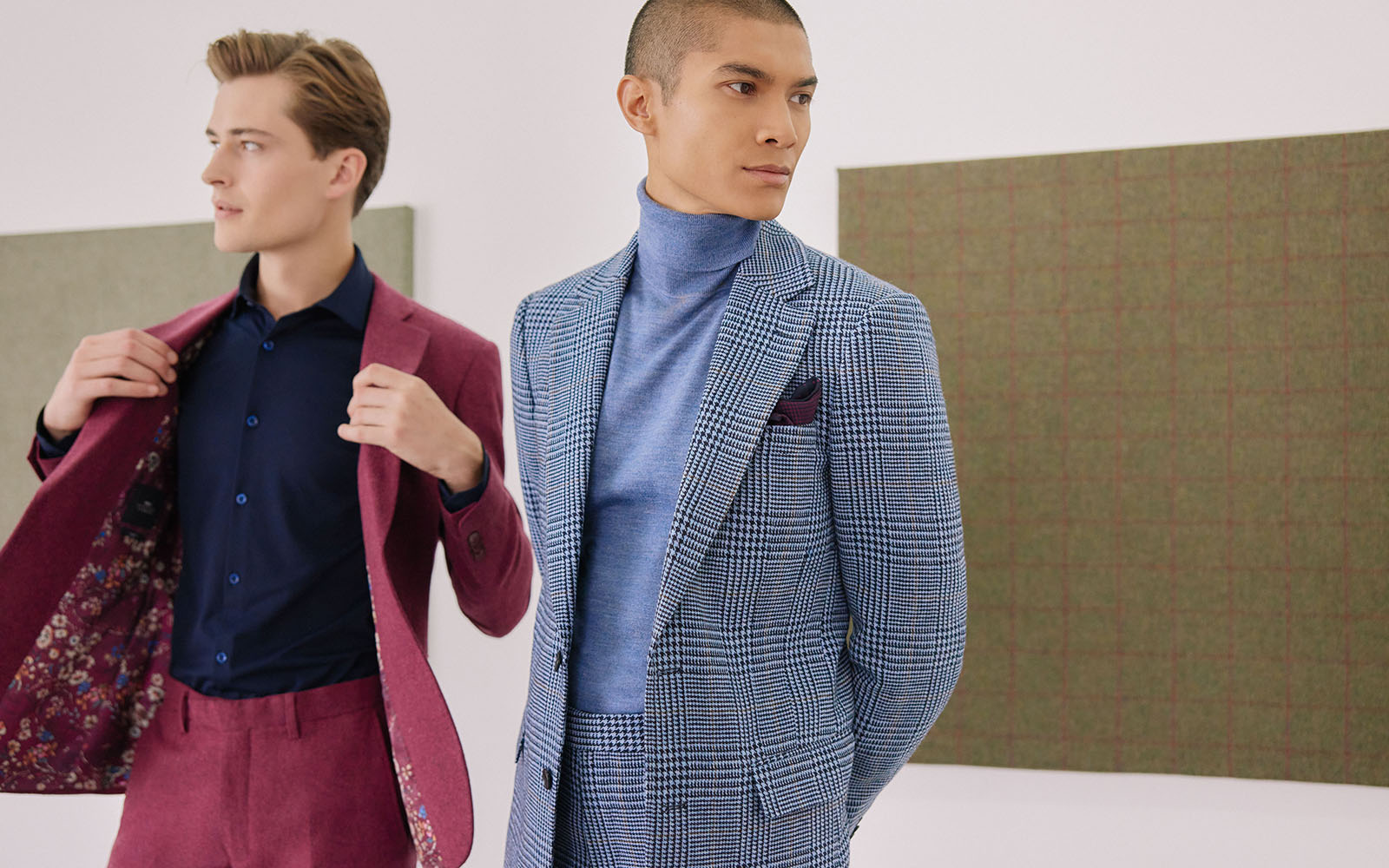 Embrace colour
If plain navy is your default setting then use the opportunity to do something different. How about a suit in a standout shade like bold berry or bright blue? An optimistic colour feels right for the celebratory mood of much waited-for weddings. Finish with a contrasting shirt for more dressed-up days or take the tone head-to-toe with a knitted roll-neck in a similar shade as your suit.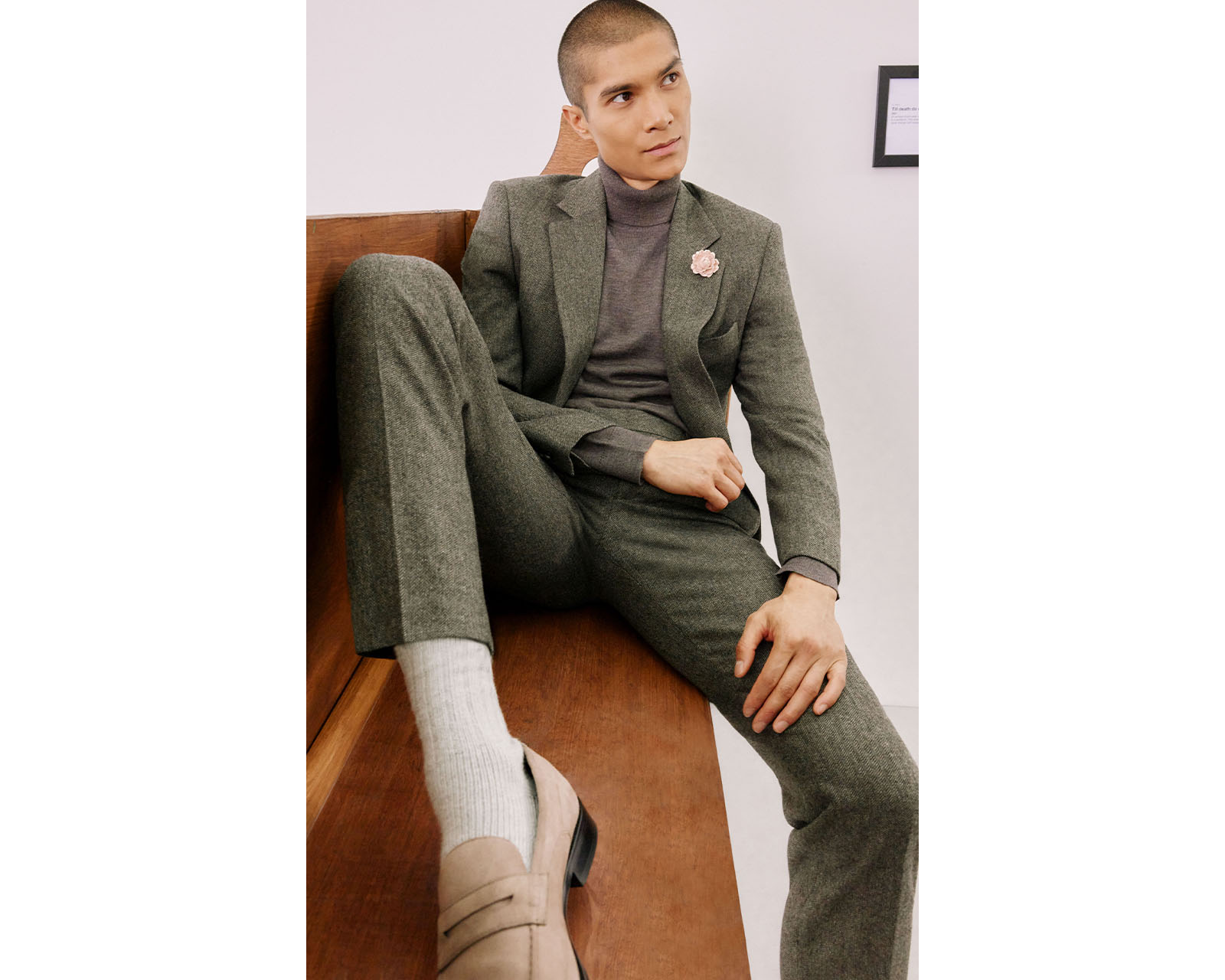 Add texture
Autumn is prime time for some texture. Perhaps a contemporary tweed, like our pine version here: its textured weave is way more interesting than your workweek standard. Bring out its matt finish with a knitted shirt or a tonal merino jumper for a semi-formal wedding. Loafers or a suede pair of monk shoes feel right for a relaxed autumnal look – but make sure you add a warm pair of socks. These are not the months for bare ankles.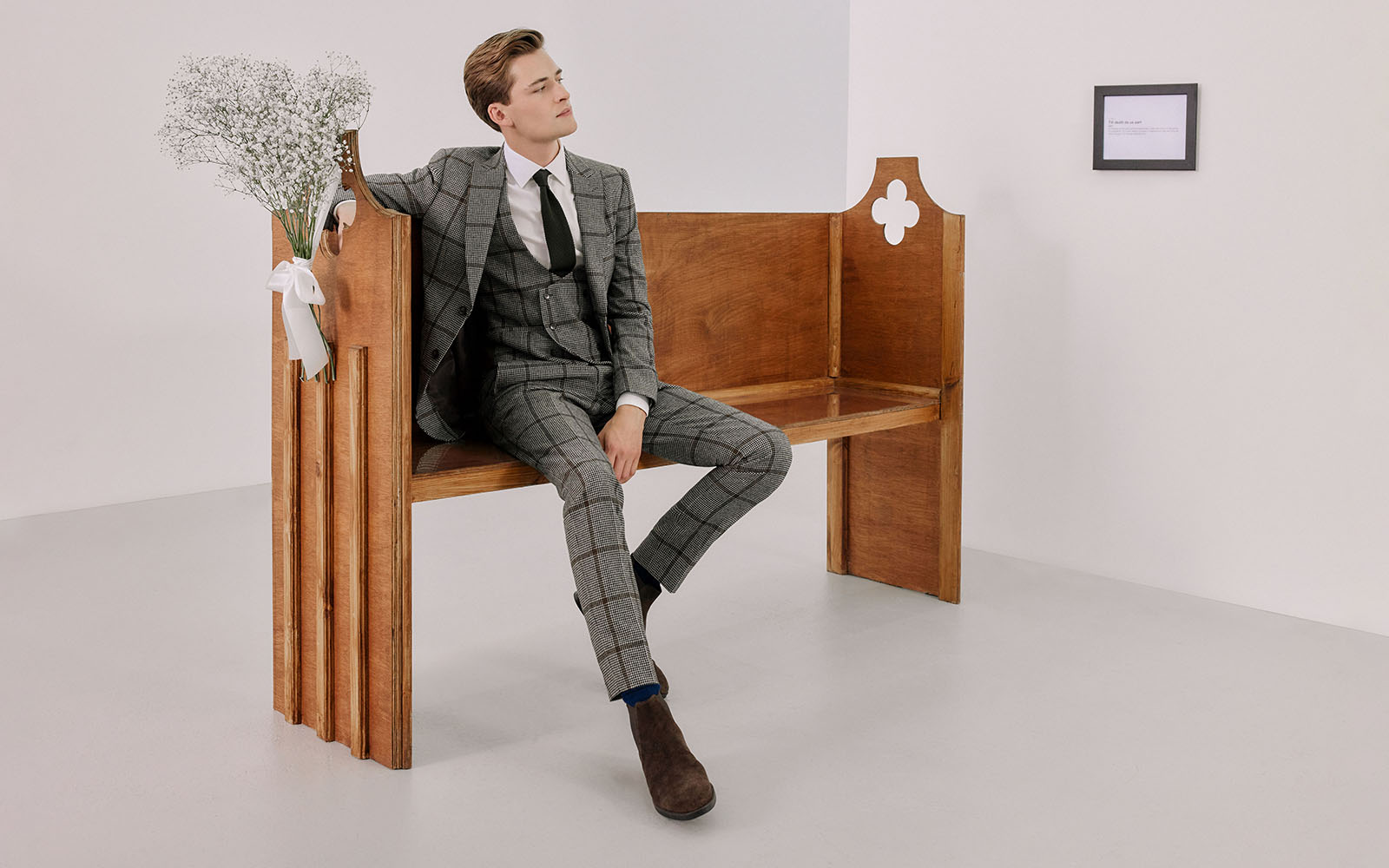 Go for pattern
A wedding is one of your best shots to break out something a little more out-there, like a large-scale windowpane or a colourful check. We rate going all in with the three-piece suit, but you could also ease into the look with just patterned trousers and a block-colour jacket. To finish, a pair of suede Chelsea boots will ground the look in place of your usual polished lace-ups.