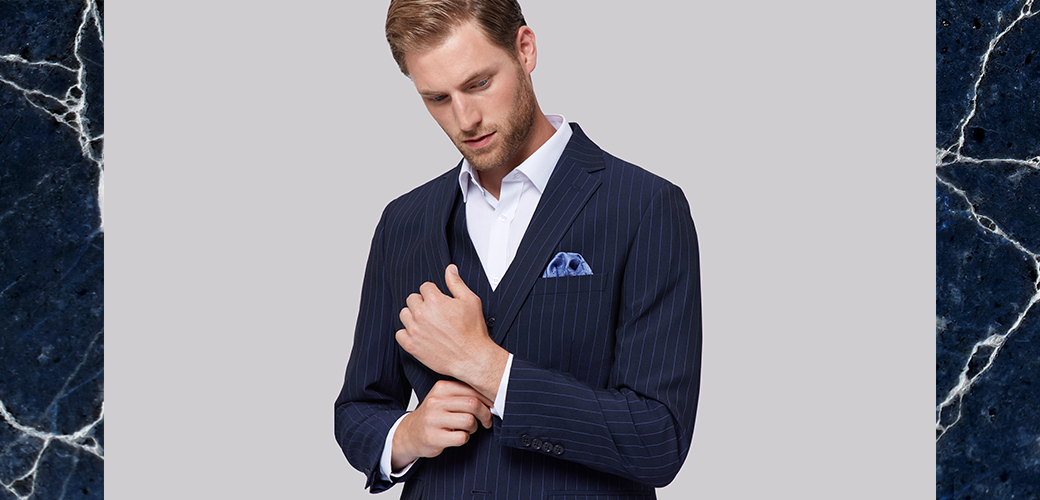 Pack away your t-shirts. Shake the sand from, well, everywhere. The holidays are over and it's time to get back to work. But don't let the thought bring you down; take your chance to beat the back-to-work blues at their own game.
There's no point trying to ease yourself back into the 9-5. You need to face it head on – suited up in fresh new tailoring, of course. It's like that back-to-school feeling you had as a kid – only fewer pencil cases and more slick suiting to successfully transition from holiday-mode to back-in-business.
We all know a blue suit has its merits in the workplace; smart, adaptable and gets on with everyone, it's like that colleague you can always depend on to have your back. But in the Suit Up revolution, the blue suit has stepped up its game. No longer a one-trick pony, blue tailoring in AW17 comes in every shade from sky-inspired to deep, dark navy, and in a range of textures and patterns.
Here are our picks to suit up and return to work in fighting form: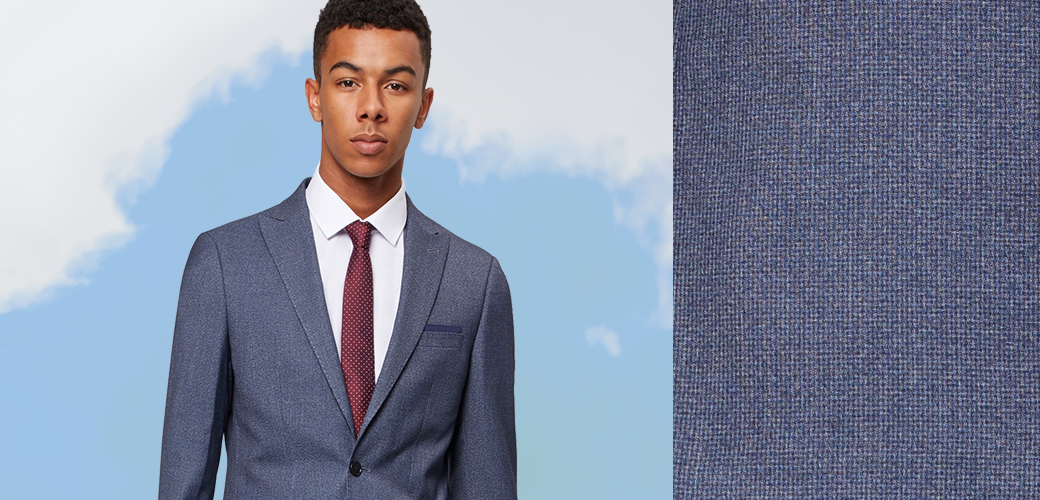 THE SKY'S THE LIMIT
Leading the new-blue brigade, this sky-blue suit takes on the all-important surface-texture trend. Light blue from a distance, its yarn is actually made up of different shades of blue which, combined with an up-sized weave, gives a visual and textural interest that takes it way beyond your regular blue suit's reach.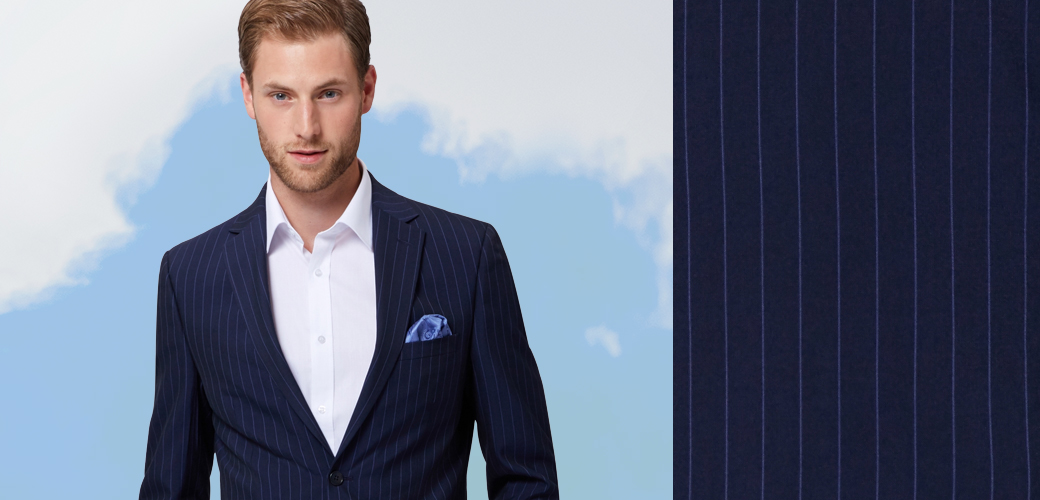 CHANGE YOUR STRIPES
No longer reserved solely for City boys, the pinstripe suit is back and it means business. Twisting the traditional, this version earns its place in the Suit Up revolution with its reworked blue-on-blue stripes (rather than the classic white-on-navy). Matched with a structured full lining and an on-trend ticket pocket, it makes a commanding break from the norm.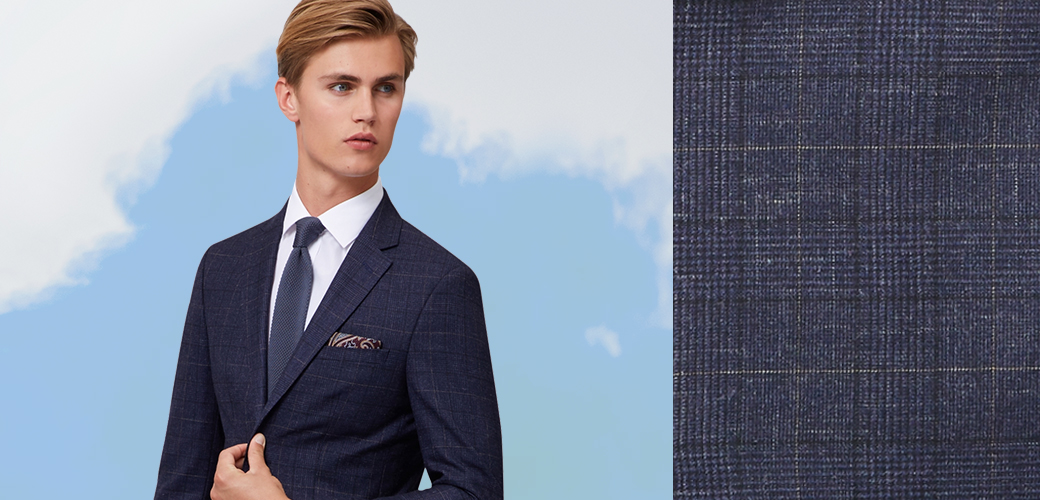 THINK OUTSIDE THE BOX
Getting ahead at work often means doing things a little differently, and the check suit above takes its versatile blue hue to new depths by layering a modern black and camel grid over the top. A little daring and bound to get you noticed, but still absolutely wearable and surprisingly adaptable. Consider it your ultimate armour to fend off the back-to-work blues.
SHOP BACK-TO-WORK SUITS