The end of the year is here, which can only mean one thing: it's party season.
If any occasion calls for making a statement, it's a party, so this is your ultimate call to suit up!
This party season, we were inspired by the spirit of night-time revelry. The kind of night that can take you anywhere and where everyone takes the opportunity to dress to the nines.
Shake up your look. Break out the tux. Rebel against the black tie norm in rich colours, textured jacquards and shimmering metallics.
Get ready.
It's time to step out of the shadows.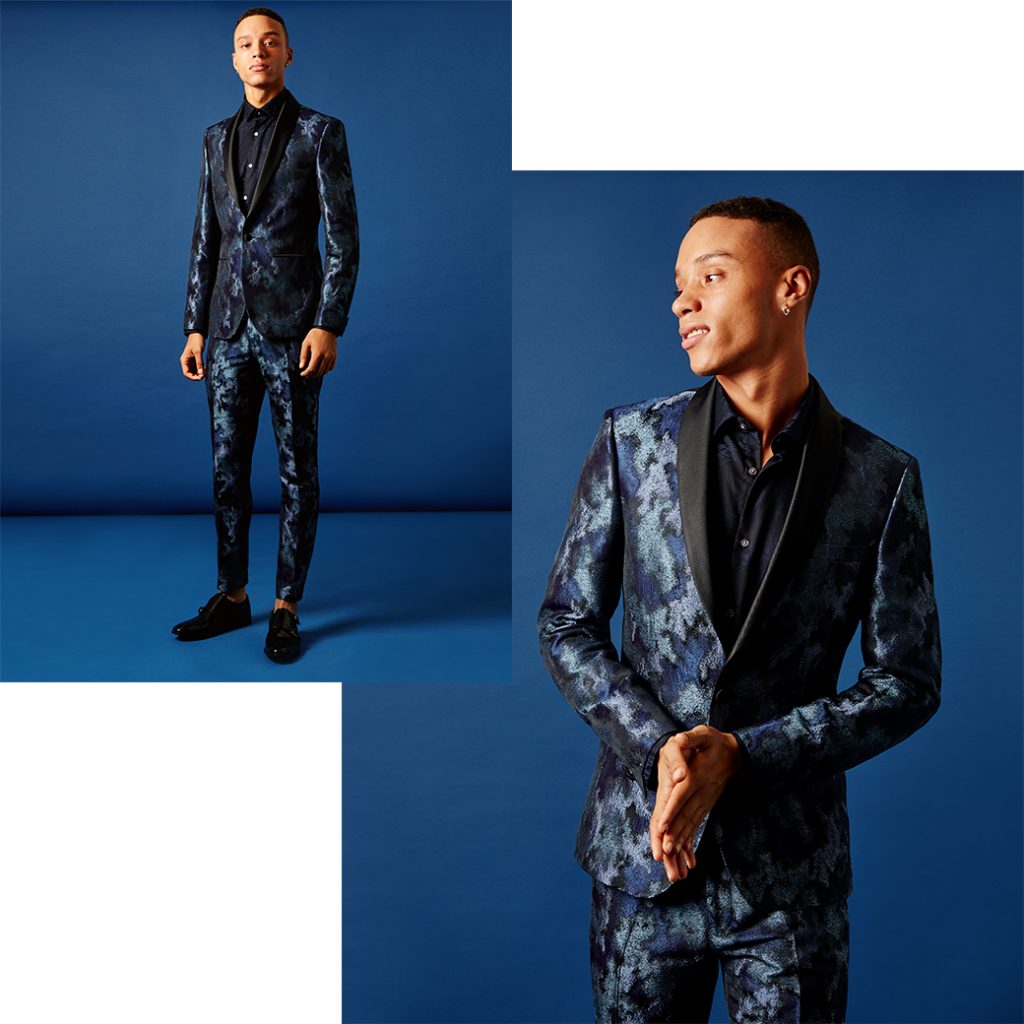 BLUE MERMAN SHAWL SUIT
Woven from Italian fabric, this shimmering merman suit is about as bold as it gets. Its inky tones are a watery take on a camouflage print – but be warned, there's no hiding in this statement suit.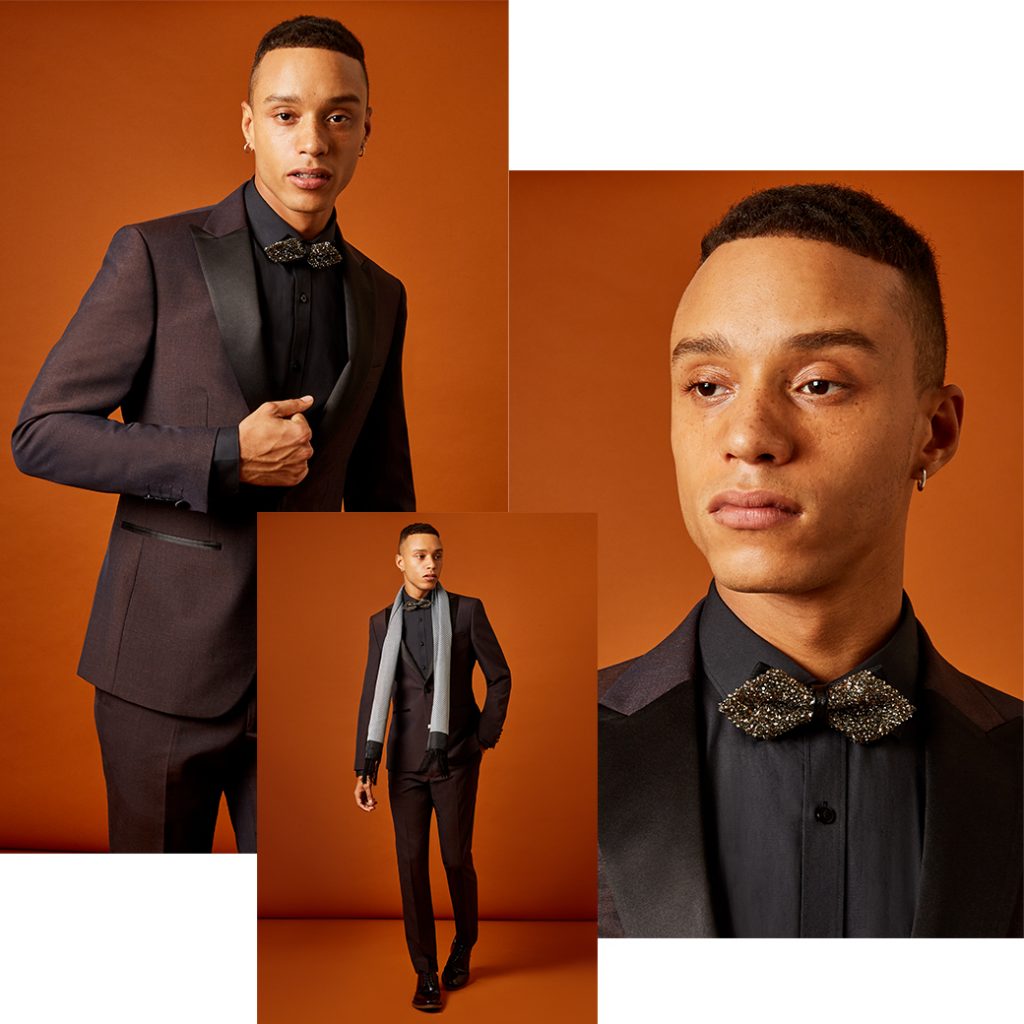 VINTAGE BRONZE DRESS SUIT
Appearing on-trend burgundy from afar, this wool-blend suit is woven with a luxurious bronze undertone that'll come to life in a moodily lit bar. For the man who's got hidden depths.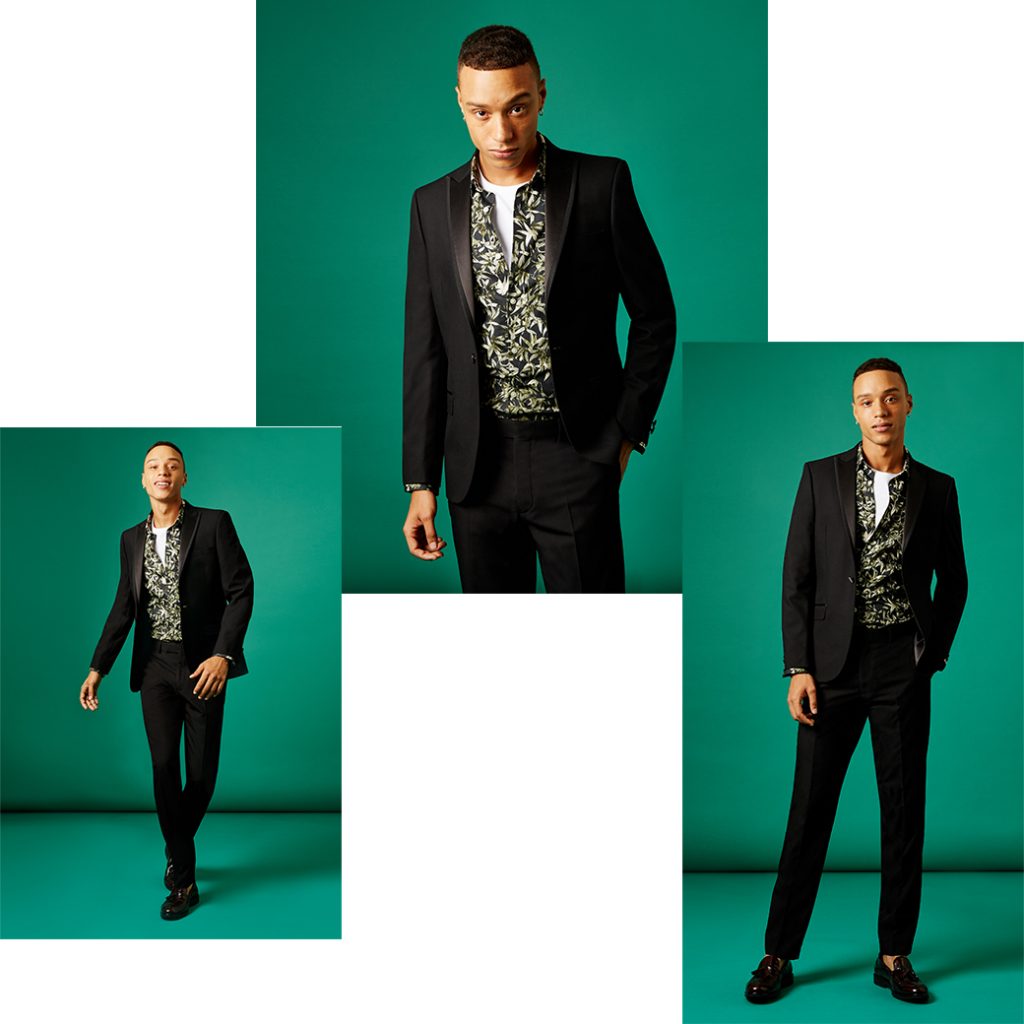 SKINNY FIT BLACK TUX JACKET
Our no.1 bestseller year after year, proving that sometimes simple really is best. A slick, skinny fit and fashionable peak lapels update the classic tux jacket for the modern man.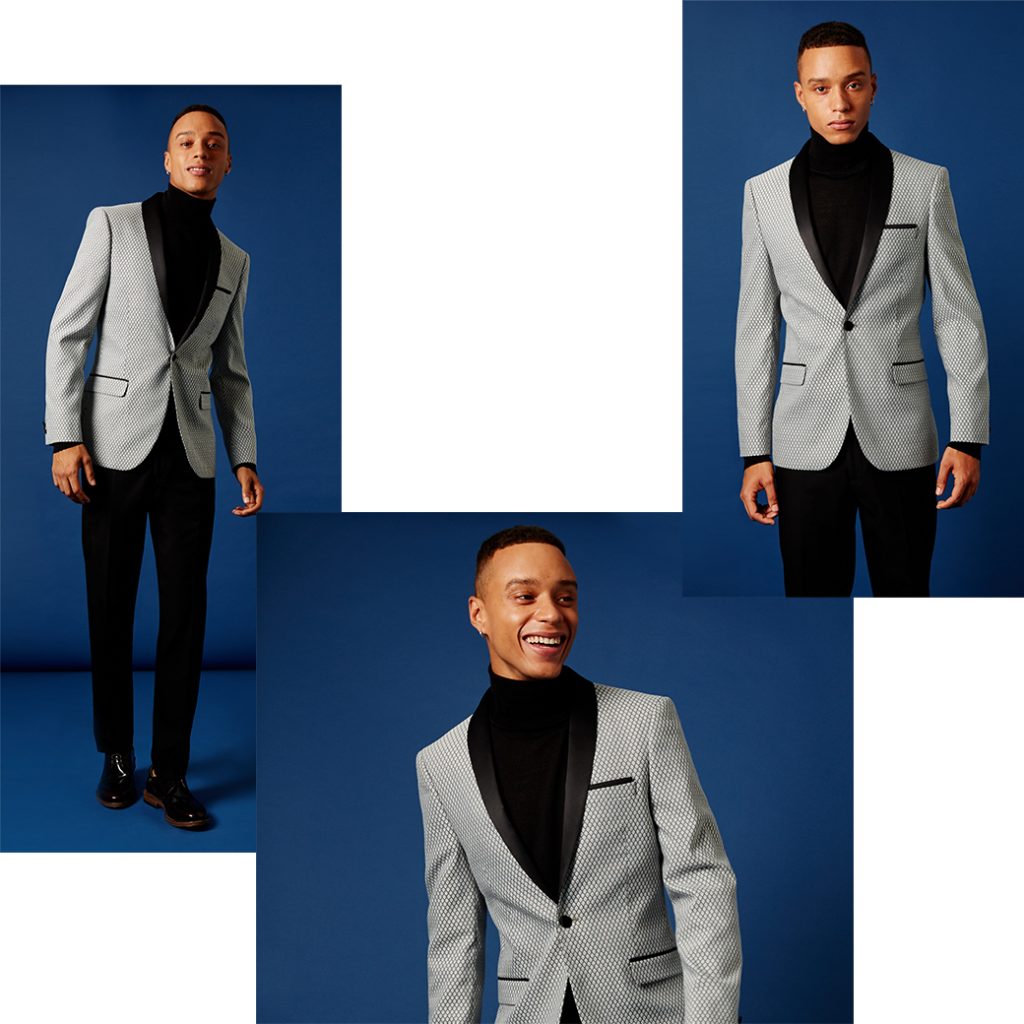 BLACK AND WHITE GEO JACQUARD JACKET
Sometimes it really is as simple as black and white. In optic geometric jacquard fabric, this monochrome jacket will throw you in sharp contrast to the rest of the crowd.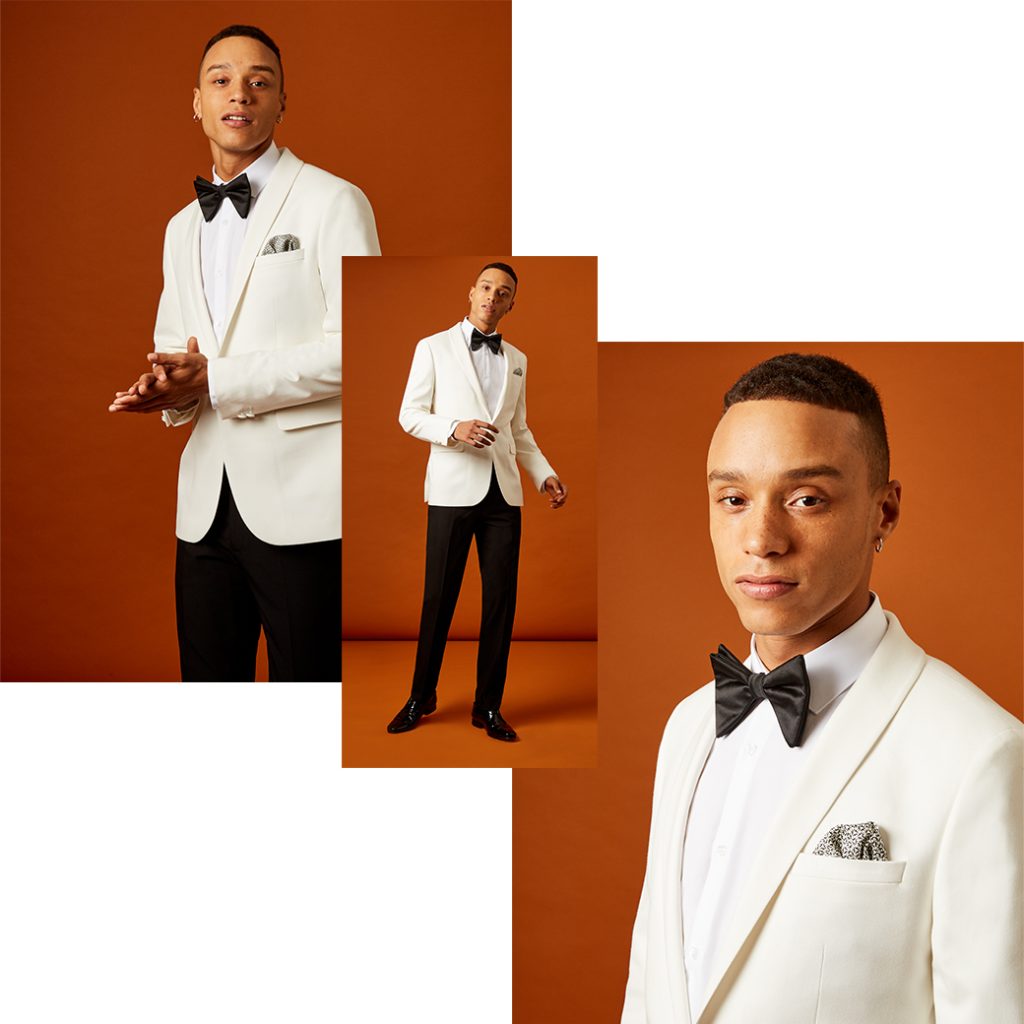 WHITE DRESS JACKET
Because every party needs to play a classic. The traditional white tux is reworked in modern off-white and a sharp, slim fit that any Bond would give the nod.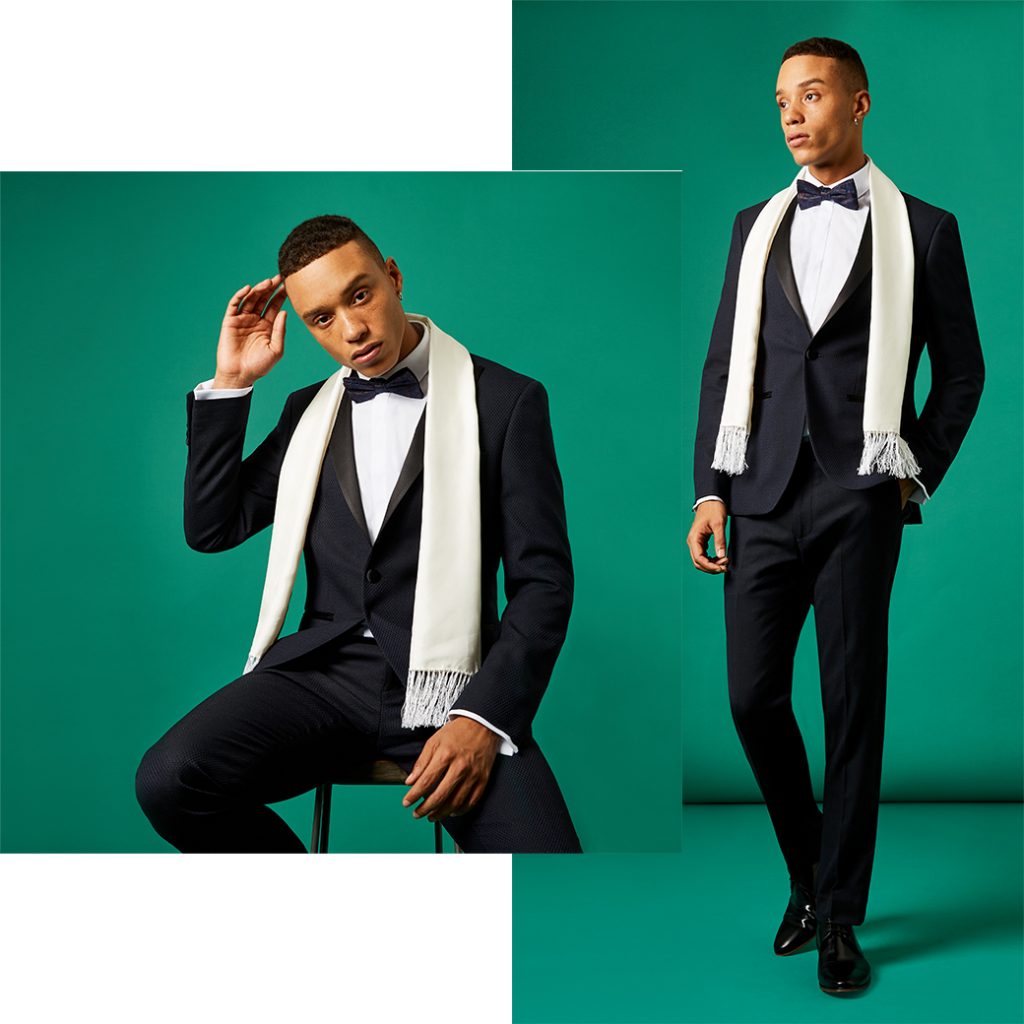 NAVY JACQUARD DINNER SUIT
The eternally stylish dinner suit made party-ready in midnight blue and a diamond-textured jacquard cloth that's designed to be seen up close. Lucky you.