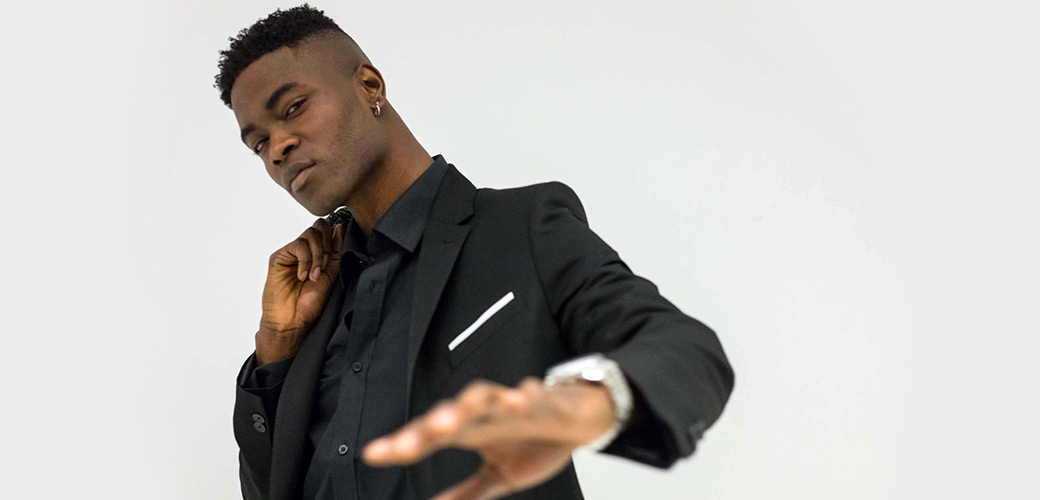 This New Year's Eve, suit up and show everyone that you're here to party.
To help you see the New Year in with a stylish bang, we've partnered with Marques Emmanuel on three standout party looks that'll show 2018 that you're ready for what ever it has to offer.
THE MINIMALIST
A minimal look gives the appearance of effortless style yet has enough impact to turn heads wherever you're partying this NYE. The close-fitting style of this suit will flatter your frame, while keeping the rest of outfit in head-to-black adds the kind of attitude you need to make a memorable entrance. High-shine Chelsea boots and a monochrome Prince of Wales check coat are fashionable touches that'll also keep you toasty should the party take to the streets.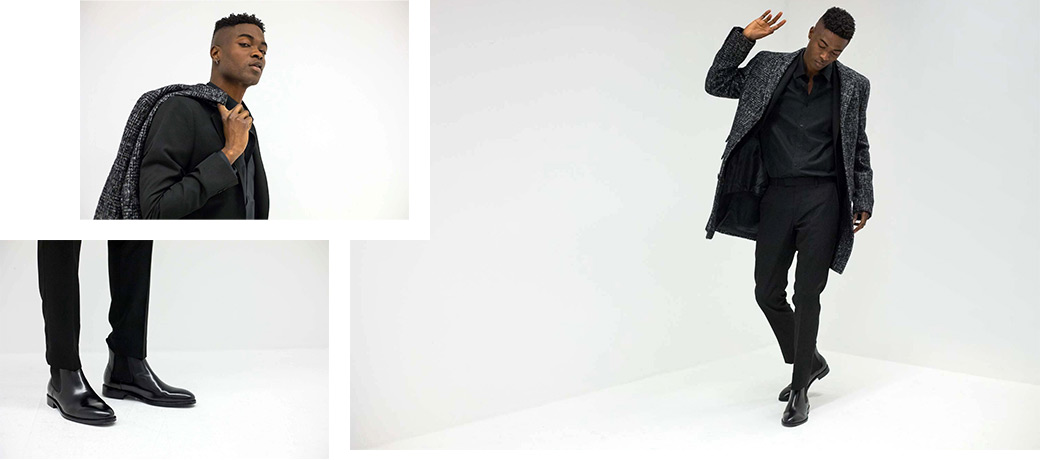 THE MODERNIST
The classic white dress jacket gets a modernist reworking by swapping the traditional white dress shirt for a slim fit khaki one. The contrast in colours gives a distinctive edge, while steering clear of accessories keeps the whole look crisp and modern. Monk strap shoes are the only detail you need – and are just the thing to draw attention to your best footwork on the dancefloor.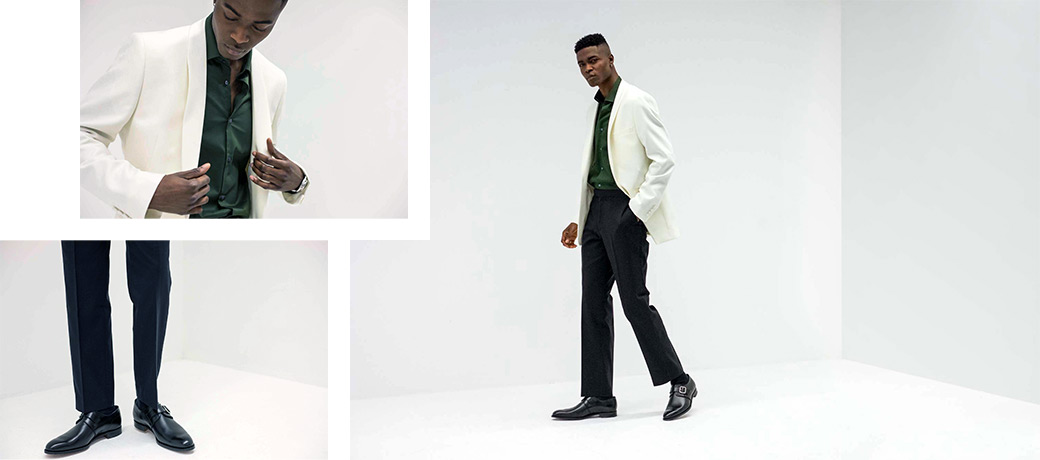 THE REBEL
The Rebel is all about going against the norm in rich colours and textures. Be brave enough stand out in a sea of dark suits by going for a burgundy suit in a contemporary skinny fit. Rather than play it safe in a white shirt, throw some pattern into the mix. Note that Marques has kept his shirt, tie and pocket square in patterns of a similar scale and colour palette – this keeps his bold choices looking artfully put together rather than a mish-mash.