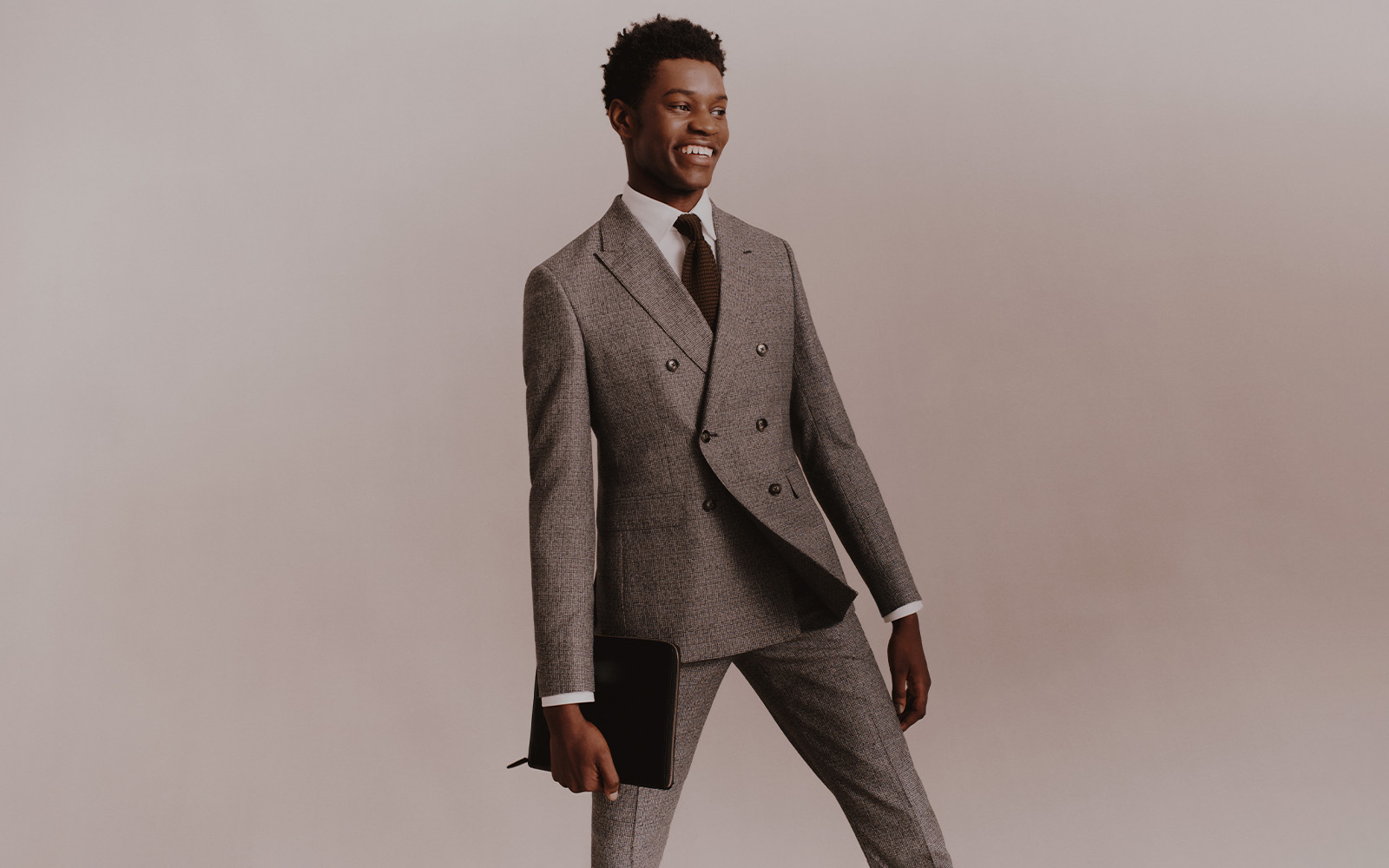 WHEN WE SAY NON IRON, WE MEAN IT.
SIMPLY WASH, HANG AND WEAR.
Did you know Twitter founder Jack Dorsey starts his day with 30 minutes of meditation? Or that billionaire Richard Branson fits in a kite-surfing session before he even opens his emails? The morning routines of the successful and powerful are all over the internet – and you know what none of them are doing with their mornings? Ironing their shirts.
Admittedly, the richest in this world probably have someone to do their ironing for them, but for the less-staffed among us, it's time to take back our mornings. Because you've got better things to be doing.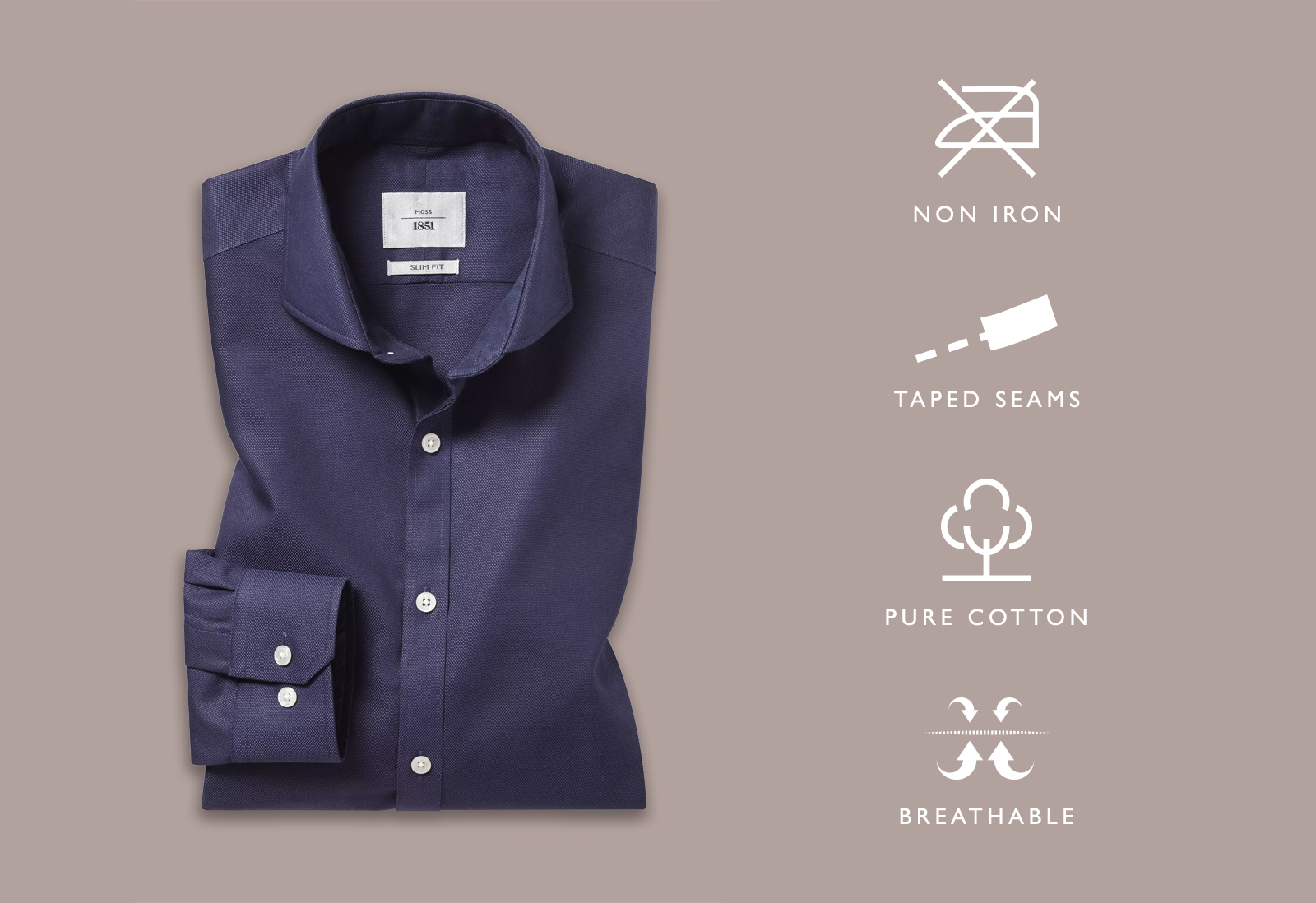 Our non-iron shirts are crafted from 100% pure cotton in finest two-ply yarn so they're soft, smooth and strong. Added moisture management wicks moisture away from your skin to the outside of the fabric where it evaporates, keeping you cool, dry and comfortable all day long.
We press our shirts before baking them in an environmentally-friendly process to lock in that just-ironed look, no matter how many times you wash them. And taped seams stay flat even after washing for reliable, all-over smoothness.
What's more, our non-iron technology puts in a 24-hour performance, responding to your body heat to actively smooth out wrinkles on your shirt as long as you're wearing it.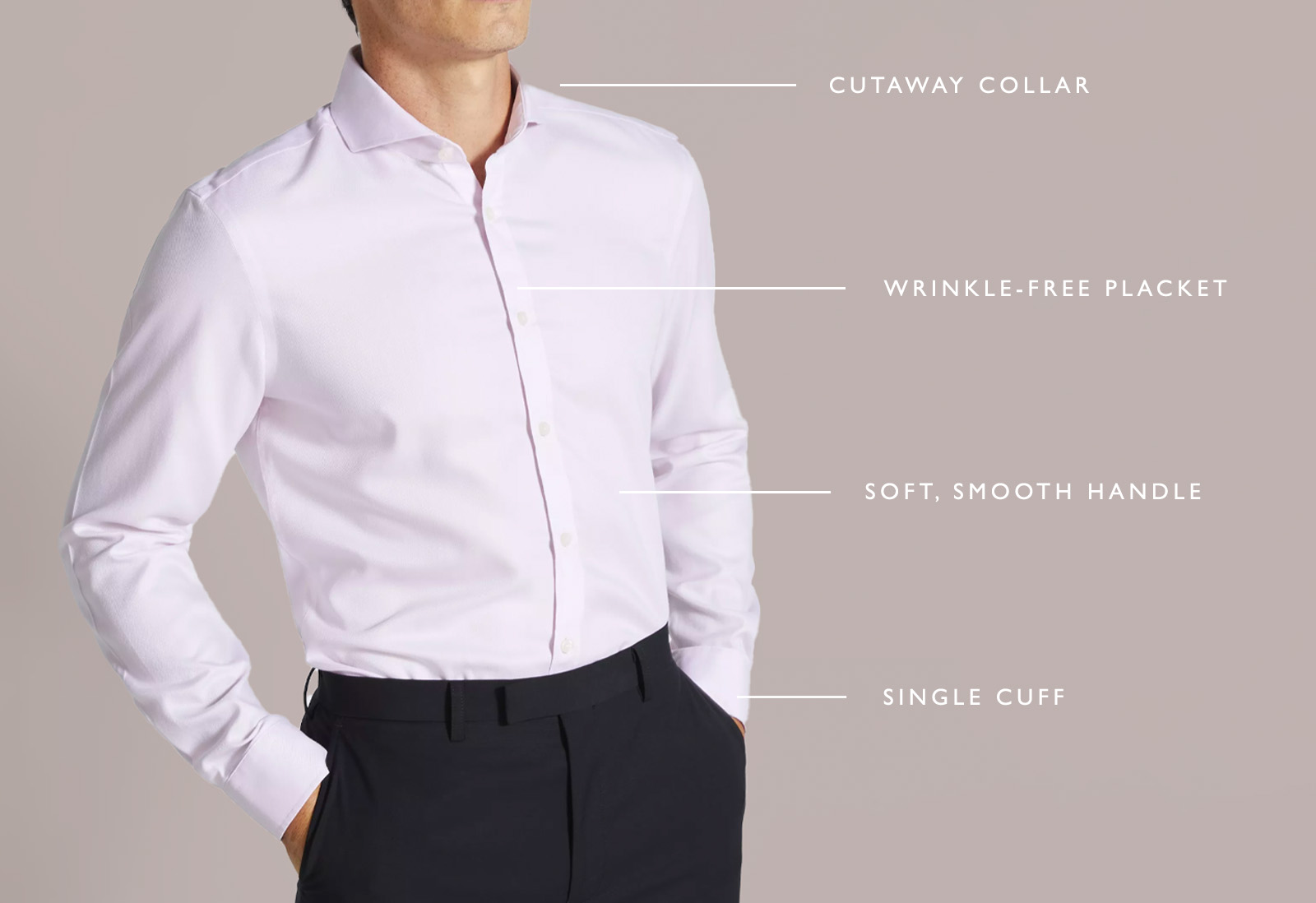 Because our non-iron technology is absorbed into our shirt, rather than coated onto the fabric's surface, it retains a luxuriously soft, smooth handle. It also means the whole shirt stays wrinkle-free so you won't lose precious time ironing crease-prone plackets and collars.
In short? It's truly non iron – all over.
NEVER IRON AGAIN