Men's coords are definitely in fashion all year round, and not just as casualwear for around the house. In spring and summer you'll see matching shirts, shorts and T-shirts for a stylish look that's easy to wear and keeps your luggage weight down. In autumn and winter, jogger and overshirt combos come into their own, and work with long sleeve T-shirts and boots. If where you work has a more relaxed dress code, there's no reason you can't throw on a coord to head in for the day. They're also great for a WFH day.
You'll see this look on catwalks, celebrities and your favourite style influencers all year round, showing that, in fashion terms, it isn't going anywhere soon. Picking up a coord will still keep you looking fresh, stylish and in control.
Even when it comes to formalwear, if you're at an event that doesn't need a suit or tuxedo, co-ordinating your trousers and waistcoat can be a great way to keep it smart but a little more relaxed. This means you can rock a coord as workwear and stay on trend, even if your office is more business than casual.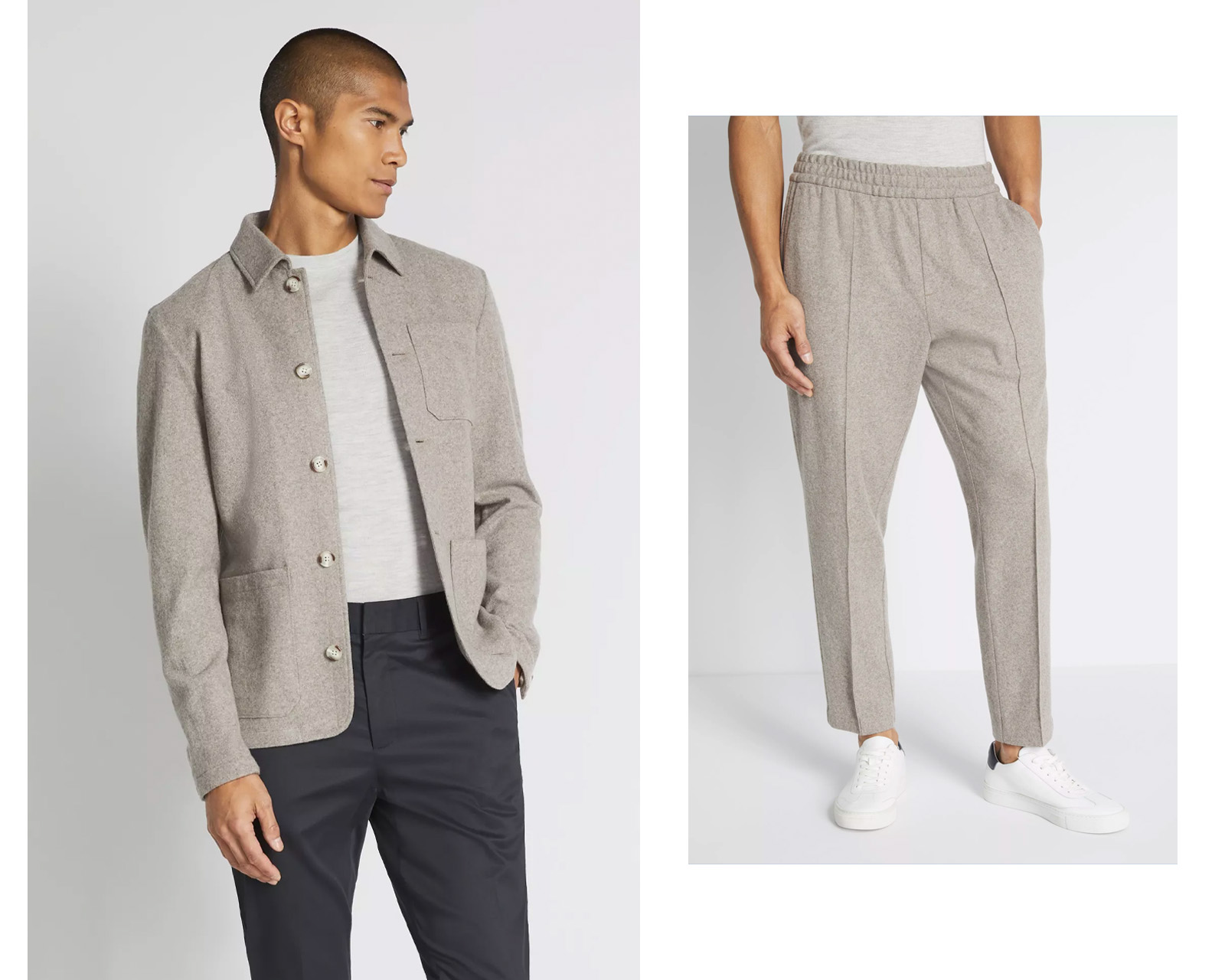 How to style a coord
If you're new to coords or you're not sure how to wear them, here are some tips to help you style them, whatever your body type or style:
Choose a colour or pattern that flatters you. The key to a successful coord is choosing a colour or pattern that complements your skin tone and personal style. If you're unsure what colours or patterns look best on you, try on a few different options and see which ones you feel the most confident and comfortable in.
Mix and match different pieces. While coords are traditionally made up of matching pieces, you don't have to stick to this formula. You can mix and match different pieces to create a coord that is unique and personal to you. For example, you could pair a plaid shirt with solid-coloured pants, or a striped sweater with patterned pants.
Pay attention to fit. The fit of your coord is just as important as the colour or pattern. Make sure that the pieces in your coord fit you well and are comfortable to wear. Avoid pieces that are too tight or too loose.
Accessorise wisely. The right accessories can help to complete your coord and add some personal flair. Choose accessories that complement your coord, such as a matching belt, trainers or shoes, or a hat or scarf in a coordinating colour. Avoid over-accessorising, as too many extras can distract from the overall look of your coord.
Ready to keep it casual in a stylish coord? Shop casualwear and find your matching style all year round.