A lesson in keeping cool.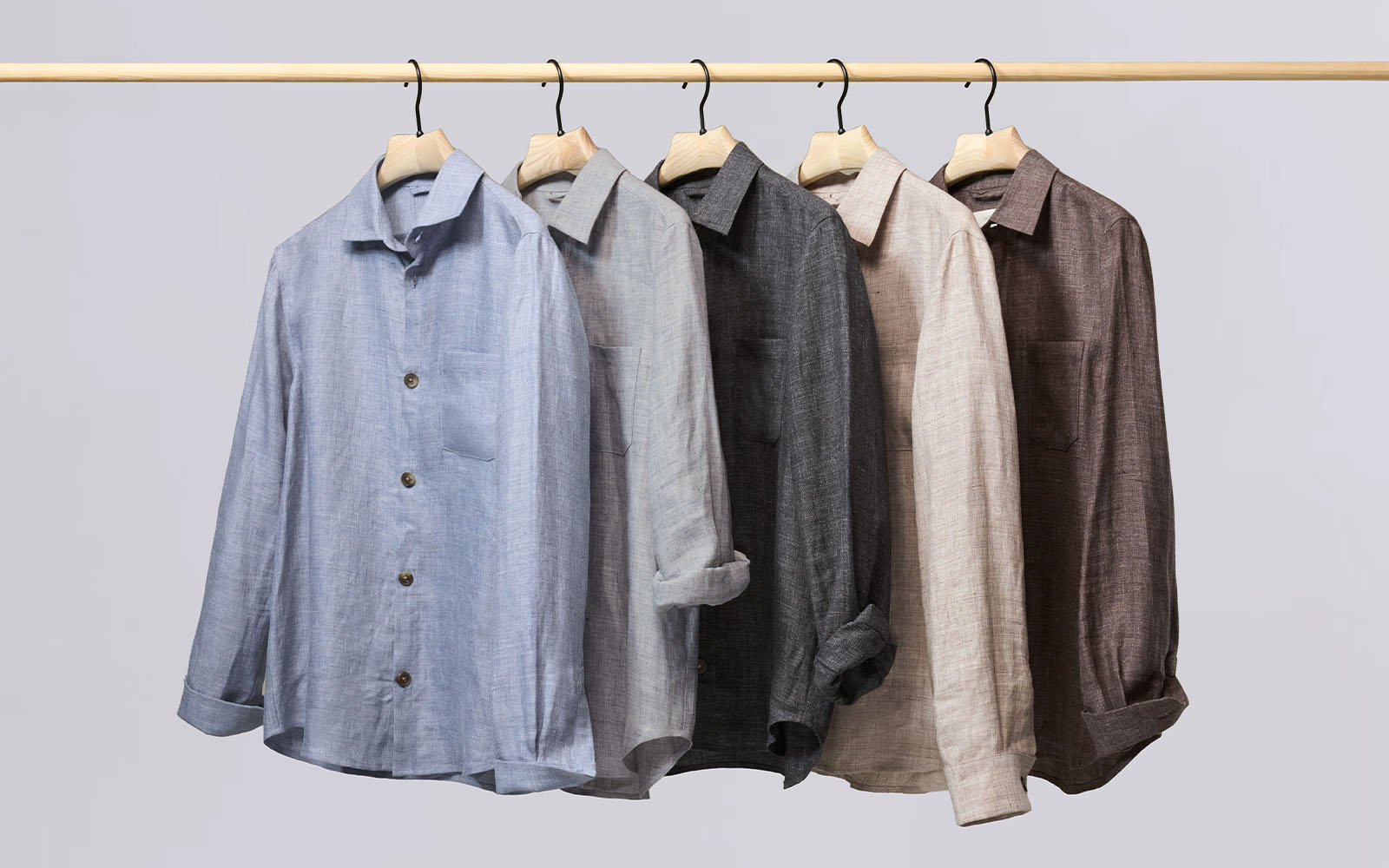 THE LOWDOWN ON LINEN
Balmy weather and sunshine are always welcome, but feeling hot and bothered at a summer wedding, race day or important meeting is never ideal.
Luckily, there are plenty of sharp linen suits out there so you can keep your cool when the pressure to look good is on. Tailored yet relaxed, they are lightweight and breathable so you'll feel comfortable all day.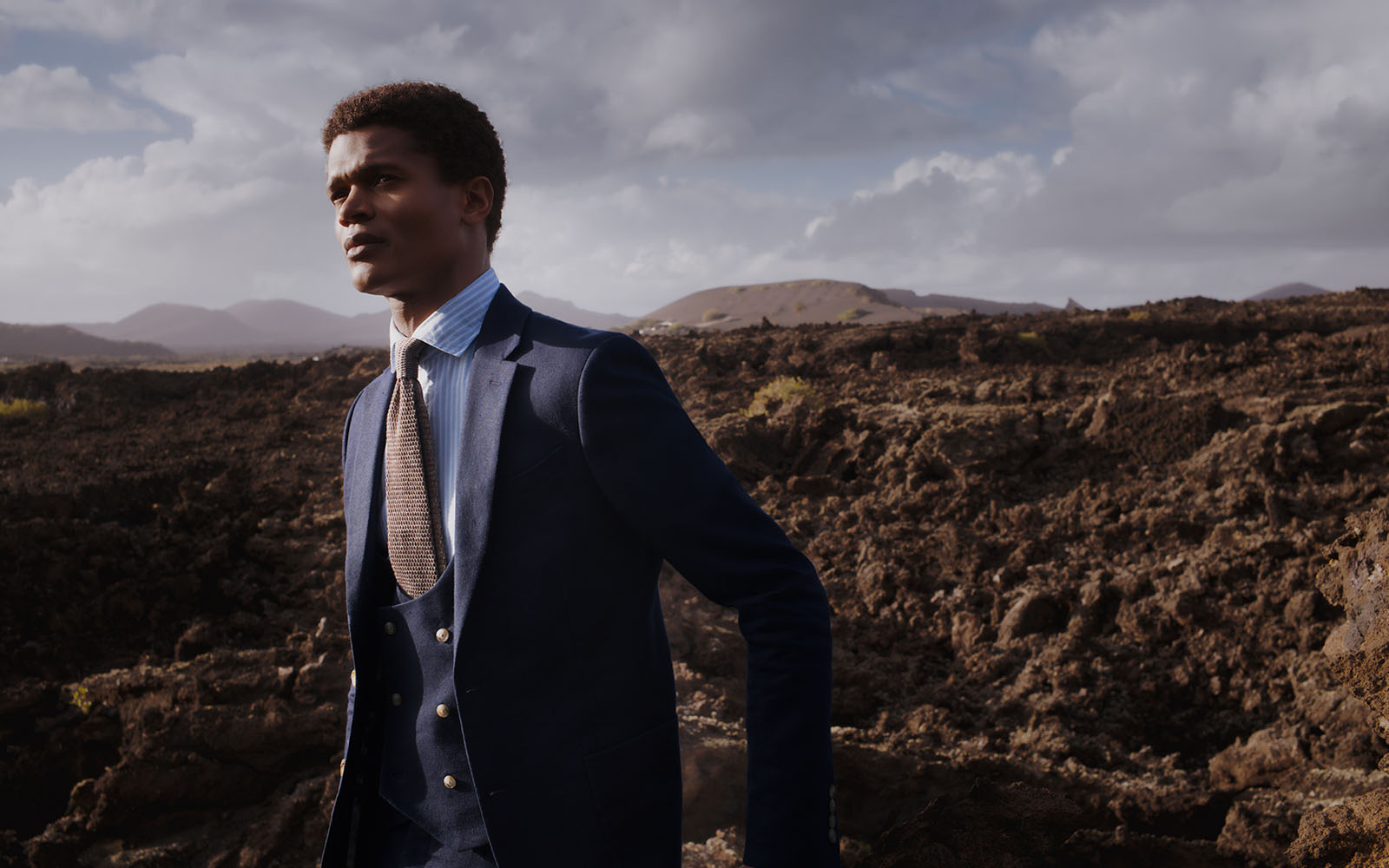 Why go for linen?
A true mainstay in the world of men's fashion, linen is a classic choice and a staple of any smart summer lineup. Thanks to its open weave, it helps to keep your body temperature down by allowing heat to escape and fresh air to flow in. Linen is generally much cooler to wear than other materials like wool, cotton and silk, and most linen suits are half-lined so they're ultra-light to wear.
Is linen durable?
Linen's made from flax, which is known for its incredibly strong fibres, and the structure of linen fabric has a stiff nature that lends itself to tailoring. Its durability means you can wear your linen items time and time again, and the natural fibres will still feel soft.
Does linen dry quickly?
Linen dries exceptionally fast, especially in warm weather. That means it's unlikely to leave you with any damp patches for long. Its moisture-wicking properties will also help to keep you free from sweat, and if you do find yourself getting too hot, it won't cling to you like other materials often do.
Do linen suits wrinkle easily?
Suits and shirts made from linen do tend to wrinkle slightly during the day, but the upshot is that it creates a more laidback Italian take on tailoring, which isn't something to shy away from. If you do prefer a sharper look, you could choose blended fabrics that offer breathability but with a bit more crease-resistance.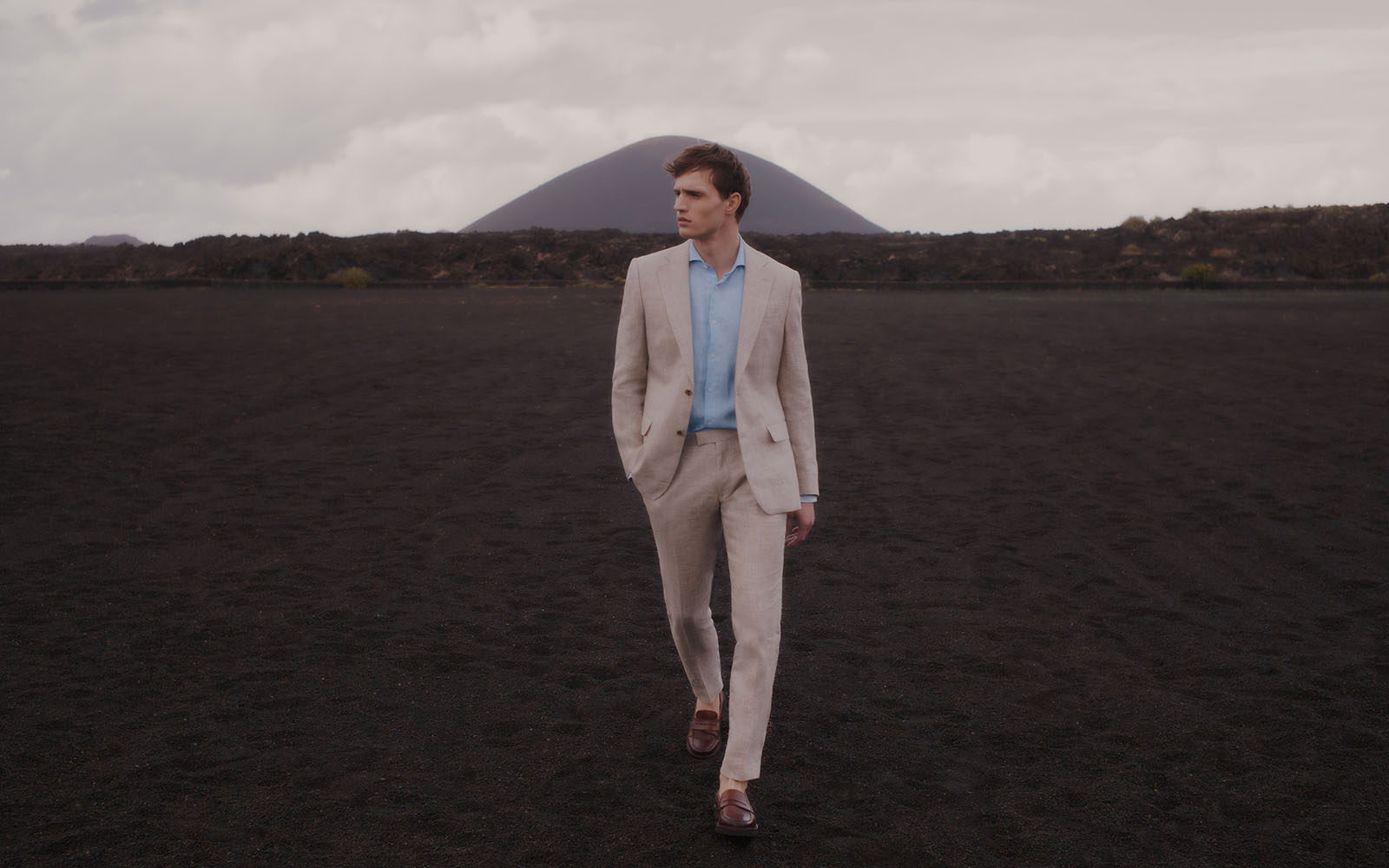 Can you wear a linen suit to a wedding?
There's no reason why you can't wear linen to any occasion when only a suit will do. Choose the right linen suit and you'll look well-turned-out and relaxed at the same time. First things first – get the cut right. Go for slim fit if you like a close-cut look, or try tailored to outline your frame but leave a little room for air to circulate.
What tie goes with a linen suit?
Look for patterned accessories that offset the texture in the linen. If you're dressing up for a wedding or party, go for a white shirt and add a patterned tie – floral and geometric prints will work well. An extra tip: a cotton tie with a slub effect will complement your linen suit better than silk will. A pocket square in a similar pattern won't go amiss either.
If you'd prefer to go for a more laidback look, you could choose a patterned shirt buttoned all the way to the top or worn open necked. We'd add a pocket square to tie your outfit together.
What shoes should you wear with linen?
The failsafe shoes for a linen suit are loafers, especially if your ankles will be on show. You can also wear linen with smart trainers or derby shoes, as long as your socks are a fine gauge rather than anything too thick.
Can you wear a linen shirt with a suit?
Generally stronger and more breathable than cotton, a linen shirt can make your wool suit more comfortable on warm days. Be prepared for some wrinkling, but think of it as an undone, Italian look and leave it open-necked.